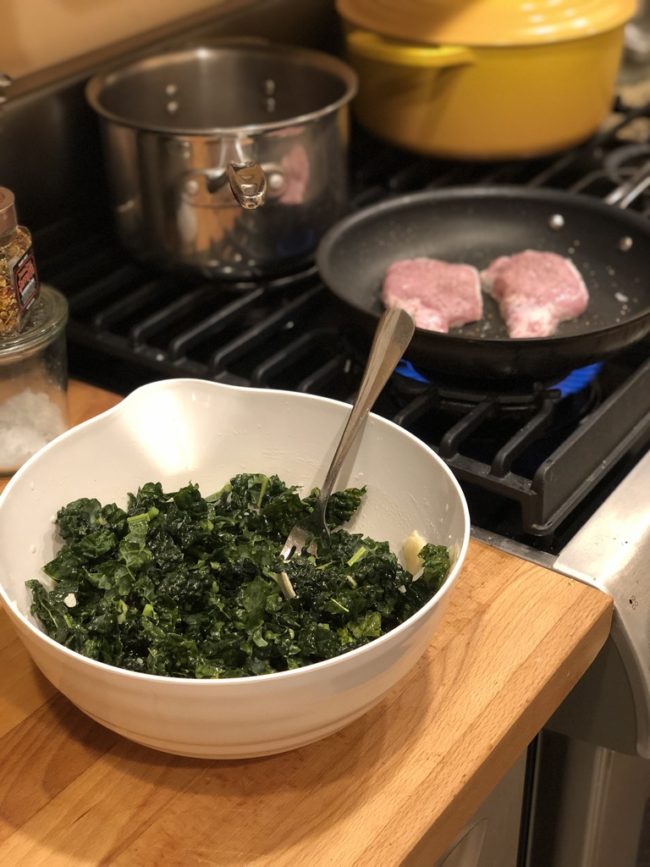 Finally managed to feed myself some greens today. A simplified version of my favorite Epicurious kale and date salad with almonds and parmesan. This is an absolutely stand out recipe if you have the time to make every component. When I'm feeling lazy I get the idea of it in the bowl. I make a lemon olive oil dressing in the bowl, add a few chopped dates, a cube of Dorot garlic, and some parmesan. Then toss in the kale. I forgot the almonds completely, it's still good. For dessert: a warmed, okay, two warmed stroopwafels, because Trader Joe's had them.
Good Things Today:
Dealing with some fatigue, so I spent the better part of the morning finishing a book of YA fiction, and keeping electronics off.
Prepped some vegetables for myself. Chopped the kale, some sweet potatoes, my leeks. Soft boiled a dozen eggs.
Long conversations with friends. Thankful for shared experiences, and my weekly "retro" buddy.
A short run, walking the dog around the block, and relax and renew yoga with Jane.
To bed!
xo, Sam