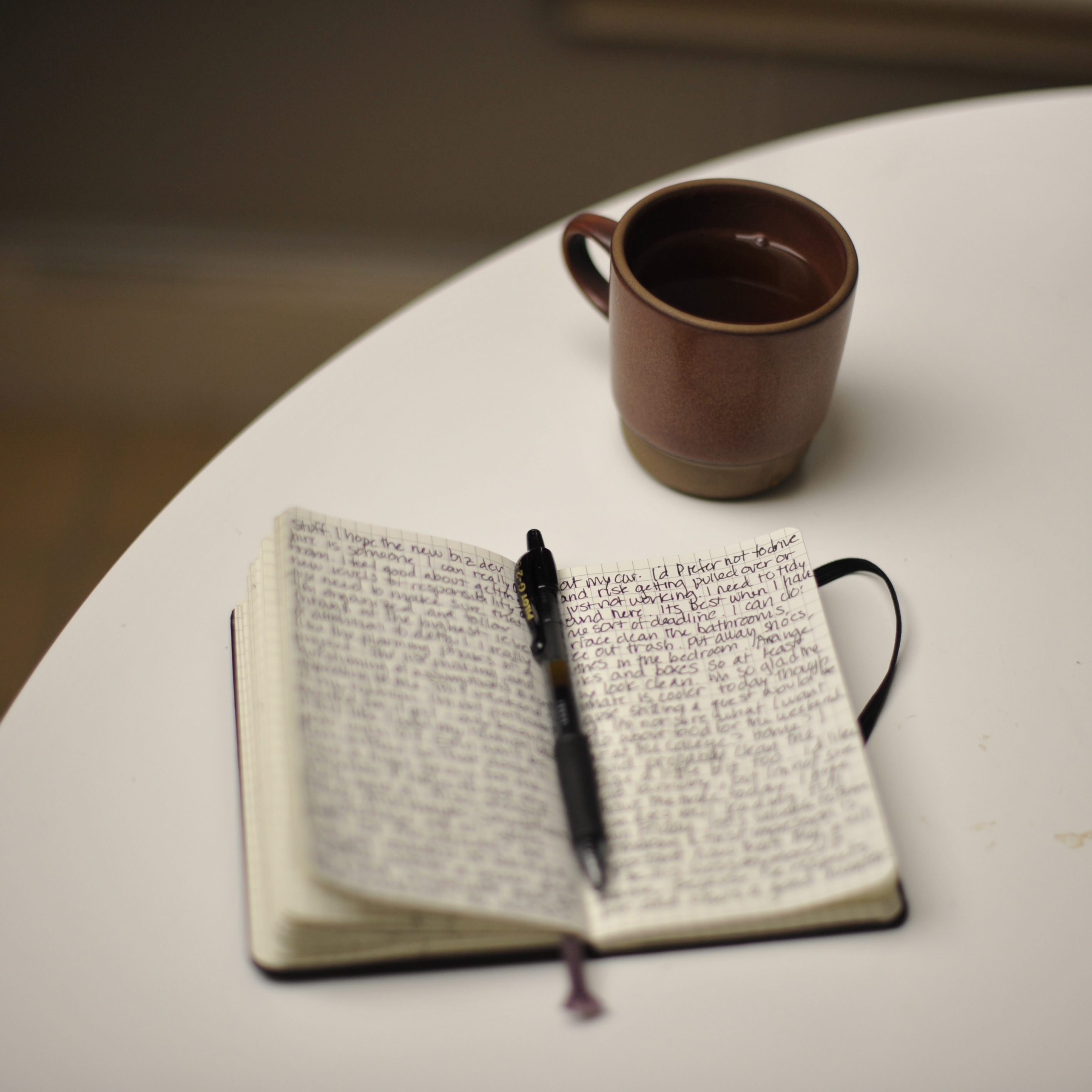 A few thoughts on list-making. When I read, I make lists. When I walk in the woods, I make lists. I think best in lists. God forbid I find myself without a pen, because I'll get downright cranky. Perhaps that's why I dislike long showers. I fear that I'll forget those small flashes of thought that tend to flicker through my head as my eyes are shut and the water rushes down my face.
There is little I like better than writing my lists, except perhaps, reading other people's lists. You could say I'm a list voyeur. I love reading other people's lists. I'm partial to lists of goals and bucket lists, and year long roundups. I love reading about people's resolutions. Maria Popova's Brain Pickings, is filled with the lists of creative people throughout history.
Lists always give me a great starting point and reference for projects of all kinds. Simply the act of writing a list helps me to organize my ideas and shape my thoughts productively.
And then there is the joy of choosing what to write your list on. I have lists on my computer, hundreds of lists in Evernote. I have notebooks big and small. My favorite, usually, is my smallest Moleskine, which has a pocket to keep the lists that didn't make it in the book and were scribbled on the back of an old envelope, receipt, or library slip. I've since upgraded my daily notebook to a Cambridge Action Planner, which has lined pages and a few inches of blank space on the left of the page to write lists.
Lists on The Second Lunch
There are quite a few lists on the Second Lunch; some written, some visual, mostly because it's the best place I've found to put things like this in a searchable place. I'm working to update this page, but here are a handful of them.
Reading Lists: Q1 2017, summer 2010, Fall 2011 cookbooks, alternative food reading,  2014 Man Booker Long List, 52 Personal Development Books for 2018, Q1 2020, Q1 2023
Food Ideas: very quick comfort meals, things to do with: ground meat; bulgur wheat ; broccoli ; tomatoes ; beans
Quests: Lobster Roll Quest ,1000 new fruits and vegetables to try
Kitchen Resolutions: 2012, 2016, 2017, 2018, 2020, 2022, 2023
Travel: Savannah (1, 2, 3, 4); Texas; Mount Washington; Race Point Beach
Joy, happiness, and gratitude: Small Comforts, Things that Spark Joy
Seasonal Lists: winter 2011, October 2014 Goals
Advice: hosting a dinner party
BBC Big Read (not my own list)
Elsewhere: 2022-2023 Winter Good Things Guide (20 pages, downloadable pdf)
Lists that I'd like to write (or update) this year
quarterly reading lists (Q1, Q2, Q3, Q4)
books to read for an alternative MBA
my favorite personal development books
monthly lists of in season fruits, vegetables, and favorite meals

(Jan, Feb, March, April, May, June, July, August, September, October, November, December)

seasonal to-do lists (winter, spring, summer, fall)
an emergency preparedness kit
a year of great documentaries to watch each month
a list of challenging recipes to try
a list of music history to work through
a completed outline of my Turkish cookbook
a completed outline of my everyday eating cookbook
seasonal cookbook reviews (winter, spring, summer, fall)
365 prompts for my wellness journal
Update to my wellness wisdom reading list
a fitness and races bucket list
an outline of my ideal day
a travel bucket list
52 ideas to cook in the InstantPot
52 recipes from cookbooks I already own
an updated list of resources for women in business in New England
an updated packing list for Reach the Beach and other relay races
update my personal achievements bucket list
ways to embrace the woo
100 Michelin restaurants to eat at (arbitrary number there)
Year end review