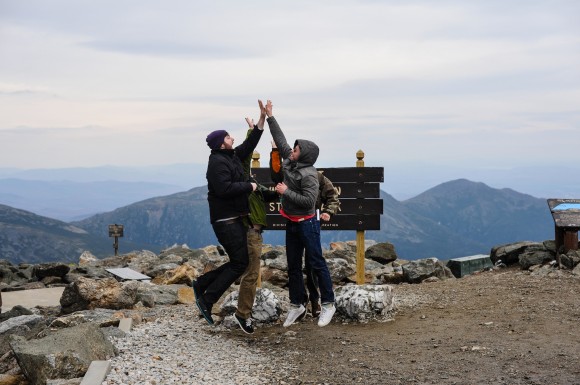 Here's a photo essay of sorts – I've finally managed to organize and edit my photos from our trip to Mount Washington a few weeks back. Devon and his coworkers were on a random work assignment, and I was happy enough to tag along. It was the last weekend to drive up the Mount Washington Auto Road before it closed for the season, and even though I like to think of myself as an active and outdoorsy person, driving up Mount Washington seemed a lot more appealing than hiking it this time around. (To get to the summit you can hike, drive, or take the cog railway. For some reason, the idea of a train climbing up a mountain is even more terrifying that us driving it.) So what, exactly, does driving up the auto road entail? For about $27, and an additional $8 per extra passenger, you get admission to the auto road, a compact disc audio tour, and the infamous "This Car Climbed Mt. Washington" sticker. The drive to the summit is a twenty to thirty minute loop around the mountain. The road is narrow, there are no guard rails, and if you are nervous, I highly recommend that you don't read Yelp reviews of the road before summiting. Of course I did, so I'll share my favorite two here:
"Unless you like scuba diving to see great white sharks or bull fighting or have nerves of steel, trust me this is to be avoided at all costs!! This is a white knuckle ride to put it mildly!!"

"I'm not afraid of heights, but I am afraid of plummeting 7 miles to the earth below."
Despite the warnings, the drive is actually quite safe. Best explained in the auto road website FAQ: "Be honest, how many people have died riding on the Auto Road? Over 150 years, there have been three fatalities on the Auto Road. In 1880, a stage overturned (in the hands of a drunk driver), and a passenger was killed. In 1984, a vehicle experienced brake failure about a mile up the road and was unable to make it down safely. Most recently, a motorcyclist suffered a fatal crash in 2009."
So up we drove, through the auburn foliage, up past the tree line to the lunar-like tundra zone, and finally up to the icy cold summit. At the top, we got to say hello to the scientists working in the Mt. Washington Observatory, and say hi to Marty, who, I could have sworn was an animatronic cat, despite assurances from several people that he is in fact, alive.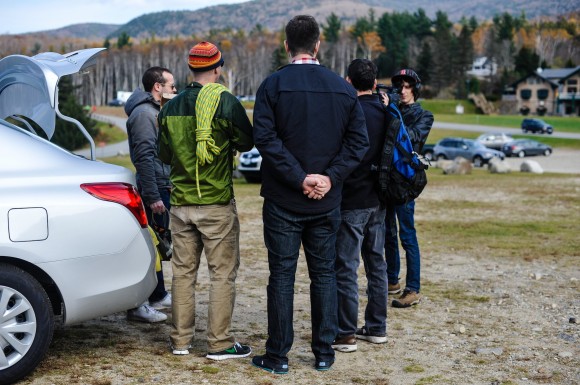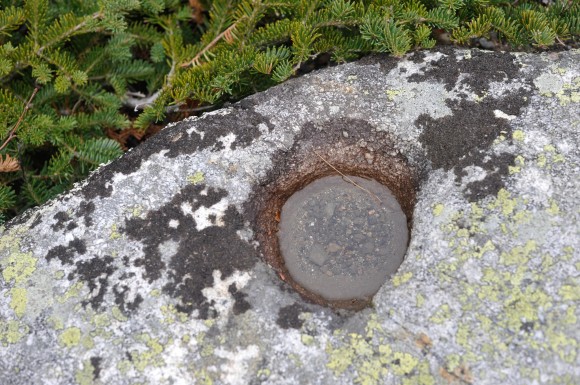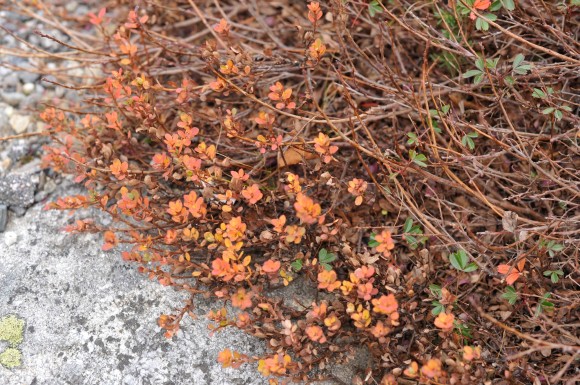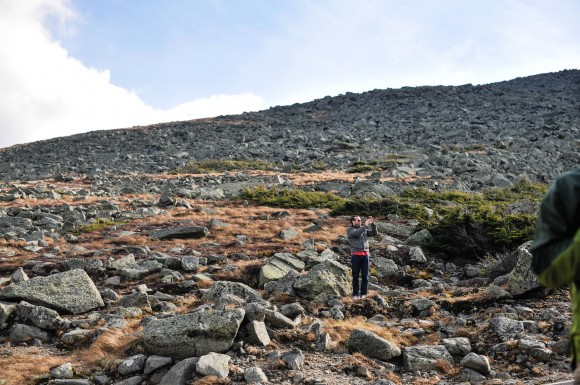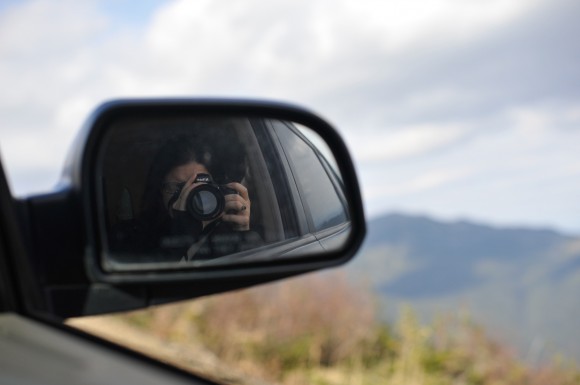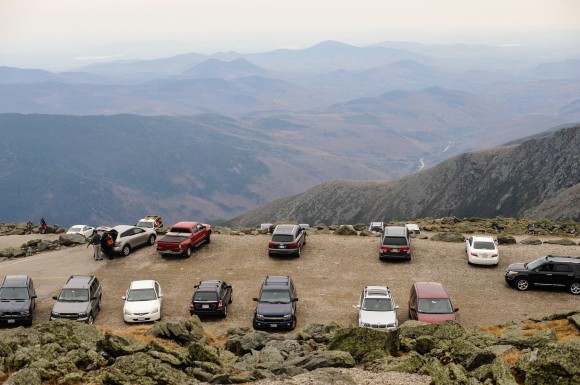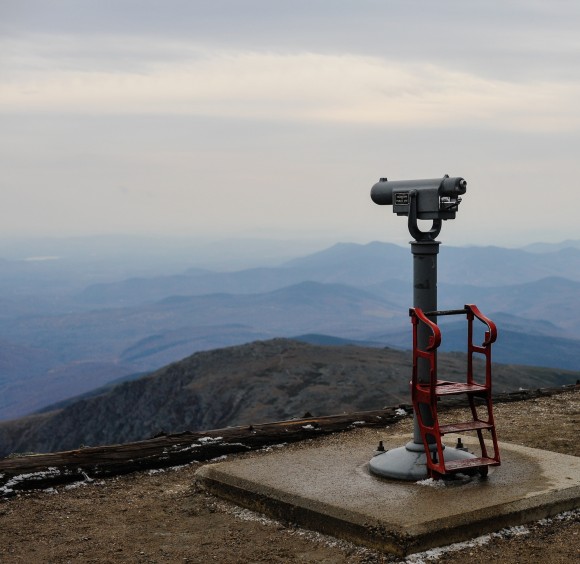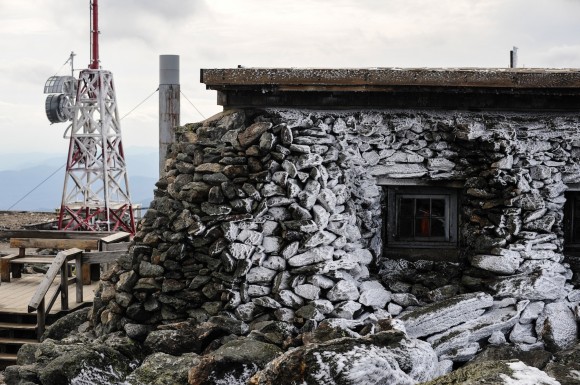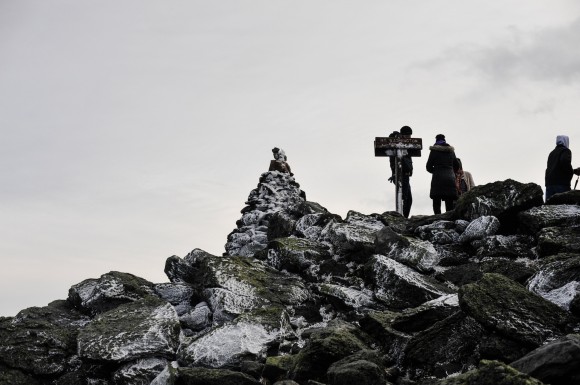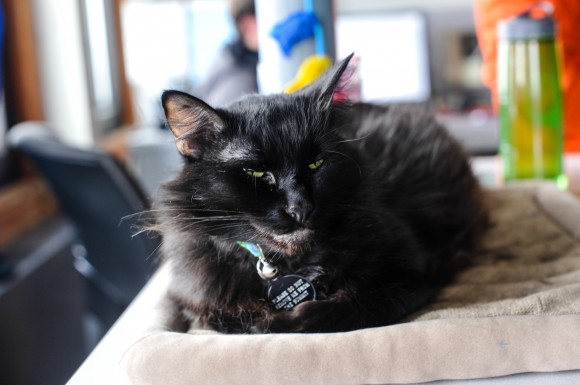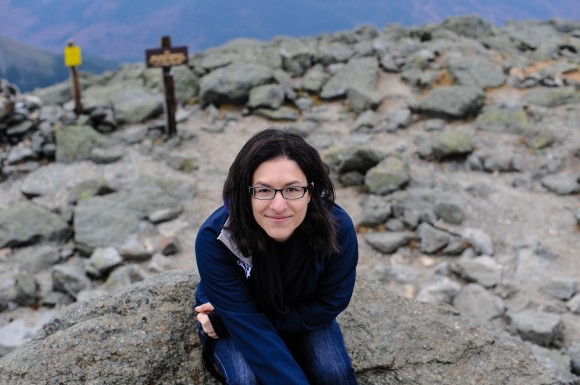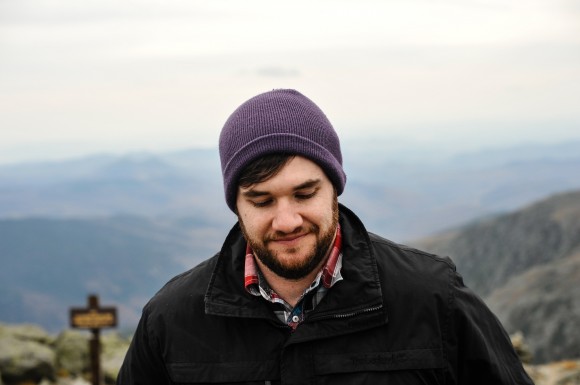 While the drive up was fine, the drive down was slightly more disconcerting, and I spent much of it trying to avoid looking out of the window or nervously fidgeting.
This is what happens when you neglect the advice to shift into a lower gear and use the turnouts several times on the way down and not ride your brakes. (My assumption – that isn't actually our car.)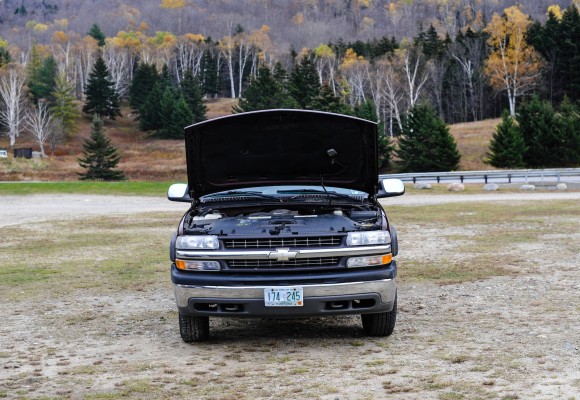 The rest of the weekend was spent lounging around North Conway. I stopped multiple times at my favorite North Conway coffee shop Frontside Grind. I had my regular cortado (very good), and the Fog Lifter (espresso in coffee), and sadly forgot to refill my cold brew growler, which was forgotten not once, but twice in the car. We acquired lobsters at Hannaford (for 5.99/pound, you pick a live lobster and they'll boil it for you in minutes), and got real fancy with lobster mac & cheese, and enough Trader Joe's appetizers for eight people.
We watched hours of movies, ranging from great to terrible – starting with Toy Story 2, then Spaced Invaders, then The Ruins, which only served to make me feel terrible for both Jena Malone and Jonathan Tucker. Before heading back to reality, we took a drive up Cathedral Ledge, and reveled in the fall foliage. New Hampshire is a truly special place to be this time of year.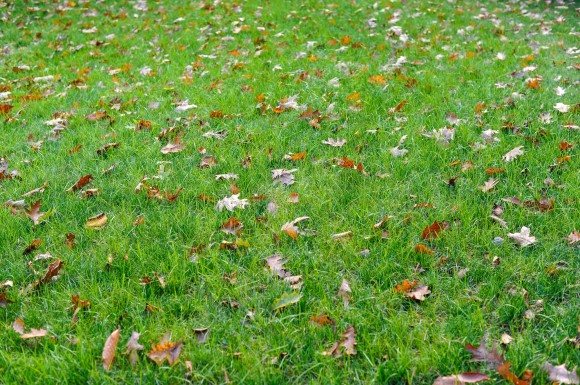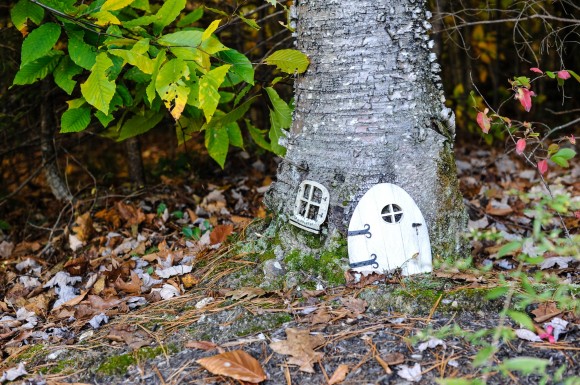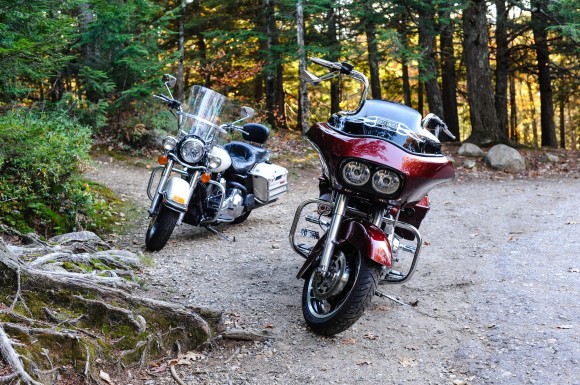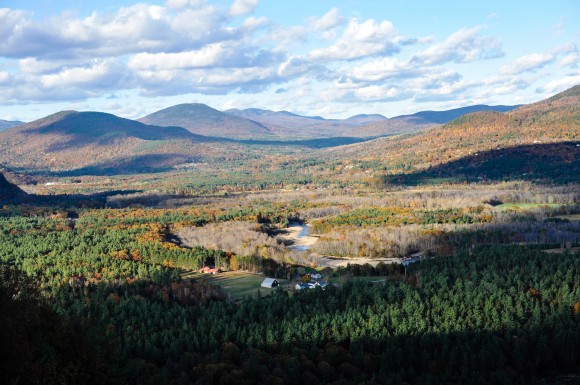 And because we are friends, here's one last gem from the camera roll – in which I follow through with my resolution to spend more time in front of the camera. Vogue, my dears, vogue.