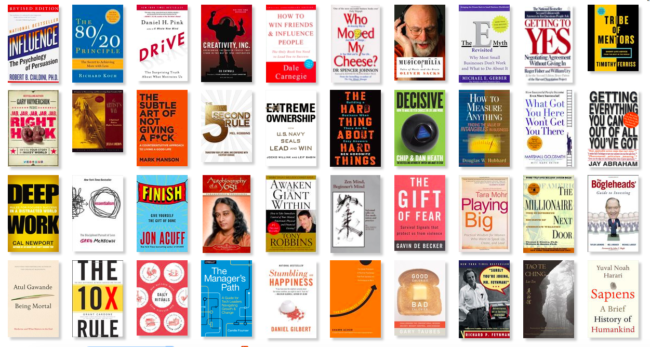 Coming off of a great year of reading (who would have guessed, 2019?), I've been keeping up the momentum with a list of books to start with in 2020. Having a reading list helps me make decisions about getting in quality reading without falling into decision making slumps. I aim to have a large percentage of my reading written by women, POC, and international writers. I typically make a list, request books from the library a few at a time, and then will supplement or swap as I find reading that calls out to me. 
A few notes and observations:
Audio Books: yes, I definitely count audiobooks as reading. I process information better when on my walks and runs, and thus prefer listening to memoirs or non-fiction this way. It's also easier for me to stay engrossed and follow along while I'm moving physically. 
Don't forget FOOD! Last year I read almost zero food memoirs, literature, or history – some of my favorite topics. So I made this one of my kitchen resolutions this year!
The library is your friend. Grabbing things off the Speed Read Shelf is my jam. I aim for one a week. Not two, because I can never finish two in 7 days and will get fined. (Plus, if I have a list, I can reserve things in advance.) 
Still working my way through my list of Personal Leadership Development Books, and the BBC Big Read. 
Here are some of my next reads (vaguely categorized):
YA fiction
VE Schwab – Villains Series
Tomi Adeyemi – Children of Blood and Bone (Legacy of Orisha)
S.A. Chakraborty – The City of Brass (The Daevabad Trilogy)
Leadership / Business:
Marshall Goldsmith – What you got there won't get you here 
Dr. Spencer Johnson – Who Moved my Cheese?
Danny Meyer – Setting the Table: The Transforming Power of Hospitality in Business
Tom DeMarco – Peopleware: Productive Projects and Teams
Bill Aulet – Disciplined Entrepreneurship
Mindfulness / Brains:
Dr. Oliver Sacks – Musicophilia 
Nicholas Cook – Music, A Short Introduction
B.J. Fogg – Tiny Habits
Dr. Bessel Van Der Kolk – The Body Keeps the Score
Jenny Odell – How To Do Nothing: Resisting the Attention Economy
Louise Aronson – Elderhood
Bill Bryson – The Body, A Guide for Occupants
Audio Books:
Ann Patchett – The Dutch House
Dr. Jen Gunter – The Vagina Bible
Kate Moore – The Radium Girls
Casey Cep – Furious Hours: Murder, Fraud, and the Last Trial of Harper Lee
Joseph Heller – Catch 22
Sebastian Faulks – Birdsong
Louisa May Alcott – Little Women
Memoirs / Non-fiction Reporting 
Patrick Radden Keefe – Say Nothing: A True Story of Murder and Memory in Northern Ireland
Bill Browder – Red Notice
American Kingpin: The Epic Hunt for the Criminal Mastermind
Books Started But Unfinished 
Atul Gawande – Being Mortal
H is for Hawk
Yuval Harari – Sapiens 
Philip Pullman – The Secret Commonwealth (done!)
Others to get to if I get to them: 
Joe Biden – Promise Me Dad
Ta-Nehisi Coates – The Water Dancer
Rebecca Solnit – A Field Guide to Getting Lost
Sally Rooney – Normal People 
Alex Michaelides – The Silent Patient
Anything great on your reading list? Do you keep a list?