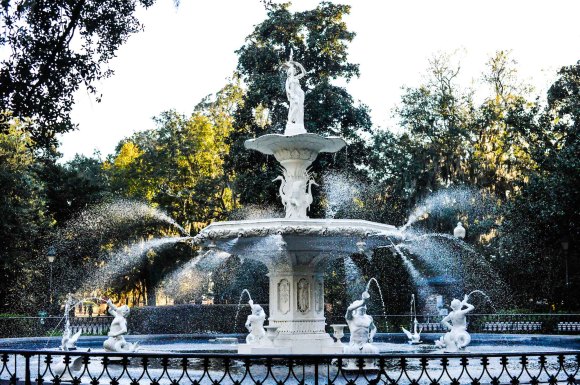 Well, hello, again, again! from Savannah, Georgia! I'm here for the Savannah Rock and Roll Marathon with my coworkers Rebecca and Matt, and we've had a grand time so far. (Check out our first day, and our second day, if you haven't read them yet.)
Today we had a limited itinerary, because our goal was to keep our legs as rested as possible. Of course, being someone with a usual travel itinerary pages long, we still managed to do quite a few things.
We started off with coffee. Rebecca had woken up early to get her shake out run in (I don't shake out, because I'm neurotic, and am terrified that I'm going to break my leg on a shakeout run, and then DNS. (Racer acronym for "did not start"). I cheered her out the door and took a long shower. When she returned, Matt and I went out for a quick first cup of caffeine, a Long Black at The Collins Quarter. (If you read yesterday, you may see a pattern here.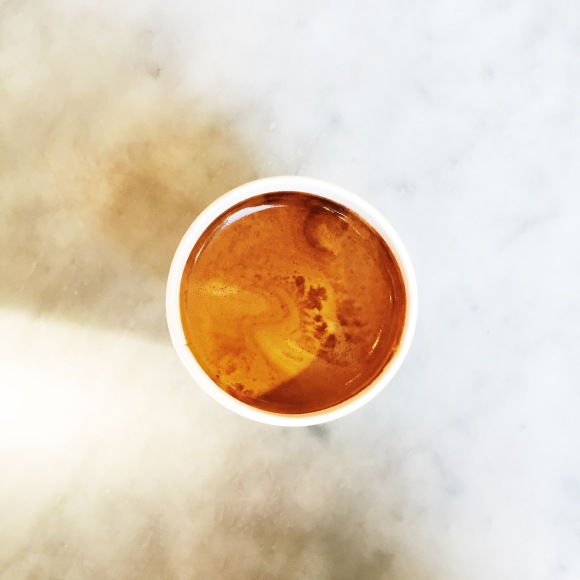 We then of course, picked up Rebecca, and headed back to The Collins Quarter for a tasty breakfast. I got the very same dish I had ordered yesterday, but asked for an extra egg. For some reason, our dishes only came with one slice of toast, instead of yesterday's two slices, so we ordered another round, just because.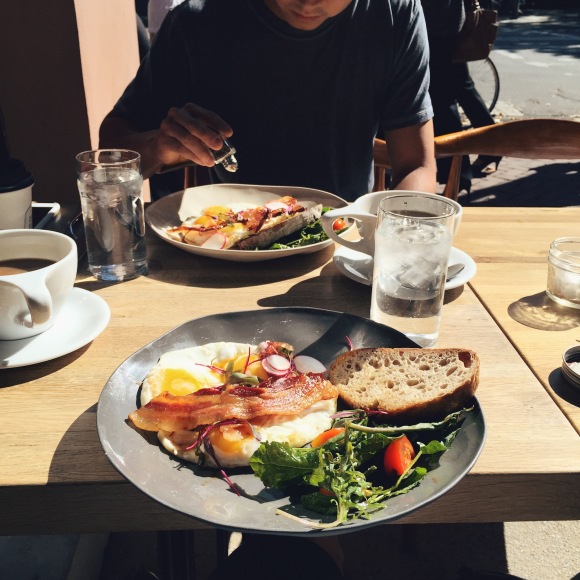 After the bookstore, we stopped into an old book store: E. Shaver, which boasted a large selection of books of all kinds. I was especially appreciative of my two favorite topics being situated in a section next to each other. (Architecture and Cookbooks). It's a hard road as a bookstore these days, and I'd be curious to know how they manage. (I heard titterings in the store that the owner might consider selling the building (a huge house), and store in the near future. Sadness.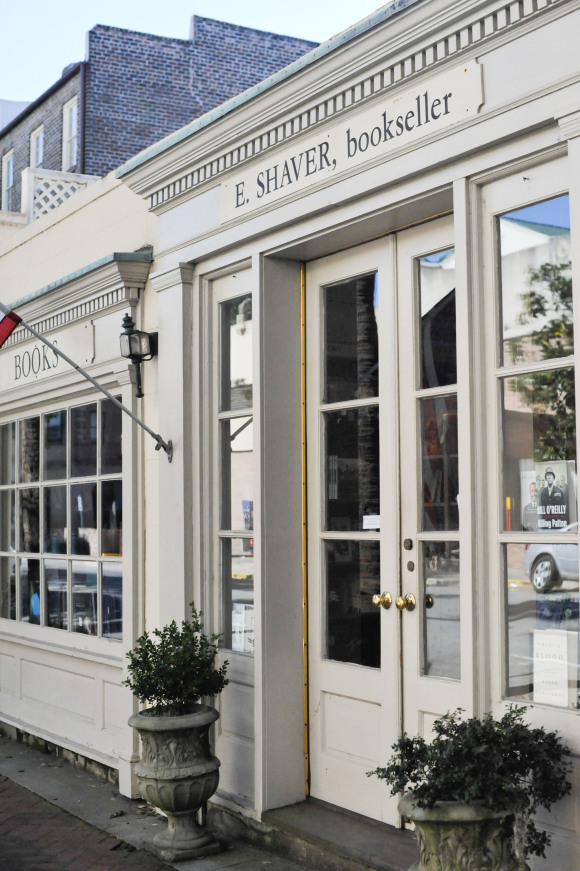 We then made our way over through several squares to Forsyth park, where the end of the marathon celebrations will take place.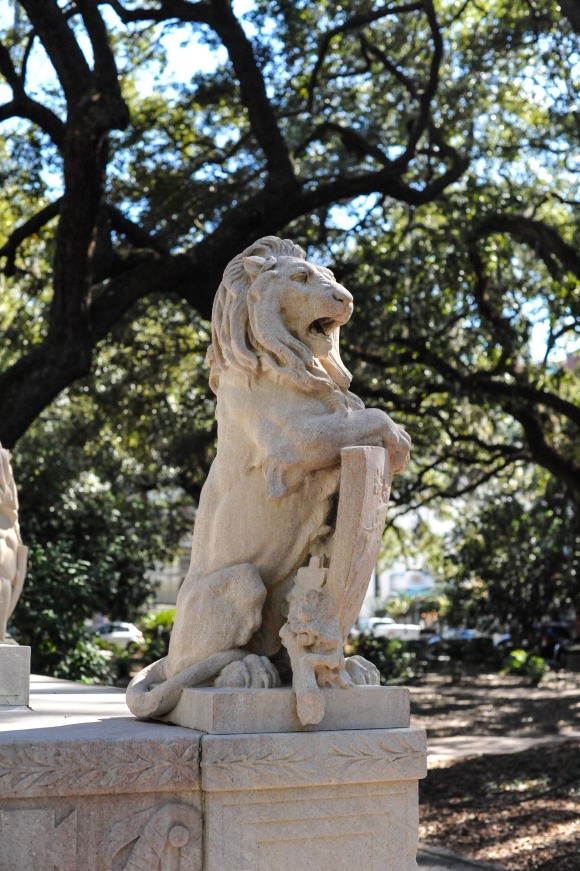 On our way, we made a special shop to ShopSCAD – the Savannah College of Art and Design store! So many great things for sale! Here are some of the (many) pictures I snapped in the place.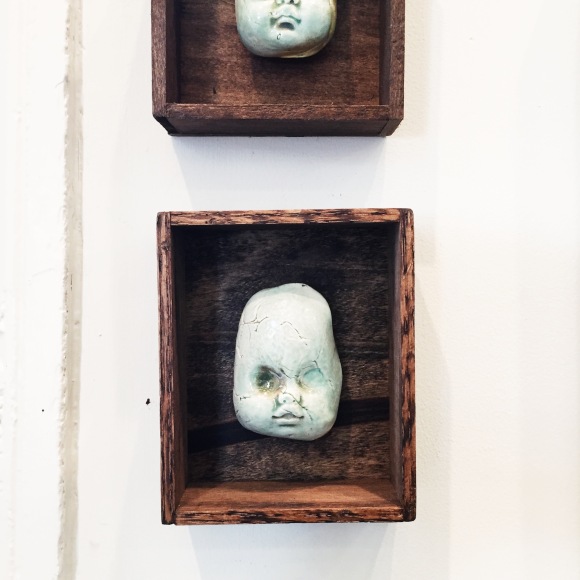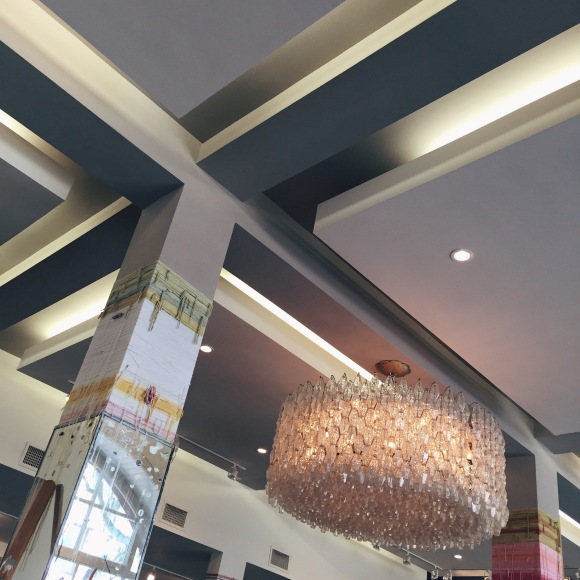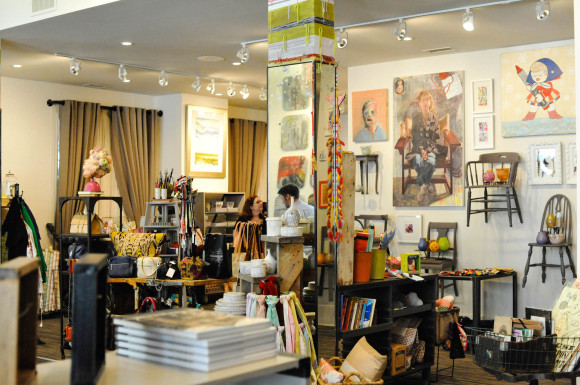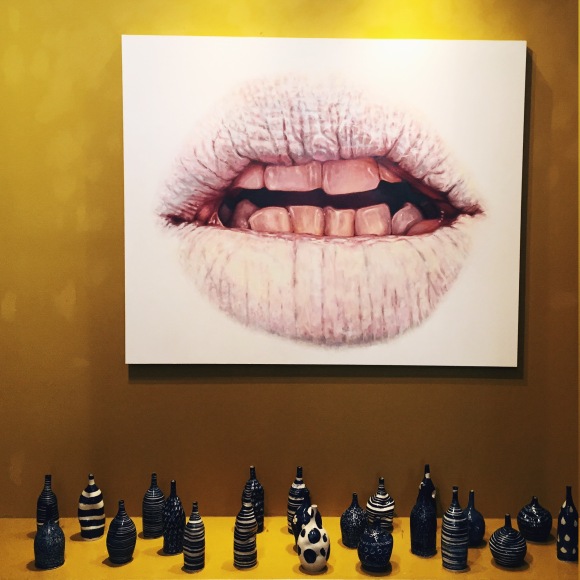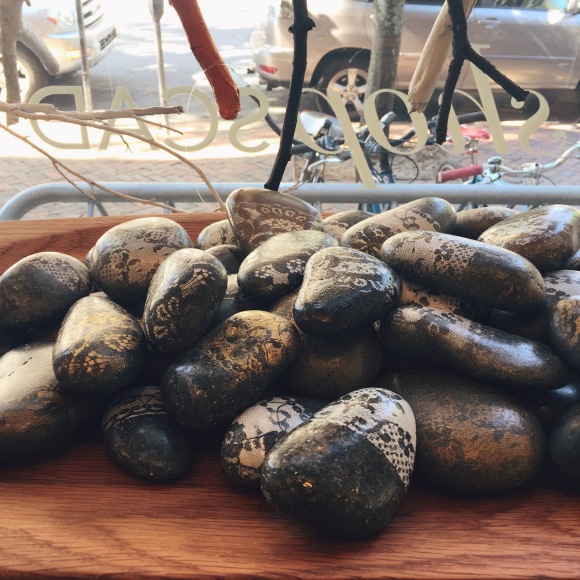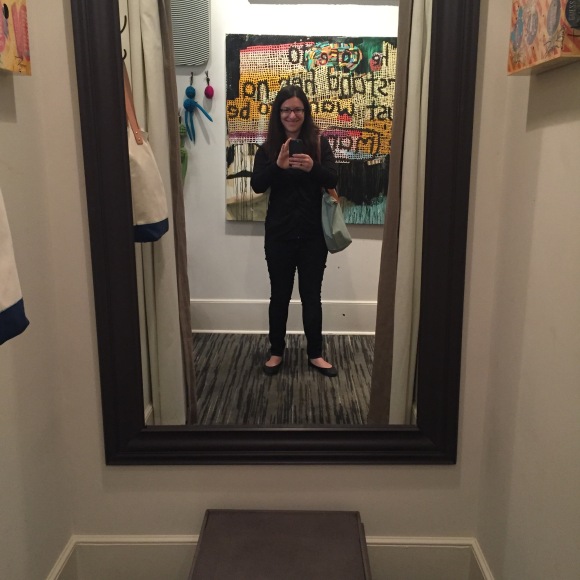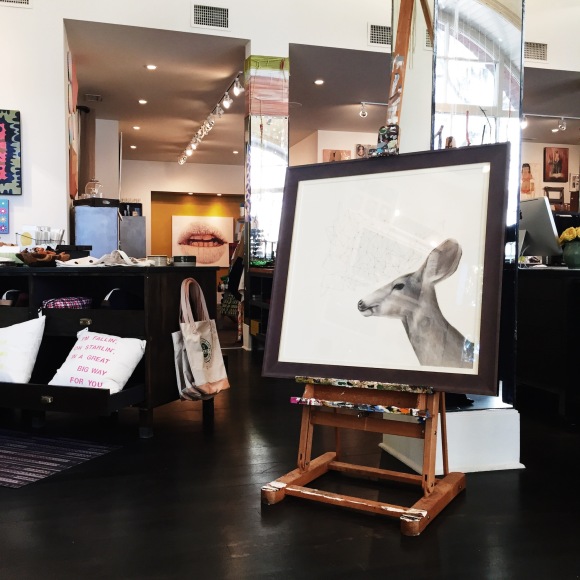 For several hours, we found a spot on the lawn to read our books. We made three stops into Brighter Days Natural Foods at the end of the park, to use the bathroom (we were drinking a lot of water), buy more water (we needed to drink a lot of water), use the bathroom (again, all the water), where they undoubtably found us very weird. Our last trip in we picked up groceries to bring home and make for dinner.
The park was great – the Rock n' Roll folks were setting up, so we had to listen to Sting on repeat for an hour. There were kids out skateboarding being pulled by their dogs, a guy riding past on one of those 8 feet tall bicycles, hippies abound, a few folks playing guitar, some guy playing a Berimbau (a bow shaped instrument). And then there was this ridiculous Golden puppy who made a b-line towards us. After some major belly rubs, it found a little husky friend and tried to chase her.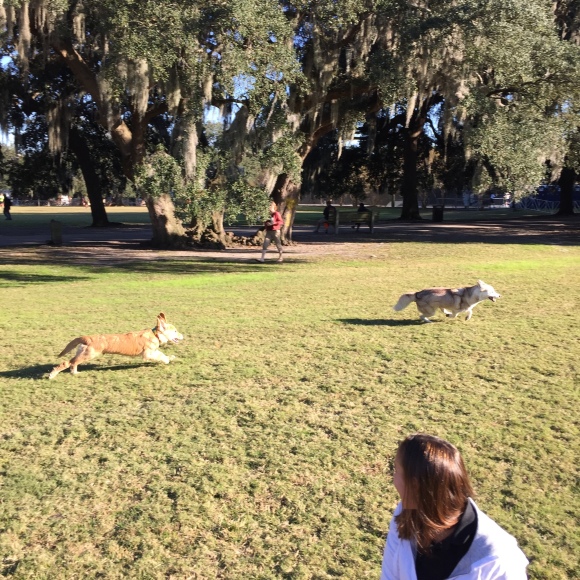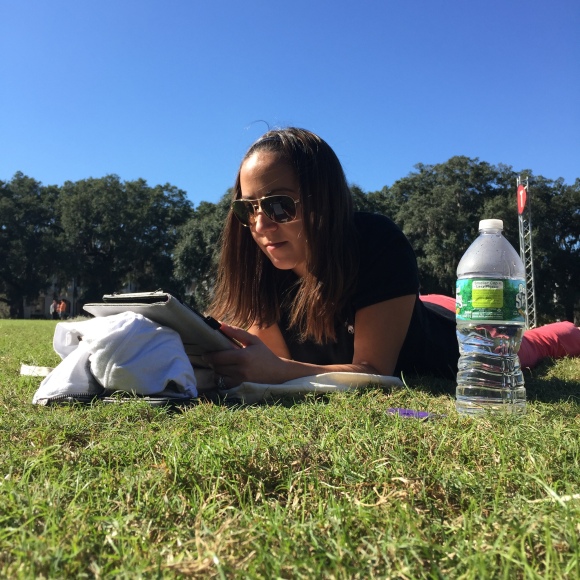 At five, we started heading back with our groceries, and made our way home to cook dinner. We stopped by Starbucks for some coffee for the morning, Panera for a bagel and banana (for breakfast), and a convenience store for Rebecca to get some wine. Priorities people. I contemplated a snickers for my race bag, but thought better of it.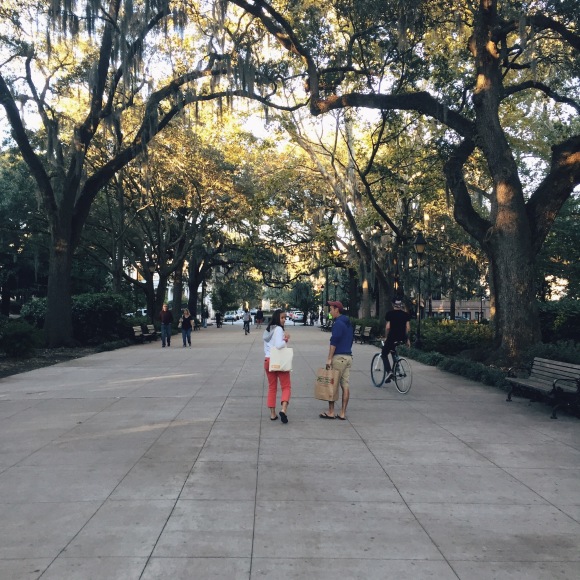 When we got back, Matt did his quick shakeout (during which he ran to World of Beer to pick up his beer – a Southbound Secret Shared PRO AM), again, priorities, and we started cooking. That big pot on the right has two pounds of pasta.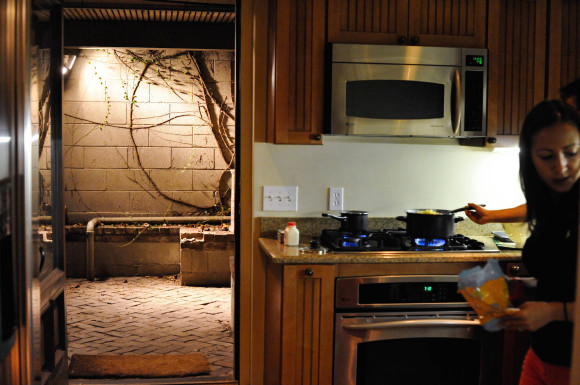 Rebecca and Matt made pasta with tomato sauce, and arugula.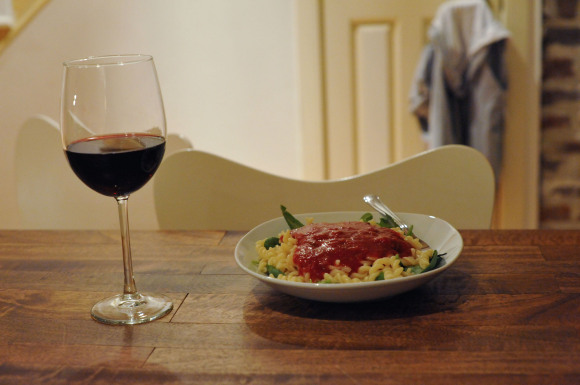 I went for my ultimate comfort food: Annie's Macaroni and Cheese. I was planning on getting a baked potato and some chicken, but whenever I get an excuse to eat a whole box of Annie's to myself, I take it. (Plus, I know from experience that I can eat it and not get a stomach ache.)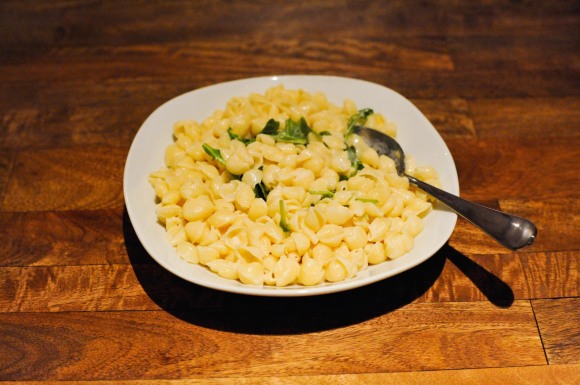 Finally, the race set up! I'm still half convinced that I'll forget something, but that's not too likely, since when I run, I'm a sherpa, and carry ALL THE THINGS.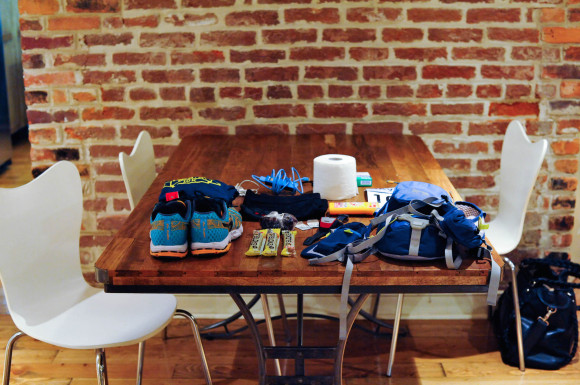 This marathon is just one sleep away! Goodnight, y'all!