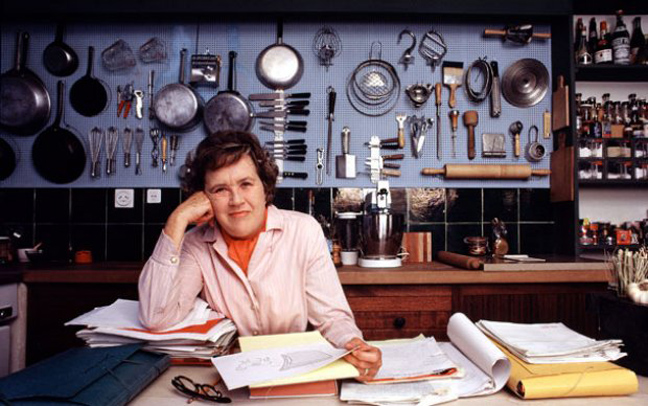 One of the key insights of the past decade: if I write it down on a list, I'm more likely to do it.
Lists enable me to dream and achieve in ways that I wouldn't otherwise be able to. They are the structure that enables me to envision more and do more. I keep master lists, reading lists, home projects, work lists, and more. Some are written as a way to to plan, others as a way to acknowledge achievements – one of the highlights this year was my "movie consumption list" – my goal to watch 52 new to me movies! (I even have lists of lists.) 
One of my favorite lists to come back to each year is my Kitchen Resolutions: my commitment to spending more time doing the things I love: cooking, reading about food, talking about food, and eating…. all of the food.  
I've been writing these resolutions for more than a decade, and some of them pop up year after year – affirm doing good things that work – and a handful are new each year. You can take a peek through previous years here:  (2012) (2016) (2017)  (2018) 
First, here are some of my previous resolutions I'd like to continue with: 
My weekly meal planning process – this has gone through different iterations over the years – waffling back and forth between digital and paper, depending on mood. Currently it's a revised template that ends up either in my Evernote or paper journal (which I then snap a photo of before heading to the grocery store.) Each week I sit down and assess the things in the fridge or freezer that need to be used up, plan out things to batch cook, and dream up my dinners, lunches, and snacks. Then I shop.
Bucket list restaurants – I can count the number of times I ate out on my two hands in the past year. While I'm all for home cooking, I'd like to continue to eat my way through some of the local gems we have in this area. (To that end, I use the Eater 38 as a guide.) 
100(0) fruits, nuts, and seed to try – here's my list; quite a few of these I've definitely eaten (but can't actually remember eating…. hello aging) so I've left them on my master list to actually re-try for the record. A good friend is on a quest to fall in love and try new vegetables, so I might rope her in to some of them and see how we do. 

Minimize the amount of stuff on the counter in my kitchen  – I generally like access to "all the things" in my kitchen. That doesn't mean that they have to all be on the counters everywhere. This year I added a handful of new pots and pans without getting rid of other stuff, and it's clear that I need a better storage solution for everything. (I did however add spice racks to my kitchen, which was a good move!) 

Cooking recipes from cookbooks – while I've never been one to actually cook recipes from cookbooks regularly (I usually read, learn, and adapt), Alison Roman's Dining In: Highly Cookable Recipes had SUCH great recipes that I cooked many of them this year, and will concede that sometimes it's fun to let someone trusted "take the wheel". I'll make an effort to add at least one cookbook recipe to my weekly meal plans, and combine this with some favorite cookbook re-reads:
What other resolutions are on the docket for 2020? 
Blogging my weekly Good Things: yup, back on the wagon. I'll note that one of the biggest differences between writing each week and not writing each week (hello, crazy back half of 2019!), was that without the suggestion of public accountability, my meals got much more boring, and not in a good way. 
Cookbook Dinners: over the past few years I've made some half-hearted attempts to form a cookbook club, but I think I'll take it up again this year, even if it's only me doing the cooking. The last one I did was Zahav, and it was a good time for all. (Despite the recipes needing more seasoning, but I digress.) My goal here will be a minimal and doable 3 times this year. 
Revise my backup list: (a version of it here) even when I meal plan, some days, I just want comfort food that requires little effort and really only muscle memory. A bowl of rice with yogurt, a box of Annie's macaroni and cheese, or gasp – TJ's chicken nuggets. I'm going to peruse Dinner: A Love Story, because I seem to recall that she has good inspiration here.
Food memoirs and literature: while I made it through more than 52 books in 2020, there was NARY a food memoir or food history, and boy do I need to change that. It's one of my favorite genres.  To do this week: add a handful of these to my January reading list to get off on a good start.
Garden 2020: this year I made the effort to grow more in my pots and had ample fresh herbs. I also weeded and tended to the back plot – and grew some medium-happy potatoes (I'll probably go for bigger ones next year), an outsized rosemary, lavender, and more. 
Other notes: taking a new stab at a Kitchen Projects list, having people over for casual meals more often, cooking with my Turkish spices more often, making a batch of ice cream every so often, baking pumpkin chocolate chip cake.
Do you have any kitchen resolutions this year? I'd love to hear about them!