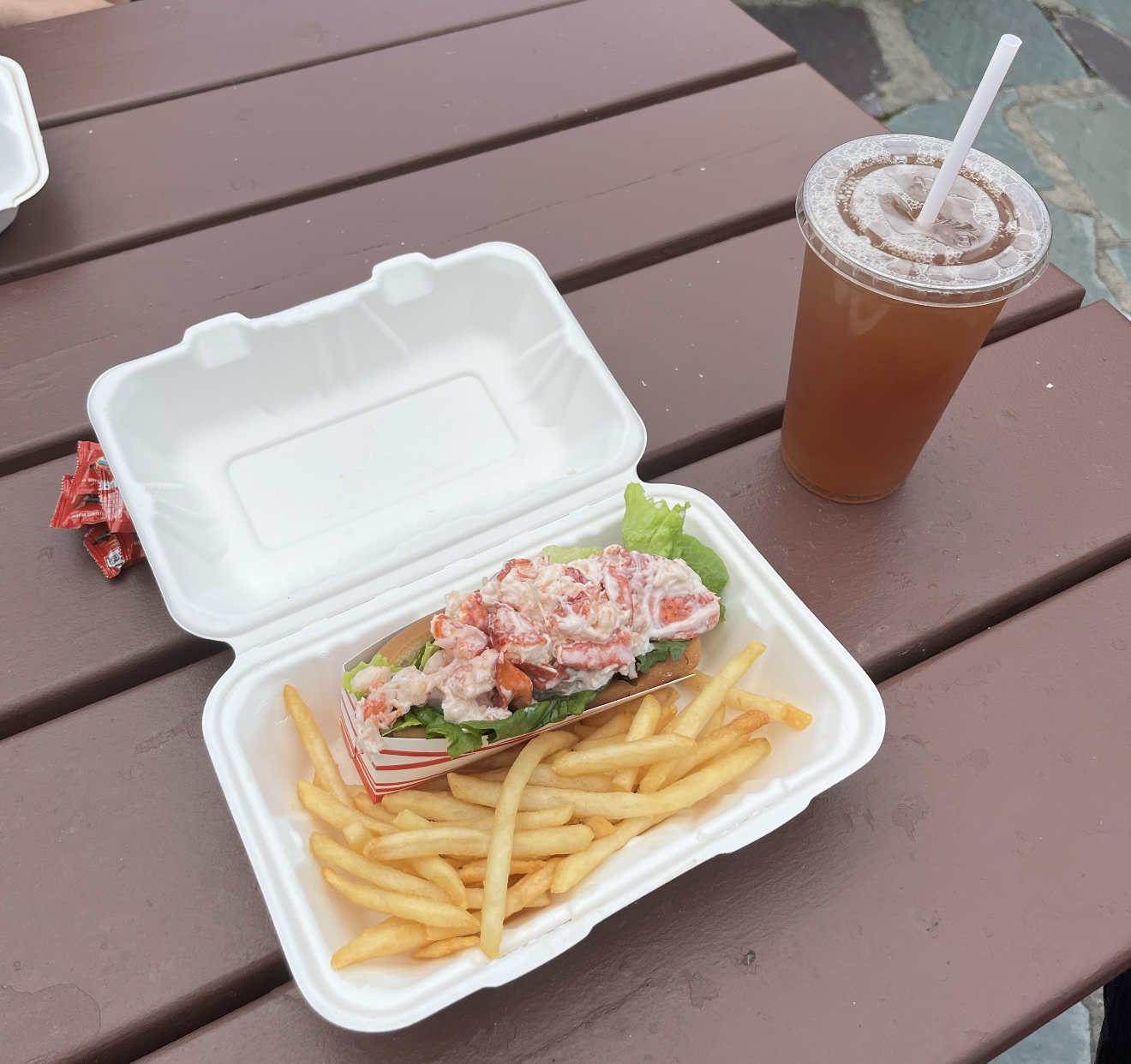 I love a good project list, so this year, I'm enjoying working through my summer lobster roll list. Is there a more perfect food for a New Englander in summer? I think not.
Yes, lobster rolls are expensive. Yes, it's cheaper to get lobster from Market Basket (and they'll steam em for you!) But making a quest out of it ensures that my ratio of spend to enjoyment as I build my body of "creative work" – a.k.a. the review list is balanced.
The Lobster Roll Short List:
This is not an exhaustive list of lobster rolls in the Boston area. There are some that aren't on here (notably, I'm not an Eventide lobster roll fan – although I love lots of other things there! And I've eaten a few too many Cottage lobster sandwiches).
There are many more I'll probably add as I go along – feel free to pass me along a suggestion if you have strong lobster roll feelings.
I prefer a cold lobster roll personally (mayo based), but I'll not turn down a good option if presented to me. Additionally, I'm a fan of lobster in other forms, including lobster salad, lobster sandwiches (including the Alive + Kicking sandwich making it's way as an interloper on this list), and lobster pasta.
A shout-out to my friend Rachael who put in a lot of heavy lifting in giving lobster roll suggestions, and also joined me at Cedar Hill Dairy Joy.
Legal Seafood (while I prefer the crab roll, this is always solid)
Beach Plum, NH – 10 ounce and Utz chips, eaten on the ocean
Rosewood Restaurant Bellingham MA
✅ Cedar Hill Dairy Joy, Weston MA
Clam Shack, Salem MA – spend the extra $1 to get it on the brioche bun
The Village Restaurant, Essex, MA – a hidden gem
The Knack, Orleans, MA
Neptune Oyster – Cold (I haven't had this for YEARS, but it was spectacular)
Row 34, Seaport
✅ Shaking Crab, Newton
Pauli's, North End – 3 sizes
✅ Alive + Kicking, Cambridge, MA (on bread) 
James Hook + Co
Saltie Girl
Yankee Lobster
Luke's Lobster
Steamers, Nonantum
Shea's, Essex, MA
Beachcomber, Cahoon Hollow Beach, Welfleet, MA
Cousin's Maine Lobster food truck – you can get CT (butter) or ME (mayo) style – they are small but very good and you can find them at different farmers markets around here (shout out to my high school alum, Jim Tselikis!
Keeping my Lobster Roll Quest notes
I keep a long note on my phone with updates. They look like this:
6/14 Dairy Joy, Weston Ma
Price: 25 + 5 included drink and very lovely fries!
Small buttered and griddled. 4ish ounces. With lettuce. Light Mayo and cold. Just a super strong contender. View is greenery and road. And picnic table vibe.
4.75/5 🦞🦞🦞🦞
5/14 Shaking Crab, Newton MA
Lots of lobster. Roll good not great. I found the filling too seasoned? Delivery: fries soggy but would be good crisped up in air fryer. Side of garlic noodles with shrimp.
3/🦞🦞🦞 out of 5.
If you'd like to join me on one of my quest outings, give me a shout!