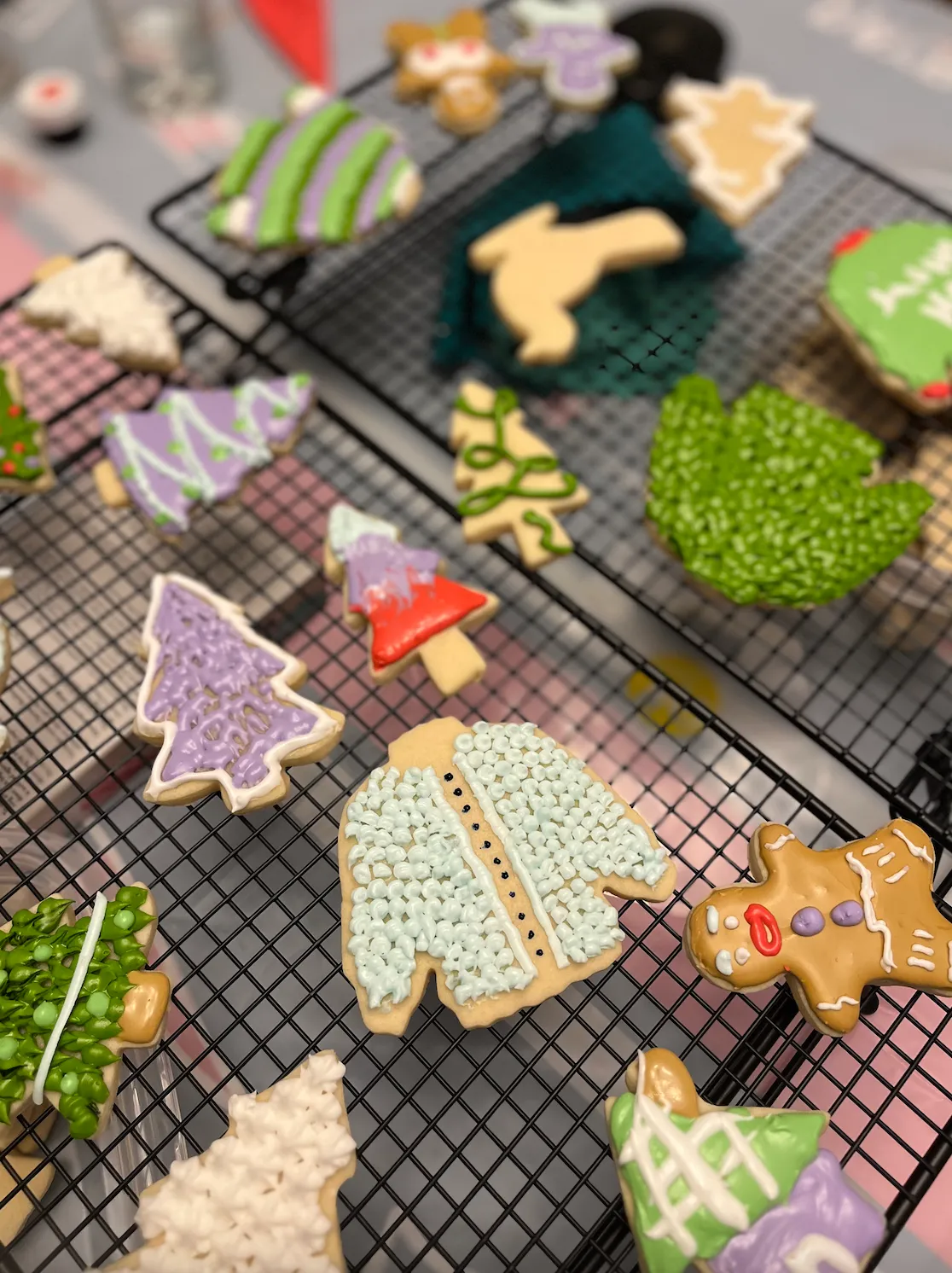 Cross-Posted to my Substack, my new weekly Newsletter. (Sign up for goodness in your inbox directly!)
Hello! Hello!
Welcome to another weekly episode of Good Things where I give you a peek into my everyday life during the week, and roundup my good links, ideas, books, and more. Quite a few of you are new here, which warms my soul. Welcome!
I kicked off the weekend making holiday cookies with my neighbors – Mary made this sugar cookie dough recipe as the base, which was a strong contender if you need a recipe – with good texture, minimal cracking, and great taste. We frosted with Royal Icing – her recipe, which she texted, was spot on: "Royal icing: 1 lb confectioners sugar, 3 tablespoons meringue power and 5 tablespoons warm water. Mix very slowly for a few minutes."
I feel *very* thankful to live in a place where my neighbors are part of my social community, and the neighborly text chain is more about invites to food, crafting, and patio sitting than complaints. (That said, we've had nearly a full month of daily noise with drilling followed by a comprehensive siding project next door, so there is plenty of good old fashioned commiseration.)
Tonight I'm sitting down to edit with a steaming mug of hot water with a cinnamon stick, after a full day that included a 3.5 mile rainy but joyful group run at Heartbreak Hill with my friend Cara and her RunYoga Crew. I also got to try out the new Nike Lab motion tracking set up which assessed my running, and spat out some fitness recommendations (more core work!)
I also spent the weekend immersed in the second book in Brandon Sanderson's Mistborn Series, which I'd generally recommend if you like creative fantasy with interesting magic systems and significant world building.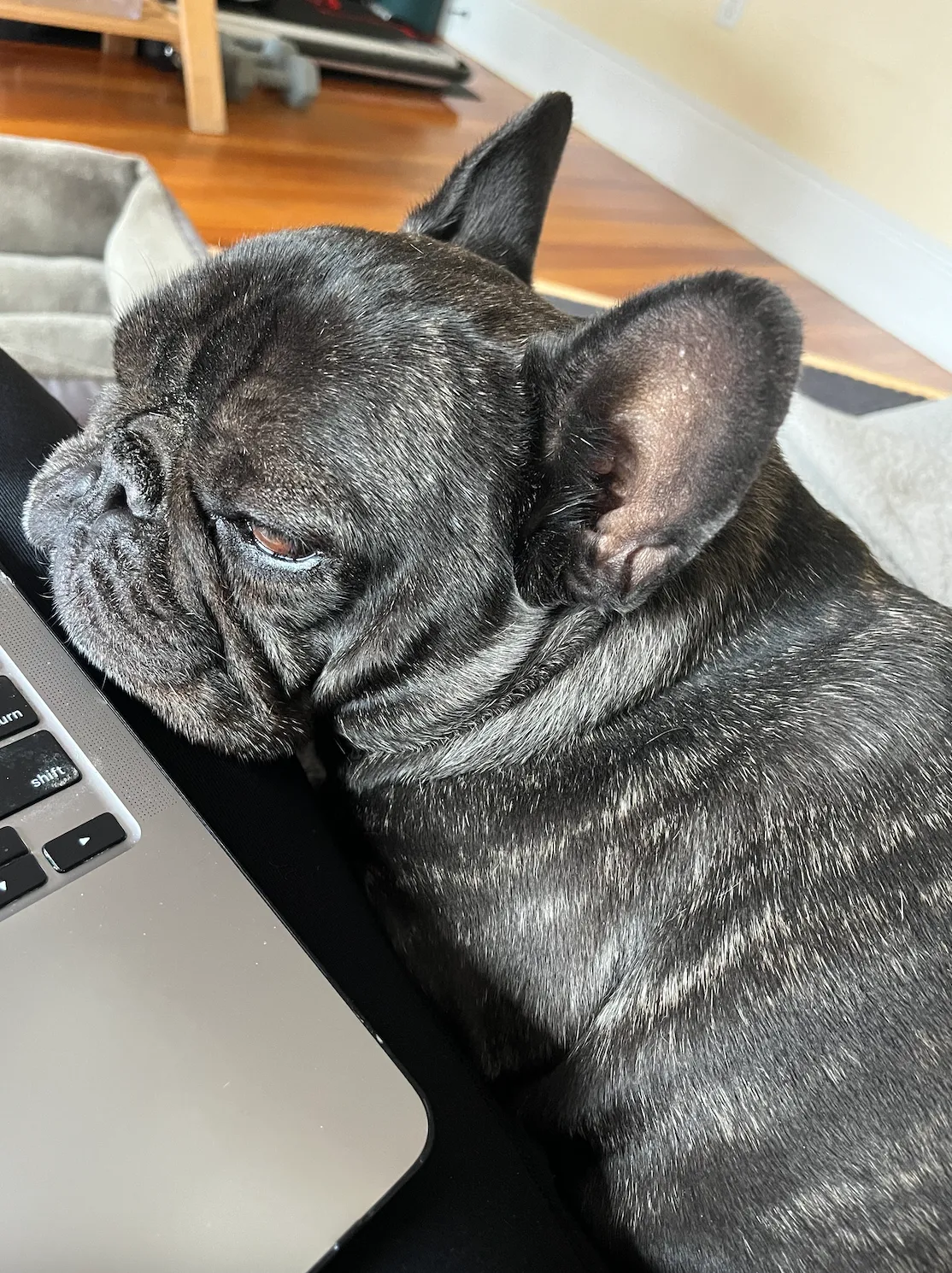 A Candle Quest
TL:DR; an epic quest (scroll down to the good things if you have no interest in candles!)
A month ago when the time change hit me hard, I broke down and got myself a fancy Voluspa Gilt, Pomander and Hinoki candle, on the good recommendation of one of my favorite creators, Cecilia, who lives in a cabin on #svalbard 🐻‍❄️ an island close to the North Pole.
Cecilia adores the Polar Night and the fully embraces the long cold and dark season, so I figured if there's anything I can do short of moving north, buying a full set of Scandinavian bedding, and owning a house with a roaring fireplace and a full of twinkle lights (tempting!) it's to start with a candle that she recommends.
Unsurprisingly, this candle is delightful. I typically don't get scented candles, because they can give me a headache, but I've been loving this candle. Another candle that has been keeping me happy is one in my office, called "Boss Vibes" by Cayla Gray x Lite Pink, which I got from my friend Rebecca at her gathering of women entrepreneurs this fall. It has notes of Sparkling Rosé, Warm Sugar, and Amber, and is my current afternoon candle, or rather my "It's 4:37 and what the heck happened to the light?" candle.
My regular candle is Trader Joe's Unscented Pillar Candle, which I fit in my Weck jars and they burn nicely for weeks.
So delighted with my new candles, I emailed my cousin Keren (fellow enneagram 8) this weekend, who is an arbiter of good taste, to recommend some more fancy ones. She replied back with a gem of a list, which I'm just going to print here in full because it's the kind of email we all need in our inboxes:
Here are the candles I've enjoyed:
Happy smelling!
**If you are looking for custom candles for an event or for client gifts, my friend Kate hand-makes custom candles.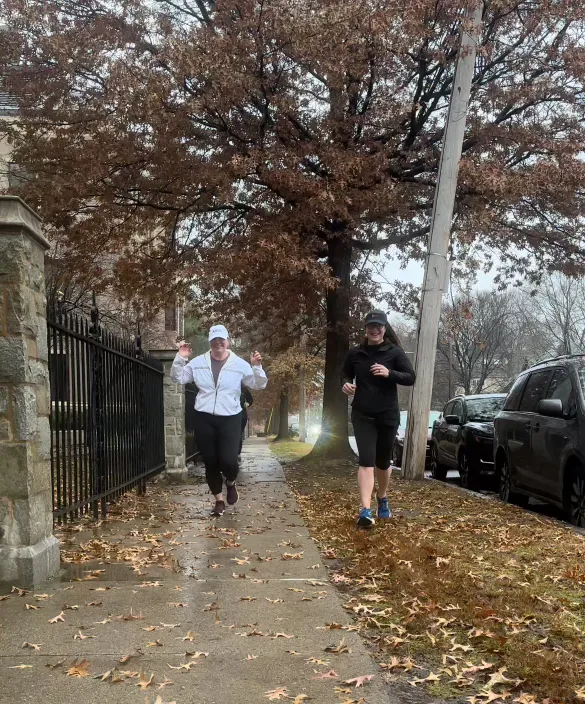 This Week in Good Things:
🎤 Good Listening: I'm on a Huberman Lab kick. I really enjoyed this week's wide ranging podcast episode with Adam Grant. There's a section where he talks about spending a week writing to 100 of his acquaintances, to share with them a specific instance of where he thought they were being their best selves (this was transformative for both giver and receiver!) While I don't think I have the bandwidth to write 100, I plan on writing at least 5, and starting from there.
✍️ Absurdly delightful food writing: a friend posted some food writing thinking it was AI, but I immediately recognized it for where it was from: Nigella Lawson's truly STAND OUT 2002 book 'How to Eat: The Pleasures and Principles of Good Food'. There are gem quotes like "The freezer can easily become a culinary graveyard. A place where good food goes to die." and "I call this a pudding cake because its texture is simply a mixture between pudding and cake, though lighter by far than that could ever imply. Think, rather, of a mousse without fluffiness; this is dense but delicate. And it's heavenly tepid, when the cakiness of the chocolate sits warmly around the sour-sweet juicy raspberries embedded within, like glinting, mud-covered garnets." TEPID! If you are looking for a new cookbook, this ENTIRE book is full of gems. Don't sleep on it.
🏴‍☠️ Party-Watching the new season of Our Flag Means Death. I can't describe this show in a way to give it any justice. Monty Python-esque? Absurd? A tale of deep and complicated friendships? Someone best described it to me this week as "historical fan fiction" though and that's about right.
📖 When I grow up, I want to be the Watertown Library Newsletter. It's full of excellent events, workshops, and more. I loved this gem: "Read to a DogWednesday, 12/20 | 6:30 PM | Registration Begins 12/6 | Cozy up and read with our furry friends from Pets and People. For independent readers." On that note, libraries are my favorite.
Dog Walks with Friends. We came across our friend Leda, the Samoyed for a walk and talk. Leda's human is going for a golf vacation this week, and his other human is working hard on her contribution to Newton's Gingerbread House Exhibit and Contest. We also rolled up to see our friend Meg at AnkFit (if you need great personal training in the Boston area, strongly recommend!) where she was wearing a matching sweater, and we practiced focused sitting for treats. We also went for an abbreviated walk with our friend Sawyer (and her human, Summer).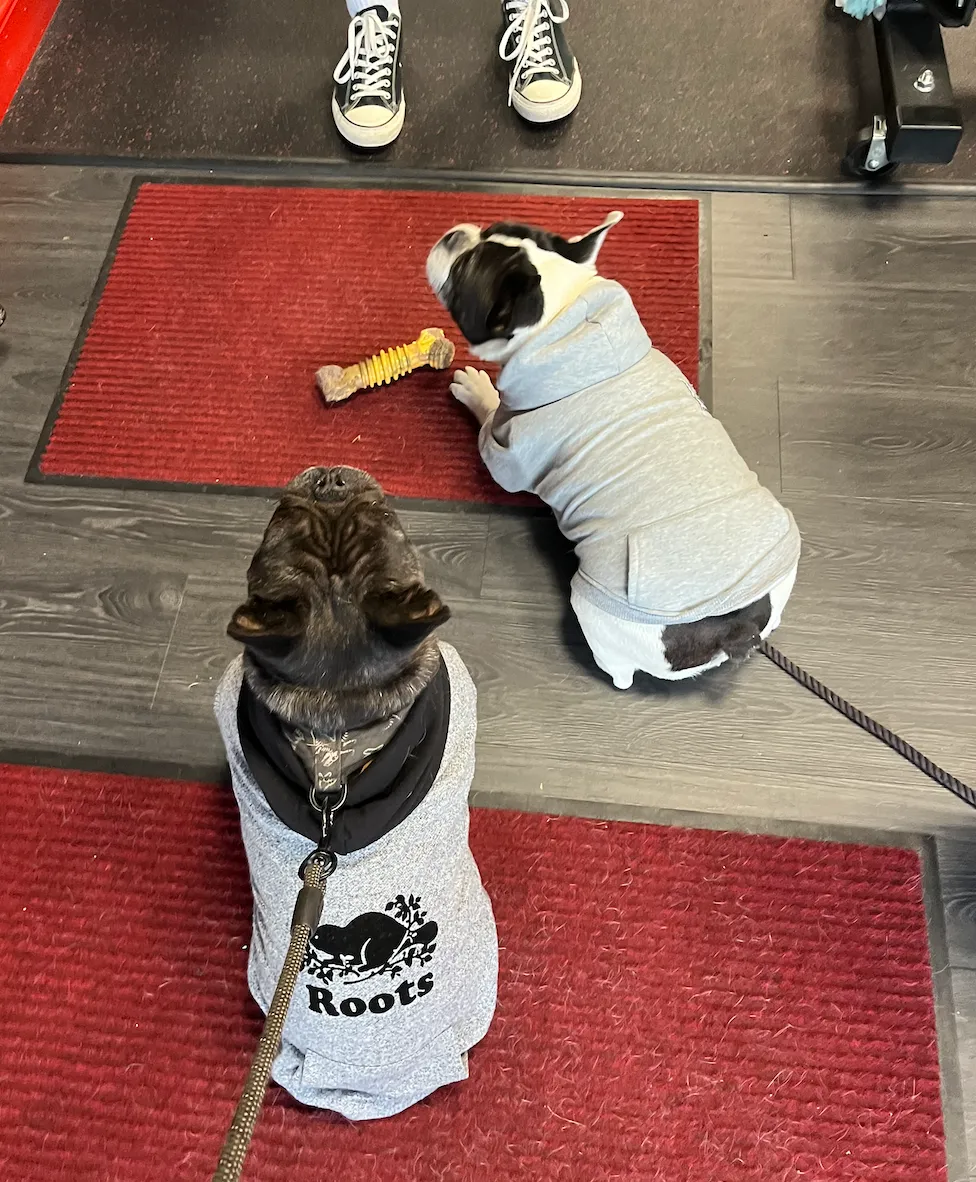 Acquisitions of Note:
🔕 After several weeks of suffering through noise, I invested in a few pairs of fancy earplugs: the Loop. Are they life changing? I'm not sure, but they do work quite well, and have a variety of sizes included.
🪴 I re-upped my Pro-Hort Horticulture class for 2024 so I can continue to have an excuse to talk all things gardening and plants on a weekly zoom. If you have an interest in the topic, it's a spectacular program from UMN.
🧂 In my continued descent into "bro-science", I broke down and purchased some LMNT Electrolytes based on the recommendation of my cousin, Dan. If anything, this is a good excuse to drink an extra few cups of water a day with some light flavor.
🏃🏻‍♀️I registered for my annual New Year's 5k race, and next weekend Firehouse 10 miler at Heartbreak. I'm not training for anything in particular, just life.
✍️ For those of you who like food magazines, I was heartened to see that Saveur is bringing print back this spring in a new way. (Disclosure, the Editor-in-Chief/CEO Kat, who purchased the magazine back from the big corporation is a fellow Wellesley Alum!)
Good Things to Think About
✨ Where have you given yourself the opportunity to PLAY this week? As adults, it's all too easy to forget to have fun. I try to give myself plenty of time to dangle on things (I'm always game to try new torture devices at the gym), craft, dress up in costume, experiment with something silly in the kitchen, adventure quest, laugh whenever I can. This week I also spent a little too much time playing with "idler" games which can be meditative and soothing. Here were a few: quick draw, the zen zone (thanks to my friend Marie) – I like "break", and Cats + Soup, which comes free with a Netflix subscription.
💌 "Life is going to life. It's how we life with life that makes the difference. Attitude is the best navigator there is." Wise words from my friend Sean this week. I want to note too that I worked with Sean for a few years on a client account, and we hadn't connected in a while. He's one of those amazing humans who asks how things are going and truly means it – he also said the kindest things to me many, many months after my dad died – usually around the time that people forget that you've lost a loved one (but the grief starts actually hitting you.) I won't ever forget that.
⏳ I'm always fascinated by the passing of time, and how differently we think of time over a lifetime (and in between cultures). This week I read an essay in the new Noma in Kyoto magazine about the seasons – in the traditional Japanese calendar, there are 24 divisions, and 72 micro-seasons that make up the year. I love the idea of extra time squeezed in past our 52 individual weeks. 
Other Good Things
📺 Watch: I'm saving my GBBO finale for tonight, but not sure if I'm going to be thrilled or disappointed. // This John Oliver episode about dollar stores.
🥥 Eat: Every year I make the recommendation for this recipe for New Years Day – Marcus Samuelsson's Black Eyed Peas with Coconut Milk and Berbere. Truly an exquisite dish.
🍫 Even if there are no small children in your midst, I highly recommend getting yourself mini marshmallows and hot cocoa for seasonal evenings. I've been following this woman's hot chocolate quest.
🎤 44 clever conversational starters for holiday parties (arguably for any time!)
🧠 Wisdom: What I Know at 60, Elissa Altman. My favorite kind of list.
💍 Fun Celebrations: I couldn't help flip through Alison Roman's 42 picture spread of her Wedding in Vogue. I subscribe to a newsletter by Alison Roman and bookmarked this weeks lamb with white wine and potatoes.
☕️ Do this: when was the last time you stared at your face in the bubbles of your coffee cup? (There are hundreds of you!)
🤣 Another way to describe it: I straight up chortled at this description of American Breakfast in this (generally excellent) Cantonese Home Cooking piece "Of course, before jumping to judgement, in my opinion this fare still compares reasonably favorably to that workaday American breakfast of "plain milk soup and highly processed anti-masturbation* flakes – with or without the extra sugar"."
🐚 Good Deeds. Shout out to my friend Lizzy this week, who filled up 2 40-pound trashbags with trash at the beach this week.
Memes of the week: xkcd the law of drama, women and water bottles (Reductress), the Disney streaker, this tiny puking ball (I need one?), I don't think you are prepared for this tiktok.
The Weekly Meal Plan:
This week I spent some time kicking off my What to Eat in 2024 project. I'll likely make this into a sharable PDF. I'm busy making lists of meals I want to eat on a regular basis, seasonal good eats, projects to try, cookbooks to read, things to eat when I don't want to cook (or eat) the things I have planned, and a list of favorites from Trader Joe's to start. Bean of the week: still working my way through the Rancho Gordo large white limas.
Sunday: Butter beans, chicken sausage, tomato bake (with a little miso)
Monday: Chicken and chickpea tagine (from Nigella's 'How to Eat')
Tuesday: A big green salad with salmon, crispy pancetta, and jammy eggs
Wednesday: Liver, onions, mashed potato, broccoli with blue cheese
Thursday: Pork tenderloin, endive + mustard salad
Friday: out! Bar Vlaha.
Lunches: Leftovers (including baked beans and quite a bit of cheese), TJ's lamb vindaloo with yogurt, palak paneer with some sardines. TJ' squiggly noodles with peanut butter and edamame.
Snacks: Soft boiled eggs, cottage cheese, cheese sticks, chicken sausage.
Treat options: Chocolate mousse. TJ's Iced Gingerbread in the freezer. Peppermint Hold the Cones. Walker's Shortbread. Pumpkin Sticky Toffee Pudding.
🥑 Good Eats from this past week: beyond my dinners, some of the highlights of the week included Tteokboki with chicken and cauliflower, beef and butter bean bowl with tomato and avocado, Trader Joe's Bulgogi (new in the freezer aisle) over rice with avocado; Trader Joe's Butternut Squash Mac + Cheese with chicken sausage; evenings with home made decaf chain in bed; and a slice of ricotta pie.
That's all for now! Hope you have a great week!
xo, Sam