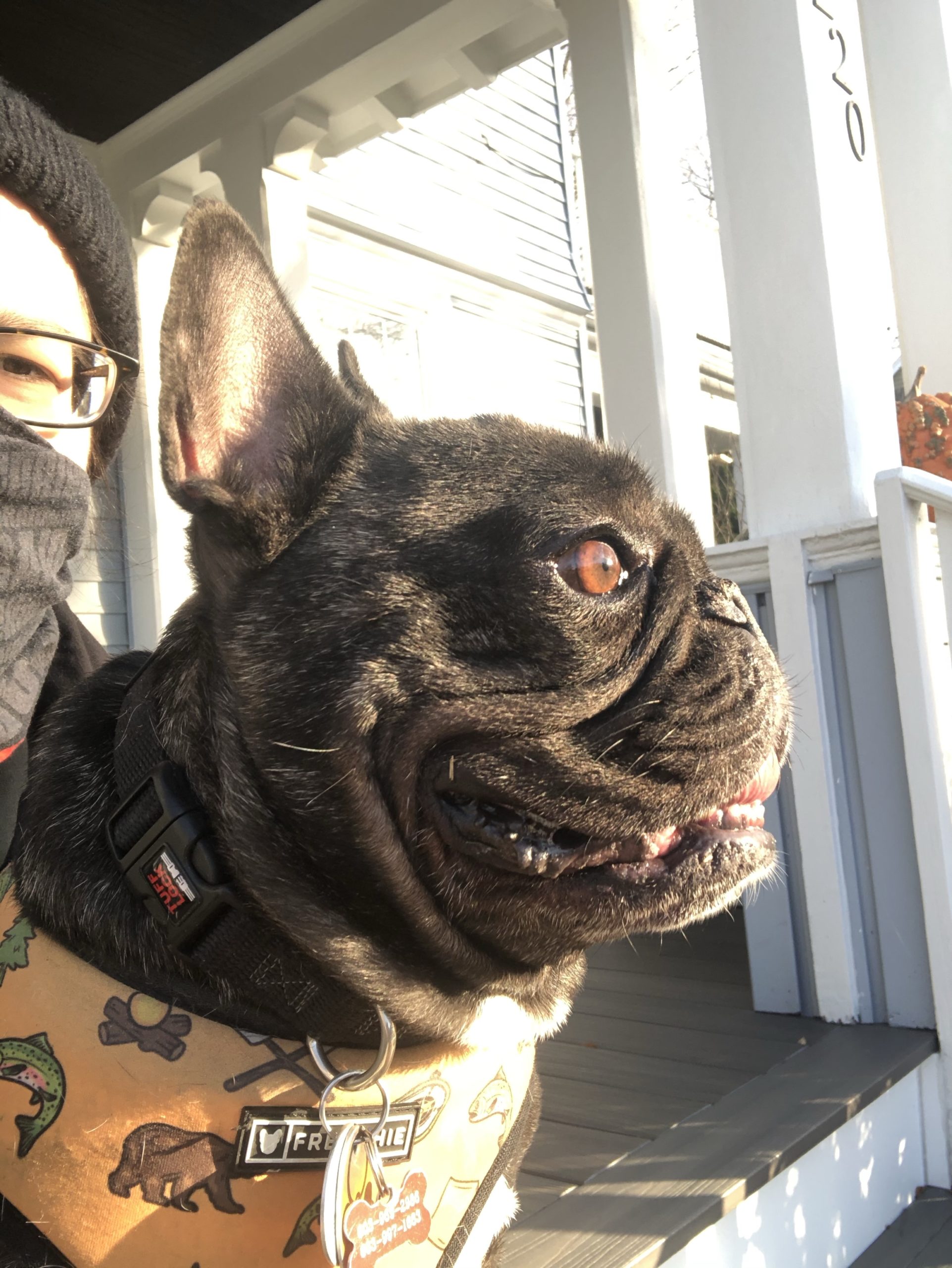 The glory of a weekend after a "weekend". Today was filled with a lot of reading and sitting. We went on a walk and then contented ourselves to survey the neighborhood from the front stoop.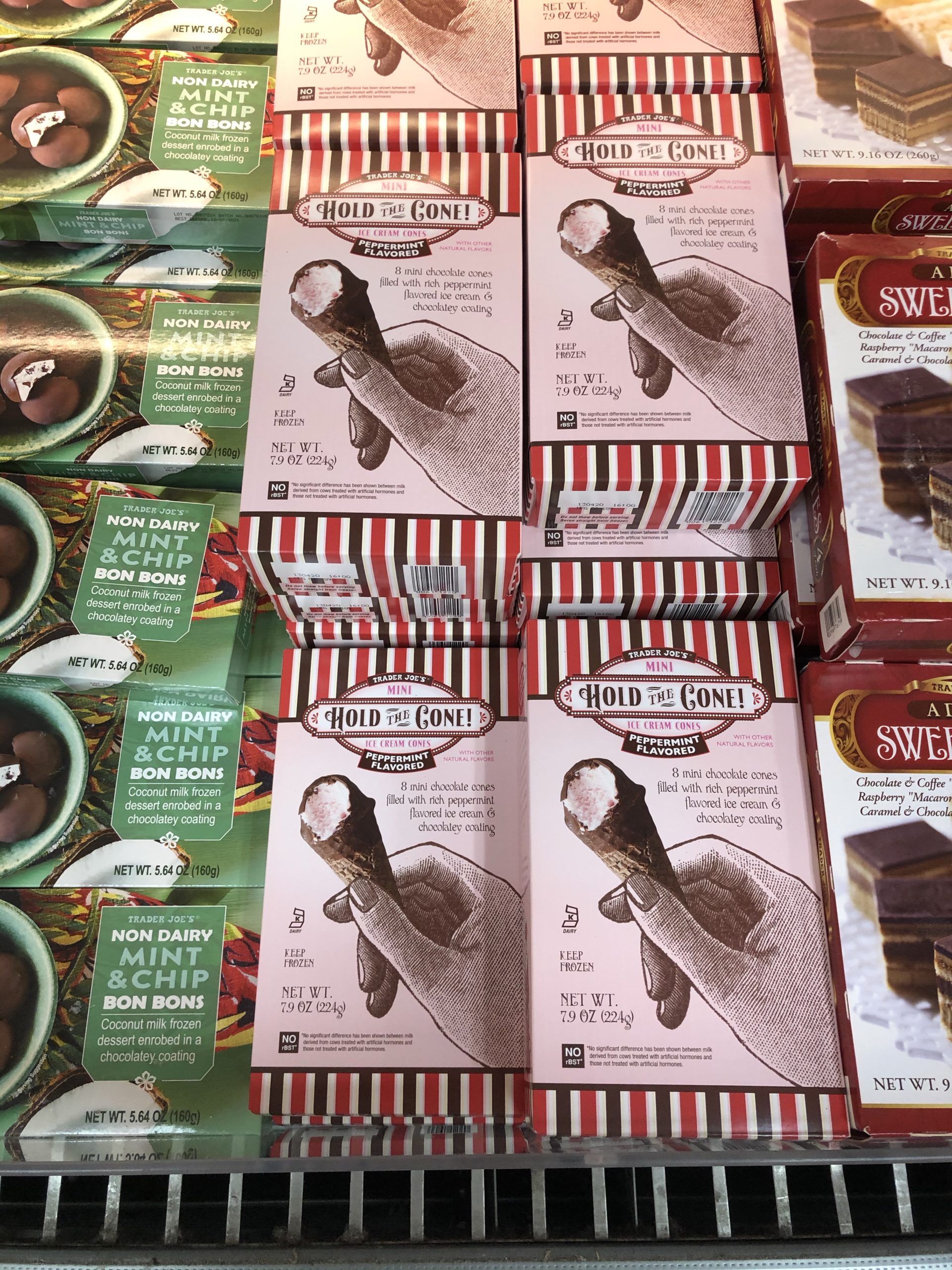 Important PSA: Im thrilled to let you know that Trader Joe's Peppermint mini cones are in stock, and I have two boxes. I had three, but Somchay got one (alongside her 5 bags of Thanksgiving dinner chips that i delivered 😉). Here they are in their glory: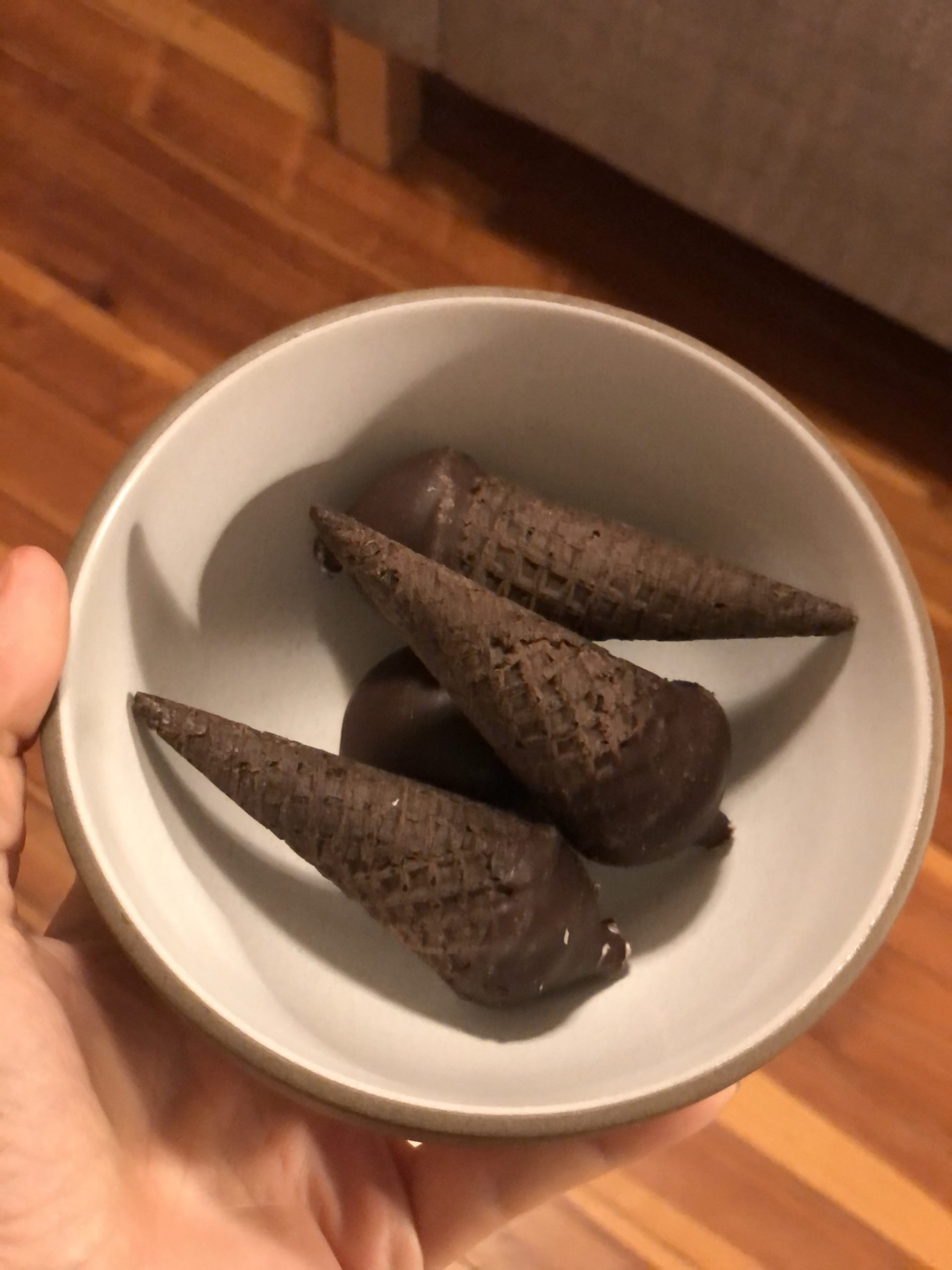 Dinner: air fried chicken tenders with a rice panko coating with garlic powder, salt, pepper and a trio of sauces: duck, mustard, and cranberry barbecue. I could have let these brown for a few more minutes but i was very hungry.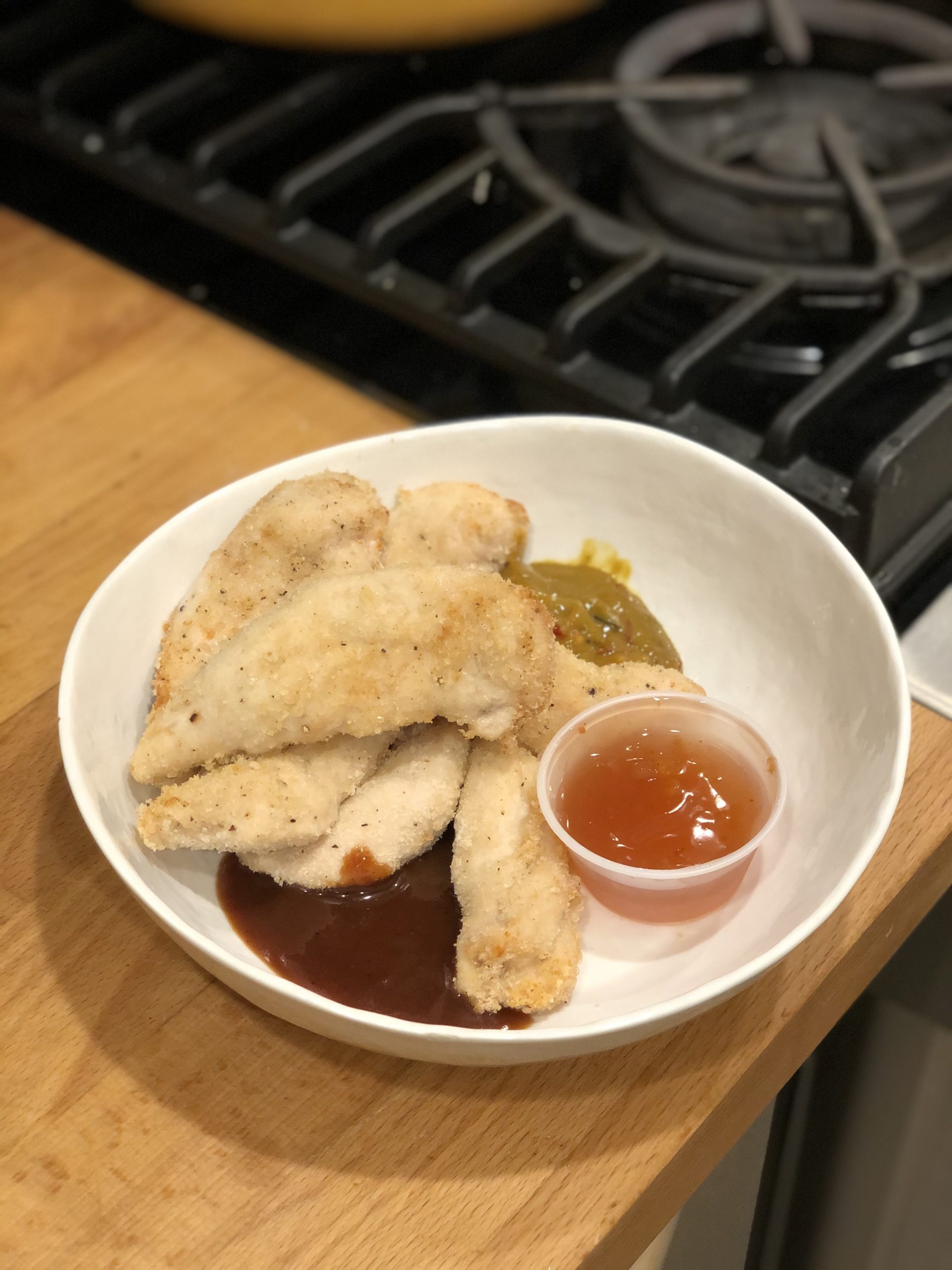 Lest I forget: delicious brunch – eggs and unexpected cheddar omelet with broken up toaster naan in the pan. You get salty, crispy, a little crunchy, and chewy all at once. I followed up with lunch: a bowl of Rancho Gordo Ayocote Amarillos, and the realization at this very moment that I've forgotten to fill myself with any green things today. You win some, you lose some.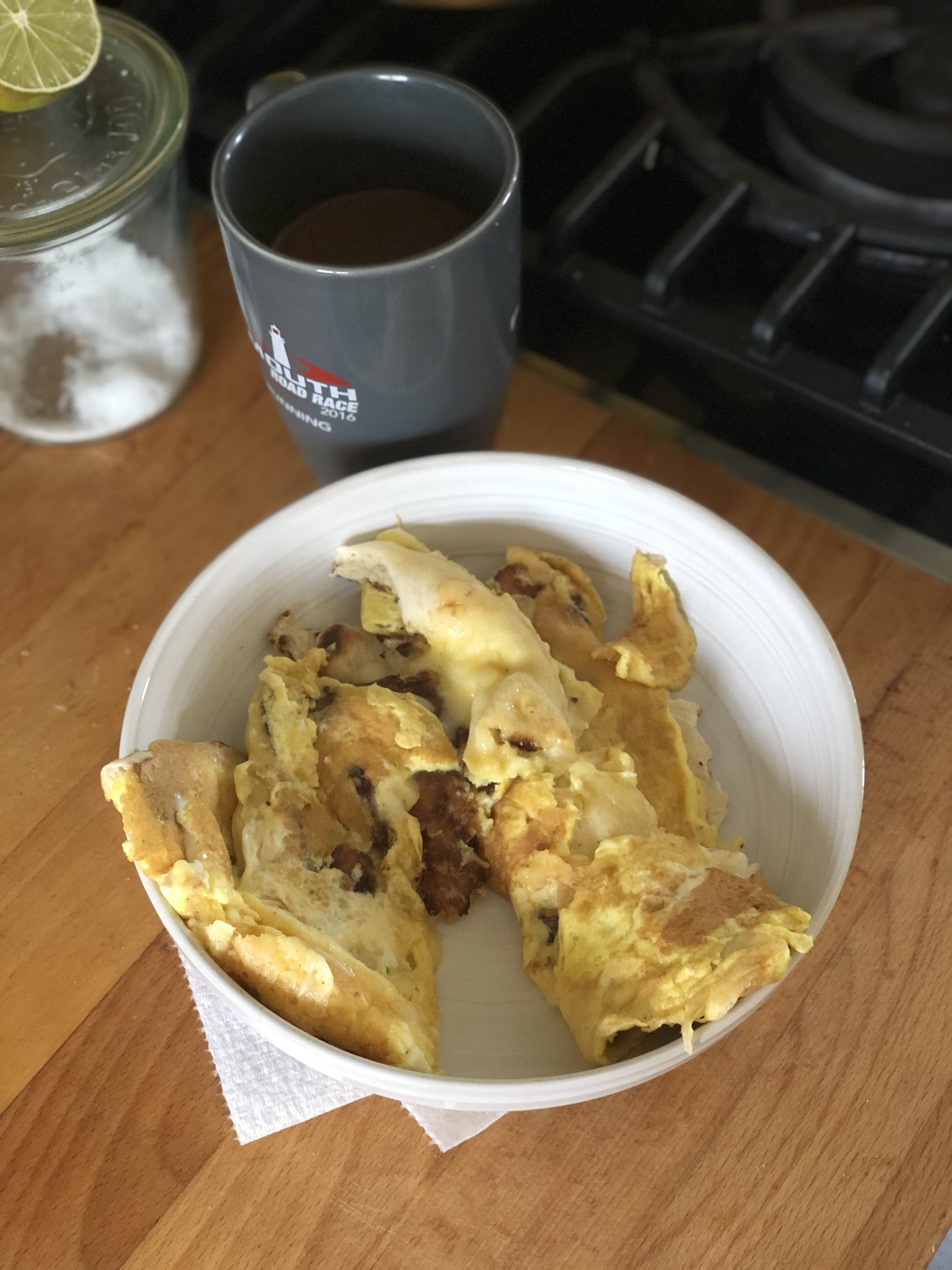 With that, I bid you adieu tonight.
Xo, Sam.