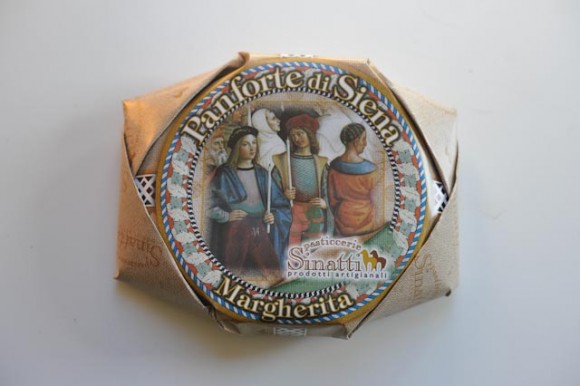 Now that you're hopefully gorging yourselves on Kringle, here's another holiday treat worth going out on a hunt for – Panforte. I noticed that there were a stack of these when I stopped by Formaggio Kitchen this morning, but these are photos are from the one I ate last year (before I learned how to focus my lens, apparently,) and I'll be picking up a new one in the next few days. The Panforte is similar to a fruitcake – a dense round of candied fruit and nuts that is heavily aromatic with warming spices.
I have a history of hiding food that is just too good to share – my mom and I famously rationed a jar of crunchy Biscoff spread  for months by hiding it in the lid of our couscoussière and eating it by the single spoonful – and this is one of those foods that you consider hoarding to yourself and not sharing with anyone. It's worth sharing however, because even selfishly, you'll make friends with this treat.
The Panforte di Siena from Formaggio comes with it's own little powdered sugar packet. If you can't find a round of this, you can make your own: I've had this recipe from David Lebovitz bookmarked for the past two years.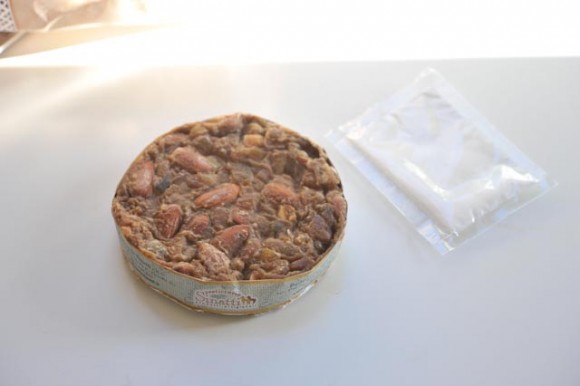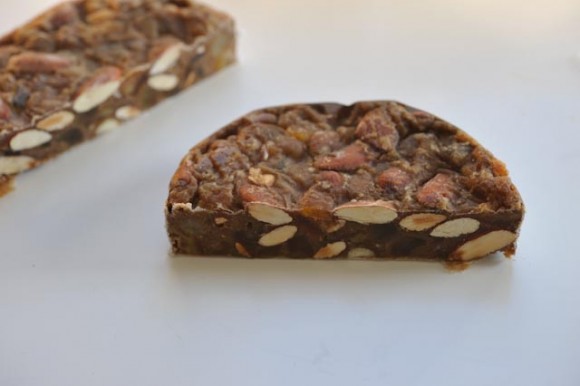 I'd say that this is too rich to eat more than a little slice at a time, but I'd be lying – it's rich, certainly, but left to my own devices I could polish this thing off over the course of a long afternoon.
Other similar seasonal treats I'd like to try making:
Melissa Clark's Moist and Boozy Fruit Cake
Laurie Colwin's West Indian Black Cake
Do you have any favorite holiday spiced cakes?