Quiet mornings. I love them.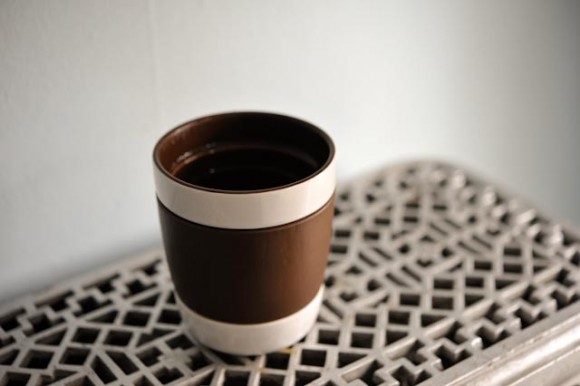 After downing my cup of coffee, I headed over to CRCF for a morning workout. I hadn't been in for almost a week because of my race on Monday, and was excited to do some lifting. Less excited for the jump roping. I still feel like an uncoordinated five year old when you hand me that particular torture device.
Wednesday WOD 10/10/12
Strength
A.  Power Clean – 10 minutes to a heavy set of 2 (I worked up to 75#)
Rest 5 min.
B. Press – 10 minutes to a heavy set of 3 (I worked up to 65#)
Rest 5 min.
WOD (Workout of the Day):  "Forrest Gump"
10 min. running clock
Complete 100 Double Unders then with remaining time:
Ladder up of:
Deadlift 225/155 (I used 125#)
Deficit Push-up (25lb Plates) (I did strict pushups)
*Start with 1 of each, then 2, then, 3, etc.
Result: After spending 4 minutes to get to a whopping 32 double-under attempts, Coach Steve kindly let me continue the rest as single-unders to 150 jumps. I then managed four rounds of the ladder + 2 lifts.
After the workout, I spent a few minutes practicing our challenge skill of the week: pull-ups. After months of subbing jump-ups in workouts, I'm ready to master a new skill. I have the next week to get the longest unbroken set of pull-ups I can, using my scale-sanctioned light green band. So far? 3. Gotta work on that technique!
Finally, I headed over to Starbucks for my post-gym reward of iced tea and dried mango. I love these Peeled Snacks unsweetened organic dried mango packs!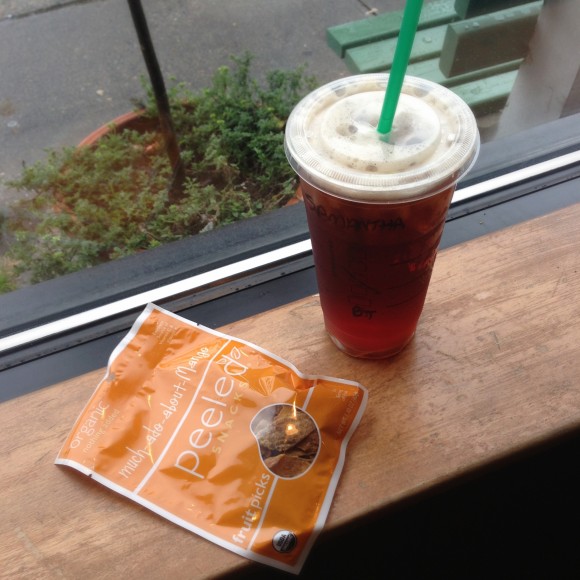 After drinking my body weight in tea, I headed over to Volante Farms to pick up some of my produce for the week. Volante Farms is a great family farm in Needham, and their farm stand is full of beautiful produce, much of which they grow on location or source from local farms. They also have a deli, ice cream, and dried goods, as well as greenhouses with plants galore. I'm never there with my camera because I'm usually picking stuff up right out of the gym, but now that I have this new fancy-pants iPhone, I thought I'd put it to good use.
Here are some scenes from the farm: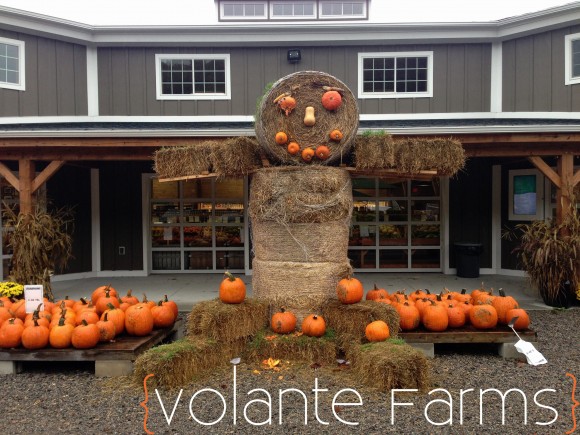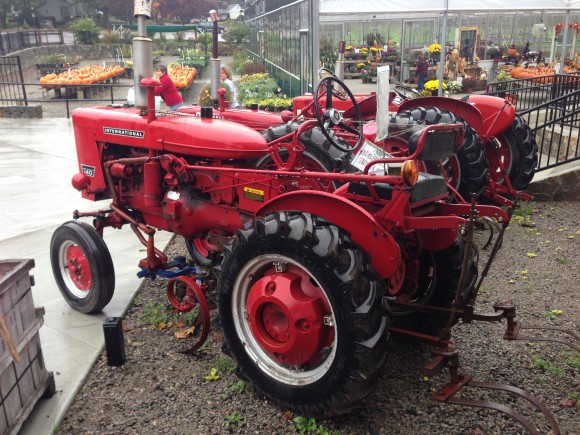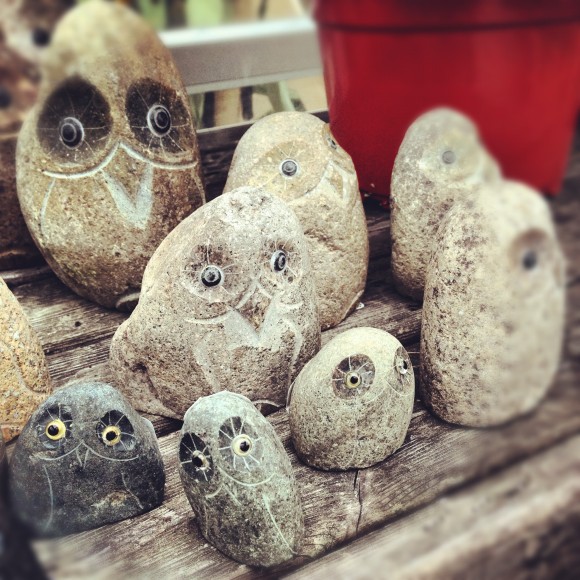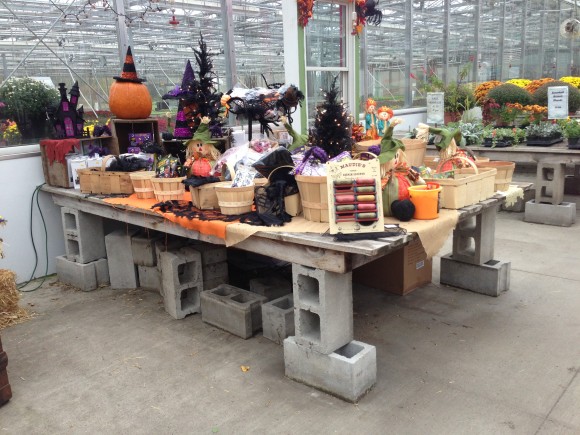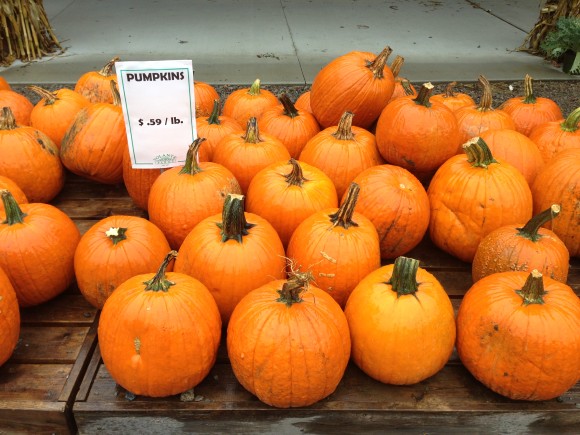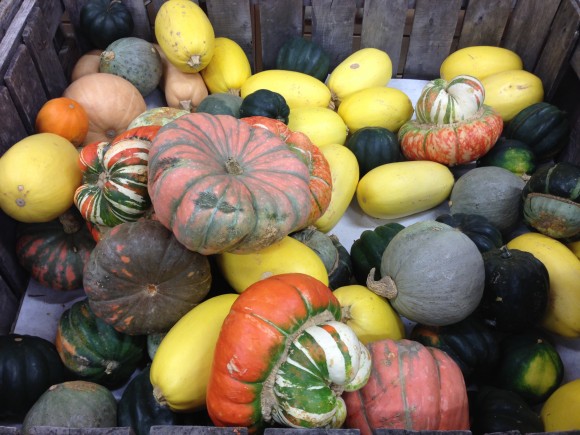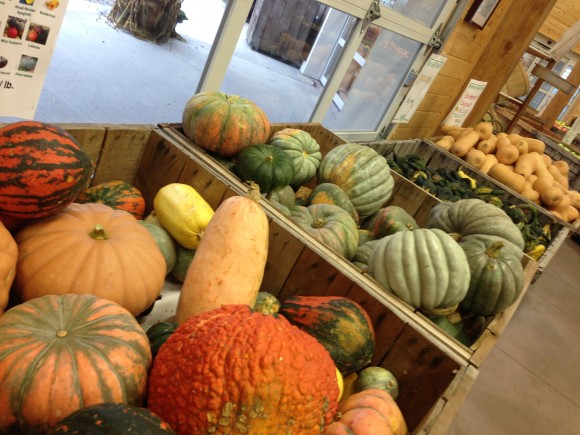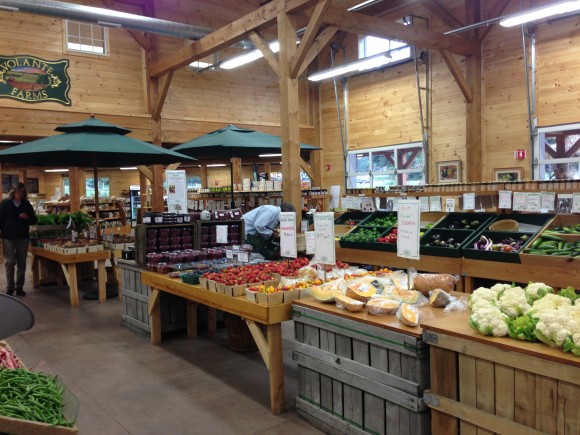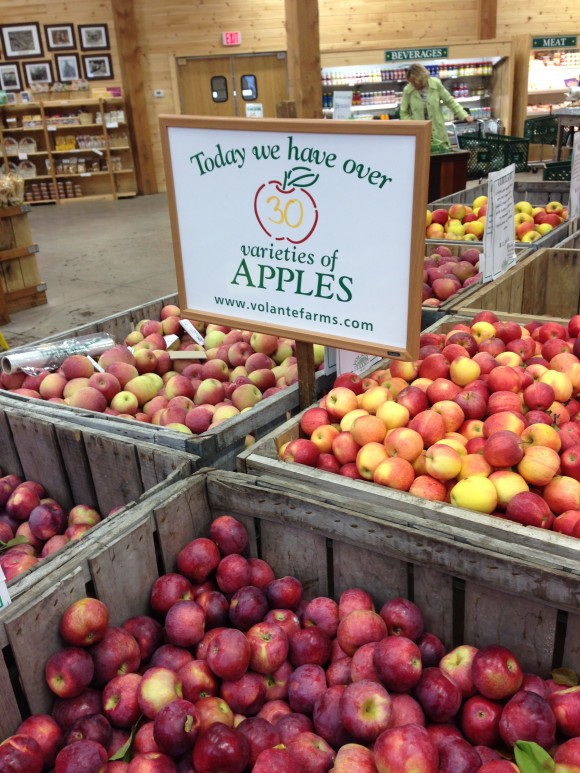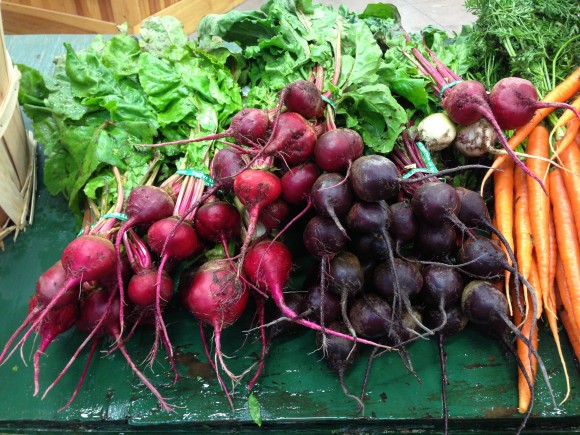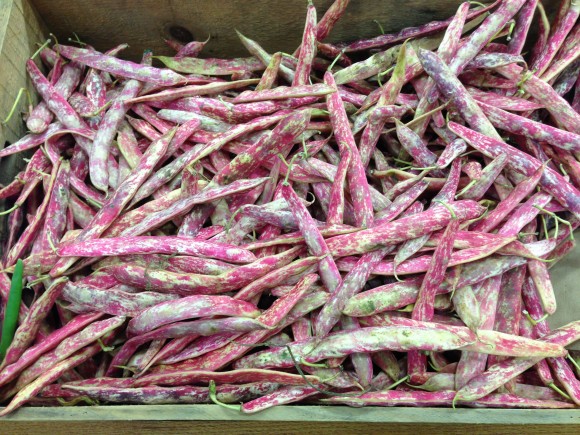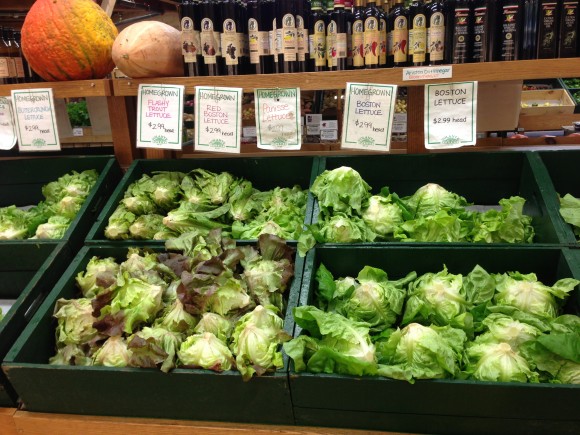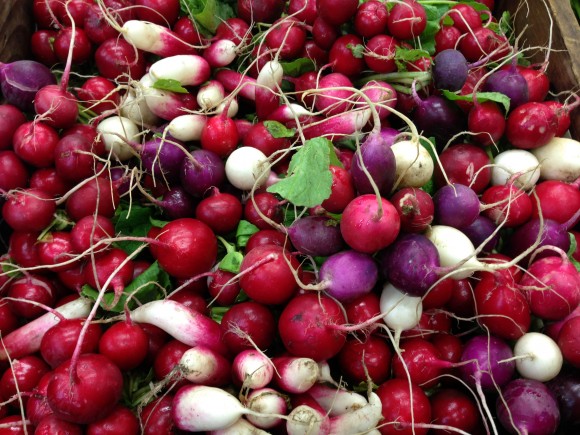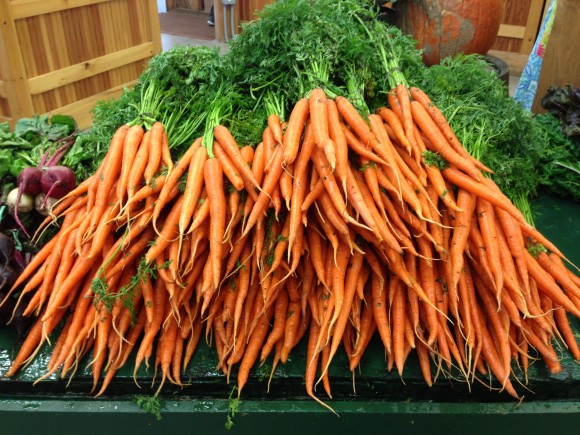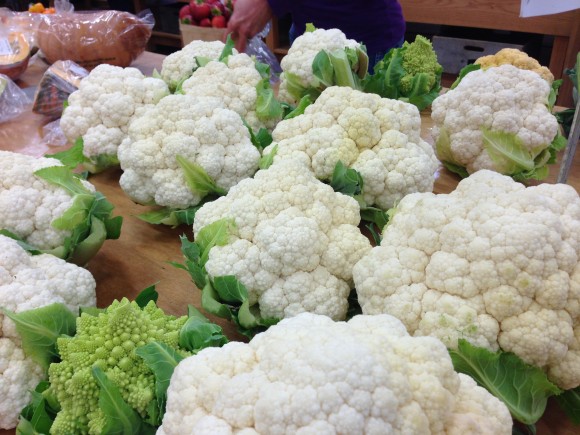 I ended up coming home with spaghetti squash, ambercup squash, a cauliflower, a romanesco, parsnips, three different varietals of apples, and some Komatsuna, a leafy green similar to bok choy.
For lunch, I decided to make a stir fry of the Komatsuna with leftover ground turkey, ginger, garlic, fish sauce, coconut aminos and sesame oil.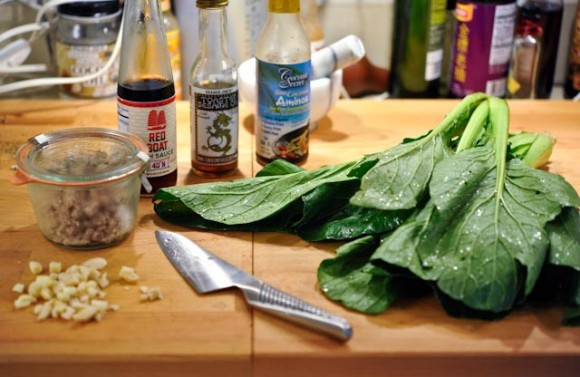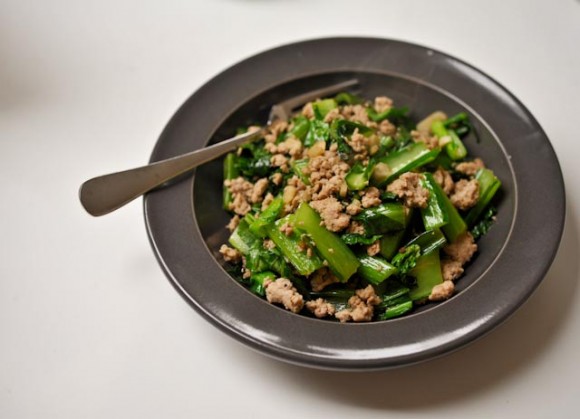 In the afternoon, I roasted a delicata squash. It was going to be for dinner, but I ate the entire thing while getting some work done on my computer.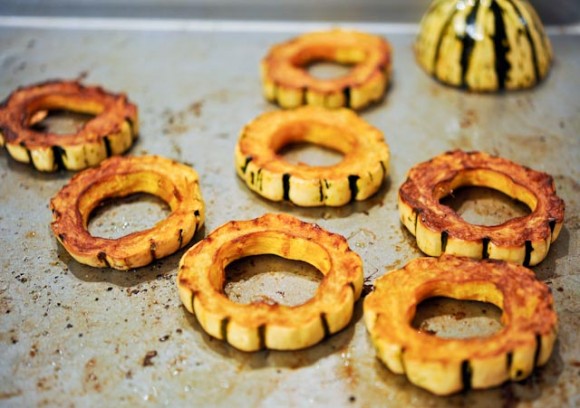 For dinner, I braised lamb shanks from M.F. Dulock with tomato, eggplant and anchovies. Devon got his off the bone over some spaghetti with parmesan, and I got both shanks, extra eggplant, and a garnish of parsley. This meal was a keeper! I'll be posting the recipe soon. {Edit: recipe here!}