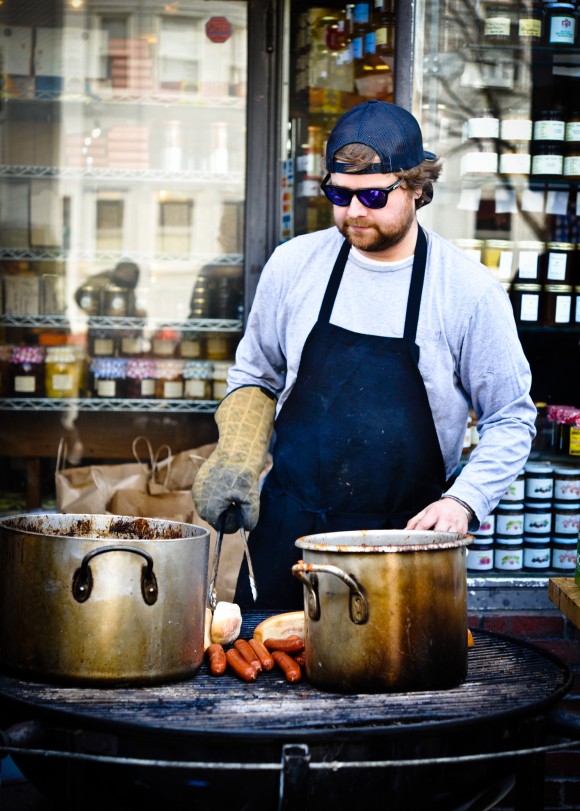 Today we headed over to Formaggio Kitchen for the last of their weekly seasonal barbecue. We've braved the lines a half dozen times this summer to partake in this wonderful tradition. It would have been more, but usually I'm too ashamed about how many times I've been there during the week to show up again on a Saturday. I drink a lot of coffee at Formaggio.
We've devoured their sausage, beef brisket, lamb brisket, hot dogs, tongue tacos, Turkish lahmacun ("llama-june" – think: very, very thin pizza topped with ground meat), cornbread, grilled corn, jicama coleslaw, smoky-sweet-meaty baked beans, potato salad, grilled peaches, and their grilled chicken. It's always a treat.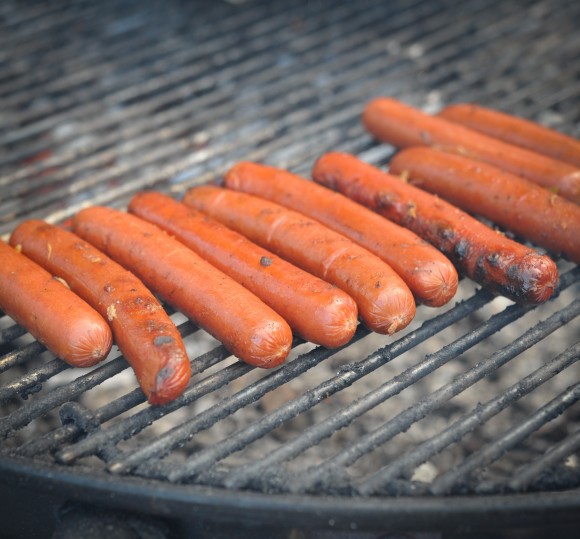 We arrived late this afternoon, around 1:45, and queued up before I even had a chance to go in and grab my favorite coffee. I didn't want to risk it.
It was chilly, but the smell of barbecue kept us distracted. We stood behind two men wearing leather jackets and babies in papooses. A small child behind us was getting enthusiastically licked by two patient dogs. I love the line for people watching here almost as much as I love the barbecue. Everyone is always smiling with anticipation, and you get a real motley crew. We were once invited to a house in the Virgin Islands by a complete stranger while waiting in the line – you never know who you are going to meet.
When we got to the front, Devon got a few hot dogs, and I will have you know that I managed to score the very last serving of barbecue beef brisket. That's right, the crispy, bottom of the pot, the "Sorry, that's all folks!" serving, the ultimate, pinnacle of meat. A moment later and we would have been out of luck, and I would have likely been sobbing on the sidewalk.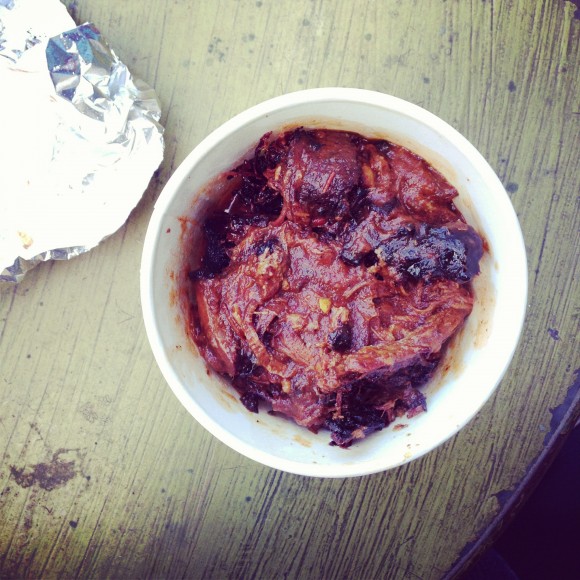 For a single split second I felt bad for the folks standing in line behind me. Yes, just one tiny fraction of a second. And then I sat there, selfishly and un-apologetically, eating it slowly, savoring every last bite of the falling apart tender, profoundly meaty, infused with the memories of the season serving of barbecue brisket. I assure you, it was the best barbecue of the summer.
Plus, I got to spend the afternoon with this guy. I lent him my favorite cable knit, and he looked particularly handsome in it. I might have to just let him keep it.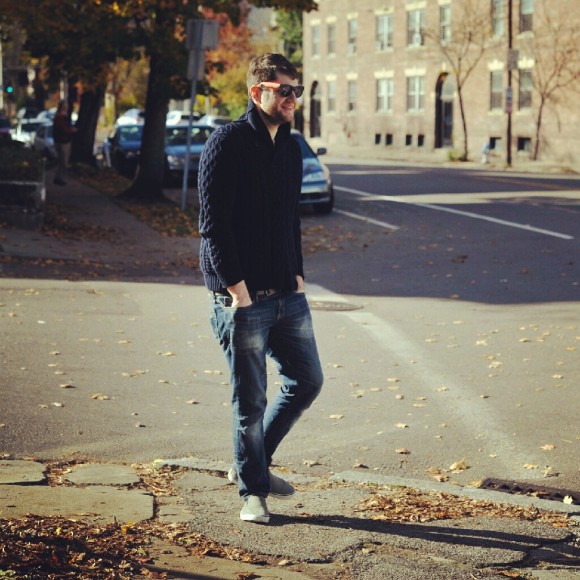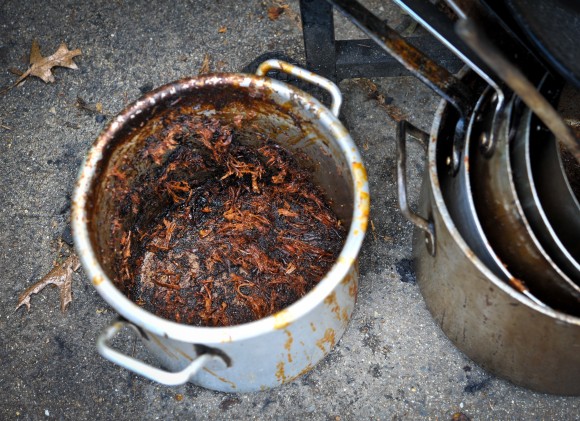 So long, barbecue, we'll be anxiously waiting your return in Spring.