Tomorrow is a no good, very bad day: my absolute favorite morning ritual is coming to an end. Sportello, my "third space", is no longer going to serve coffee and breakfast. They are ceasing morning operations, and  frankly, I don't know what to do with myself. I've been going to Sportello several days a week for more than a year, and I'm just not ready for this break up.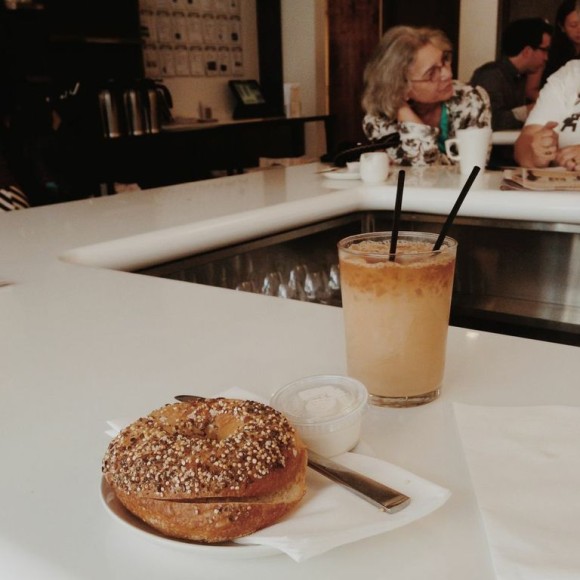 This past week I've been going through many stages of grief. First there was surprise – I assumed the renovations were just a tidy up – a refresh. And then horror. Then anger. Then self-blame. Now a little bit of self pity. But mostly, I have no idea what I'm going to do with my mornings. Do I bring my coffee to work? Find a new morning space? After tomorrow I have no idea where I'm going to find the calm white counter, barstool with my back to the window, facing the door so I could see people come in. No morning conversations to eavesdrop. And I had such a thing going – I was a regular. You don't just become a regular – you have to earn it. Build it up slowly over time. It's a special, warm, fuzzy feeling being a regular.
I'm going to miss the Friday bagels, with the perfect ratio of seeds and salt. Toasted, just lightly – really just warmed. I'm going to miss the Fazenda roast, that perfect coffee needing no cream or sugar. And ice coffee with two straws.
I'm going to miss the ethereal, buttery maple biscuit. I remember my first biscuit – it was on on a Friday, before I realized that I could reserve a bagel, on a busy morning when they had run out. I picked it up reluctantly – despite my love of bagels, I don't really eat very much of these flour-laden things. And so that biscuit. I took it out the bag as I walked over the bridge, and I had to stop walking because I was having a biscuit epiphany and literally could not keep on going. This was one of the best things I had ever put in my mouth. I may in fact miss this biscuit more than any thing else.
I'm going to miss the hard boiled eggs (three) that I'd pick up for breakfast, and eat slowly throughout the morning.
I'm going to miss turning down the Thursday donuts. And the doughssant craze. And the cinnamon buns (which I never actually ended up trying!).
I'm going to miss Joanne (another regular). She's the artist. She even painted one of the cows!
I'm going to miss the coffee refills.
I'm going to miss the regulars from the office across the street who'd put up a sign in the window announcing how many bagels they'd like to reserve on Friday.
I'm going to miss that guy with the really impressive Lincoln beard. Yeah, seriously great facial hair.
I'm going to miss those mini quiches that they stopped making earlier in the year. I already missed them for months, and was hoping that they'd return soon.
I'm going to miss the drinks that I rarely got – those stupendous ones with things like ganache in them. I didn't even know you could put ganache in coffee.
I'm going to miss the croissant yesterday which I ate because there were no maple biscuits left and I thought that I might as well try it given that I'm not going to ever get to eat it again. Dear lord was it a delicious croissant.
I'm going to miss Kaylee, Megan, and Amanda – who saw me most of the time before my morning caffeine (yikes!) and made me feel at home.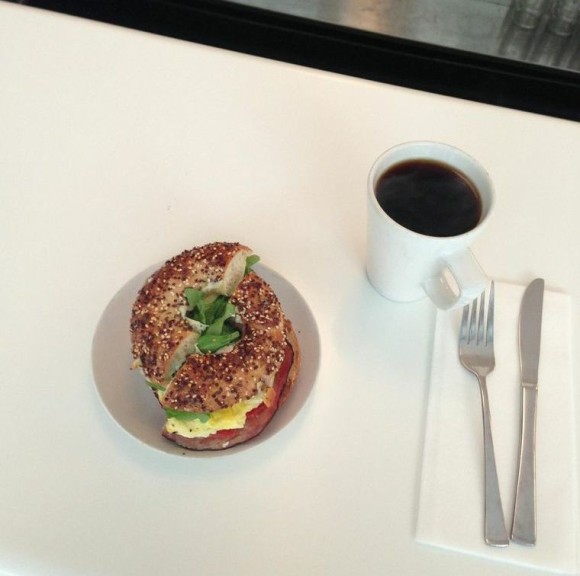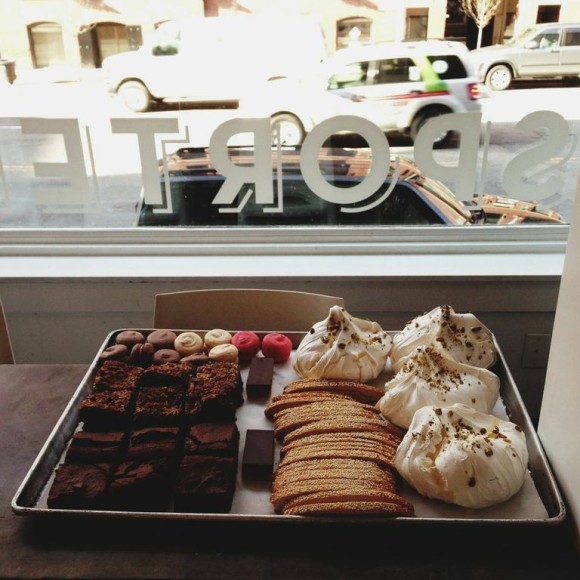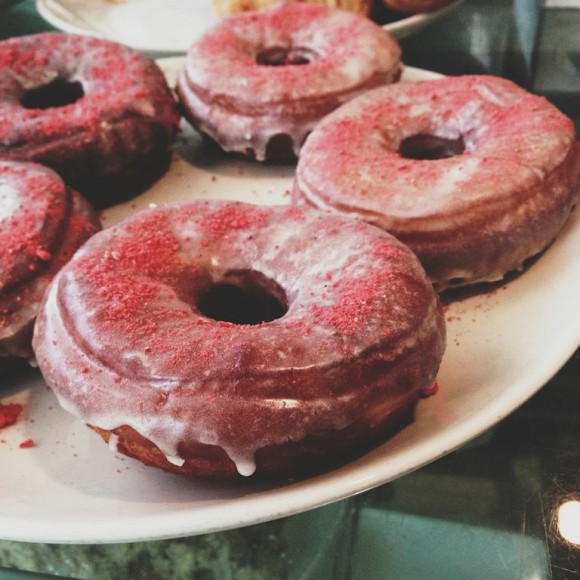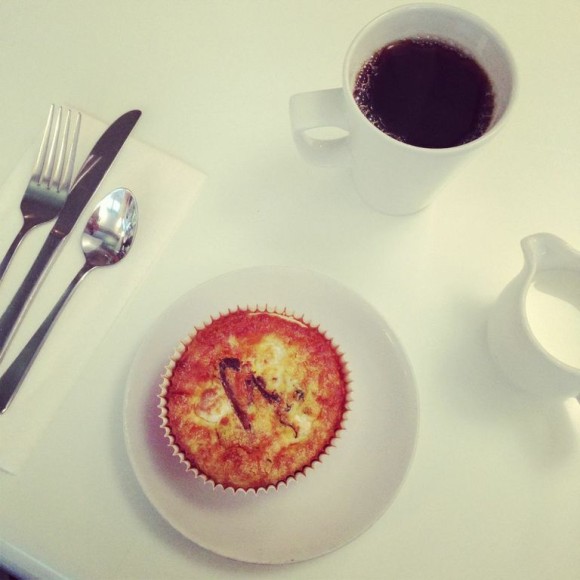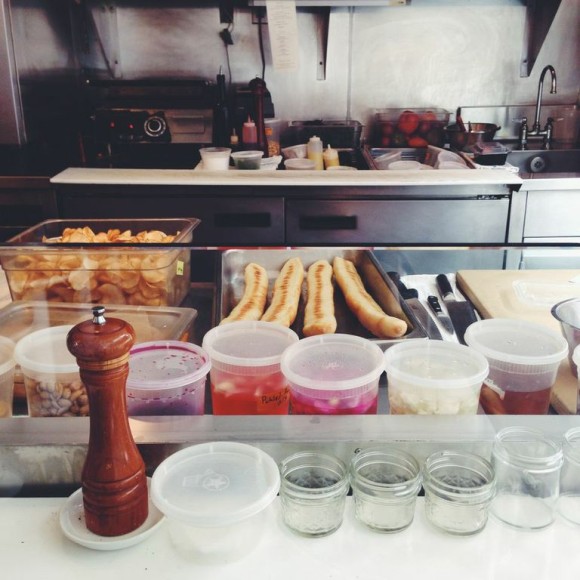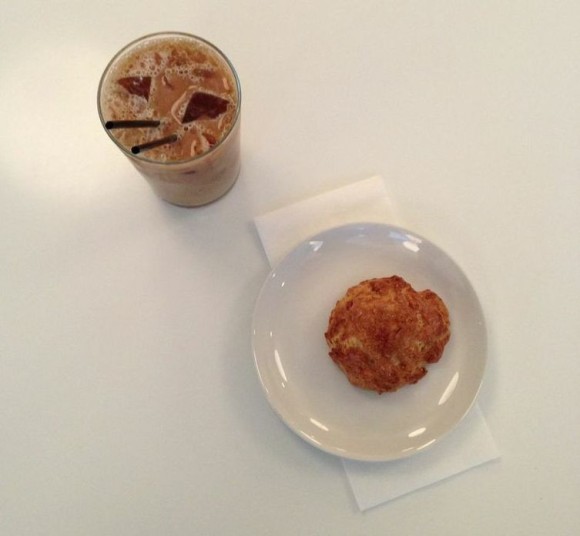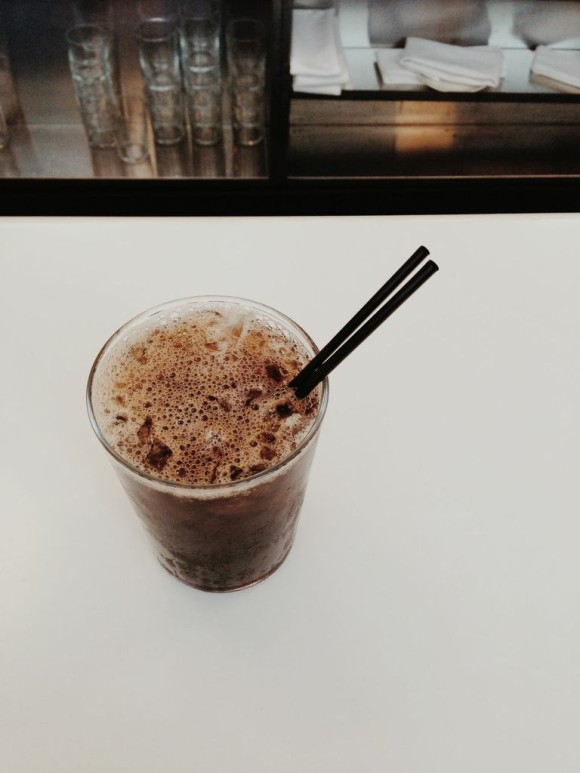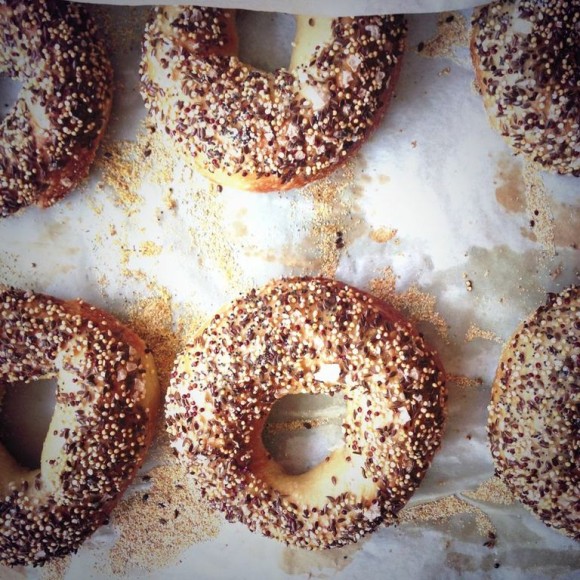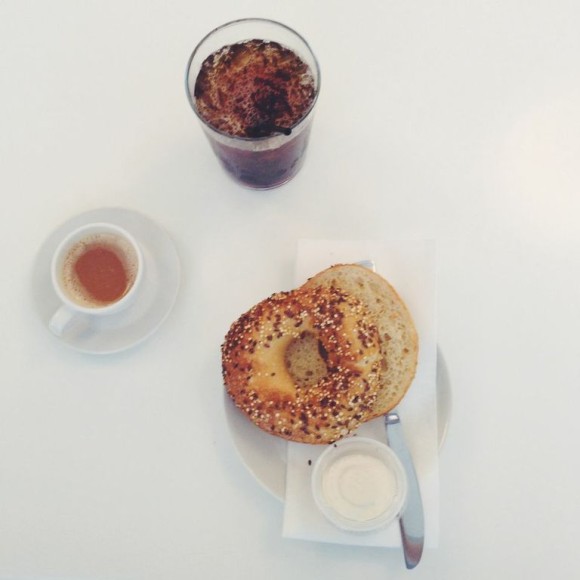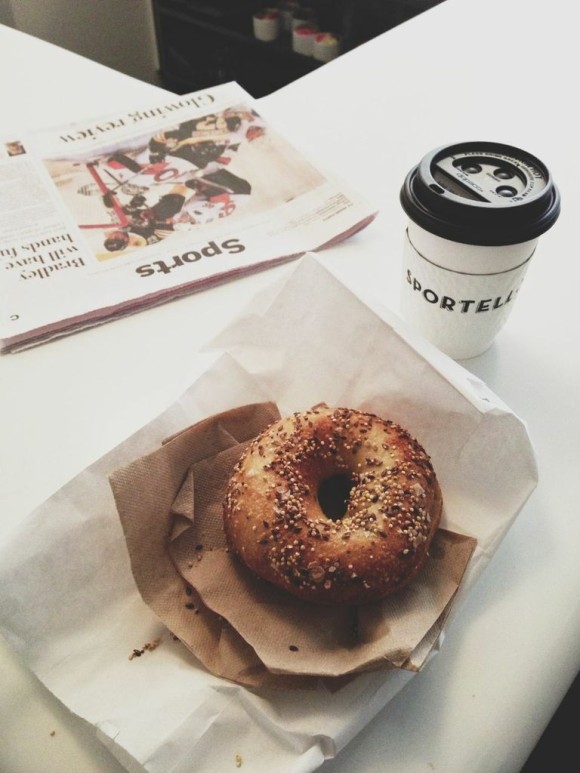 Goodbye Sportello mornings, you will be missed.