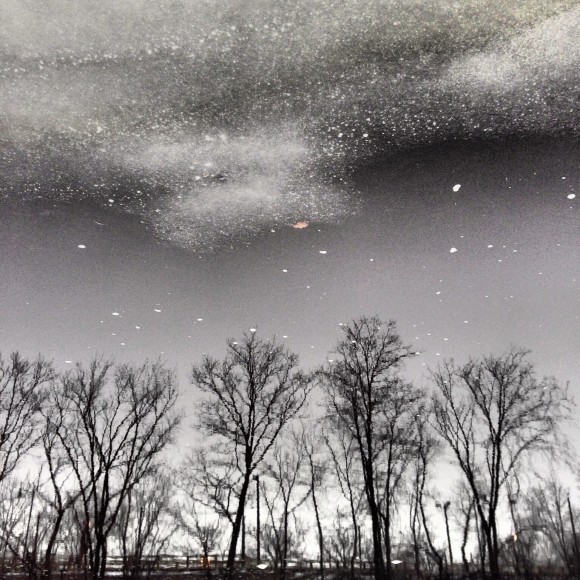 In the past few weeks, my writing practice has seen several false starts. I'll get motivated to sit down and craft something delightful, and then I'll stare blankly at my screen. My mind has been so overloaded this month that I've been having trouble tuning things out and focusing. This can be infuriating. I have, however, been enjoying the medium of photography, committing myself to share at least one photo a day, usually here on instagram,  out of the dozens that I snap on my walks. This is my favorite shot this week– it's a bit of trickery. I took the photo of trees reflecting on the water of the semi-frozen Charles River, and flipped it upside down. I love how the flecks of ice look like stars.
I'd like to assure you that despite my lack of creative output, I've been eating well this month. Mostly. Of course there have been a few trips to Anna's for Mexican, a couple of sushi orders, and my favorite yesterday: burgers and shakes at the Met Bar. But, I've spent a good amount of time at home making worthwhile meals. Here are a few of them.
One cold afternoon, I played around with Mark Bittman's recipe for Crispy Pork Bits with Jerk Seasoning from How to Cook Everything, which slow cooks pork pieces in the oven seasoned with lots of allspice, nutmeg, coriander and lime, and makes the house smell celebratory. I tossed in a few handfuls of green beans in the last half hour of roasting.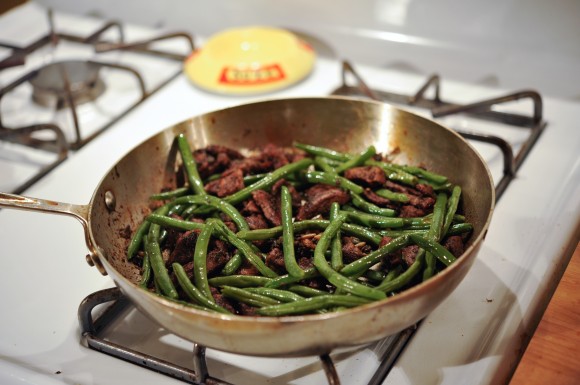 And then there was this chicken dish, which I'll call tomato braised curry chicken. It's the ultimate cheater meal – I'll season chicken thighs with curry powder and salt, and sear them for a few minutes in a little bit of coconut oil. When cooked through, I'll pour over a jar of Rao's marinara, bring to a boil, turn down to a simmer, cover, and let cook for about half an hour so that the chicken-y juices infuse the sauce. You can serve it over rice, or spaghetti squash, or eat it just plain in a bowl, like I do.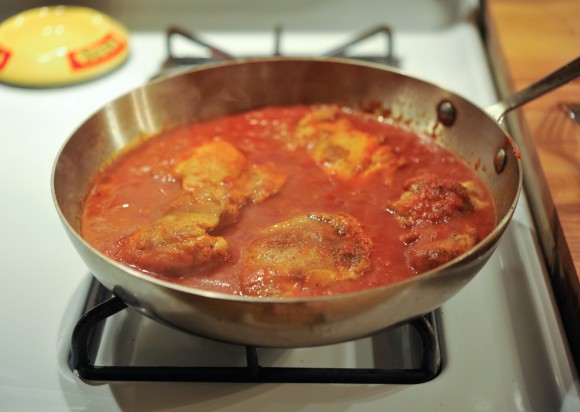 One night we had my childhood favorite, franks and beans, and big salads. I used to use Pearl hot dogs and the sickly sweet Campbell's with the little pieces of salt pork like my grandfather liked, but these days I tend to use Applegate Organic hotdogs that I pick up at Trader Joes, and some sort of hippy brand of beans when I'm not making my own with Rancho Gordo's.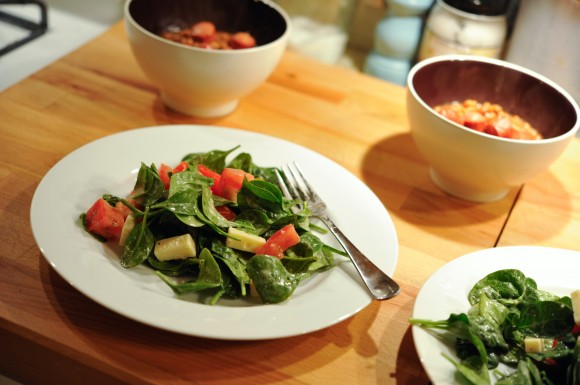 There was this delightful winter lunch – a perfect steak from the butcher shop, which came in my Meat Club subscription, otherwise I'd likely never leave with something so fancy! I seasoned it with salt, pepper, and cumin, and served it with a little Moroccan carrot salad, with a cumin and preserved lemon vinaigrette, and a little handful of cured olives.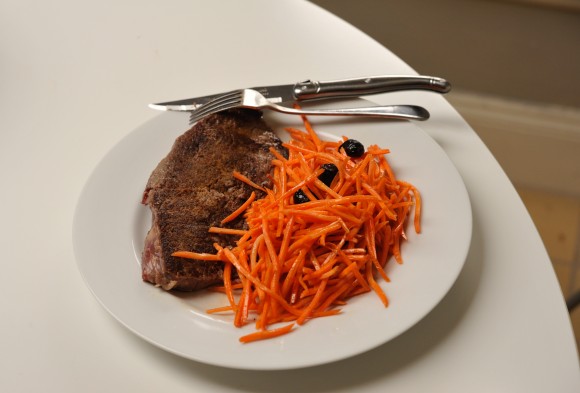 Another perfect lunch came in the form of a second childhood favorite: liver and peas. I cooked the (goat's liver!) with a little bit of bacon, tossed in some frozen peas, and then doused it all with a good squeezing of lemon.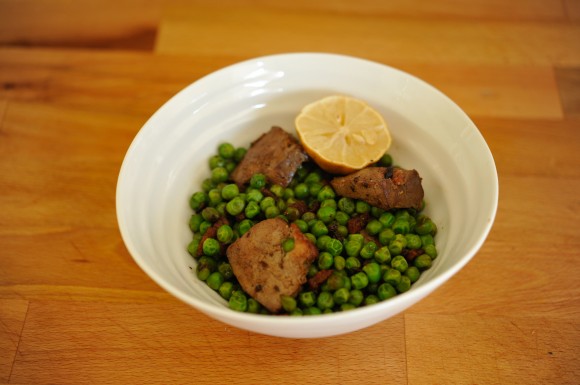 A quick dinner came together one night in the form of garlicky pork tenderloin, roasted green beans, and a dollop of guacamole. I like it when my meals have not one, but two shades of green. I usually parcook the green beans and then let them finish in the roasting pan with the pork.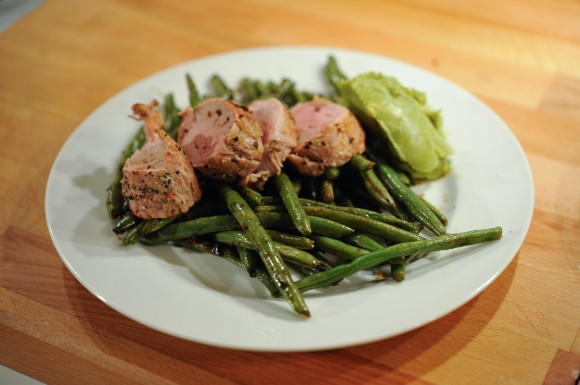 Finally, one of my favorite meals, which we ate twice: roasted chicken thighs with potatoes, tomatoes, lemon and thyme. I love making variations on this, a fairly typically Turkish or Greek meal. I'll season the chicken thighs with salt, pepper, and thyme, and then sear them skin side down in some melted butter. Then flip them over, and nestle them on top of a few par-cooked potatoes (in the microwave is just fine) and raw tomatoes cut into wedges. Into the oven for about an hour at 375, and the skin comes out crispy. You can also roast a few lemon wedges in there, and then squeeze out the juice onto your chicken.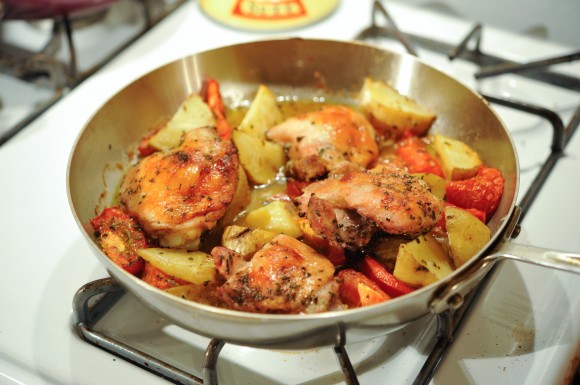 And now for some wonderful news: when I returned home from a long walk this afternoon, I found a box from Le Creuset on my doorstep! My beloved 7.25 quart Dijon Dutch Oven, which had died of some fluke chipping, had been replaced! They even sent me the same color! Expect to see a good amount of braising and roasting in the coming weeks from my kitchen.