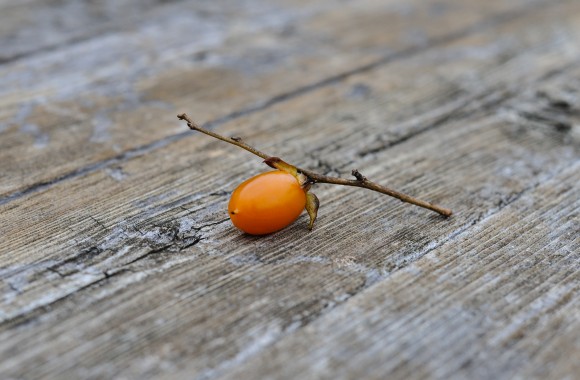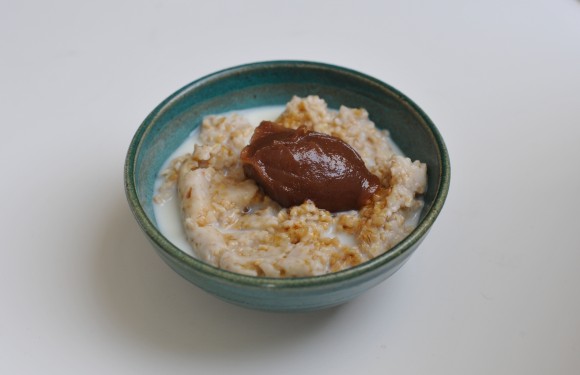 On Sunday, we went on a quick excursion to Perkins School for the Blind. The small, beautiful campus is located in Watertown, Massachusetts, right behind an aging mall, and near the banks of the Charles river. The school, founded in the early 1800's, is where Helen Keller was educated, and for generations has provided truly excellent education for blind students, as well as those with not just blindness but significant disabilities. It's quite a special place. 
The current campus was built at the turn of the 20th century, and although has expanded, still maintains much of it's old New England charm. Grand brick buildings are surrounded by stately trees, a pond, and paths you can wander down – it's a lovely place to visit. I had heard through the grapevine of Instagram, that a tree on the southwest side of the lake was full of little persimmons that were ripe and ready to go, and that the birds and squirrels were feasting – if I wanted to partake, I should come quick with a basket and a hockey stick. I didn't even realize that persimmons grew at this latitude – so I went with a bag, and a tall man to shake the trees, just to see what little bounty we could harvest.
By the time we arrived, the tree was nearly decimated – there was no fruit left on the ground, and I managed to come away with just a small handful of these little orange orbs that were ready enough to gently shake off the tree. Some of them seemed ripe enough to try, and I popped a few, before getting a dud of a third one – still far too astringent, which is to say, not bitter or sour, but containing so much tannin that your mouth immediately dries up, and the sensation is not particularly pleasant.
I was hoping to have enough to make a little jam, to top some steel cut oats that I had made in the morning. Instead, I opted for milk and a dollop of chestnut paste, and the handful of fruit will go in a bowl to sit, perhaps until I'm foolish enough to try another one.