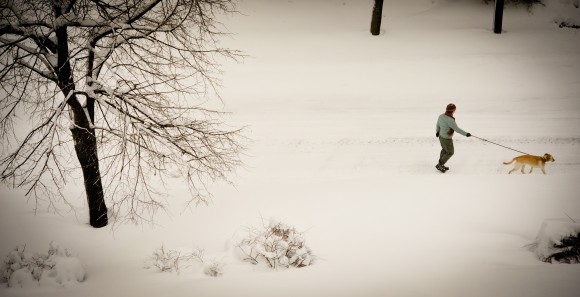 So there was a snow storm three weeks ago. Nemo – I'm sure you heard of it. It was officially named by the Weather Channel, much to the chagrin of the National Weather Service. But three weeks ago – that's about the last time I sat down at my computer to relax. (These are some of the photos I took of the storm!)
The week of Nemo I joined the team at RunKeeper – as a project manager leading globalization efforts! Beyond the job itself – which is absolutely thrilling – I'm most excited about working with a team of people who are kind, silly, and have a lot of fun together. I knew I would be in good company when in my exhaustive interviews I met cookbook lovers, people excited about home sausage making, home brewers, and another whose wife runs a small CSA/recipe club.
This week confirmed it, when our Hackathon had us working on crazy projects, and suddenly I found myself recording audio on ProTools (something I'd never done before), and dressing up as a "real runner" in order to properly make a fool of myself infront of my new coworkers. It paid off – our team won prizes in the "Audio" and "Best Demo" categories, and I personally won a Nerf gun.
The transition has been a little bit jarring – all of a sudden I've been thrust back into a daily grind, and it has been a challenge feeding us healthy meals, without resorting to more takeout.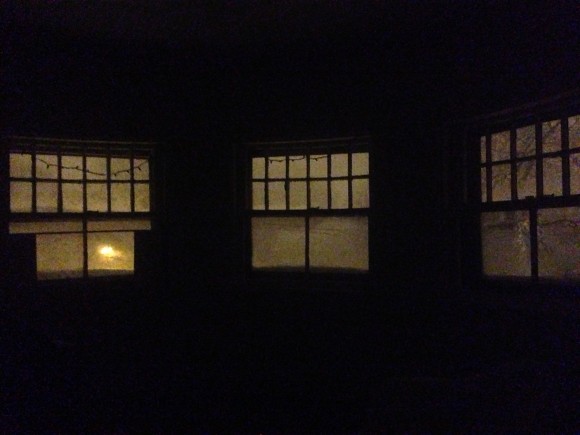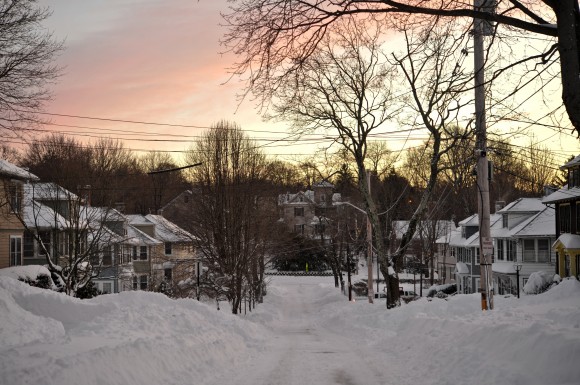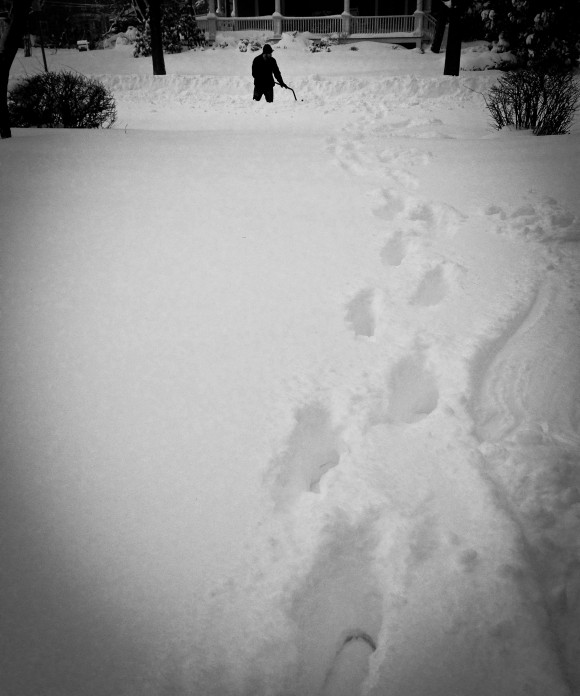 Thankfully, not every night has been a wash. Here are a few of my favorites – easy meals that I put together quickly while I set about getting other things done.
Roasted sausages + Brussels Sprouts: the sausages are garlic thyme from M.F. Dulock (part of my Meat Club subscription). I usually keep extras in the freezer to defrost and cook when I really can't bother to do any other work. They went into the skillet with a few cups of brussels sprouts doused with some olive oil, salt, and pepper at 350F, and after about 20 or 25 minutes I flipped over the sausages, agitated the brussels sprouts, and roasted for another 25 minutes, until the sprouts were soft and a little bit crispy.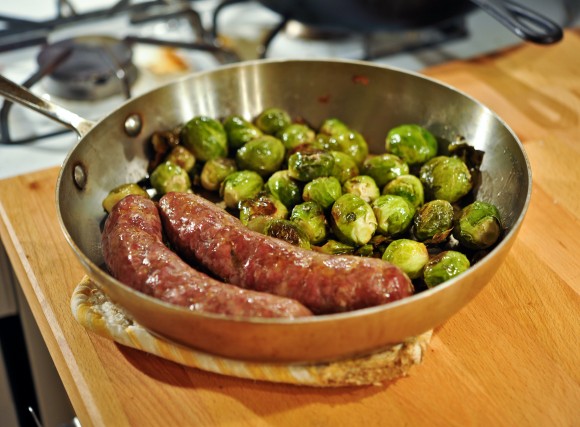 Steak Salad: I don't usually cook steaks for dinner, because they are expensive, and I'm happier with good quality ground meat or cheaper stewing or braising cuts for my meal. But sometimes, they show up in Meat Club, so I'm "forced" to eat them. Having not eaten enough vegetables, I opted for steak salad.
I seasoned the steak with salt and pepper, and seared it in a little bit of butter in the skillet. This was a thin steak, so it cooked in about 3 minutes on each side.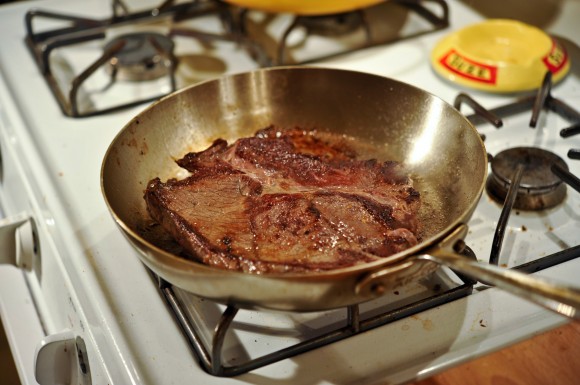 I let the steak rest as I heated up some leftover roasted baby potatoes, made a quick sharp mustardy dressing, and tossed it with some butter lettuce.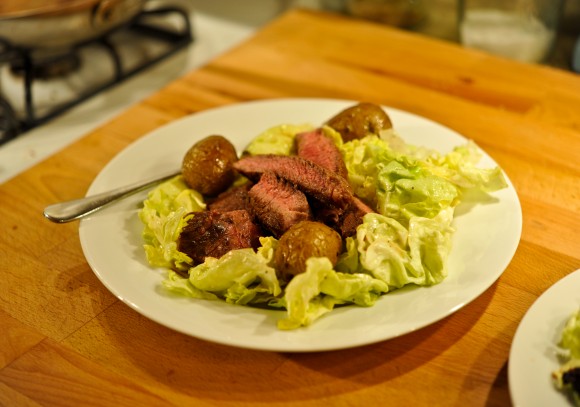 And then there was sausage night two (do you see a theme here?) This was a spicy Italian sausage, freshly made at the butcher, which I served with some mashed purple potato, and a spinach salad.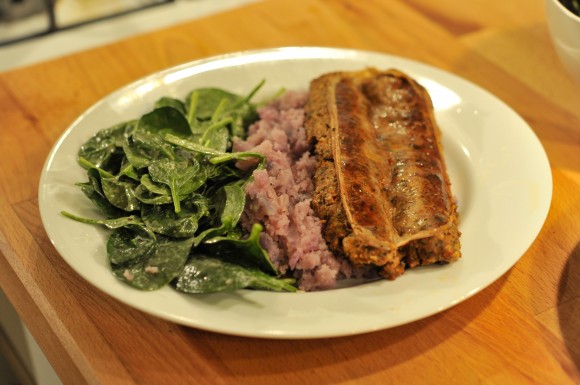 And finally, quick garlic chicken thighs, with more of those leftover roasted baby potatoes (another theme!), tossed with some steamed green beans, and a lemon-anchovy vinaigrette. The chicken is simply coated with salt, pepper, and garlic powder – yep, garlic powder. It forms a crispy crust that you can't get from the fresh allium – and cooked on the stovetop in a little bit of coconut oil, about 7 minutes on each side, until cooked through.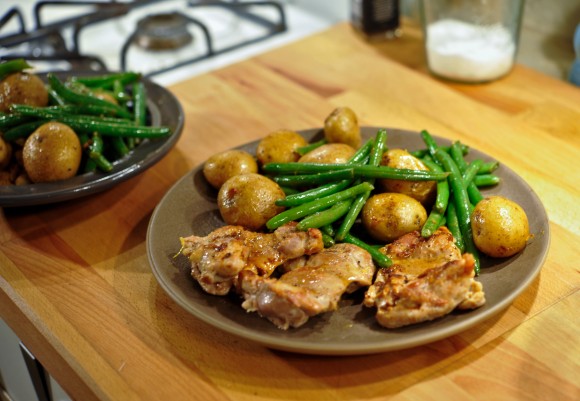 This week, there were a few too  many meals out… erm… most of them, but I'm looking forward to getting back into the swing of things!