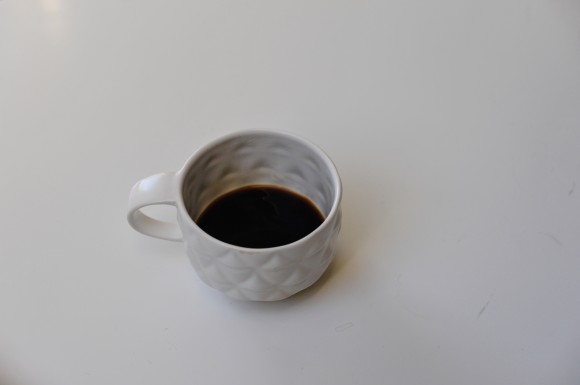 See that? That's my one cup of coffee that I committed to yesterday. I nursed that cup for four hours, microwaved it three times, and resisted brewing a second one. For the rest of the day I drank hot water steeped with a nob of ginger. I keep a root on my counter which I snap off piece by piece into tea. I always try to find the ones at the market that have the most little nobs for this purpose – it's like popping bubble wrap, but you get a whiff of spicy goodness at every snap! Sometimes I stir a spoonful of honey into my ginger water, but usually I just drink it straight-up.
On Wednesdays I work from home, it's the day I have set for several morning calls, and I plan to tackle projects that require critical thinking with limited distraction. It's wonderful for so many reasons – I find myself more productive than normal, it breaks up the week, and I find the quiet to be restorative. And I don't have to wear pants.
I've been feeling a little bit under the weather this week, so I decided to feed myself comforting foods, take it easy, and hopefully ward off anything germy that could be brewing. Normally I head to the gym on Wednesday, but by mid afternoon I was exhausted, so I took a well-needed rest day.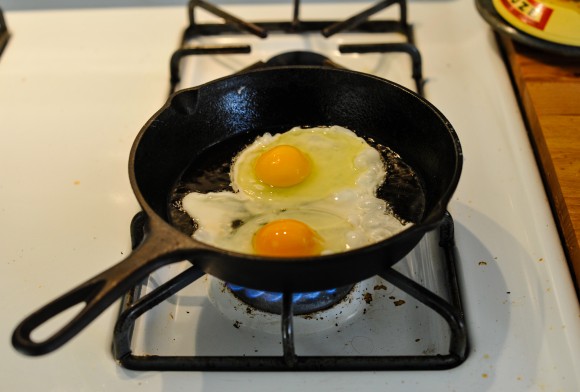 Lunch was a pair of eggs fried in coconut oil, and topped with Trader Joe's frozen vegetable curry. (This is one of my favorite items at Trader Joe's – and generally, they do quite a good job on these frozen south asian meals. The ingredients are minimal, and the flavors well developed. I could rotate between this one, the Lamb Vindaloo, and the Butter Chicken for days.)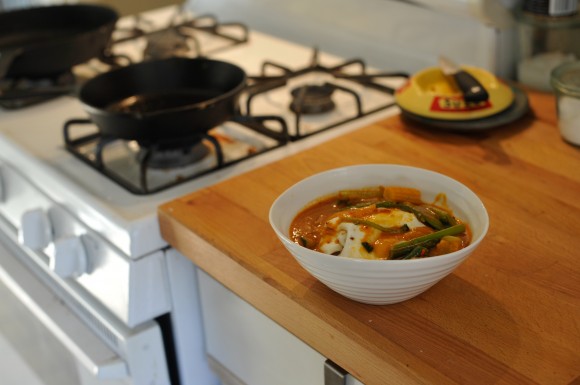 For dinner, I was craving something warm and filling. Last week, while trying out a few recipes from my newly acquired cookbook – Melt: The Art of Macaroni and Cheese (by the lovely Stephanie and Garrett!), I loved the tomato soup in the book so much that I had to make a second batch. So tonight I decided to make meatballs – with ground beef from the butcher, salt, pepper, cinnamon and garlic powder, and simmer them for an hour in the tomato soup. I tossed in a large handful of orzo pasta, and let it bubble gently until cooked through.
Devon walked in the door right when dinner was ready, and we both loved this meal.