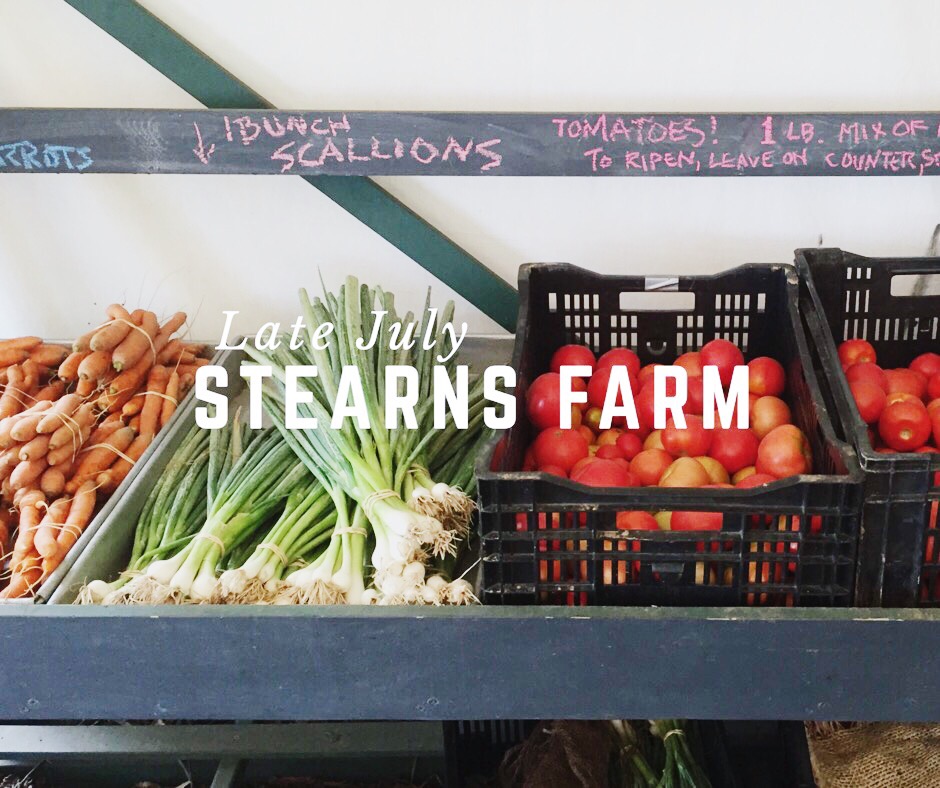 Picking up my farm share is hands down one of my favorite parts of my summer. I came back from a long weekend in Colorado mid week, and had moved my farm share pickup from Tuesday to Friday. I used to be a Friday sharer, and truthfully I think I miss it. I was super excited to get back to the farm this week.
The past few weeks I've been feeling extra organized, and it's felt really great. Normally, coming back from a trip I can feel uninspired and unwilling to get back to real life, but my Coloradan host was just as much of an organizer as I am, and I felt particularly on top of getting back into my routine when I returned.
The rain broke in the late afternoon for a nice time in the fields on Friday. There was only a handful of pick your own this week, but I always enjoy hanging around the stand chatting with other sharers and the farm staff. Everyone was getting excited about spiralized vegetables and peanut sauce, fermentation, and travels to Colorado. If you don't have a spiralizer yet, I recommend the Paderno or the Inspiralizer! Game changer!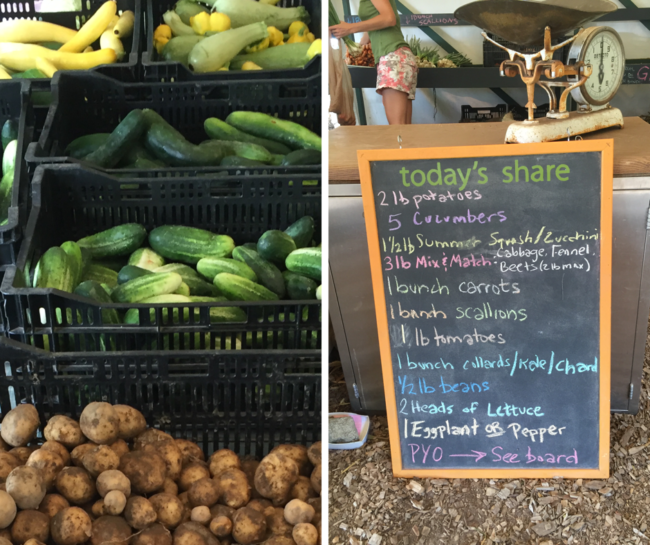 On the Stand: potatoes (2 lbs.), cucumbers (5), summer squash and zucchini (1.5 lbs.), 3 pounds mix and match fennel, cabbage, and beets. I have a glut of beets so I took mostly fennel and a head of cabbage. 1 bunch carrots, 1 bunch scallions. 1 lb. tomatoes. 1 bunch choice of collards/kale/chard – went for the kale. 1/2 lb. beans. 2 heads of lettuce. 1 eggplant or pepper – went for the pepper. (Bonus: a half dozen eggs from one of the sharer's chickens; and the full amount of garlic harvest – maybe 10 or 12 stalks).
PYO: blueberries (1 pint), flowers (25 blooms), herbs – I took an abundance of parsley, thai basil, and mint.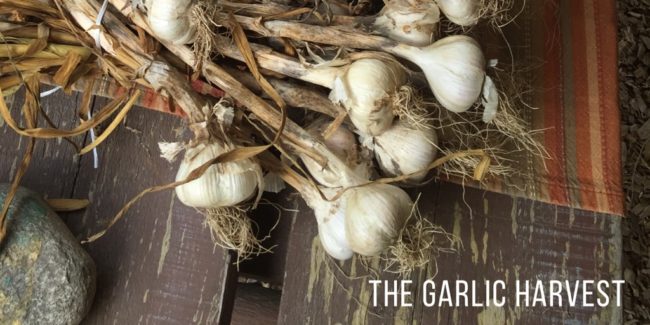 :: The Weekly Meal Plan: Week of August 1st, 2016 ::
This week's prep: here's what I'll be making with my produce and some of the meat share. Most of the produce will be for my lunches. I still have a cucumber, the zucchini, cabbage, herbs, and beets from last share to use up. Oh and a few of the snap peas for snacks.
– hard boil eggs and pre-peel some of them
– a batch of Turkish zucchini with fresh tomatoes
– chop kale and lettuce for lunch salads
– prep snacks: sugar snaps, baba gannoush
– roasted chicken for lunches
As for our meals this week:
Monday: chicken italian sausage with potato and fennel salad
Tuesday: cod with rice and Turkish zucchini
Wednesday: Indian spiced lamb with coriander and cumin carrot and cucumbers
Thursday: miso salmon with rice, pickled cucumbers and carrots
Friday: kapuska (Turkish meat, cabbage, and rice)
Saturday: out?
Sunday: shakshuka