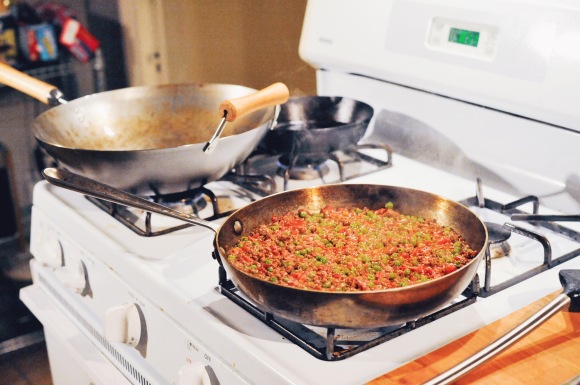 I cooked tonight! I know, I know, I cook most nights. But I've been revisiting some of my favorite pantry and freezer meals for the past few days, and this one made me proud of myself – long on flavor, short on effort. My friend AA is moving back to Colorado, and thus I managed to inherit a large haul of freezer and pantry items. Bittersweet, but getting the spoils of a sad situation is enough to perk me up a little bit. Plus, these friends are food lovers, so we're talking homemade frozen Momofuku buns, honeymead, a black truffle, a full jar of maple syrup…
Before we get to dinner, here are a few of the things I ate today. In the morning, I made myself an aeropress of a wonderful coffee – espresso from Karma Roasters. It was a splurge at Whole Foods, and I don't regret it one bit. It's a stellar coffee.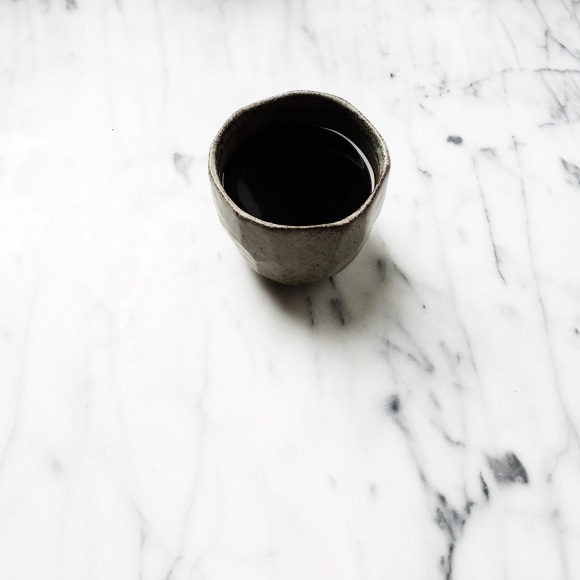 For lunch, I cracked open some of the home made liverwurst from my Walden Local Meat share. I'm always looking to add a little offal to my diet – it's highly nutrient dense, and delicious! Given that I prefer my food as would best be presented to a five year old, I opted for little cucumber boats.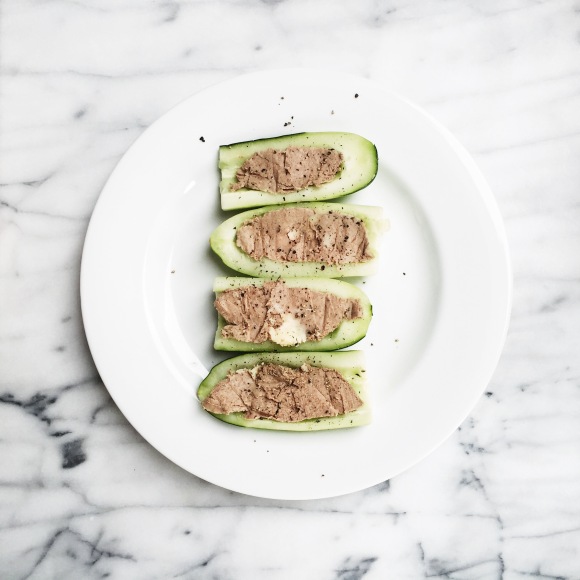 In the afternoon I was hungry, so I roasted a delicata squash from Volante Farms. Delicata are by far my favorite of the fall squashes! They are super sweet, and I personally have no problem eating the skin.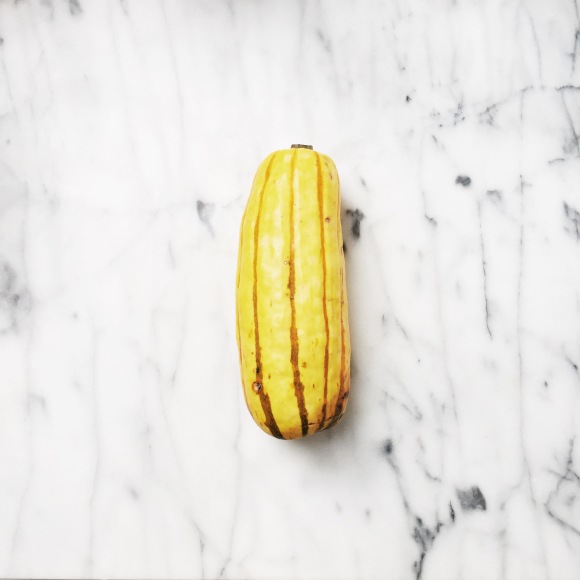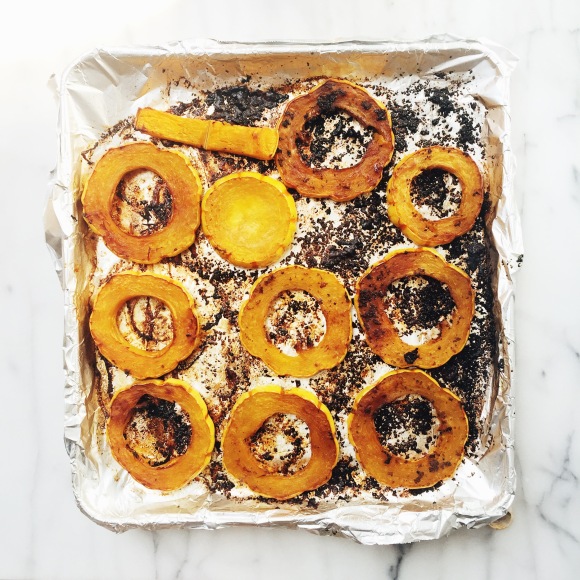 In the late afternoon, I headed to the gym for Olympic Lifting class. It was the previously mentioned AA's very last Wednesday Oly class before she moves away, and I didn't want to miss it. Plus I've been out of the gym for so long with marathon training, that I was itching to get my hands on a barbell and lift something heavy! I hopped on the rower to warm up, and we ended up having a lot of fun in class – practicing clean complexes and working to some max heavy cleans. I was pretty sure that I was going to have to drop some serious weight from my usual bar, but things actually didn't go so badly, all things considered. I worked up and got in multiple lifts at 95, but couldn't for the life of me break the mental hurdle to get past 100. The worst part is that my lack of being able to make this lift is 100% in my head. I can lift the bar easily. I can high pull and just hold it there. I can't for the life of me drop under the bar. Despite my frustration, I left thrilled to have gotten sweaty, and it felt so good to be back in the gym.
At home, I set to work cleaning my kitchen, as it was needing a little love. I cleaned and seasoned a cast iron, and the wok (see the top picture) that I inherited, which was looking a little rusty. Dinner needed to be something easy, and I always love some basic Indian spices in my cabinet for making something warm and comforting. I opted to do a really simple kheema – ground beef and peas – which requires little more attention than browning the beef, stirring in the rest of the ingredients, and letting things simmer.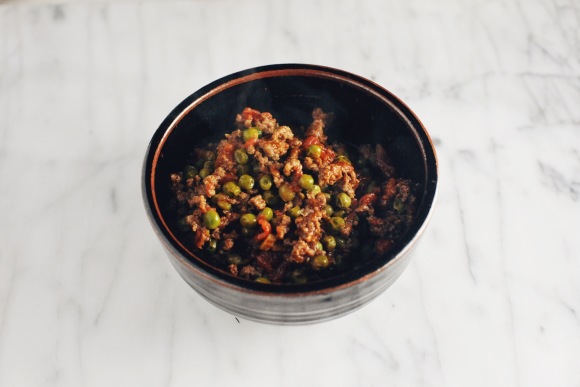 Simplest Kheema (Ground Beef with Peas)
1 pound ground beef (highest quality you can get)
1 tablespoon fat (olive oil, ghee, or coconut oil)
salt and pepper
2 tablespoons curry powder (I used Trader Joe's Curry Powder)
a knob of ginger, minced
1 15 oz.can diced tomatoes, and their juice
pinch of sugar (optional, but helps reduce acidity of tomatoes)
1 cup frozen peas
1 cup low sodium chicken stock (homemade, preferable)
In a large skillet, heat the fat, and brown the ground beef with a big pinch of salt and pepper. When beef is almost browned, add the curry powder, and ginger, and cook for two minutes. Pour on can of diced tomatoes, peas, chicken stock, and stir. Bring to a simmer, and cook, partially covered (leaving an inch or two for steam to escape), for 10 minutes. Top with a spoonful of yogurt if you'd like.