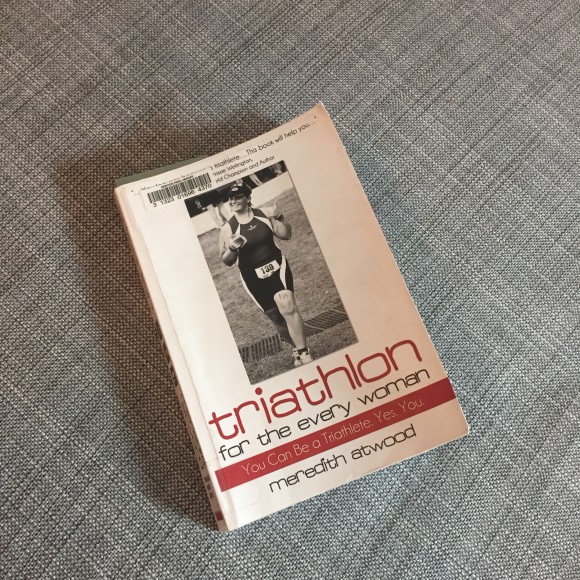 Tonight's reading – three quarters of the way through Triathlon for the Every Woman by (Swim Bike Mom) Meredith Atwood. She says it, and I'll say it – YOU can be a triathlete. Yes. You.
Two years I bought my first bike in over a decade and a half, and signed up for a triathlon on a whim. The race itself wasn't too pretty, but I spent the entire time smiling. I was hooked. Since then I've completed a few more sprints, taken a triathlon course at the YMCA, ran a whole lot of running races, and am gearing up for my first 70.3 this spring. Not only do I get to learn about one sport, but I get to learn new things about three, and consistently push myself to places I've not been before.
A few small (okay, sort of major things I need to work on this winter)
bike maintenance (I still can't adequately change a tire – even though I used to know how to do this)
new tires – I currently have knobby tires on my cross bike (Bianchi Volpe), which I plan on racing with because it's generally light enough – but 56 miles means that I really need to get a pair of smooth tires on her!
nutrition – 6-8 hours of physical activity requires smart fueling. I'd like to focus on real food sources as best that I can, but I know I'll likely need some liquid nutrition. More research (and recipe testing!) to come
clipless pedals – no excuses, I've just been lazy about this.
This list is only going to get longer as I start thinking more about it.