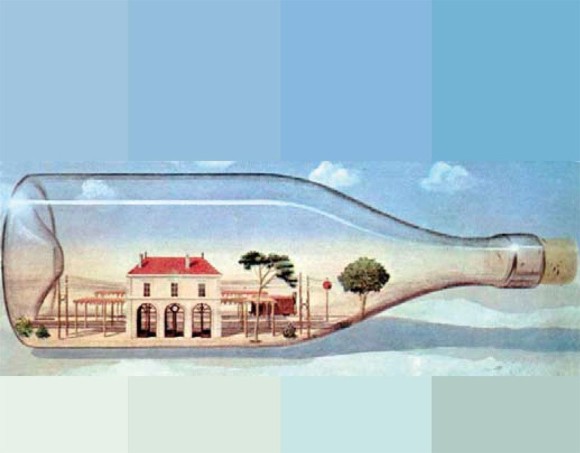 Image {via}
#8. If on a winter's night a traveler by Italo Calvino
Translated by William Weaver
Paperback, 260 pages
First published 1979
Read on Kindle
"Reading is going toward something that is about to be, and no one yet knows what it will be."
— Italo Calvino, If on a winter's night a traveler
I'm not sure that I can really describe Calvino's novel – a puzzle, a challenge for the reader, an essay on reading itself. Calvino made me think, and laugh, and smile through this entire book. This was a joy to read.
" How can you keep up with her, this woman who is always reading another book besides the one before her eyes, a book that does not yet exist, but which, since she wants it, cannot fail to exist?
— Italo Calvino, If on a winter's night a traveler
A large part of the novel deals with language, translation, and the evolution of text which I read with deep fascination. One part of my day job is leading globalization and making an experience that was devised and created for one language, feel fluid and just as relevant in ten different languages. It requires careful choices, flexibility, and ingenuity to get the feeling just so. On that note, I haven't read a work of translated fiction in a while, and I found William Weaver's translation to be impeccable. After finishing the novel, I read this interview with Weaver and Calvino published in the Paris Review. It's a great piece.
"Your house, being the place in which you read, can tell us the position books occupy in your life, if they are a defense you set up to keep the outside world at a distance, if they area dream into which you sink as if into a drug, or bridges you cast toward the outside, toward the world that interests you so much that you want to multiply and extend its dimensions through books."
― Italo Calvino, If on a winter's night a traveler
I'm sure I'll find myself re-reading this novel in the future, and I'll definitely be reading more of Calvino's writing. The man is prolific. Next on my list is Why Read the Classics, a series of essays, summarized recently by Maria Popova of Brainpickings here: 14 Definitions of What Makes a Classic.
Do pick up this book!