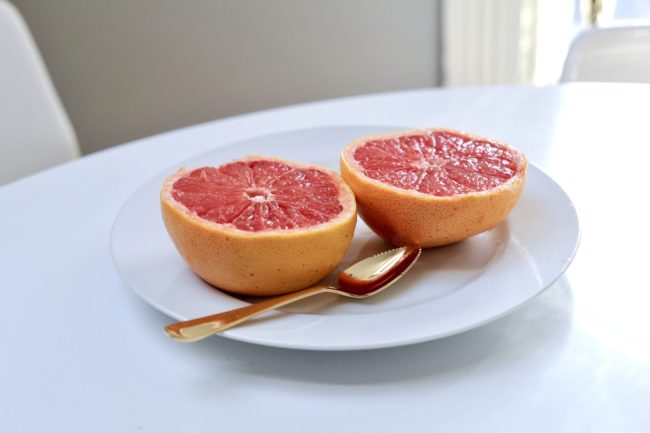 Ah, New England winter. The season of slipping on the ice, freezing through your boots, getting trapped in 12 feet of snow, and braving horrific public transportation. Oh and that feeling that becoming a complete shut-in is a good alternative to braving the bitter cold outdoors and the general societal grumpiness. It's no joke. At the onset of every winter here I feel like throwing up a big SOS flag and jetting to the nearest warm place to hibernate for the season.
But because I've committed myself to living here (at least until I figure out a better idea) I make it a habit to roundup ideas big and small to get me through the seasonal shift and help me actually enjoy myself through the holidays, new year, and the big freeze. I'm a strong advocate of self care (and teach an e-course on it) and am my best self when I actually plan and visualize ideas before being threatened by the winter blues.  Here's this year's list:
Food and Drinks to Ease the Chill
Weekly chilis, stews, and braises. Chili is a staple in my household – it's holds high on the family favorites list. Tori Ritchie's Braises and Stews, and Molly Stevens' All About Braising are two seasonal favorite cookbooks.
Winter citrus. While you can pick up citrus all year long in the supermarkets, it's my favorite time of year for it, and I make time to celebrate the season. A box of clementines or grapefruit overload take the edge off of the weather and always make me cheerful. I love Jamie Oliver's clementine curd, and Jennie's clementine, honey, and olive oil cake do the trick.
The Warm Boozy beverage. Mulled wine, hot nog, hot toddies, or my favorite: a shot of baileys in a mug of boiling water. On my to-cook list this month is my own homemade Irish Cream inspired by the brilliant Smitten Kitchen.
Revisiting Habits and Routines that Keep Me Healthy
Up the self-care routines; revisit old routines, habits, and streaks to see if there are ones that I've dropped that I'd like to go back on. Re-committing to a weekly number of sweaty workouts, upping the yoga classes, and planning out fun fitness activities help. I also try to make more time for meditation, embrace some "Woo", and surround myself with green plants. I made my own self care bingo printable to encourage myself to keep up with the small self-care activities that make a big impact.
Simplify where you can! Fall back on some simpler routines – for me that's shopping once a week instead of several, and re-committing to the "home court habits" that Darya Pino talks about in Foodist. Not just for nutrition but for overall health.
Take advantage of the new year's momentum. Just because the majority of people fail their seasonal resolutions, doesn't me that we all have to! Take advantage of the momentum and set some smart health and fitness goals for the year. Mine include training for a longer triathlon, consistent weight lifting and strength training, a faster 5k, and beating this year's gym trip record.
Winter Tips for House and Home
Hot hands winter warmers. I acquired an entire case of them (before someone pointed out that actually you can get reusable ones). On the plus side, these are great for grab and go, and stashing a few in my car.
Seasonal housekeeping – I like to do some basic seasonal house care tasks as a way to usher in the change in weather. I'm not Martha Stewart, so you won't see me going overboard with the winter homekeeping, but some basics are a great start. For me, this included doing some Marie Kondo wardrobe assessments, and taking on some household projects. This month it's making a good 72 hour emergency kit for our home.
Candle season. I pick up a bunch of plain candles (unscented preferably, as I prefer not to inhale chemical fragrance) at Ikea and Trader Joe's. I light a bunch of them in an area where they won't burn the house down. These are also a useful part of our emergency stash incase the power goes out in winter.
Need more ideas for self-care this winter?
Download my handy dandy Winter Self Care Bingo printable: