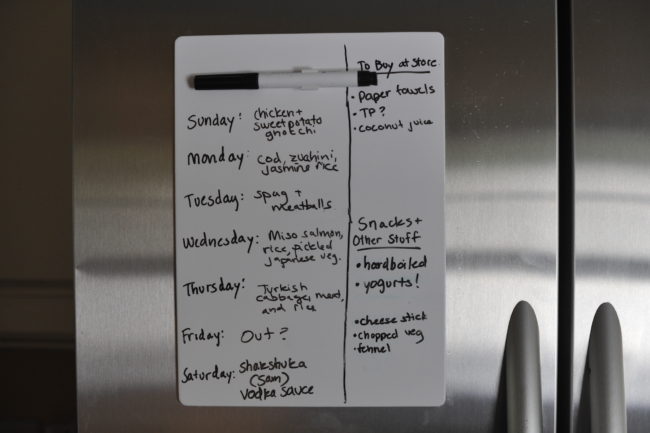 On a roll this week! Here's what's been shaking over here. It's been busy! Last weekend I went to a work-life balance workshop we put on for Boston Business Women. I'm on the leadership team of BBW – and going to our own programming is one of the best parts of the running the organization!
Even though I work one on one with women on self care, work-life balance, lifestyle, and productivity, on a regular basis, I'm consistently seeking out opportunities to do find time to do this important work for myself. One of the principles that I teach (and try to follow through with myself) is making the time to do the work. Workshops are a great way to have dedicated thinking time in an otherwise busy schedule.
When I came home, I was so inspired that I went a little crazy with the cleaning and organizing.
Among my productivity boost I managed to do the following – working towards some long standing nagging tasks on my house and home list:
– acquired a new whiteboard for my fridge
– completely cleaned out my car and trunk
– finally took old clothes that I had already set aside months ago to Goodwill
– made huge strides in my "box room"
– completely cleared our coffee table (it was over run with books)
– organized my tupperware and container collection
– put up a new bookshelf in my office
– unpacked ten boxes and bags of books from our stairwell
– passed on two AC units and two fans to those who could use the cool air
– cleaned my kitchen and prepped for my farm share and meat share
– tossed a bunch of old condiments
– took several kitchen appliances out of boxes and gave them proper homes
One of my written goals and intentions for the second half of 2016 is to spend dedicated time making my home a true sanctuary. Just by writing out this goal, I jumpstarted some real action! Just looking at this list thrills and relieves me.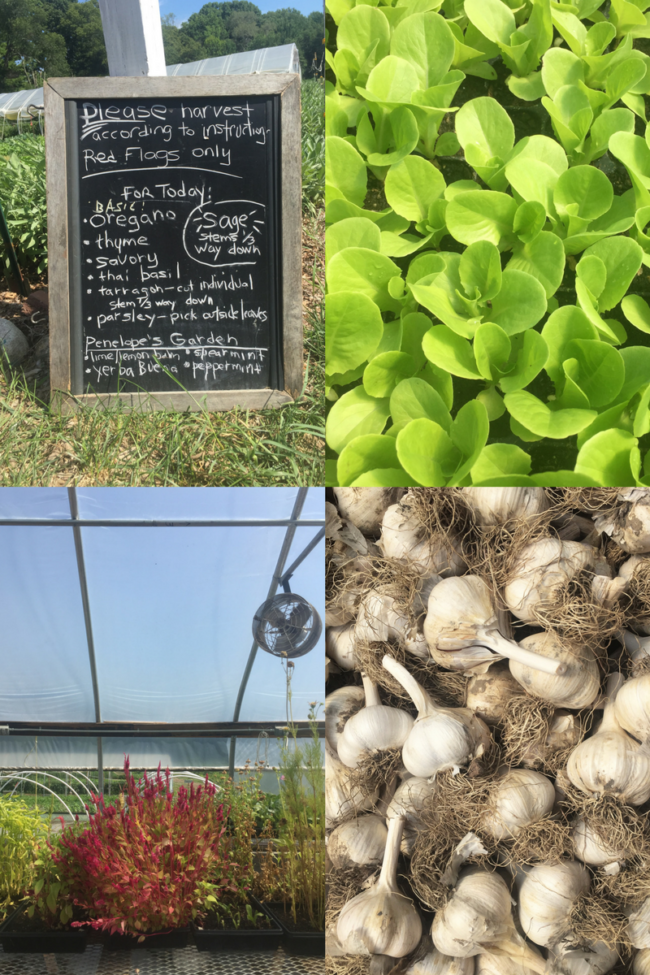 By the time I went to pick up my farm share on Tuesday, I was prepped and ready to fill my fridge with food. In our share this week (August 9th, 2016):
At the stand: 2 pounds of potatoes, one pound of carrots, one bunch of radishes, a pound of beans, 3 pounds of tomatoes, one pepper, a bunch of scallions, an eggplant, 1/3 pound of cherry tomatoes, a bunch of kale, collards, or chard (I went for kale), and 3/4 lb. salad greens.
Pick your own: 25 stems of flowers, and fresh herbs (I went for basil, parsley, and yerba buena).
This weekend my batch cooking was productive as well. I made:
– stuffed peppers and tomatoes with ground lamb and rice
– braised kale with bacon
– fennel salad with fresh herbs and fresh tomatoes
– mashed potatoes and cauliflower
– roasted a chicken from the meat share
– four salads with cucumbers, parsley and tomatoes for lunches
– boiled rice for multiple dinners
– pre-peeled hardboiled eggs
– tahini dressing (simply a few tablespoons of tahini, lemon juice, and water)
– mint yogurt dressing (which had to get tragically tossed because there was detergent in my blender bowl UGH.)
Just a few hours, and I got a full head start to good healthy food for a busy week.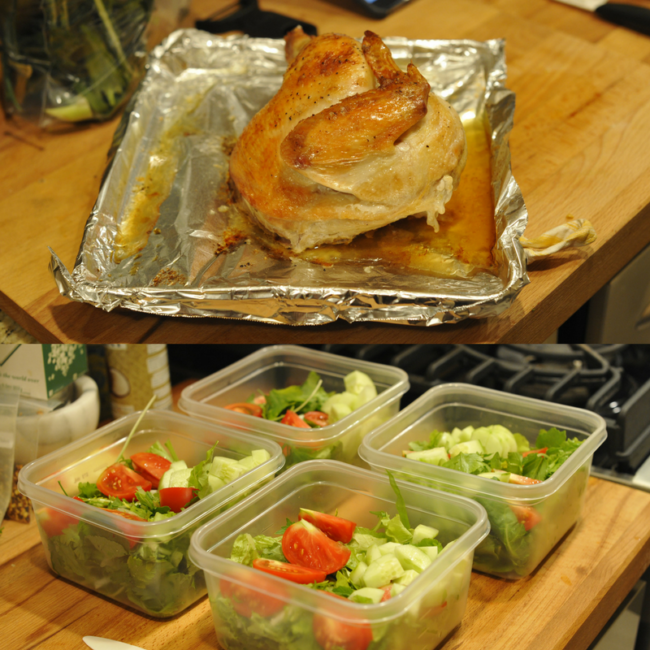 I typically take a few hours every Sunday or Saturday to work through my fridge and pantry and get food prepped. I'm contemplating launching a small meal prepping e-course – is this something you might be interested in?
If you are, shoot me an email at sam at thesecondlunch.com or leave a comment on this post and I'll keep you updated.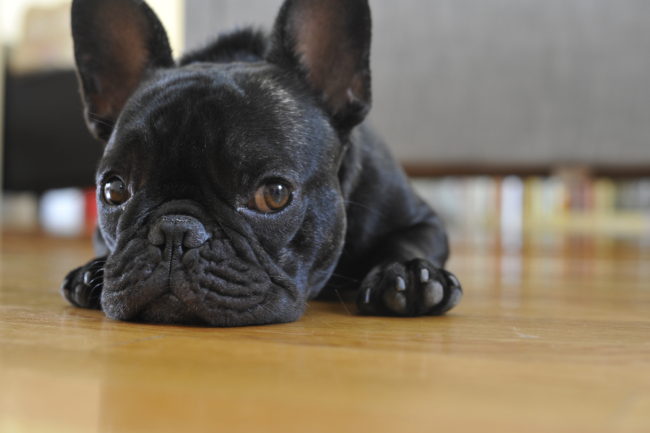 Puptron was trying to be patient, but he really prefers my attention be on him.
Just a quick note – I sent out my August newsletter today – I'll be doing a few re-sends for new subscribers in the next couple of days. I cover all aspects of wellness: food, productivity, fitness, great reads, self-care, finance, and cultivating habits to live a thriving life.
Join me? http://eepurl.com/bzejLL