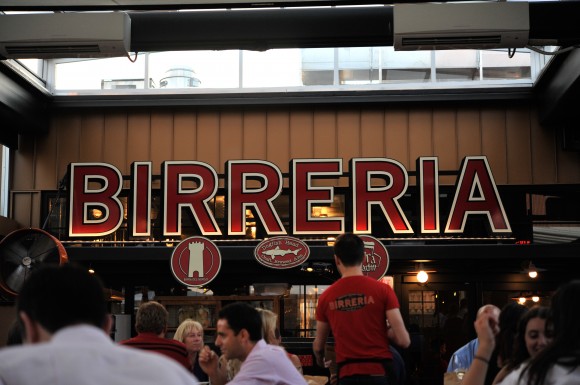 I'm trying to avoid clicking "refresh" every five seconds on the electoral infographics. The polls are closed, I cast my vote, and there is nothing to do now but wait after this very long day. Four hours in a car, half an hour attempting to get an inspection, another two getting some brake pads, voting, and wishing that I didn't have to miss my day 2 of Boston Startup School. Yesterday was formidable. I'm still trying to process it all, but I'll share more soon.
Instead of wasting energy worrying about our nation's future after this election, I'm worrying about the community in the areas affected by Sandy, people who need our help right now. Give blood this week if you can (there is nation wide need), donate to Red Cross disaster relief, or volunteer your time. Here's a more comprehensive list via TED of things you can do to help.
If you live in New York, or are visiting in the next few weeks, please go to your favorite restaurants downtown, or in other areas affected by the storm. Learn more about #dineoutnyc, make reservations, and eat to support the hardworking folks in the restaurant industry. After week long closures, losing power and the contents of their walk-ins, they are struggling right now. They need our business!
Here are a few photos that I've had sitting on my hard drive for months. In August, my mom and I went on a little trip together, and ended up at Birreria for a blissful meal. This is my mom. She's one of the most lovely people I know.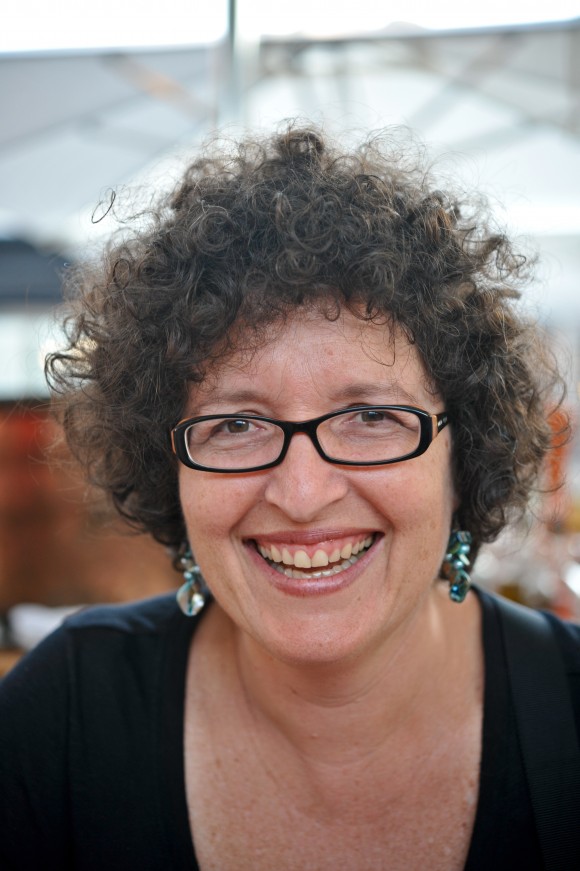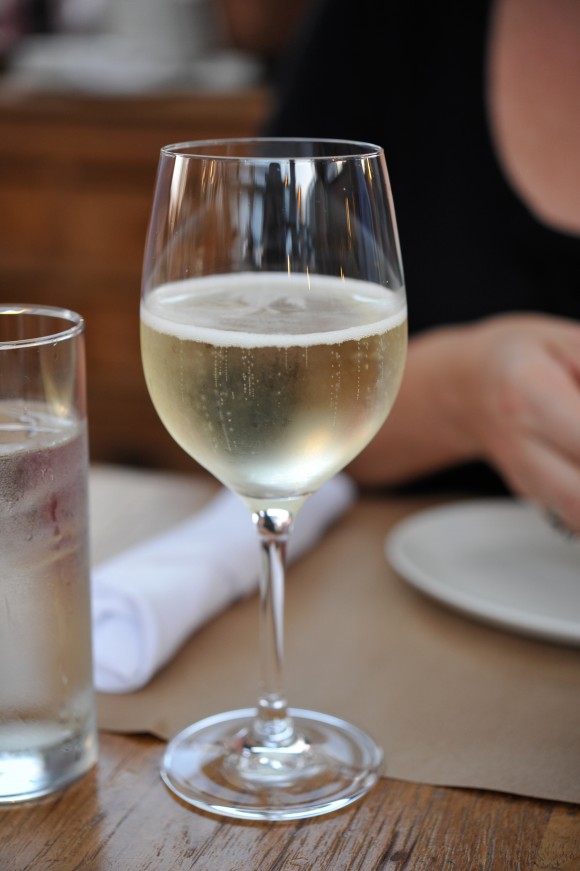 For our dinner, she started out with a glass of Prosecco, and we shared a charcuterie plate, some bread, and some of the great spicy olive oil they serve at all of the Eataly restaurants.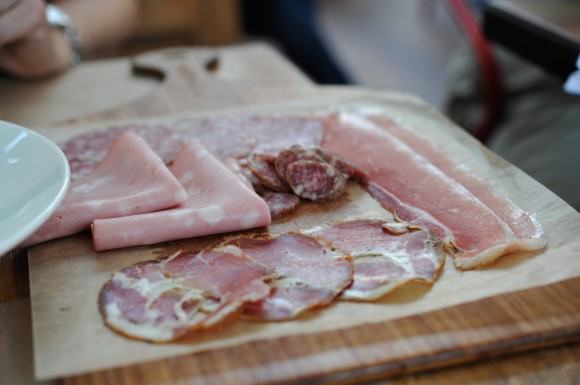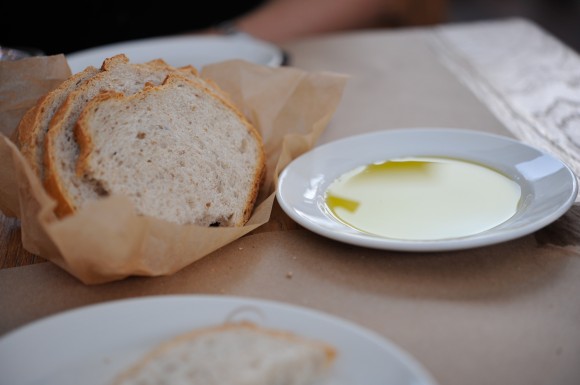 We shared a crunchy Insalata di Mela – fennel, cabbage and apple salad with speck, asiago, and lemon vinaigrette. This salad has routinely been a dud – I've had a similar one downstairs at La Pizza & Pasta, and while the vegetables are fresh, it's always lacking acidity.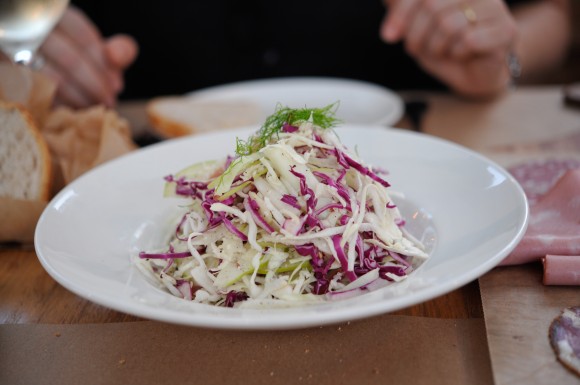 I had the cotechino, thick rounds of pork sausage, served over mustard-y sauerkraut. A very good dish.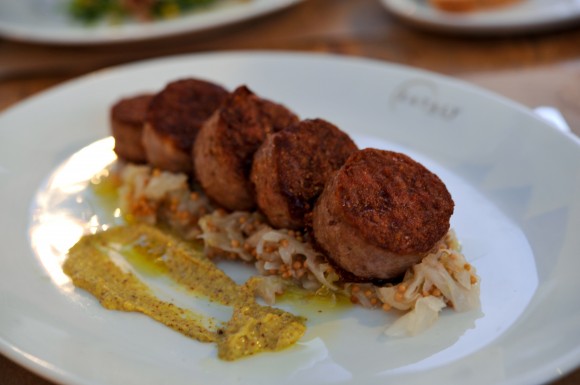 My mom had the quail. A little bit of quail on quail action – cooked absolutely perfectly.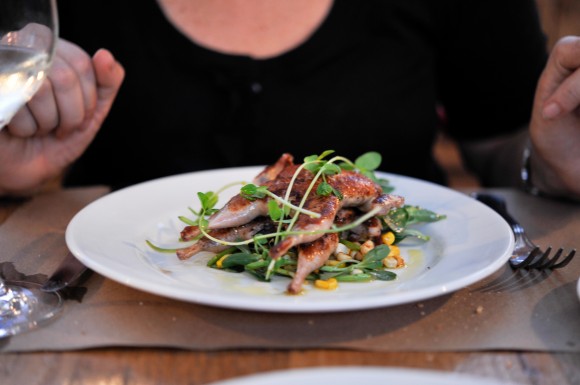 After dinner, we headed downstairs for coffee and desserts. We had panna cotta and baba au rhum, and espressos.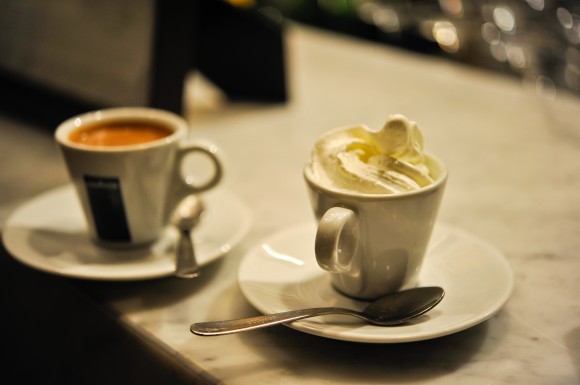 And this is where I admit that I was about to lie to you. This is our gelato from Eataly, pistachio and sour cherry. I was going to present this as dessert, but truthfully, we ate it before we went upstairs for dinner.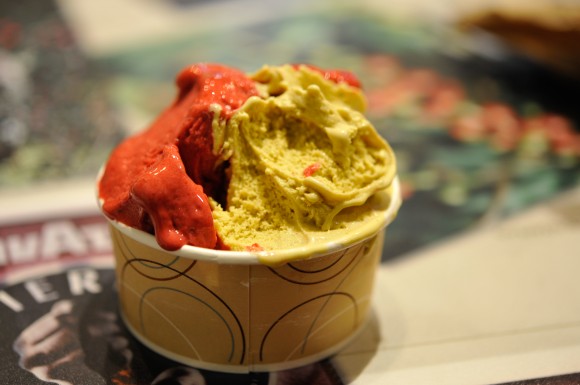 And then we headed out into the night. To walk of our meal. And stop at Grom, for a second round of gelato – grapefruit and raspberry, the glutton's version of hair of the dog. That's how we roll.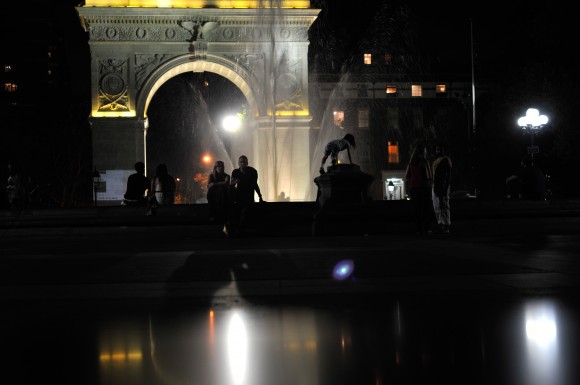 Heal quickly New York.