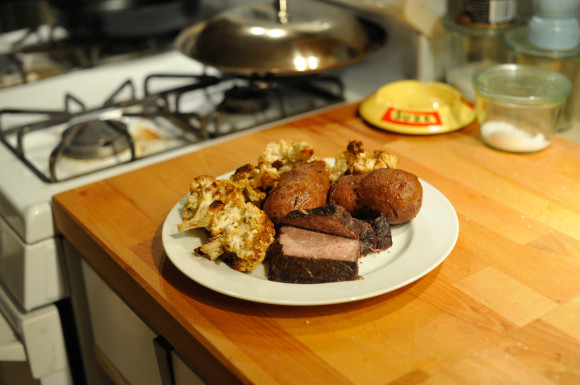 [First there was 'Tuesdays With Dorie', where each week food-lovers across the internet united to bake a recipe from Dorie Greenspan's 'Baking: From My Home to Yours'. A few years ago Dorie came out with a wonderful new cookbook 'Around My French Table' where she shares her favorite French recipes – Check out French Fridays with Dorie if you'd like to join the fun.

Last month the French Friday's With Dorie crew turned four. While I love the idea of a blog project, actually following through is another story – that's why I'm in awe of the adventurous bloggers who have been cooking a recipe out of this book every week, for four years. Four years… over 200 recipes. (If you are curious, Mardi, of Eat Live Travel Write is one of these persistent folks.) The last time I participated was back in 2011, and my favorite recipe comes from 2010 – Marie-Hélène's Apple Cake (which would be a welcome addition to the Thanksgiving line up). Lately I've been considering starting up again.
On October 11th, the crew made (Boeuf à la mode, p 252), and after some good reviews all around, I thought that I'd try the recipe out, albeit a month and a half late. I had a small (two pound) top round roast from the butcher that I've been meaning to use, so I thought I'd put Dorie's recipe to the test. This recipe is time consuming, but not laborious. You marinate beef with aromatics (onion, carrots, celery, and a bouquet garni), and a bottle of wine overnight. And then you braise it for hours with the marinade, vegetables, some beef stock, a hit of cognac, and the secret ingredients – tomato paste and anchovies.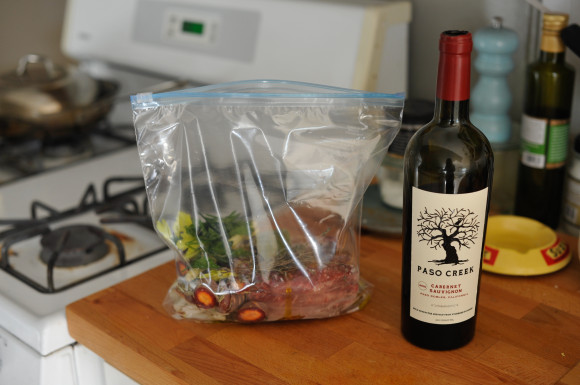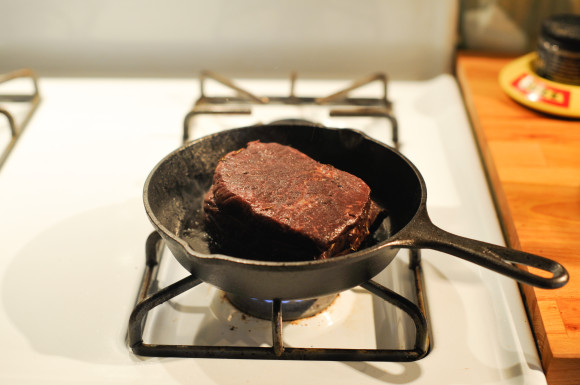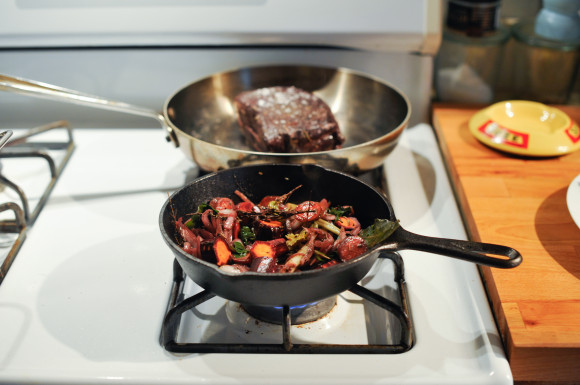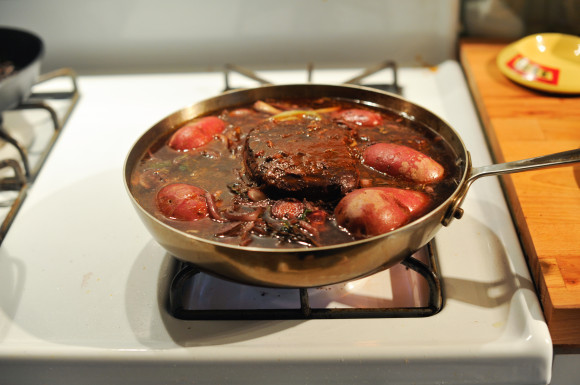 To round out the roast, I added some potatoes to the braise, and caramelized some cauliflower. I'd definitely make this one again!
In accordance with 'French Fridays With Dorie' rules, I'm not posting the recipe – you must buy Dorie's book to get the details. But believe me, it will be money well spent. (If buying cookbooks isn't your jam – don't forget the library! Now that this has been out for about four years, it's on many library shelves. If not, request it!)