California Vibes
👋 Greetings! I've just returned back from a few energy-infusing days in San Diego. Ironically the weather was significantly warmer in Boston the entire weekend, but I always love a good excuse to go West!
I was going to push this off to tomorrow morning, and then I remembered that I value both consistency and connection with humans. And I reminded myself that we don't need to wait to say the perfect thing to reach out and say hello. So, hi!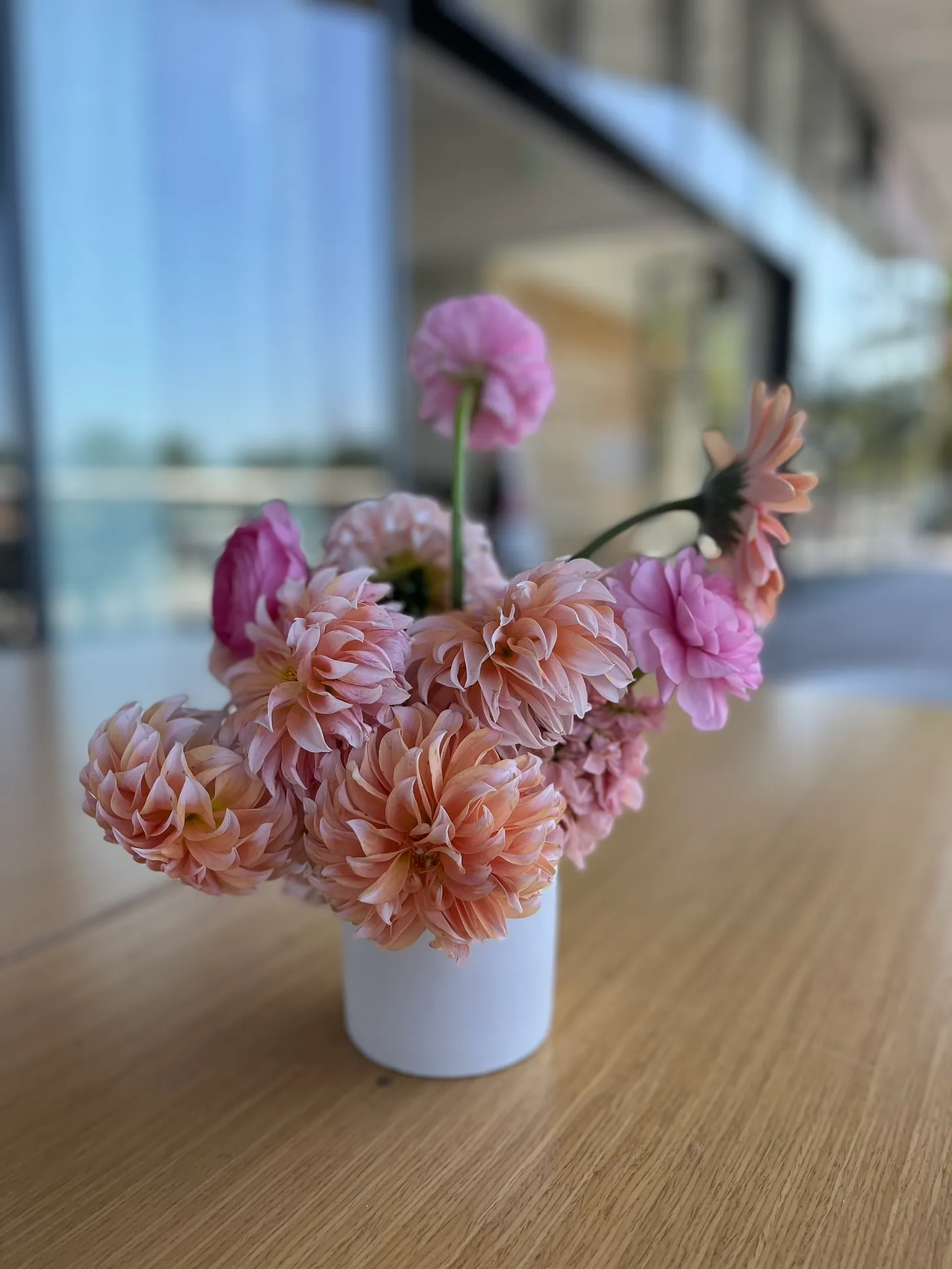 This Week in Good Things
This felt like somehow both the longest and shortest week. Here are some of the highlights:
Revolutions start at the dinner table. 🍽 A dinner party! My friend Daria brought together 8 women from different parts of her life. None of us knew each other particularly well. Her invite, which I loved, promised: "This is an intimate dinner for remarkable women who are my friends and colleagues in the tech world. Come as strangers, eat delicious food, and leave as friends." It delivered!
Note to self: find more opportunities to get together with amazing people at the the dinner table. I'd love to host something like this once a quarter!
Going home feeds the soul. I have many homes, but one of them will always be Wellesley. I was so thrilled to have an Ompractice booth at the employee benefits fair at the college. (Employees have free access, so this was extra fun because all I had to do was have wonderful conversations with some amazing people (including so many people who have been working there since I was a student almost 20 years ago!)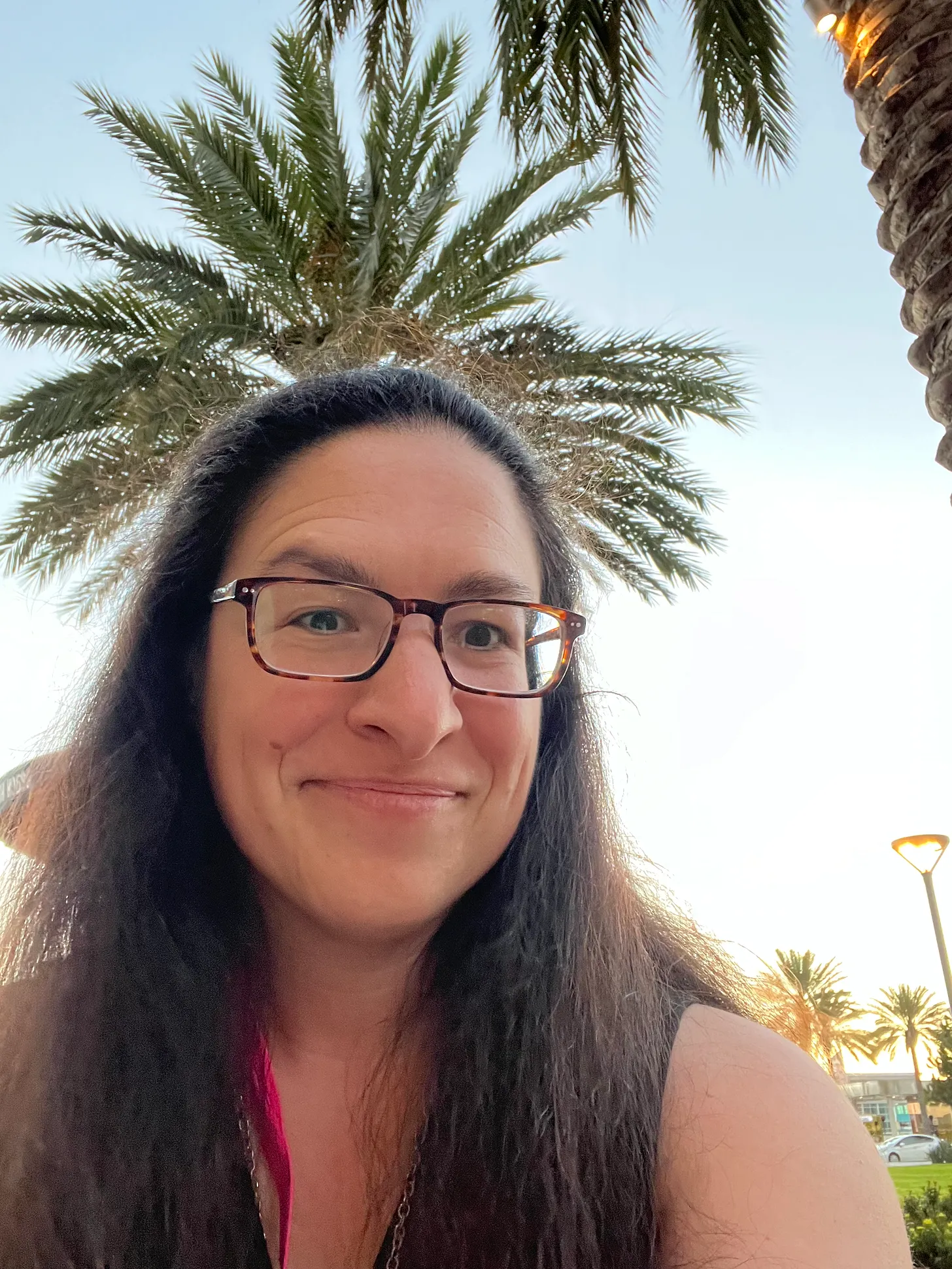 On Thursday at 5am, I hopped a flight over to San Diego, to experience (and speak!) at Weekend at the Pitch Club, surrounded by incredible women leading mission driven businesses. I'll be sorting through my 27 pages of notes this week, but here were a few things I noticed.
Rituals make life feel more meaningful. I experienced my first cacao ceremony. As someone who both loves the taste of good chocolate, and finds myself particularly moved by taste memories, this was a wonderful experience. Looking forward to bringing more small rituals like this back into my day-to-day life.
Good spaces drive good ideas. I had a half day workshop in an inspiring work space in San Diego, in the San Diego Made Factory. I always find that ideas come when I'm surrounded by plants, incredible people, and good architectural bones.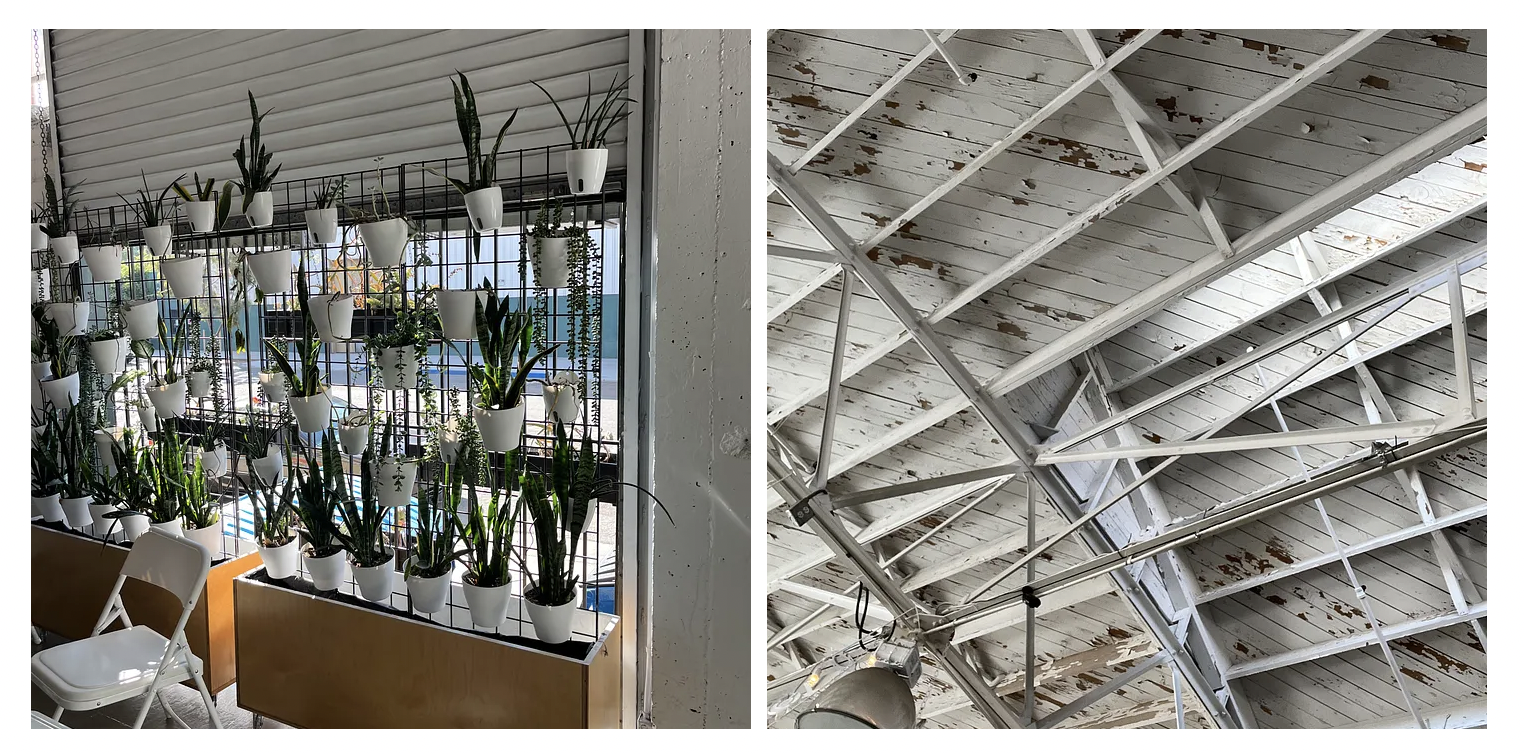 The water is my happy place. In San Diego, before each full conference day, I spent each day running on the water. My two favorite things: coming across the Saturday morning fish market where the fish were *massive* compared to any East coast catches, and people were walking off the dock with trash bags filled with a 40? pound fish they were carrying by the tail. And then seeing the Star of India this morning with people all over the rigging, ready to drop the sails for a special week!
Good Things in the World:
A week where I had curiously little consumption, I still bookmarked a handful of things, finished some good books, and made note of things I appreciate.
V.E. Schwab's new book The Fragile Threads of Power (this is the first in a series, but not the first in the world. If you haven't read A Darker Shade of Magic, I'd start there!
Yo Yo Ma playing in the woods. On that note, are you familiar with Saxquatch?
I watched a single episode S1 E1 of Vanderpump Rules, and I'm debating whether or not to take the leap in order to experience the ultimate reality television cultural phenomenon. (Or so I've been told.)
Dazzle Dry in Rose Gold. Here's a discount code.
Chicken Katsu Curry. I used to eat this quite a bit in California, and it's hard to find on the East Coast (unless you make it yourself!)
I got to actually see and hold one of my friend Jennifer's Meemzy Magic Sensory Toy boxes in California! (I got the dinosaur one! I also got to give her a hug for the first time in about a decade! On that note, I got to give my friend Traca a quick drive-by hug while we were serendipitously in the same country and location on the same day. (Hugs are great.)
Rewatching the Wednesday Adams dance to get into the spooky season mood. The whole series is worth a re-watch.
This incredible home studio. How do I fill my home with more like this?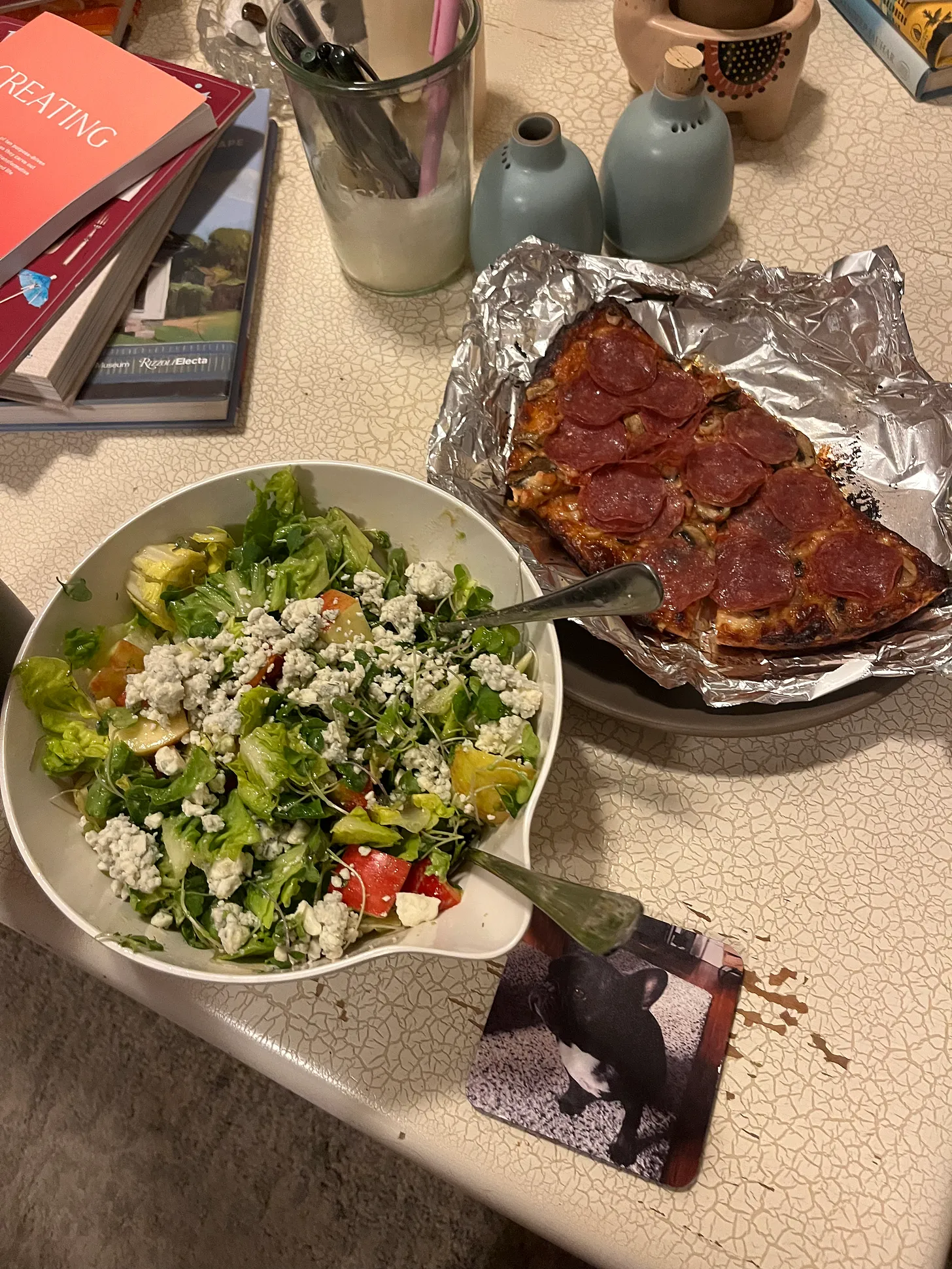 The Weekly Meal Plan:
After a long weekend of travel meals (some of them quite delicious!) I'm looking forward to being back in my own kitchen. And vegetables.
That said, one of the excellent things I ended up doing before leaving was eating down much of the fridge (the other excellent thing was a very good deep clean before travel). So I'm looking to restocking tomorrow night – usually I go straight to my "anytime shopping list" and go from there.
Sunday: Shakshuka (handed to me in a warm bowl when I returned from the airport)
Monday: Feast and Fettle Japchae Noodles
Tuesday: White chicken chili
Wednesday: Fish Chowder. (Sam Sifton's no-recipe recipe.) I found a handful of good Red's Best fish in a freezer drawer I had forgotten about this week.
Thursday: Dinner at a work-related thing!
Friday: Pesto pasta, before all my garden herbs are totally frozen.
Lunches: End of the chili, tofu, pumpkin samosas from Trader Joe's (still in there!)
Snacks: overnight oats, Topaz apples from Volante.
That's all for now! Hope you have a great week!
xo, Sam
PS: Tomorrow morning, I'm going to clean my computer keyboard. (On the off chance that you need to do that too, consider this a fortuitous reminder!)