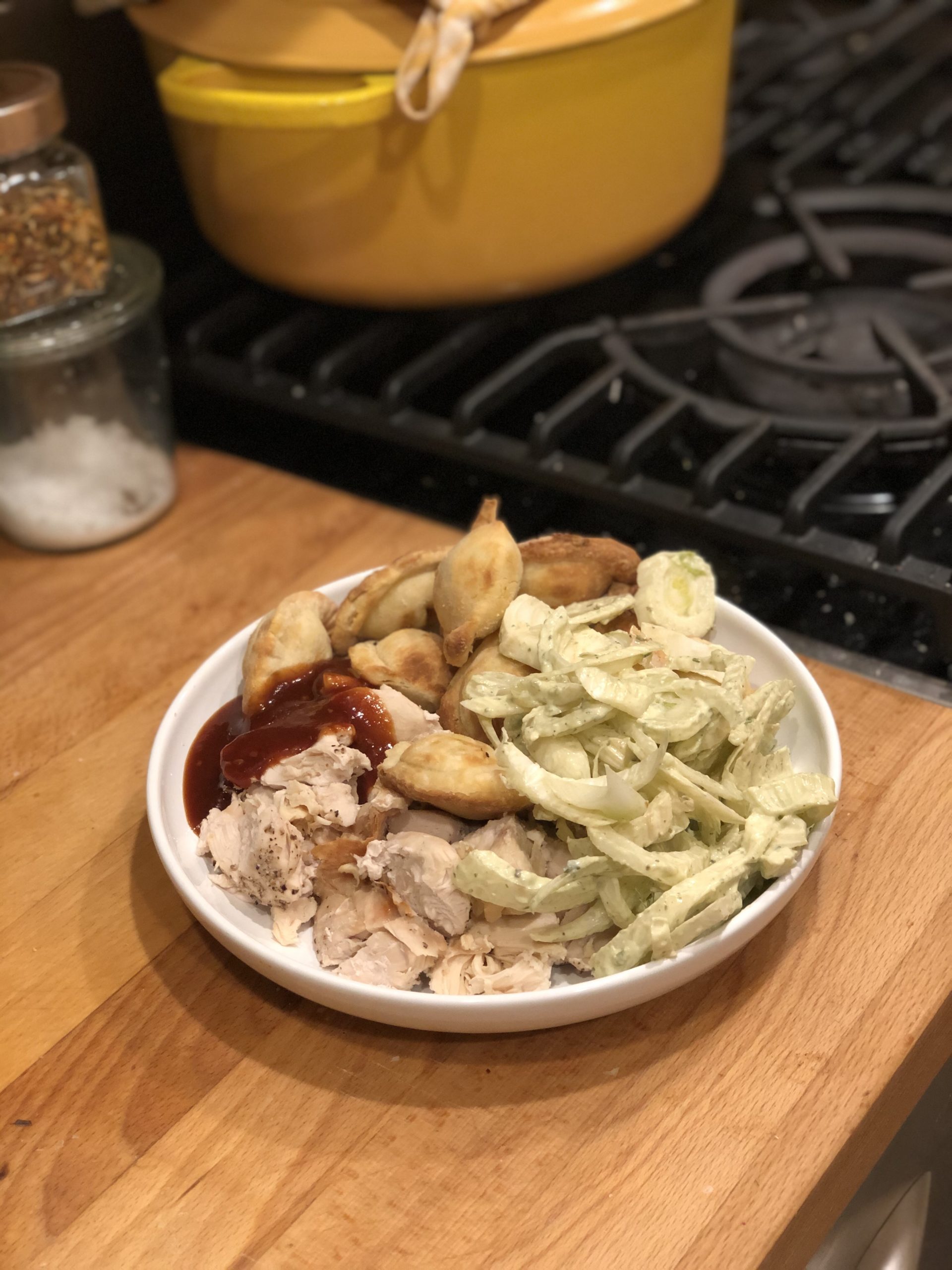 Good Things: okay, a quick note today only because I'm hopelessly engrossed in the Queen's Gambit. It's so very, very good!
Dinner tonight – chicken, which I'll freely admit to you that I microwaved. I now feel a small bit misled because it took just over 6 minutes and stayed incredibly moist, and let's face it, I didn't think chicken would work that way in a microwave. Alongside I chopped up some fennel and tossed in the new green goddess dip from Trader Joe's. Lastly, pierogis! In the air fryer and crisped up a little bit.
Other notes – eased into the morning. I was planning to walk and talk (masked and distanced) with a friend this morning but wasn't feeling up to it. For some reason I found myself tossing and turning throughout the night, even though I'm usually a good sleeper.
The day was full, and I walked, ran, and took Yasmene's Yin class.
I finally sat myself down under my heated blanket tonight to watch a few episodes of the show – and I am HOOKED.
xo
Sam