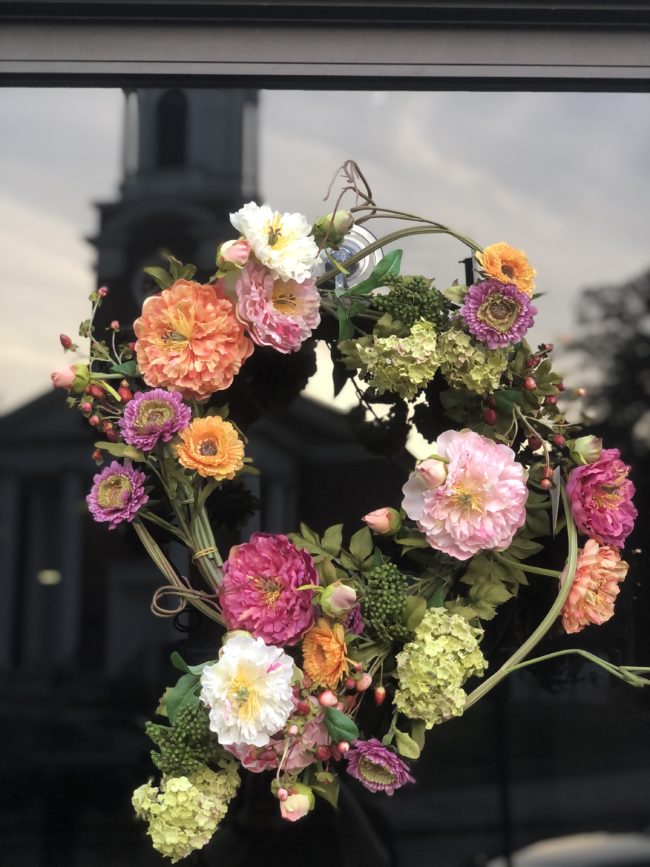 Good Things: Goal Setting + Getting What You Want. // Last month I worked through some goal setting workshops with a group of friends, and one of my dream goals was around receiving fitness clothing and (fresh pairs of Brooks Glycerin 18s in Men's 11, yes, sasquatch feet, every month) from the universe.
The act of goal setting is a way to articulate your needs – which in turn allows you to notice opportunity when it hits you – and to ASK for what you need. Goal setting helps make things happen.
The magical results? 2 fresh pairs of sneakers, and I was the beneficiary of a windfall of gentle and lovingly used fitness clothing in happy colors from a friend consolidating closets. What is swirling about in your mind that you haven't had a chance to articulate yet?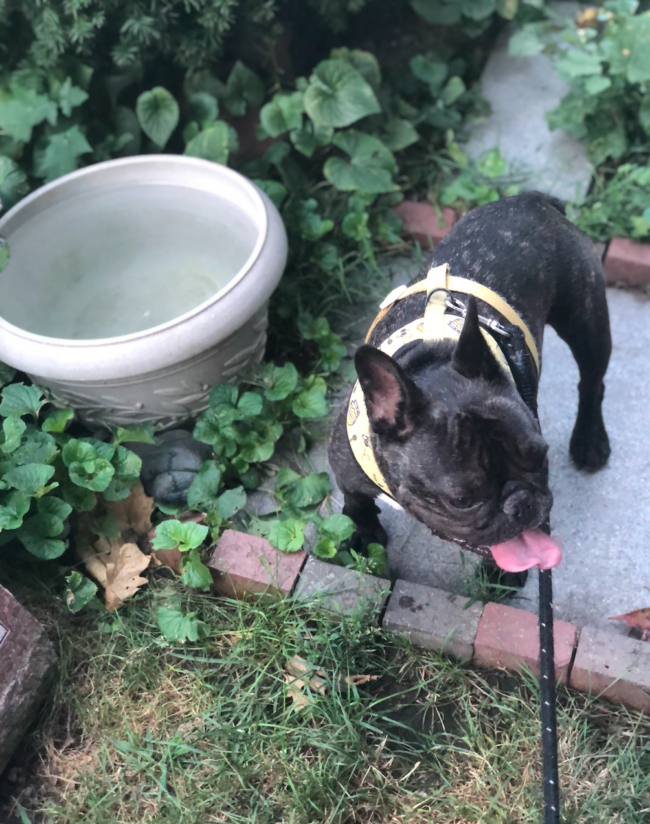 Good Listening:
The Wubi Effect: If you have an hour, this podcast episode on RadioLab was the best thing I listened to all week. It's a fascinating look into how China's technological renaissance almost didn't happen. For one very basic reason: The Chinese language, with its 70,000 plus characters, couldn't fit on a keyboard. A good reminder about bias being built not just into software and systems, but into hardware itself.
Tim Ferriss' interview with Hugh Jackman was just spectacular.
Arlan Hamilton's 8 minutes about boundaries.
Who's Got Your Back – Keith Ferrazzi.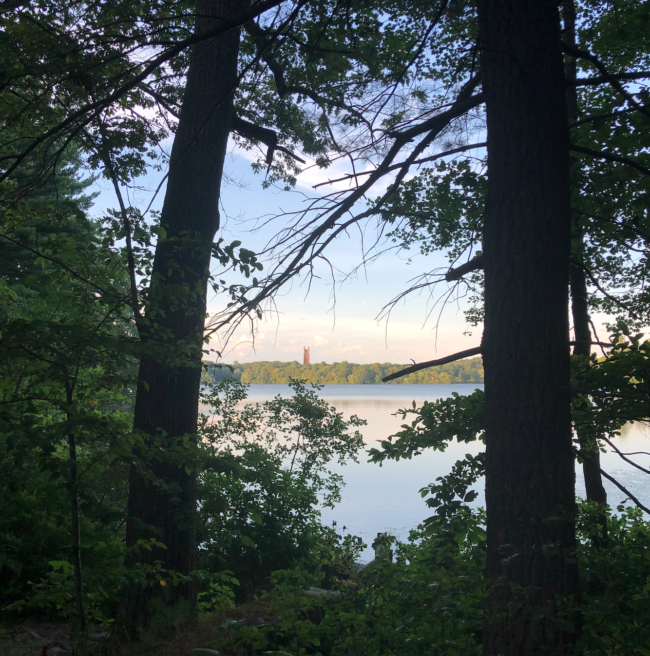 Material Acquisitions:
A small shutter clicker for my iPhone. (Bertram thinks it's the treat clicker, see below.)
New resistance bands for my home "gym".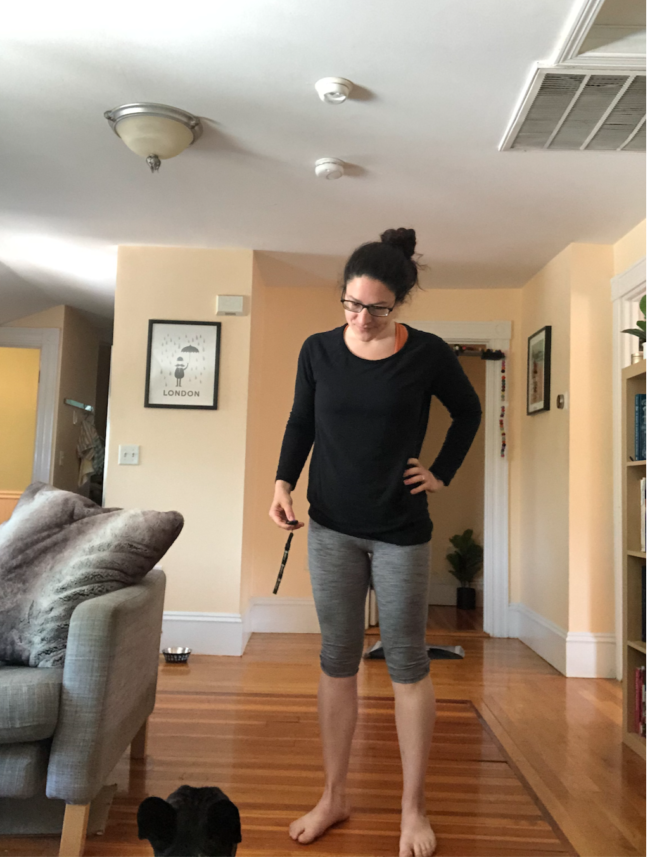 Good Things in Food:
New Items at Trader Joe's of Note. If you haven't noticed, I'm in love with Trader Joe's. My source of much novelty and joy in life comes from tracking and trying new items from the store. This week:

Sweet & Spicy Pineapple Barbecue Sauce (a good chicken marinade),
The dark chocolate protein muffin (taste wise it was good, but it weirdly didn't set up in the microwave.) – next up I also purchased the maple variety.
Corn & Green Chile Pepper Quiche – this was good – I made it for a quick protein filled dinner in the toaster.
The vegan caesar dressing in the salad section was worth picking up.
Two dips of note: the herbed tahini sauce (went on chicken thighs and shredded carrots and parsley), and the Romesco Dip (very good!) – perfect to add some flavor and depth to salads, or serve with roasted meats or veg of any kind.
I picked up the new Kimchi in the fridge case, although haven't opened it yet.
The Bazaar Basket snack mix is delicious: almonds, sweet apricots, salty chickpeas, sour cherries & pistachios –– I added a sprinkle of chocolate chips because I roll that way.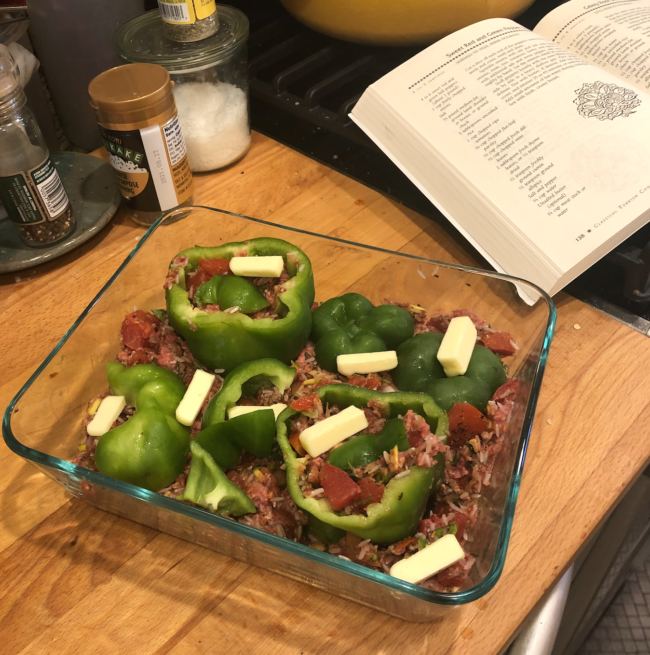 Turkish Stuffed Peppers – it's that season! Recipe loosely adapted from Ayla Algar's Classical Turkish Cooking. The filling is ground beef, onion, my grandmother's spice mix – heavy on cumin, red pepper, oregano. I went for a traditional meat and rice stuffing, making a quick pivot to a stuffed pepper meatloaf-ish situation when I realized that I only had two peppers to stuff, and a pound and change of stuffing. Served throughout the week with yogurt, and one day with cottage cheese.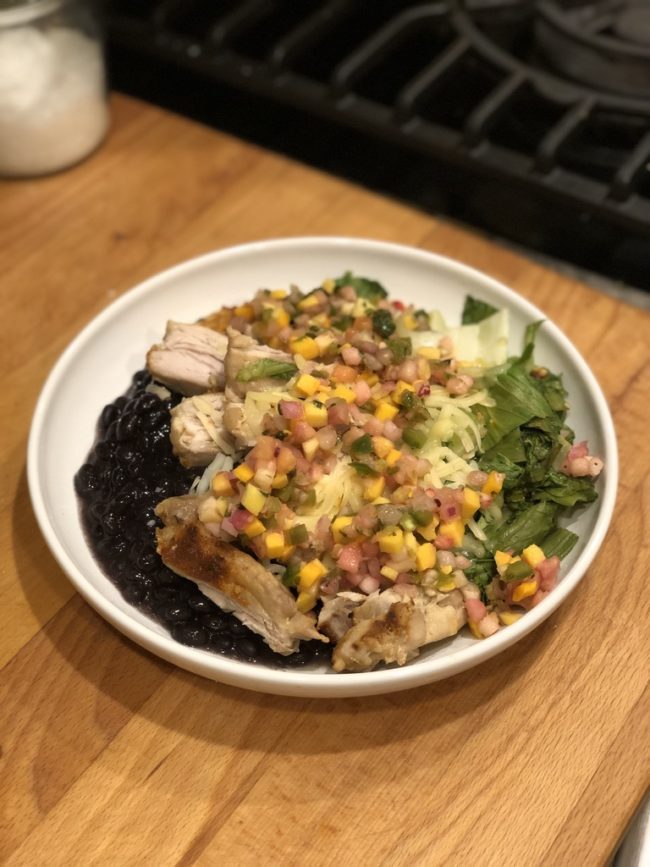 Taco-seasoning chicken thighs over black beans, with steamed greens and pineapple mango salsa. (This salsa is new from Whole Foods by the guacamole. I'm not likely to do this kind of chopping for a regular meal!)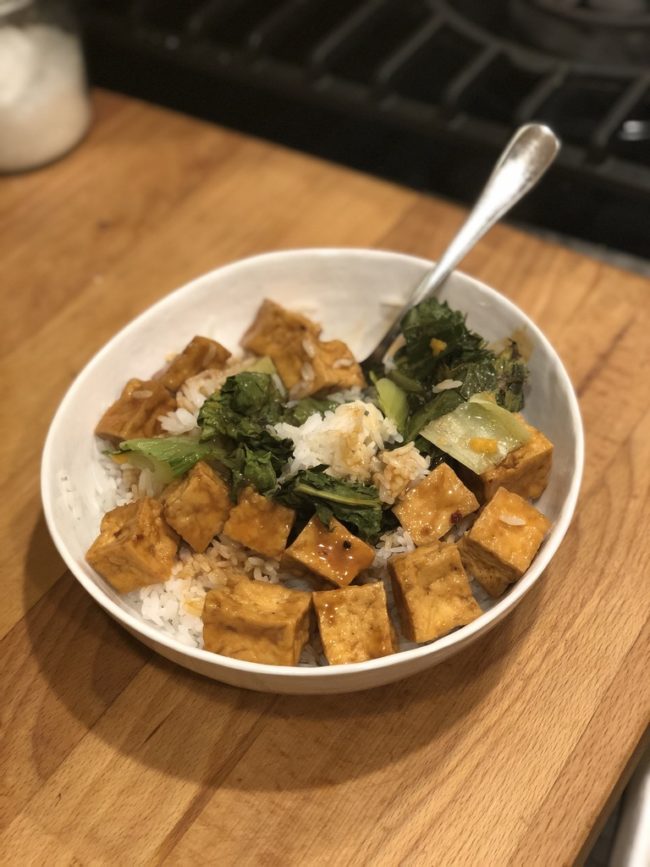 Peanut Tofu with steamed bok choy over rice. I've been eating this somewhat often.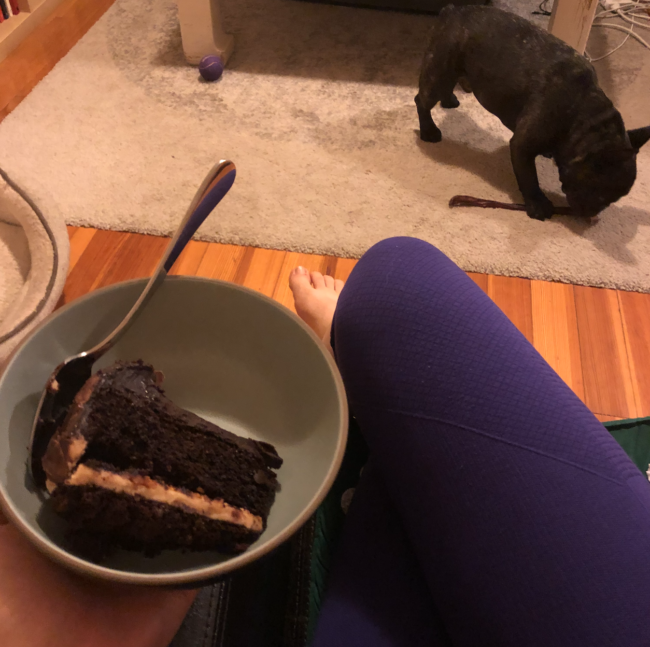 Treats from Elephantine Bakery. This week: Salted Peanut Butter Dark Chocolate Cake. (Second only to their Cardamom Rose Water cake slices. Their pistachio & orange blossom cake is also notable.) My brother has been dropping off the occasional treat from Elephantine, one of our favorite bakeries. Usually I'll indulge in something, and then the rest goes in the freezer as emergency snacks. Over the past few months, I've also had a chocolate chip cookie, some blueberry scones, the cardamom and orange zest palmier, a ricotta lemon danish, their olive ficelle and rosemary focaccia. So good.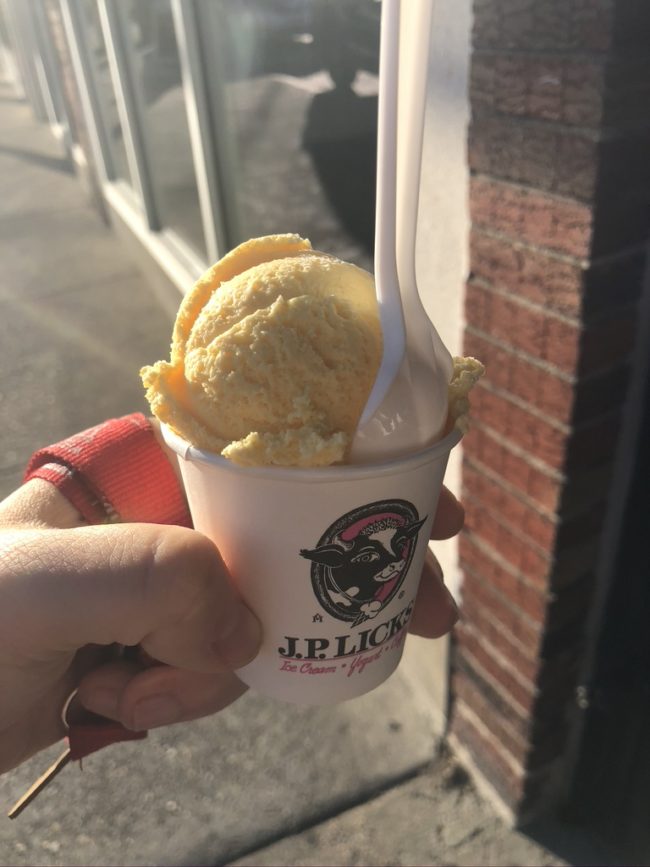 Salted Pineapple Ice Cream from J.P. Licks. Mid-run. I thought I was going to get something like Dole Whip, but it was actually cream based, not very pineappl-y, and slightly savory even? I get chocolate sprinkles on the bottom.
Still absolutely loving the blooms happening.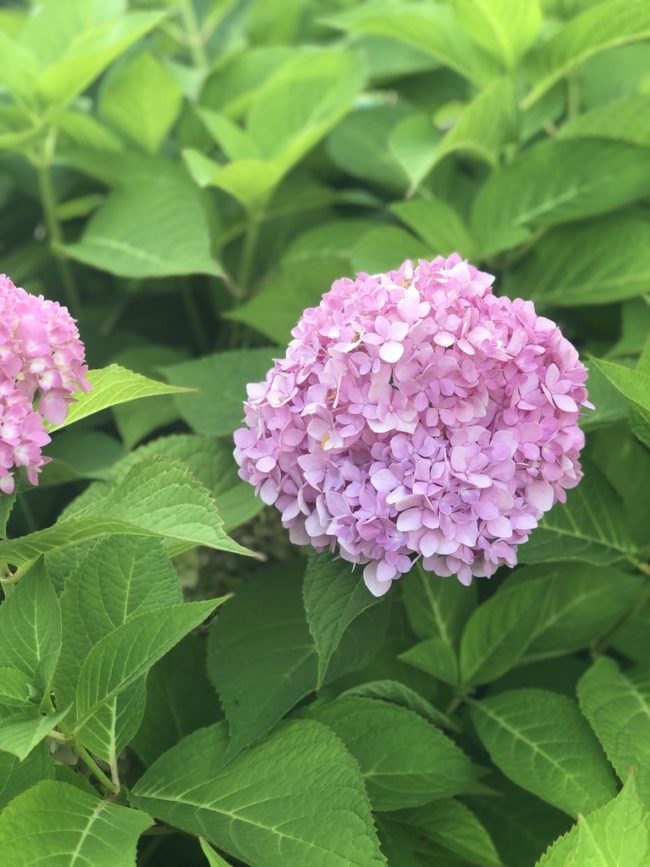 I'm not quite ready for summer to be over – I'll be savoring these last few weeks.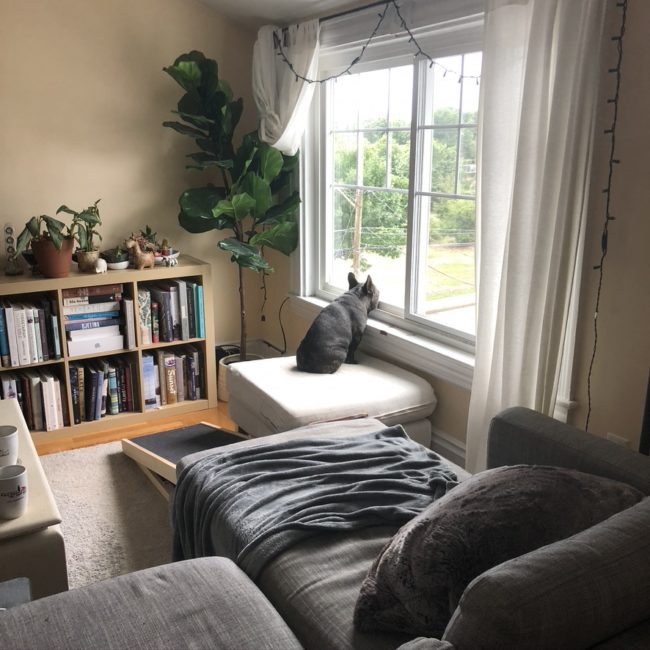 Here's to a very good week!
xo Sam