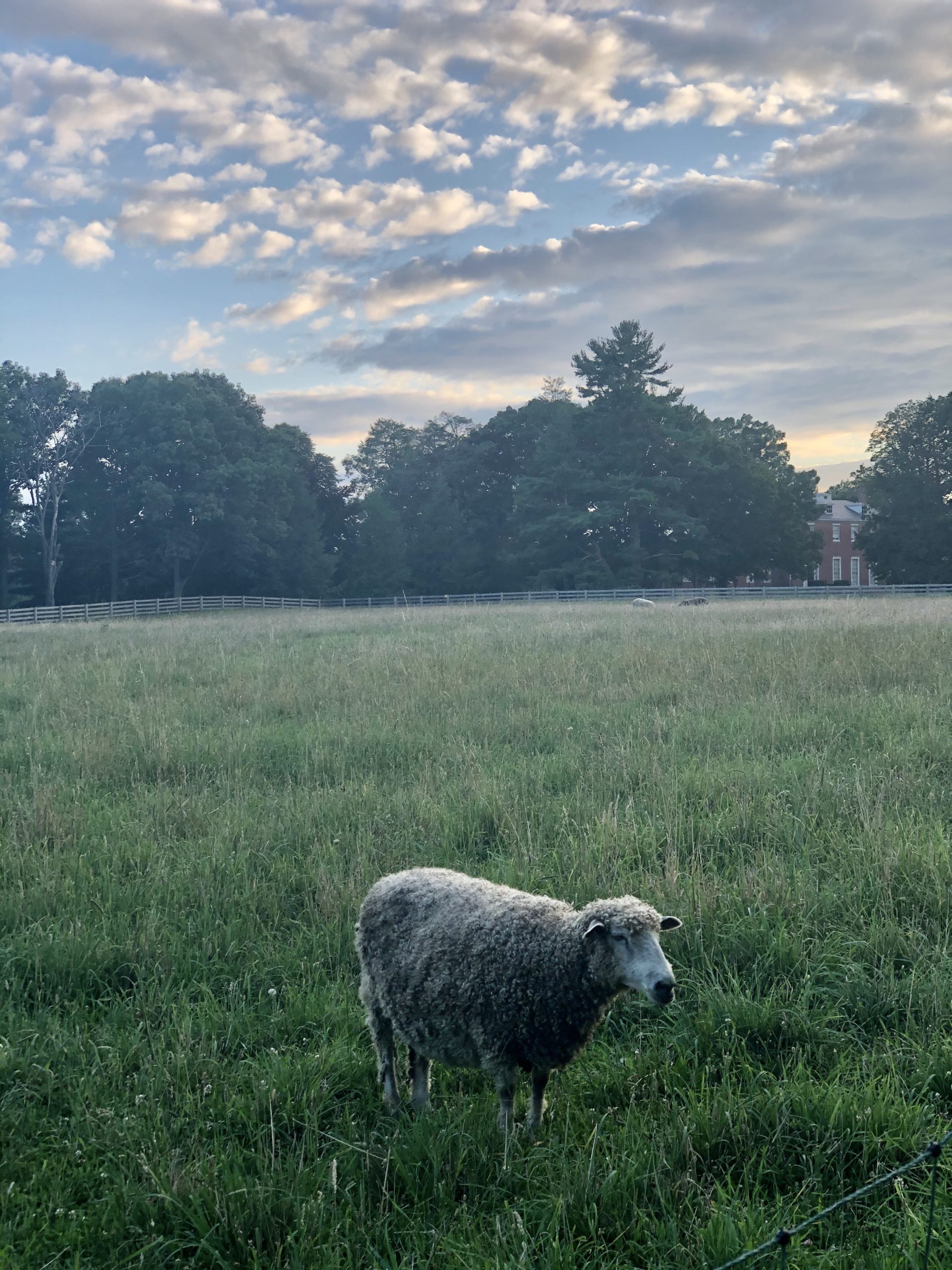 A week ago I was ambling around on one of my daily outdoor adventures when I came across this formidable creature, mere miles from my front door. As I don't actually live in farmland, but in suburbia outside of Boston, I was pleasantly surprised to make his (her?) acquaintance, for a few short minutes on a hazy summer evening.
Last month, I started a new session of MBSR – mindfulness based stress reduction, a scientifically rigorous program of meditation and yoga in an eight week course – with my best friend who lives a thousand miles away from me. In a way, that's one of the wonderful things that has come out of this pandemic – Zoom brings us opportunities for close experiences with people who live far away from us. In many cases, what were only accessible as in-person experiences in the past, have come smack into our living rooms.
One of the prompts in the course this week was thinking about what we are like when we are at our most relaxed. For many folks, this can be a difficult question – when have we even last been relaxed? This question takes a little bit of digging. When I'm relaxed, I'm warm, adventurous, at my most curious. I win things. (What do I mean by this? It's not that I think I'm luckier, per se, it's that I find myself open to opportunities – I notice things better. I'm better prepared to act.)
What are you like at your most relaxed? I'd love to know.
Good Things this Week:
I have a bit of a backlog of good things – meals, small adventures, lots of dog photos. We've made it to some days of serious heat. It's been well into the nineties most days over the past few weeks, but I've still been making a point to be outside as much as possible, racking up my miles in my virtual race across Tennessee and back. (West to East, now East to West! The long way!)
Here are some glimpses of summer:
Bertram and his best friend Sawyer.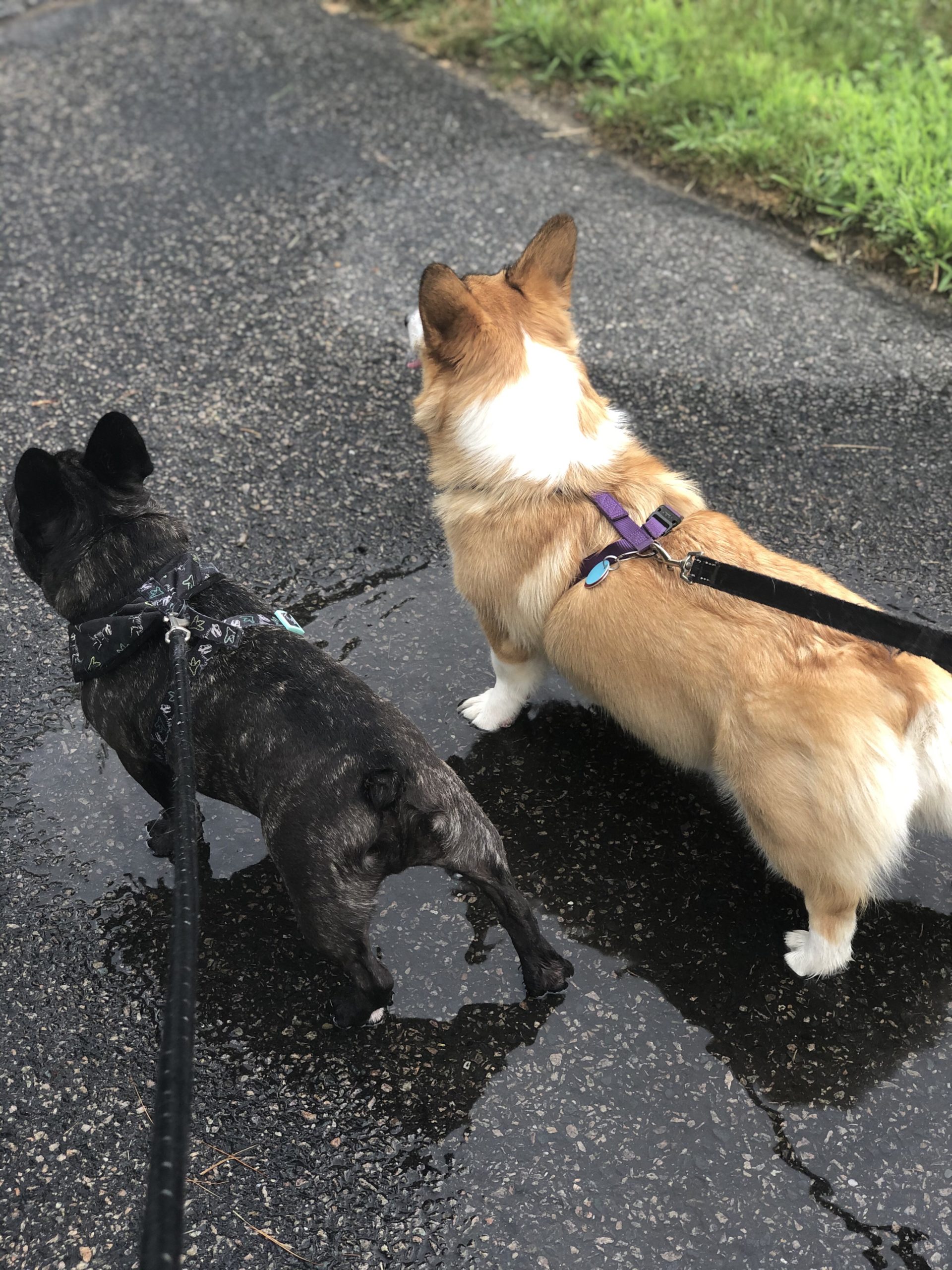 In my walking quests, I've discovered the joys of the mid-walk snack: specifically these salty and delicious parm cheese crisps from Brothers Market in Waltham. (I used to get the big box of house made cheese crispies from Whole Foods, but had to stop because they were too easy to snack on ALL day in the house.)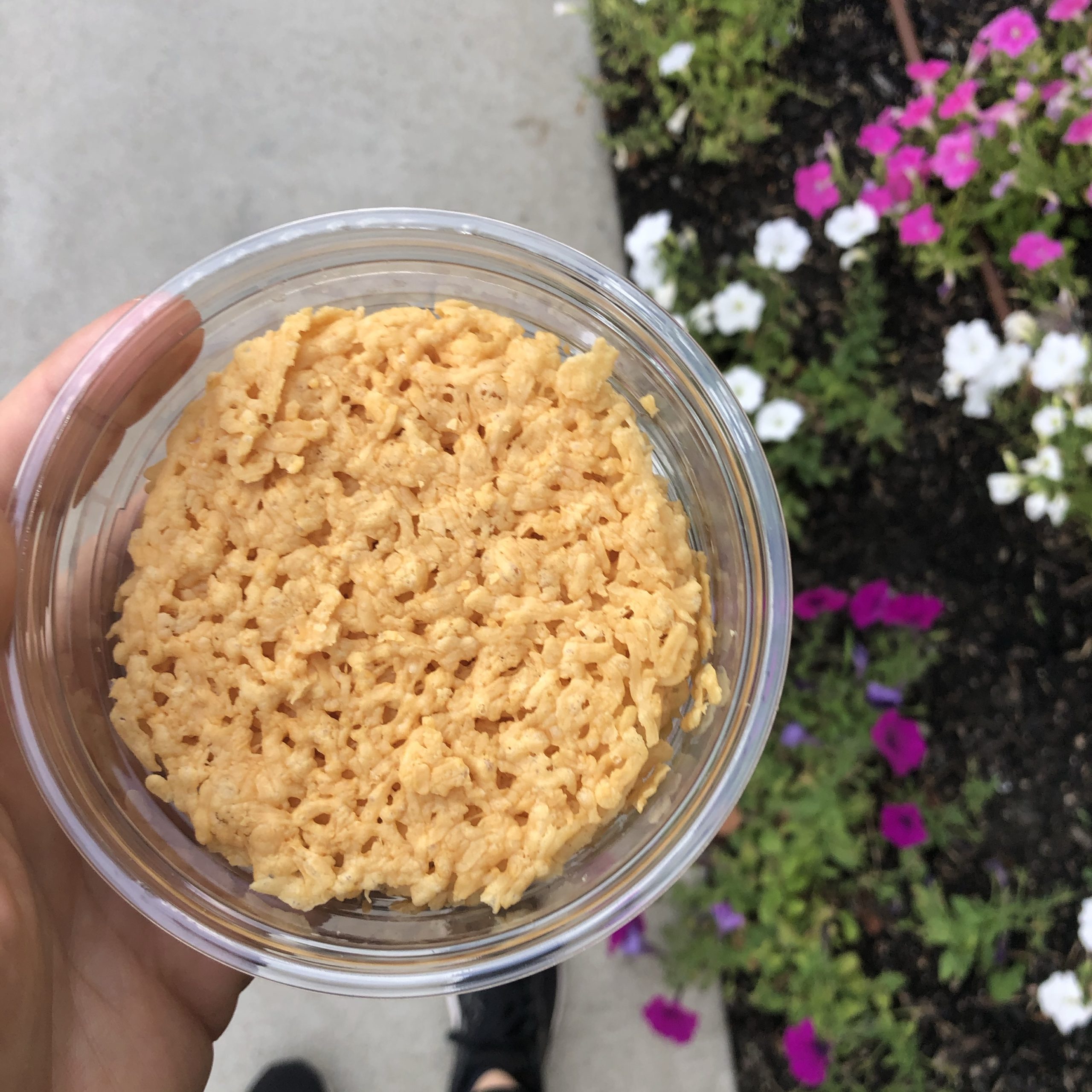 Bertram has been taking advantage of porch life by holding court at the top of the stairs to cool off after walks. We finally had a reprieve this weekend – so walks were (to his delight) much longer together.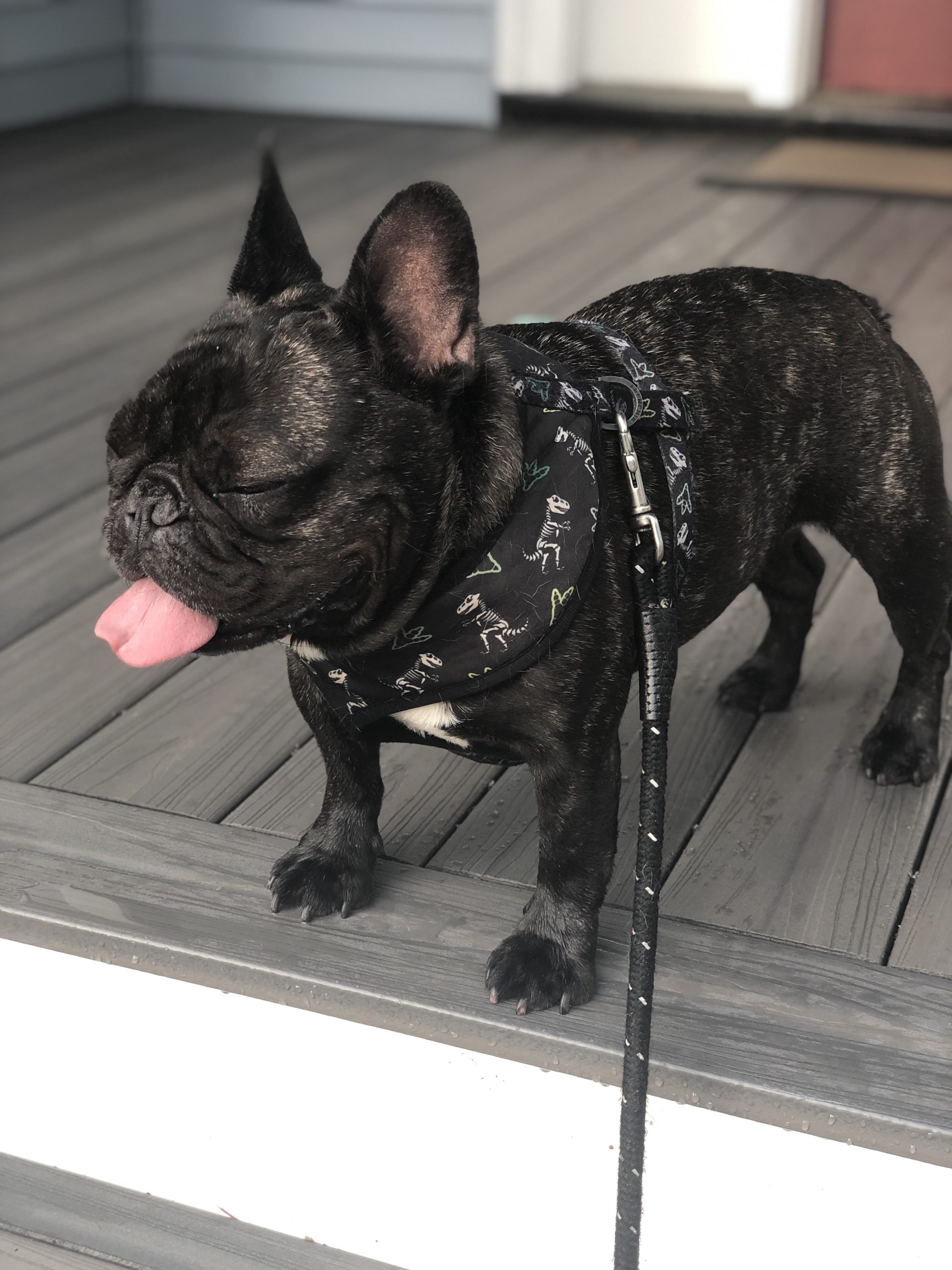 On the hottest of days, he has changed his tune about "bath-like" water receptacles and actually fallen in love with his new dog pool. (affiliate link!)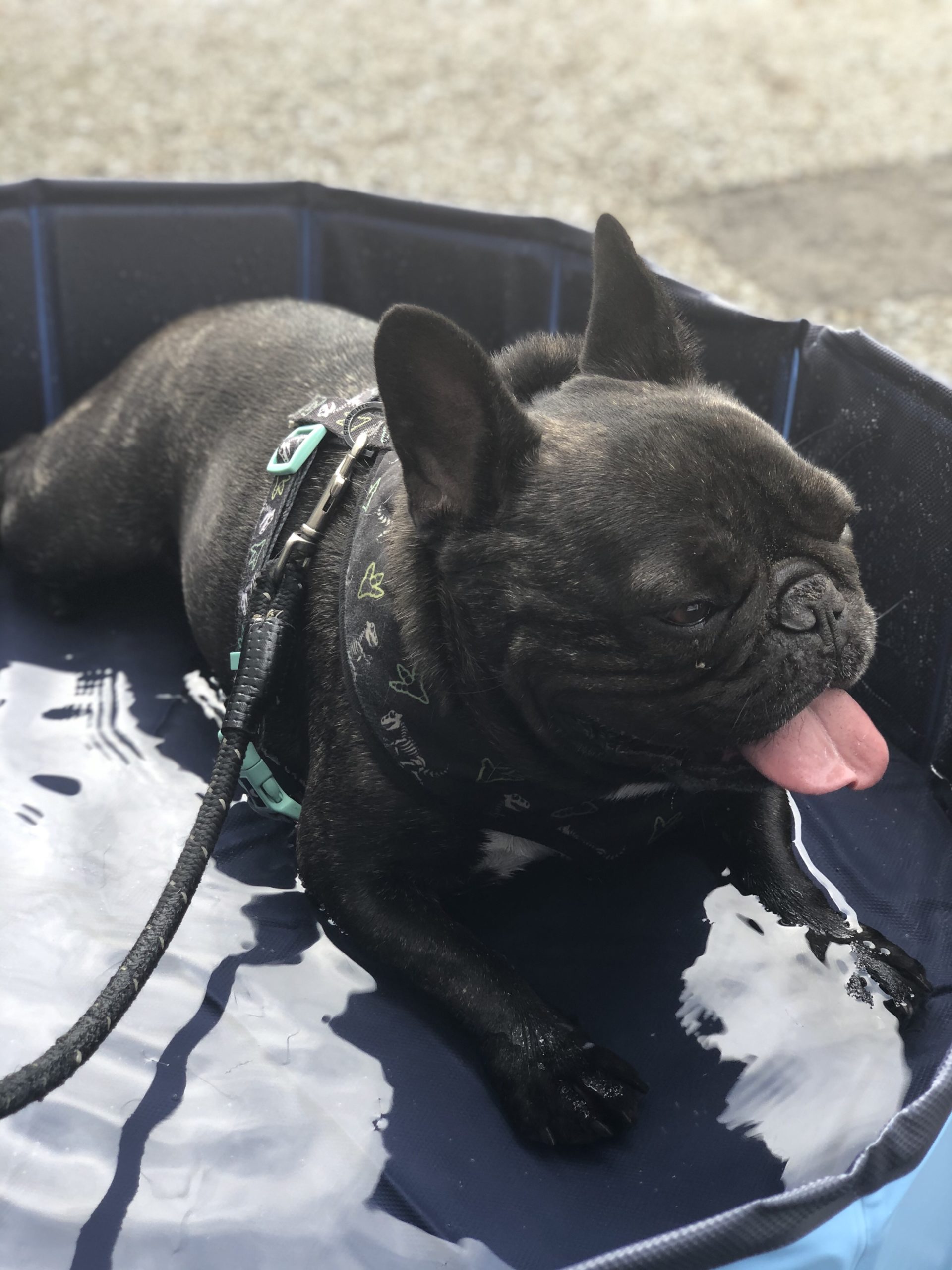 I've been hunting around the neighborhood for particularly spectacular specimens of plants, flowers, and trees. Here are some of my favorites: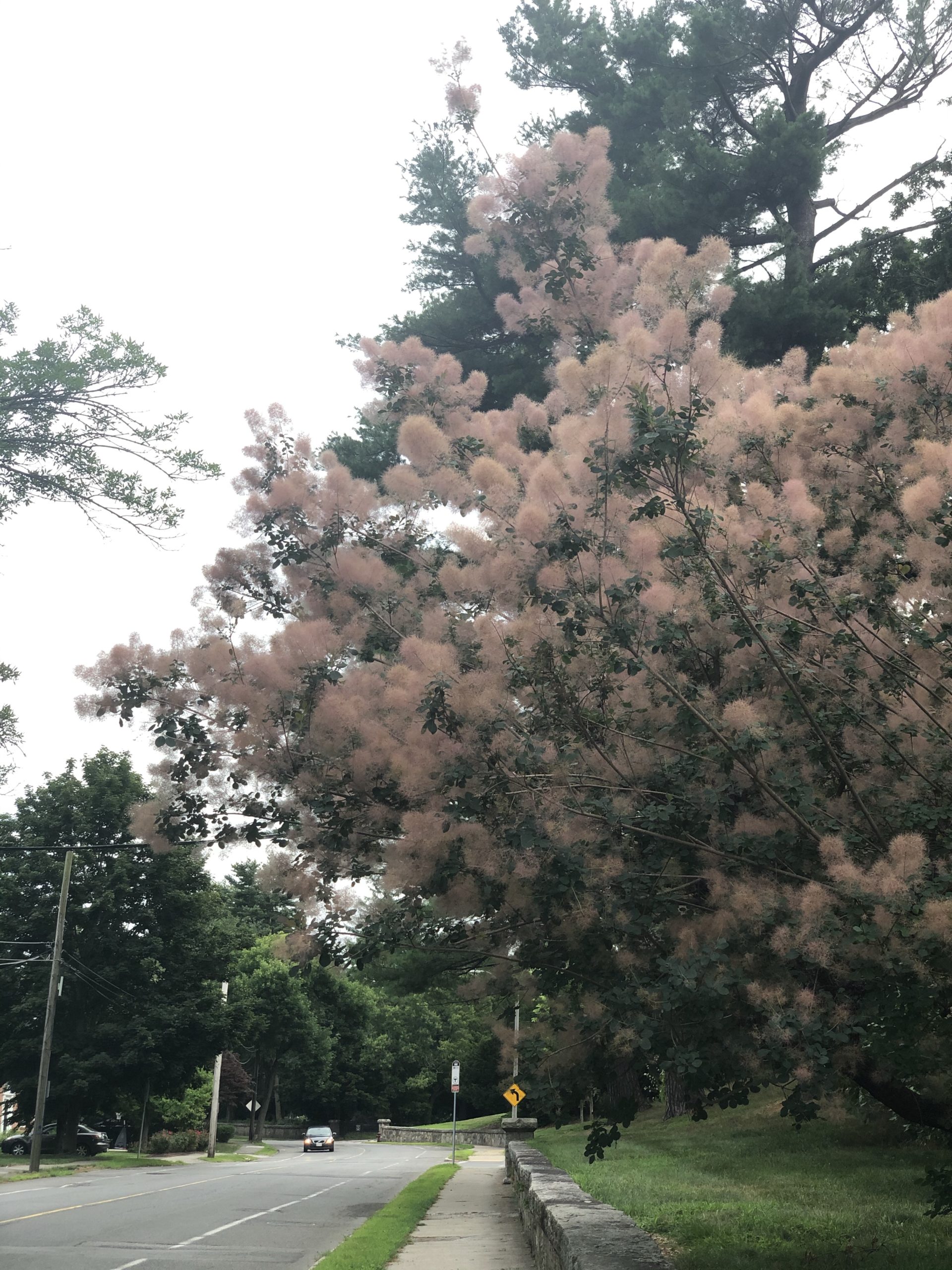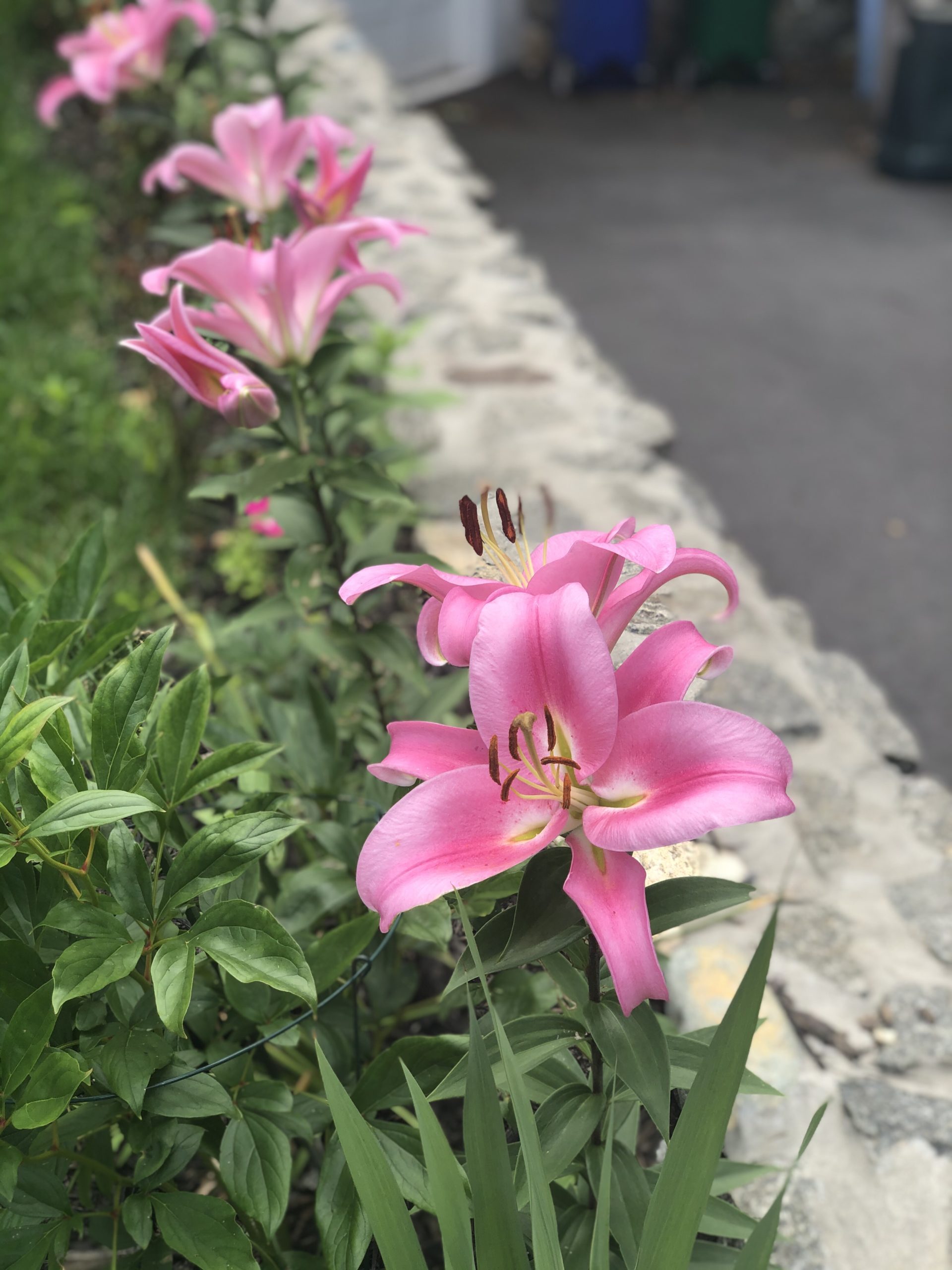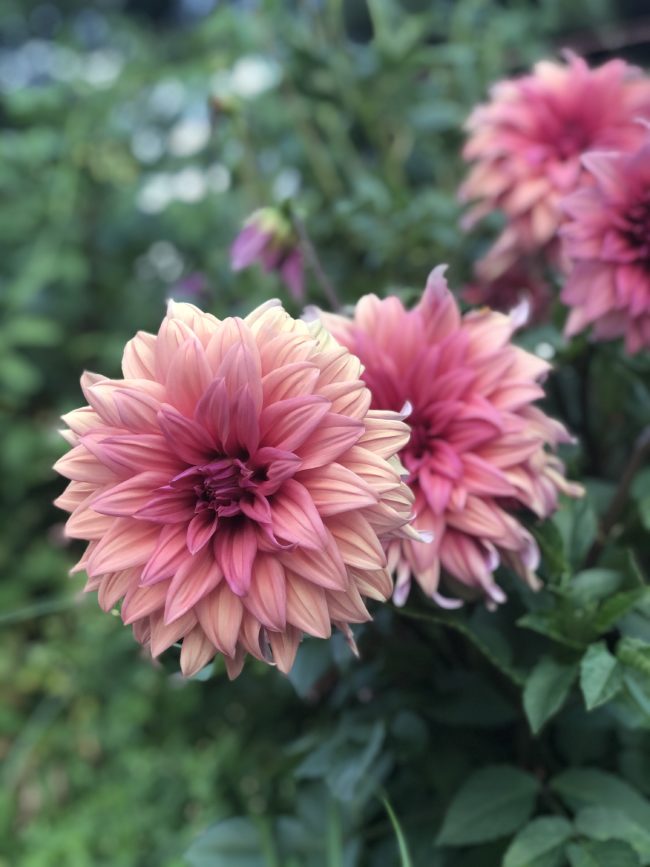 Good Things in Food:
And then, there was food. Because I've been questing on my 1270 mile race, I've had to be more diligent about feeding myself, and having things prepared. I've been trying to keep up with summer vegetable prep. My weekends I tend to batch cook or chop, so that I have things ready to go to mix and match during the week.
Very good news? Trader Joe's Dolma and Giant White Beans in tomato sauce are BACK in stores! I picked up a few cans to re-stock, and am going to try out the new quinoa dolma to see how I feel about them. Will report back.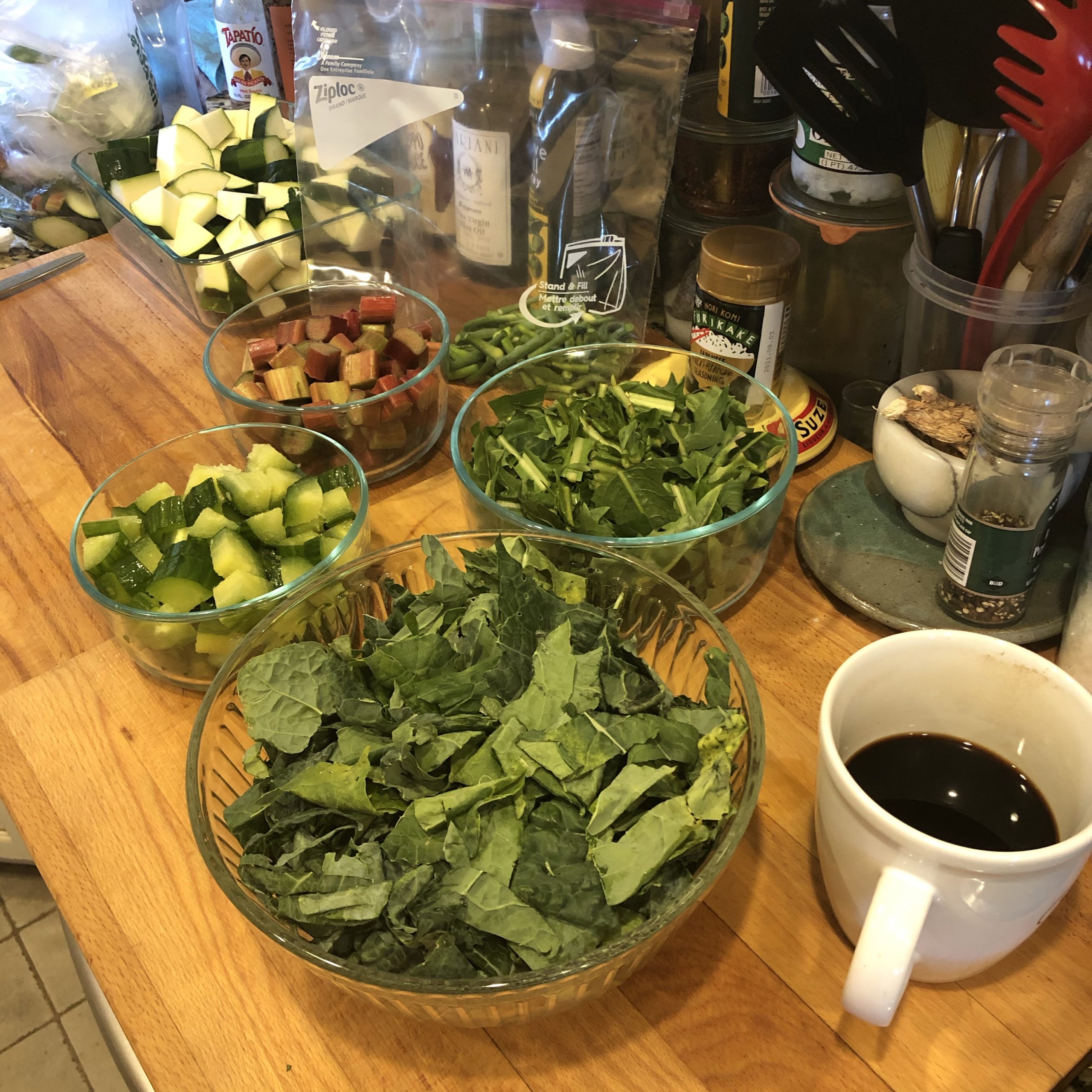 Every weekend I'll sit and do a meal plan like this one; alternating between a paper version and an Evernote file – usually the same or similar template to keep things simple. (This was a particularly meat heavy meal plan, but usually there are two or three days where I eat primarily veg heavy.)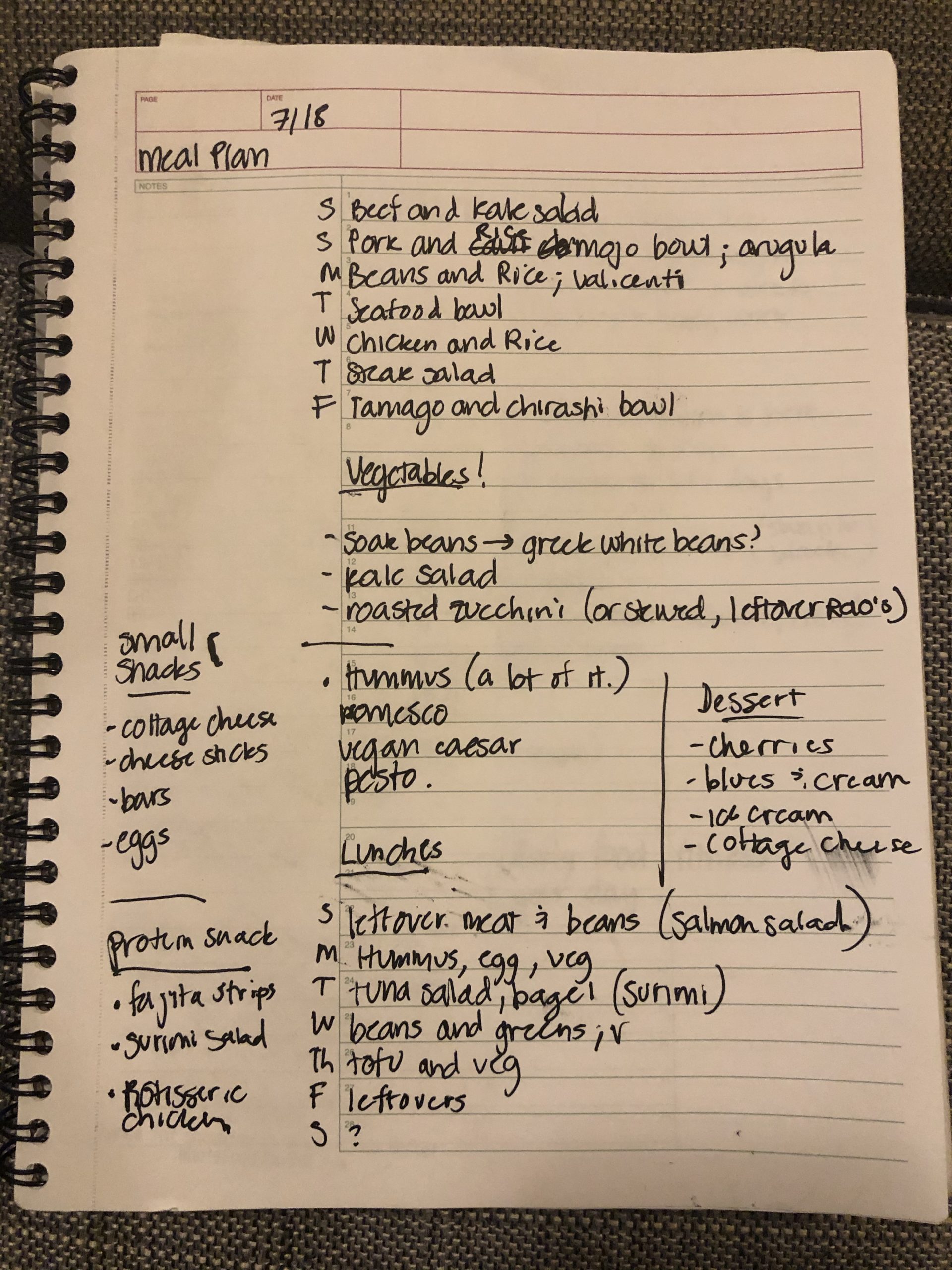 Here are some of the standout meals over the past few weeks:
Pork chop bowl over white rice, with a tomato basil salad.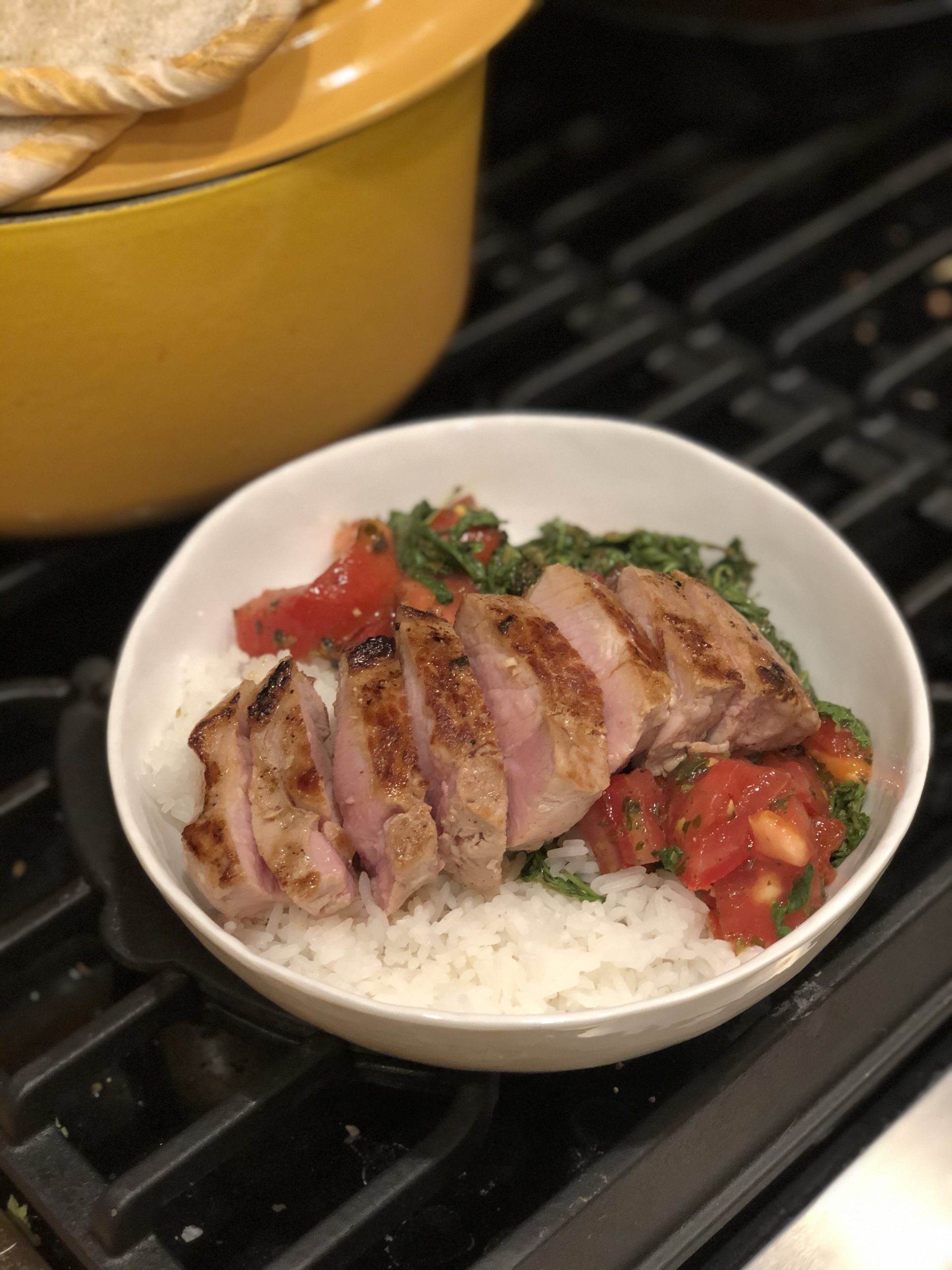 A version of this bowl: miso mayo white fish, over seasoned rice with rice vinegar, cucumber salad, and furikake.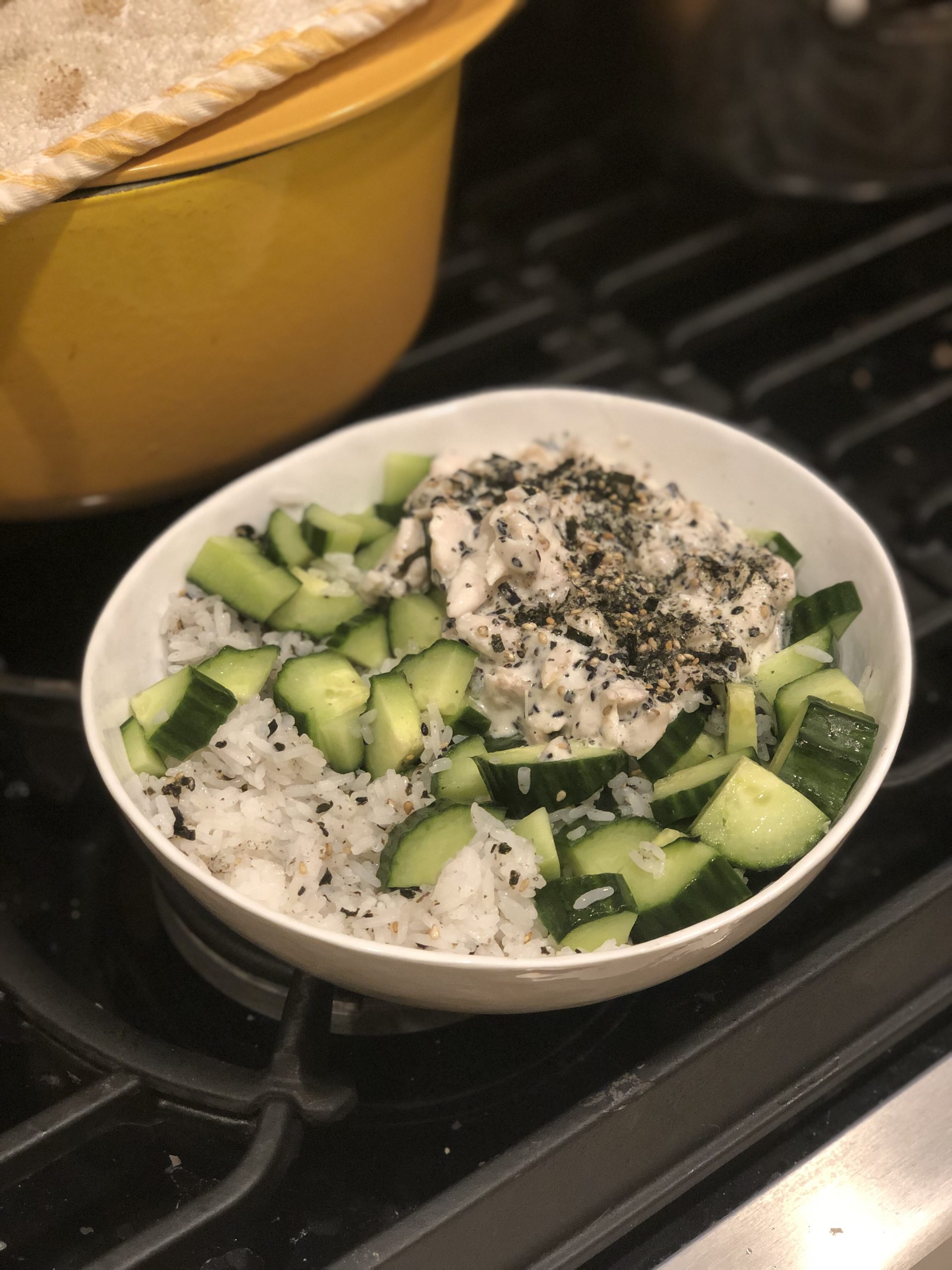 A fresh ear of corn, a gift from my neighbor.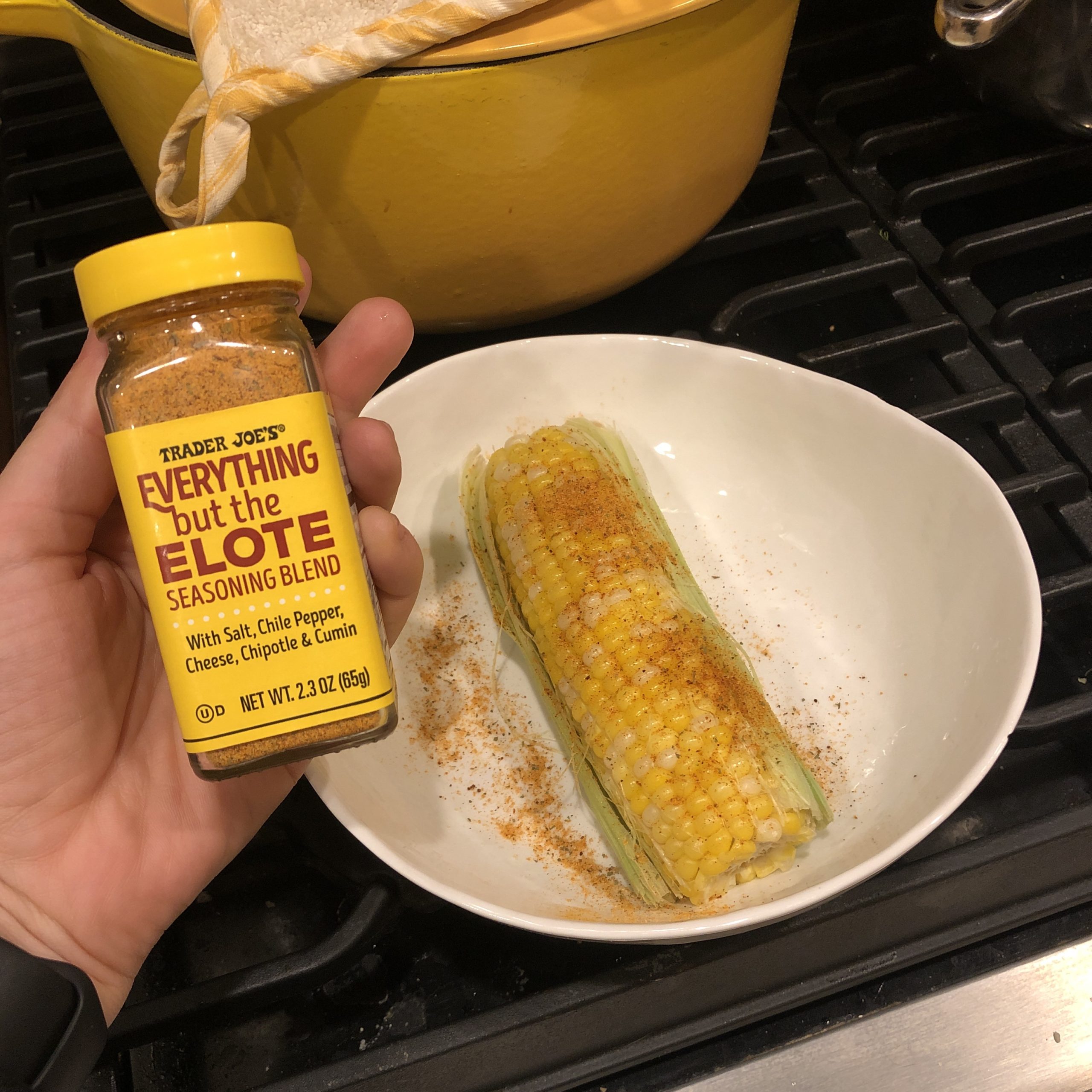 Golden tofu, seasoned dandelion greens, and an egg.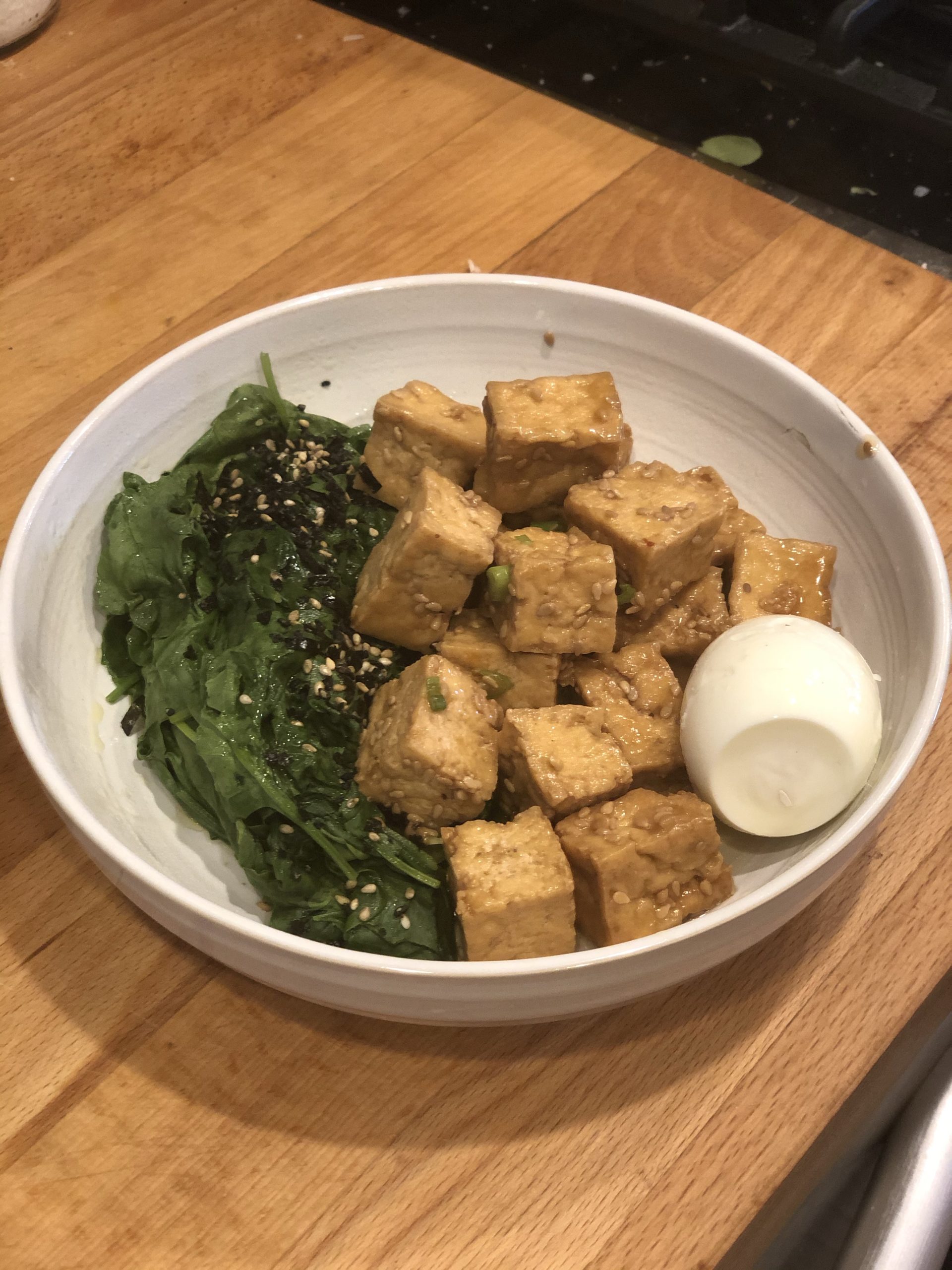 Pork chop, Turkish çoban salad, herbed tahini sauce.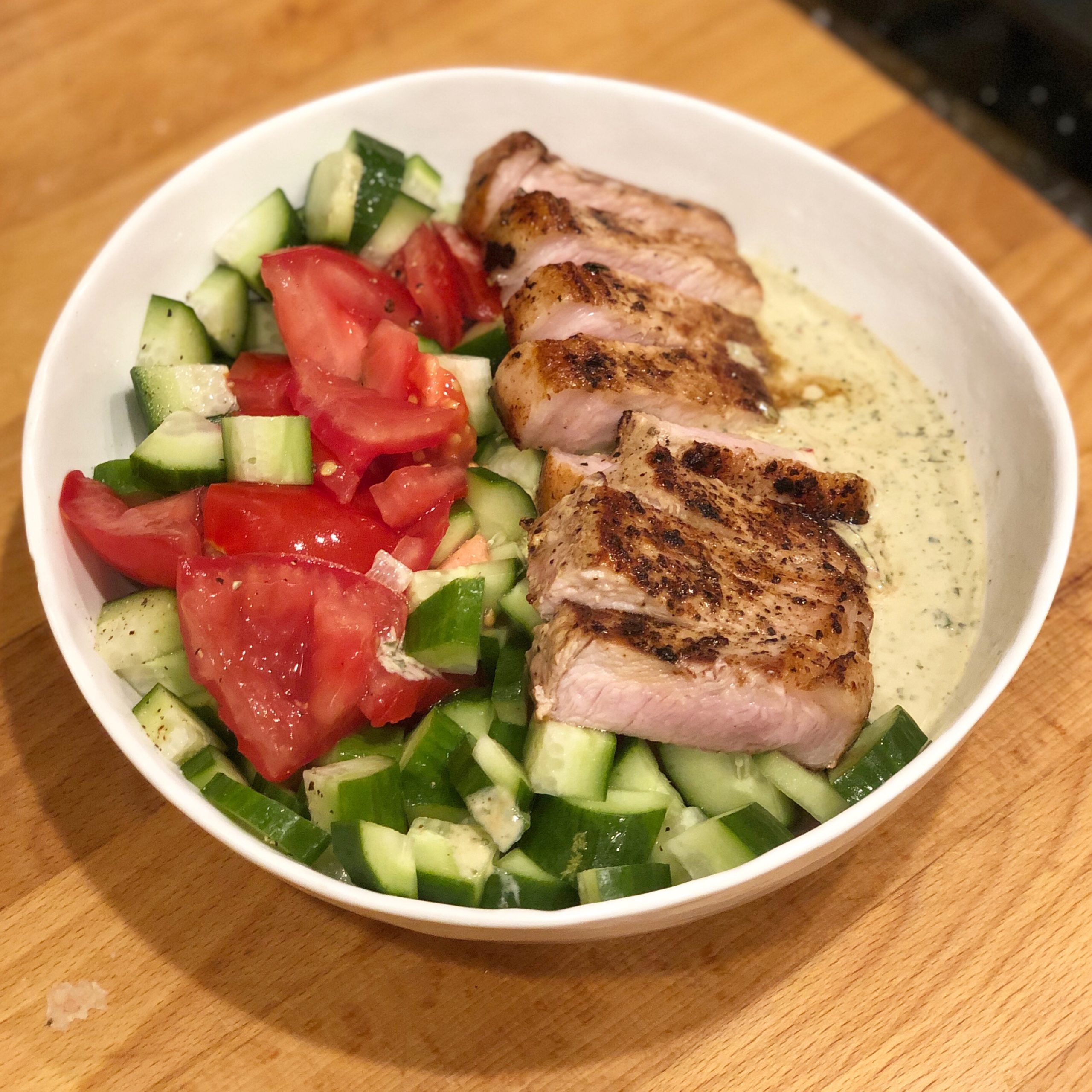 Fish and squash curry, cilantro chutney, over rice.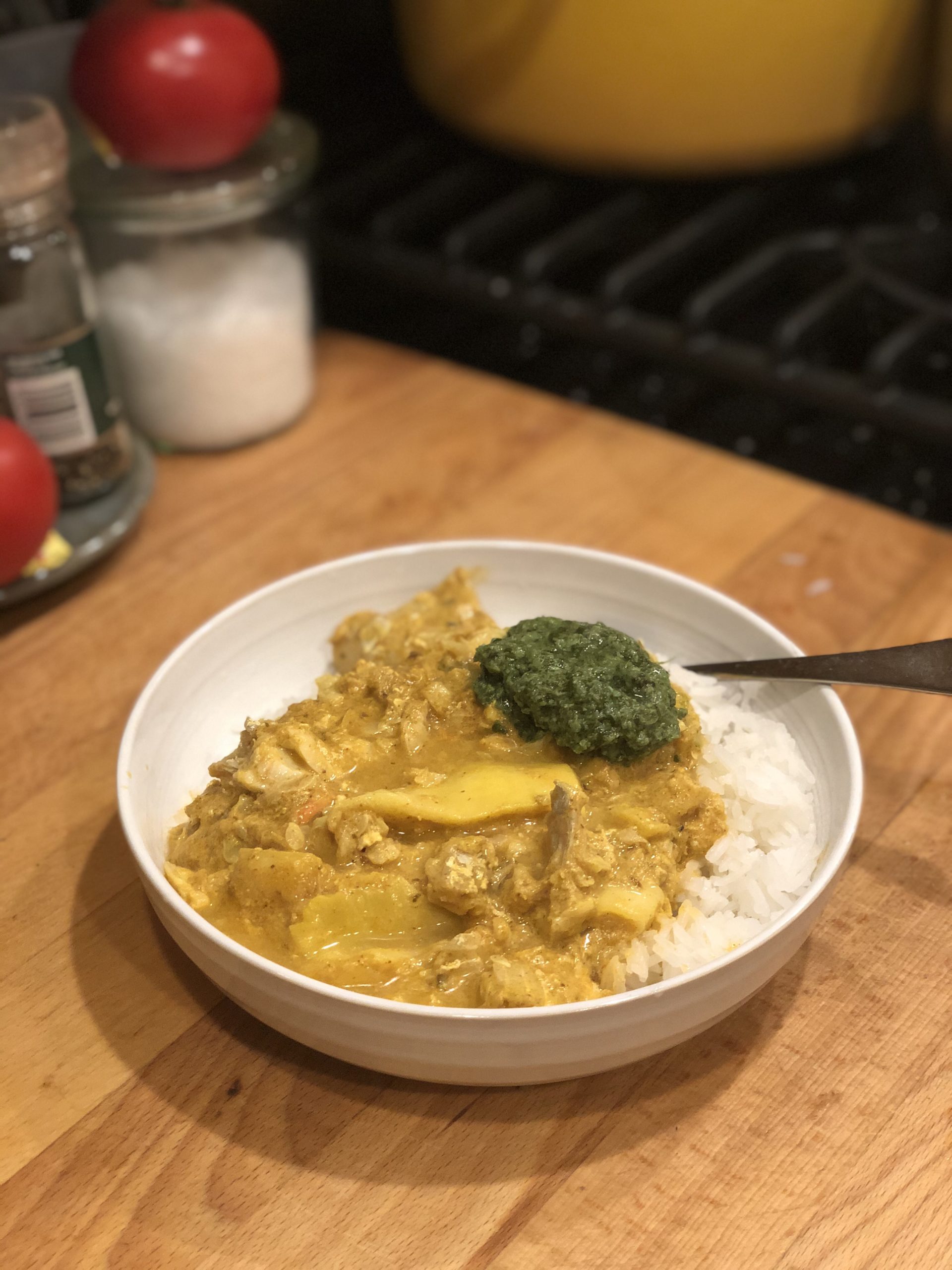 This Cooksmarts Tex-Mex Pasta with Broccoli was a real standout. So good!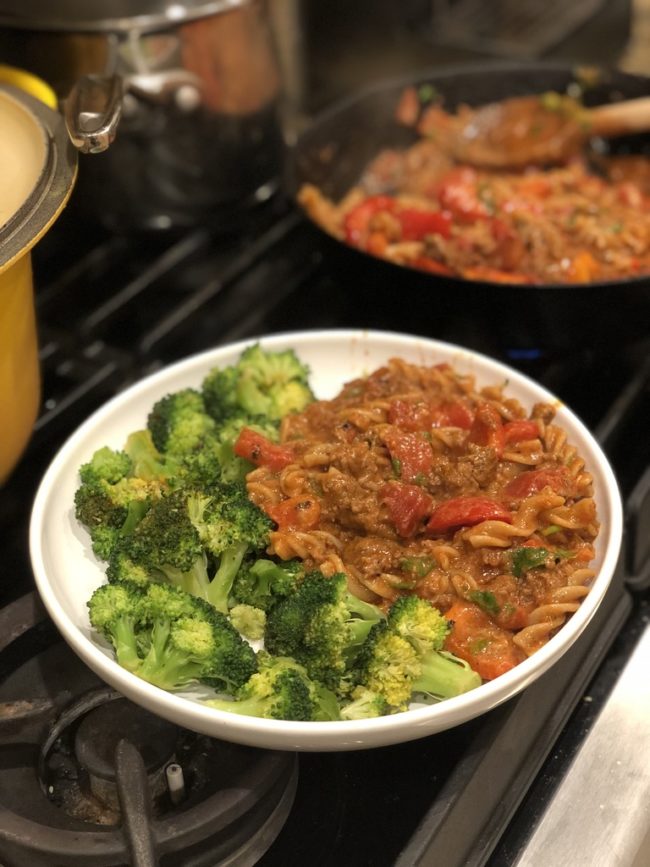 Bertram, demonstrating that coziness is only a fuzzy pillow and blanket or two away.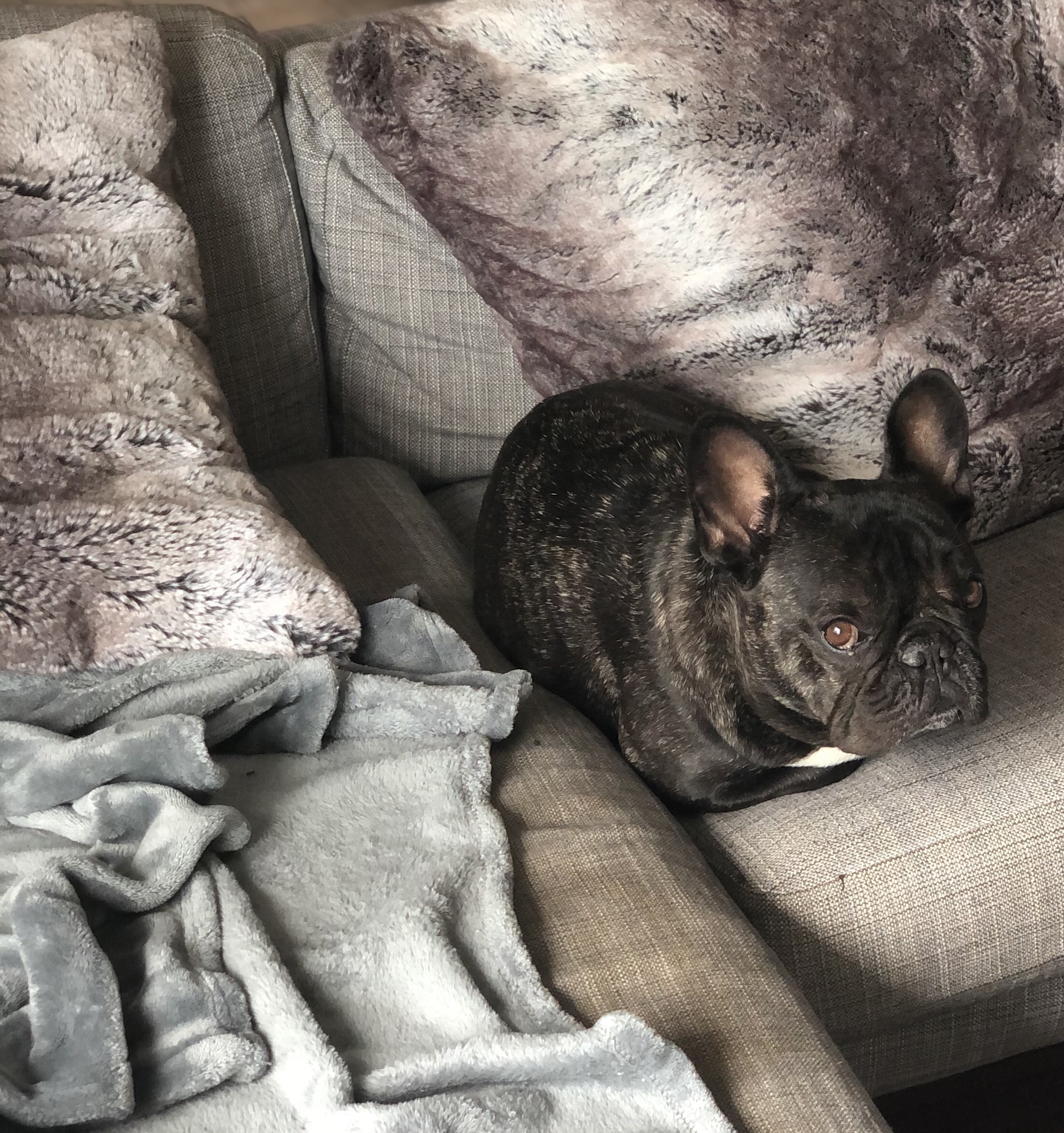 Here's to a very good week.
xo Sam