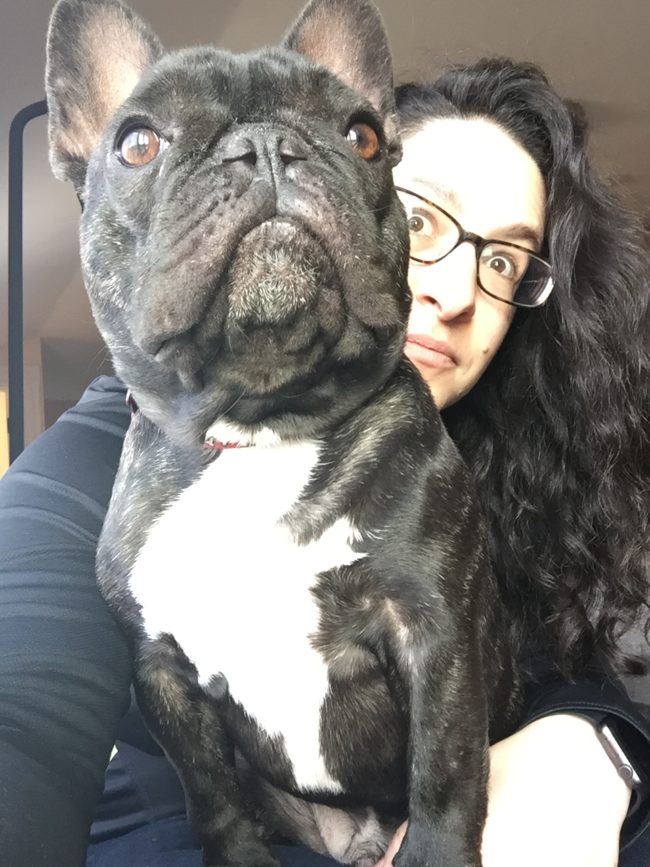 Here's a non-exhaustive list of things that I do when I feel like not doing any work.
It's that awful feeling. You wake up, have a long list of things to do for the day, and suddenly you are overwhelmed, grumpy, in need of a caffeine drip, and you are just NOT READY start the day.
Not to mention when that feeling hits the middle of the day and your to-do list is long – you've been on a roll, things are going well, and then BOOM, you hit the wall. Whenever the mood strikes; here are some ideas to get yourself back on track:
[START NOW] When I'm not ready to start the day:
* Make the bed. This seems to be in every productivity book written in the past decade. Because it works.
* Take my vitamins. Chances are I'm lacking Vitamin B. Or a swig of probiotic from the fridge. I find that a small positive behavior can really set me on the path of better habits for the day. This is one of my "anchor habits" that other good habits build on.
* My elaborate morning coffee or tea ritual. Kettle on, grind the beans, get the coffee, curl up with the dog on the couch for 45 minutes before starting the day.
* Read my way to a better place: at least 15 minutes of personal development books – Michael Hyatt, Brian Tracy, Brene Brown, Stephen Pressfield, anything from the self-improvement, productivity, business aisle. Usually this gets my brain thinking "work-mode".
[Get UNSTUCK] When I'm feeling blocked:
* Just 10 minutes. Set a timer, and commit to doing 10 minutes of work on a task. This also works for those days you don't want to move or exercise.
* Pull out my notebook. 25 minutes to get stuff on paper. Sometimes 50. What's scaring me? What am I dreading? What is blocking me?
* Walk outside for 10 minutes. If I'm having trouble transitioning between work projects, I'll take 15. A change of scenery is a great way to shock yourself out of a negative thought pattern.
* Put on a Podcast. Being Boss, RadioLab, Tim Ferriss. Whatever's on my podcast list. Usually I pop in the headphones and take the dog for a walk to listen if he's home with me.
* Create something small and tangible. There's power in making things. Knitting, cooking, a flower arrangement from the yard.
* Hardboil a dozen eggs. I work from home. There's something comforting about batch cooking and knowing that I'll have something good to snack on throughout the day. Also, if I don't manage to get "enough" stuff done, at least I've hard boiled some eggs.
* Gratitude list. Sometimes I start with just three things that I'm thankful for – even if it feels like there's not much that can go on the list for today.
* Taking 15 minutes to write a short retrospective of my week so far. What worked well this week? What should I stop doing? What should I improve?
* Take the day off. (Sometimes you just need to take the nuclear option.) It's important to commit to my work, but not at the total expense of my health and sanity. I've been working at getting better at stepping away from my work entirely. There's no shame in taking a well needed personal day.
* Phone a friend. I've been getting better at reaching out – be it a friend, a biz-friend, or my mom. Short phone calls have been useful to reset when I'm struggling.
* Take selfies with my dog. Somehow animals make everything better. If you don't have a dog, cat, bunny, snake, or other lovable friend – watching youtube videos of cute baby animals is a good alternative.
I'd love to hear some of your best ways to reset a rough work day! How do you get back on track?
Need more ideas for productivity and self care? My next mini-course round launches on October 16th. It's only $29 and designed to get you back on track and focused on yourself so you have the energy to do great things in the world.
SaveSaveSaveSaveSaveSave
SaveSave
SaveSaveSaveSaveSaveSave
SaveSave