It's a wet travel day on my way to Texas, and while I've finally arrived in the Lone Star State, unfortunately, I've arrived in the wrong city, and we're currently sitting outside the gate waiting for a new pilot to get us from Austin to Houston. I spent a good long while chuckling as the gate manager has been ever so politely dealing with my fellow passengers, but there are oh so many times you can listen to someone say "I'm sorry ma'am, I really can't control the weather," and then continue to get berated by a irate traveler without starting to feel a little crazy yourself. So I thought this would be a good time to talk to you about some of the great books I've been reading lately!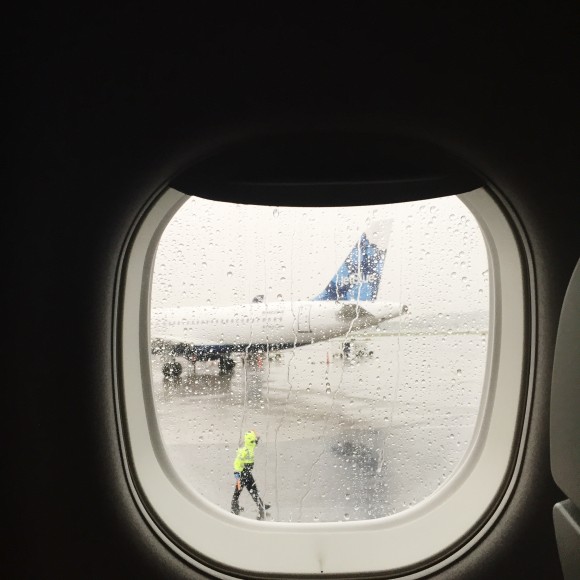 At the end of the month I finished an early galley copy of Jess Fechtor's Stir,  and last night I had the pleasure of attending her spectacular author event at the Harvard Bookstore.
I've been reading her blog Sweet Amandine for nearly as long as I've been writing at The Second Lunch. We started writing the same month in 2009, albeit for very different reasons. I was feeling very lonely in my new city, San Francisco, and she was finding something to do after a devastating brain aneurism left her very, very sick. Of course, I didn't know that at the time that I started reading her blog, and it wouldn't be until much later that she started sharing more with the world. (Incidentally, I started reading her new blog in 2009 because she was writing about food from Boston, and I missed New England. It's been delightful seeing this book come into fruition!)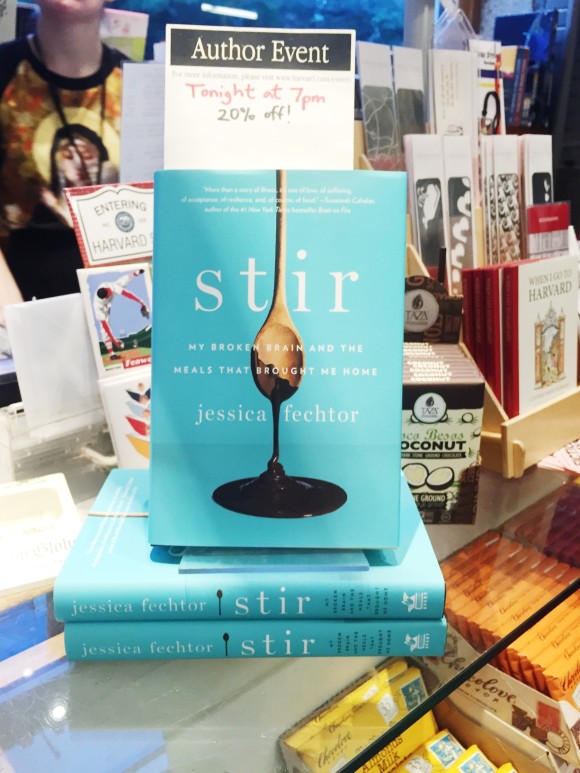 Her book, which I worked through in one whirlwind sitting (I didn't get up for five hours) is spectacular. Beautifully written, will make you cry, AND there are recipes! Go read it!
I'd also like to say that as a book lover, the amount of people who came to this event gave me ALL of the warm and fuzzies. But duly deserved, because Jess is just as lovely in real life as she is on the Internet.
West Coast friends! She'll be speaking at Omnivore Books on July 16th! Go!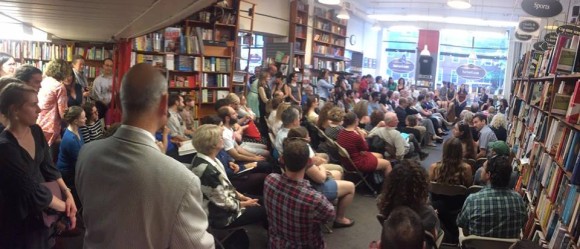 In Fiction, I just recently finished The Storied Life of A.J. Fikry, another book that I'd held off on for absolutely no reason other than I thought that the popular obsession couldn't possibly be warranted. I was wrong. It's a great book!
A few other titles on my bookshelf include Americanah, and Jonathan Galassi's Muse.
And of course by the end of this travel debacle, I'll likely have finished the ENTIRE 530 pages of All The Light We Cannot See. I'm on page 363, and I started this morning after take off, after picking it up on a whim for David Leite's new book club. I had absolutely no idea what the book was about before starting, and it hooked me from the first 10 pages.
What are you reading?