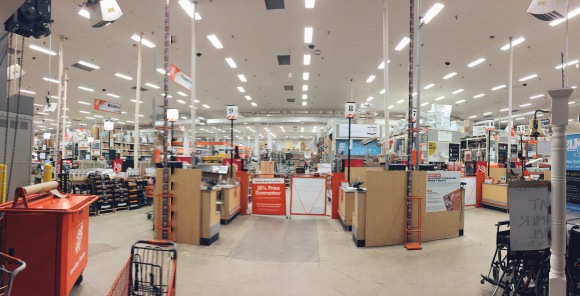 Yeah, that's right, Home Depot. Romance! We're waging war against some tiny grey fuzzy terrorists, and needed to get some extra weaponry. If anyone has any great solutions for dealing with mice (other than getting a cat), please share your wisdom in the comments!  I also picked up some of those hand warmers (great for skiing, or running on a cold morning), a space heater, and entirely too many Mr. Clean Magic Eraser sponges. They really are magic!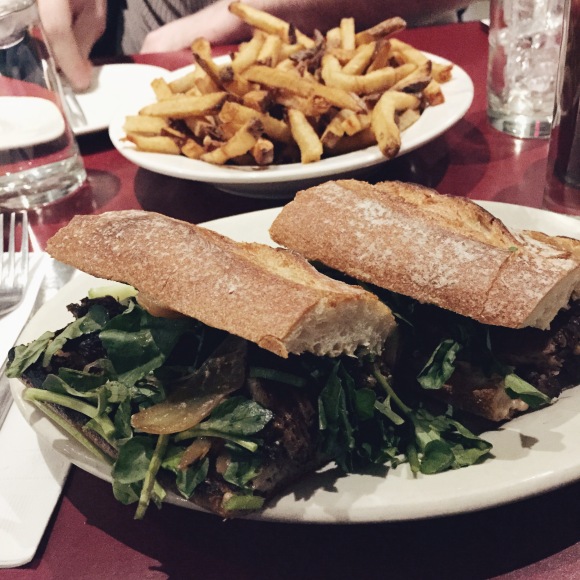 We at dinner at Strip T's. It's been some time since we had been in there – they went through a weird period after Ribelle opened, but it was nice to stop by and get some good dinner tonight. We split a wicked small caesar, and french fries. I had the lamb sandwich, and Devon had the meatball. Dessert was rice pudding with sour cherry compote and caramelized nuts, and a slice of dense chocolate cake with caramelized white chocolate icing and pretzel crunch. It was a two dessert kind of evening, and I saved some of the rice pudding for breakfast tomorrow.
Almost as good as home made rice pudding for breakfast.