Racing, healing, cooking, reading, adventuring… a weekend the way I like to do it.
Here's some advice: you should choose your wellness professionals based on their canine office companions. This is dear sweet Momo. Her mom helped me today with my hip flexors, back, and posture. She helped me today with her wagging, licking, and kisses. Frenchie kisses!  Oh goodness, I really, really need a dog.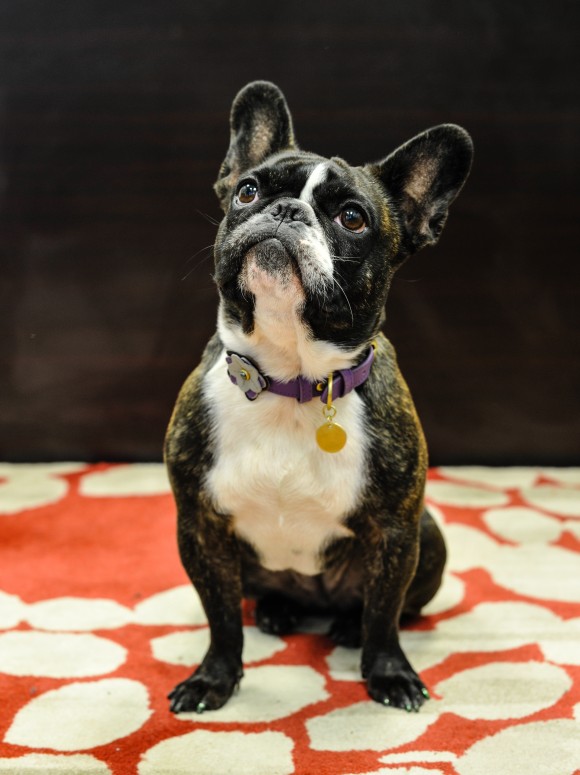 Yesterday, after the better part of four days spent sick in the house, I ventured out to run the Spartan Time Trial at Fenway with some adventurous members of the RunKeeper team. I knew that it was going to be rough given that I was feeling sick before we even started the race, but as a Sox fan, I couldn't pass up the opportunity to race through 20 obstacles at Fenway Park.
Here's us, minus Bram, who was taking the picture.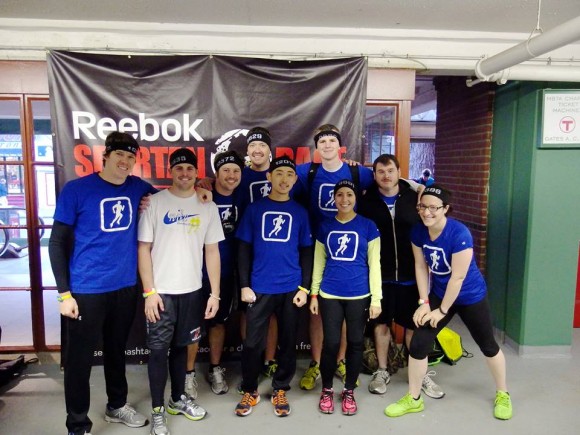 In a nutshell: we burpee-d, climbed over (and under, and through) many walls, bear crawled, farmers-carried two very heavy water jugs down and up a set of stairs, jump roped with heavy ropes, did pushups in the Red Sox locker room!!, hopped on an erg for a sub 2:00 500, jumped up stairs, med ball tossed, climbed across walls, attempted rope climbs, climbed across monkey bars, hoisted a weight to the roof, attempted a javelin toss, ran through the entire stadium and the green monster seats, climbed a cargo net, box jumped, did many, many more burpees, and fought our way to the finish.
This may have been my slowest 5k, and I may have felt like death for most of it, but it certainly was one of the most fun! We finished in 1:14 – the mileage is off, because a good part of the course was indoors. (I started the timer a few minutes early so I could stick my phone…into a sock and into my spibelt to make sure that I didn't accidentally destroy it on the course.) What I do for tracking!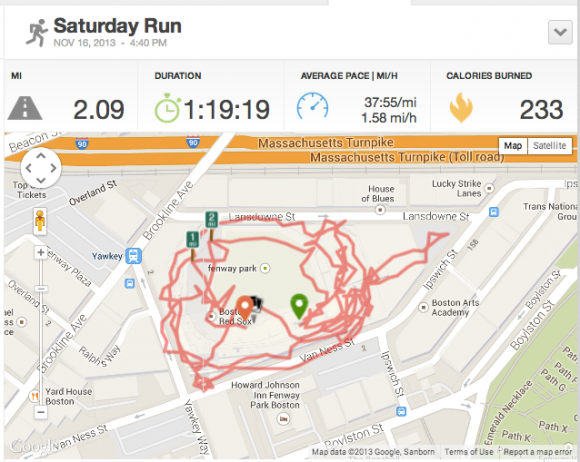 A good part of the rest of the weekend was spent reading, and cooking. Here's what I made this afternoon. (Not pictured – the Crescent Ridge Egg Nog I poured into my aeropress coffee.)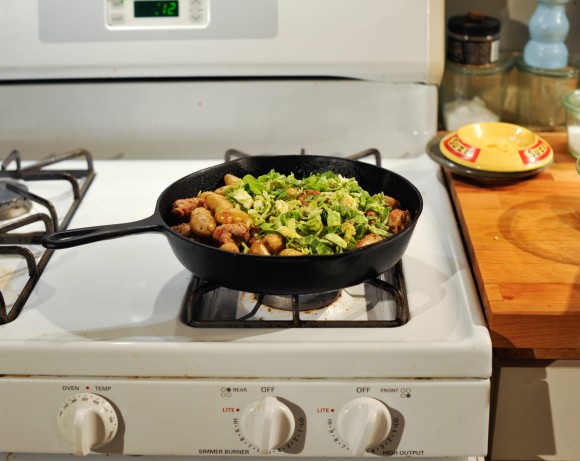 The Sunday Cook-up:
Three meals for the week, and some extra roasted vegetables. I'll be out both Thursday and Friday, so there was less to cook! I still have a fourth meal to think about, but it's likely going to be some quick fish. Or maybe some soup from the freezer.
:: Meatballs in mustard, beef broth and cream sauce, with a salad and crescent rolls.
:: Braised chicken with shallots, pancetta, cannelini beans, and parsnips. Finished with a swig of marsala.
:: Sausage with pancetta, baby potatoes, and brussels sprouts.
:: Roasted parsnips (coconut oil, salt, and pepper.)
Happy week, everyone!