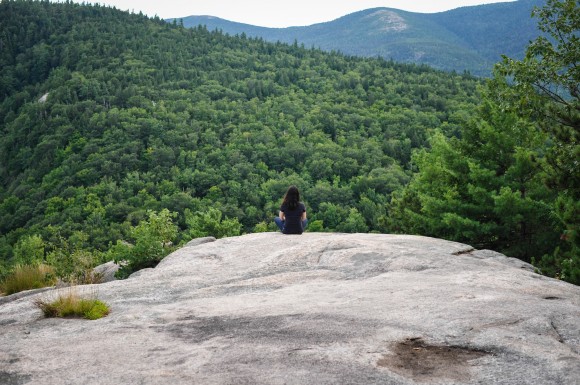 It's Thursday already, and I feel like the week is escaping me. I've spent a lot of time thinking about writing and running – and how it helps to break up both into small increments, and it's better if you only write a paragraph or run a single mile than none at all. On the running front, I've started a new 28 day streak to kick off the beginning of a long race season. At the beginning of summer I did a streak from Memorial Day to the Fourth of July, and I made it to the penultimate day, after which I pretty much sat on rear unapologetically. I find that it's a heck of a lot easier to head out when I know that I "have to". Before we discuss this week's meal plan, here are some photos from a few weeks ago, from my trip out to North Conway. It was especially beautiful out there.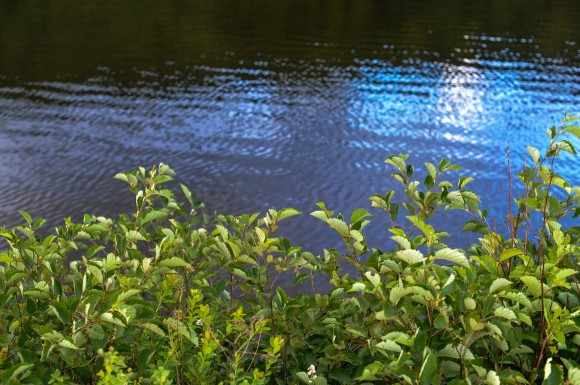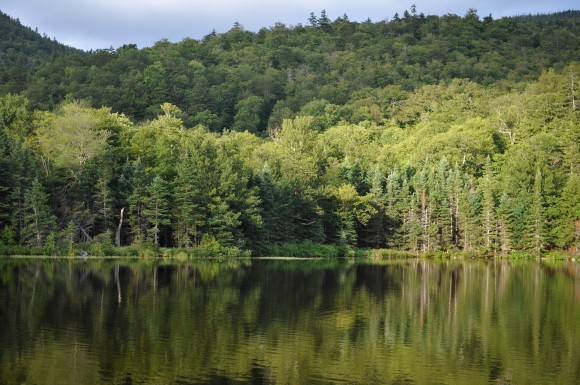 For nearly four days we were surrounded by mountains, rivers, and streams in Hale's Location. (The smallest town in New Hampshire, and the first town to vote in the national election!) Alison and I hiked through the woods, headed up Cathedral Ledge, looked over to Echo Lake. We went on long drives, took photos of trains, visited popped into the wacky Zeb's General Store, and browsed the shelves at White Birch Books. I had a great Cortado at Frontside Grind – a new coffee shop of note in the area. And we shopped at the outlets, which, I should let you know, includes a Brookstone outlet. I had to hold myself back from emptying my entire wallet. Those massage chairs at steep discounts? Mhmm? You know the ones. The men, on the other hand, were cooped up in the house recording all weekend. They did manage to accompany us one evening to the Ben & Jerry's in North Conway, where we pulled up at the same time as a summer camp bus. The Coconut 7 Layer Bar Ice Cream was worth the annoyance. Also. Middle Schoolers these days. I think I'm old, because seriously the short length on those kids was scandalous.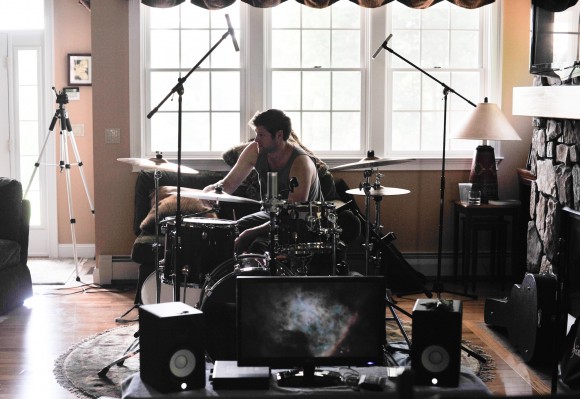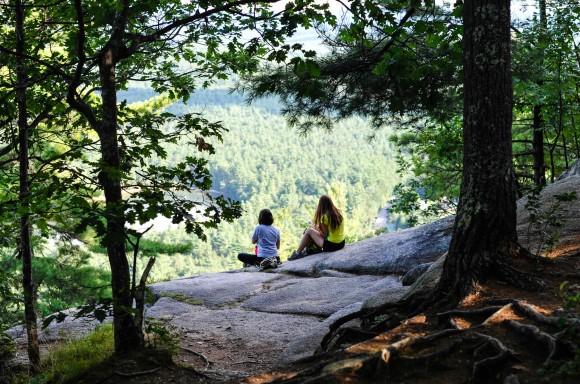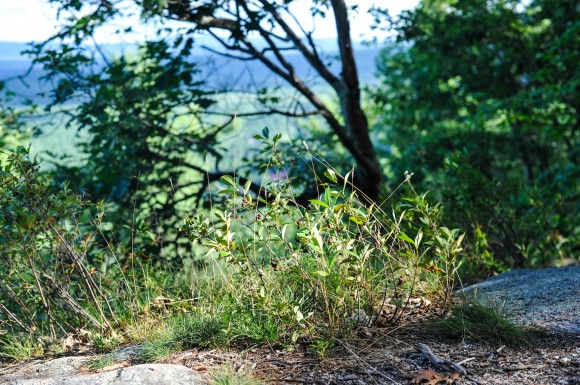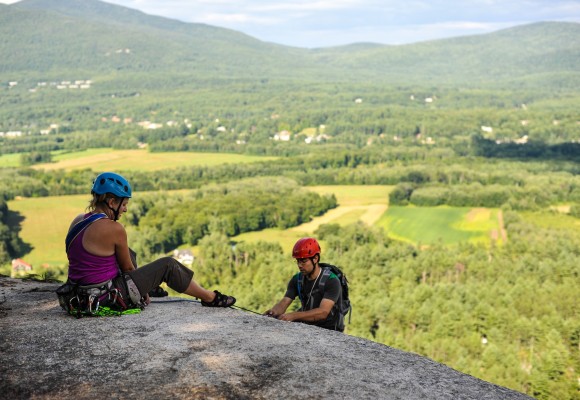 And then, of course, there was food. Massive, massive amounts of food. I took very few photos of food, possibly because we were surrounded by it constantly, and health went out the window. At some point I became deeply ashamed at how many Trader Joe's mushroom turnovers and mini pot pies I consumed. There was Sicilian pizza from Elvio's, croissants for breakfast, and elaborate sandwich spreads for lunch. Saturday we made dinner on the grill – hamburgers, hot dogs, baby potatoes, asparagus and corn. We made s'mores in the fire pit, and then the next morning there was warm fresh cornbread, biscuits, bacon and eggs. Monday morning we had pancakes, waffles, more eggs, ham, and bacon. And then there were pounds of food left, and we ate leftovers for days.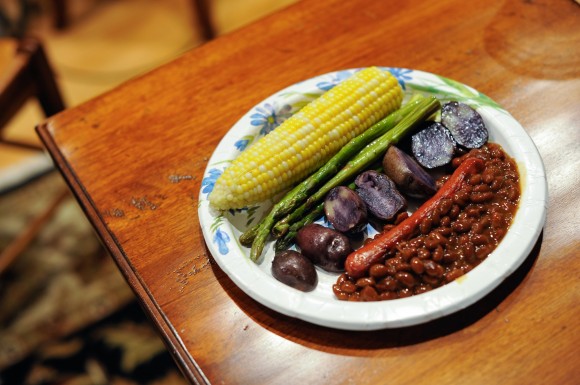 Coming home, I was craving kale like nobody's business, and I've been stuffing myself with nutrient-packed meals for the past few weeks to recover.
This week's meal plan includes home cooked meals every day this week, in preparation for a weekend in New York for the wedding (including three separate events!). Of course, Monday, our "home cooked meal" ended up being takeout Vietnamese food from Pho So 1 Boston in Randolph, after having to make a late night trip to IKEA to purchase three ceiling lamps for the electrician to put in the kitchen. Wait, that's right, I now have THREE lights in my kitchen. That, I swear, is momentous. Not only can I take photographs of food at night now that don't look horrific… I can probably have guests. Before now, the table in the kitchen was pretty much in darkness past 6 p.m.
:: Turkey Kofte (Turkish meatballs), with a big green salad with tomato, cucumber and avocado. Usually Sunday night is my seafood night, but my planned crab salad went out the window when the grocery stores were seemingly out of everything.
:: Orange-Mustard Baked Chicken Thighs. Loosely adapted from 'Dinner, a Love Story', by Jenny Rosenstrach. Chicken thighs baked with a sauce of marmalade and mustard. Served with steamed broccoli.
:: Cumin Lamb Chops with Carrot Salad and Stewed Zucchini. Well, it'll be cumin if I feel like it. The other option will be just lightly seasoned with salt, and topped with a vibrant salsa verde.
:: Wednesday Beans and Greens. I like the idea of having stand-by theme nights such as "taco night", or "fish night" (Sunday) to help take the stress out of constructing a meal.
:: Creamy Tomato Chicken with Basil. Another dinner adapted from 'Dinner, a Love Story', by Jenny Rosenstrach.
:: Crab Salad with Avocado, Tomato, Basil and Lemon Vinaigrette. This was supposed to be Sunday's dinner – I even got a perfectly ripe avocado for the occasion, but alas I was thwarted. We usually have Friday night dinner out, but we will be staying in this week.
And Fitness? This week I'm going to be kicking it up into gear. I have several fall races coming up, including a 200 mile relay in less than three weeks, and I haven't been doing a lot of running in the past three weeks, so I'll be adding back in my daily mile, at minimum. This is a good excuse to build on my running. [The three miles of walking on weekdays is my usual their and back commute walk.]
Monday: 3 mile walk + mile run
Tuesday: 3 mile walk + evening stroll/mile run
Wednesday: 3 mile walk, CrossFit Olympic Lifting Class + mile run
Thursday: 3 mile walk + mile run
Friday: 3 mile walk + running
Saturday: Off – Mike + Keren's Wedding (although, I'll be walking in New York)
Sunday: Off – Mike + Keren's Wedding