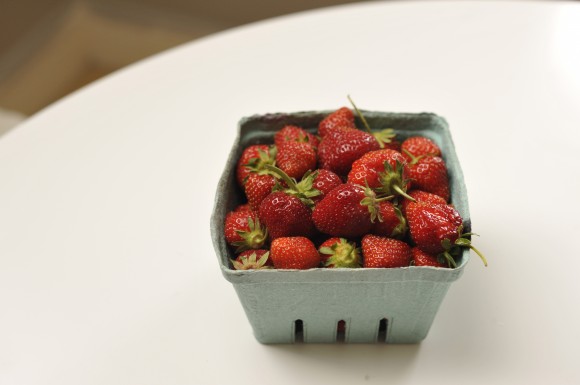 A Sunday night with no new Game of Thrones? What will we do? Oh, that's right, the new season of True Blood starts tonight. Thank goodness for HBO. It's been quite a long week, but this weekend I spent some time busying myself around the house, plenty of time out doors, and eating a few special meals out. On Friday night we had our usual Friday night dinner date at the Cottage. I went for the chicken tortilla soup, and a side of mashed potatoes. I don't know. It was cold, a little rainy, and I just really wanted mashed potatoes. Potato police, just leave me alone.
Last night, we ended up at Gustazo in Belmont, for a Cuban dinner. We shared pork chicharrón with guacamole and mango salsa, Devon had the churrasco steak with chimichurri, and I went for the picadillo – ground beef with stuffed olives, tomato, topped with a fried egg, with buttery rice and sweet fried plantains. And then there was dessert. Gustazo has no liquor license (b.y.o.b.), but my goodness do they have good coffee. I went with the Cafe Bonbon – the Cuban equivalent of Vietnamese coffee, strong espresso with sweetened condensed milk – and the flan con coco. "That's one hell of a flan!" Devon said to me, and I'd have to agree. Not too sweet, and the absolute perfect quivering creamy texture.
To balance these meals, I've been an active bee. Last week I mentioned my participation in the Runner's World Summer Running Streak – I've really been enjoying the momentum that running a mile a day gives me – it eliminates the stress of choice, and I'm just so excited to get out and run. It's also given me confidence to run longer distances – a few weeks ago I ran the Newton 10k and PR'd, and yesterday I ran the Heartbreak Hill Running Company's Firehouse 10-miler. 10 miles – that's a good 4 miles longer than I've ever run before. I wouldn't say that I trained for it, but the goal was just to run and finish, and finish I did. (Actually 10.88 miles. We got a little bit lost.)
Here's a snapshot of last week in fitness:
Sunday: Kayaking on Lake Waban, 1 mile run + 2 mile walk on the Charles
Monday: 3 miles of walking (to and from work), + mile run
Tuesday: Rest day (drove to work) + mile run (in rain boots!)
Wednesday: 4 miles of walking + mile run (in flip flops!)
Thursday: 2 miles of walking, mile run (in the pouring rain!)
Friday: Mile run, work meeting walk (with a work dog!)
Saturday: Firehouse 10 miler! (10.88 miles)
Sunday: 1 mile run, an hour of Open Platform at CrossFit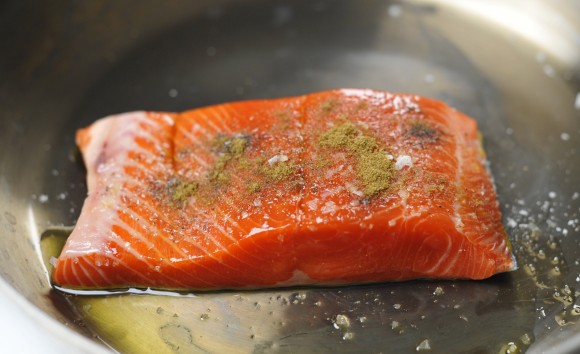 The Meal Plan: Meal planning! I still do that. Except when I don't. Lots of comfort food for this week, because I set off to the store without actually planning out my meals or consulting any one of my million cookbooks. Today I ended up at four grocery stores to get everything I wanted. Well, actually, I wanted matcha and glutinous rice flour to make these, but I couldn't find the rice flour at any of the four stores, and I didn't really feel like spending $20 on sub-par matcha. First stop was Russo's, then a brief pit-stop at Stop & Shop, specifically for some Goya Black Bean soup, because, while it isn't particularly healthy, I crave it enough that I cave in once and a while. And man, the entire Goya aisle makes me tingly and excited. Then Trader Joes, because, even if I don't need anything at Trader Joe's, I always need a sample. And finally Whole Foods, because on Sunday night I like to get some good fish for dinner.
Sunday: Copper River Sockeye salmon, black bean soup, rice, and avocado.
Monday: Spaghetti and Meatballs (i.e.: convenience food from Russo's), and tomato basil salad.
Tuesday: Shakshuka (a.k.a. Eggs in Purgatory) with feta and salad
Wednesday: Pancetta, peas and orzo (from Nigelissima)
Thursday: Turkey chili with cheddar dogs and fried egg
Friday: Out to dinner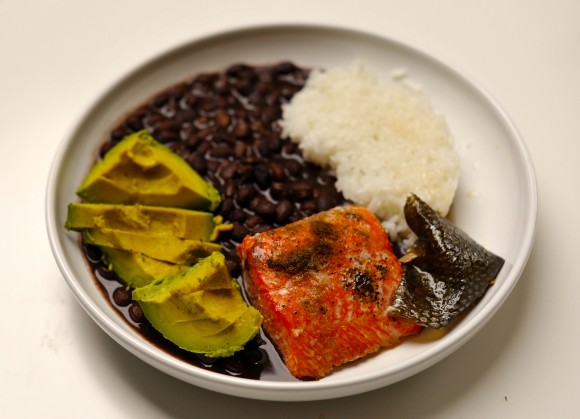 See that crispy salmon skin? Nobody ever wants to eat it except for me. What will you be eating this week?
Have a great Monday everyone!