For years I've wanted to make, and share, a daily practice of writing, but I was too anxious to start. The act of writing really wasn't the problem; I was afraid of not being good enough, profound enough, or not being the best. So I just didn't write. While I'm certainly not shy or quiet, there have been many occasions in life where I've missed out because of this fear.
A funny thing happens when you commit to something and stick with it. Your life starts changing, fast. Seemingly impossible things completely unrelated to your original goal start becoming possible. When I started writing here regularly again, I had to consciously put aside my anxiety about being the best, and remind myself why I was here: to cultivate a daily practice of writing and photography, to support myself during the challenge, and to be part of a community who shares my values and inspires me daily. I still have to remind myself, I think we all do sometimes – you are worth it, don't let fear hold you back.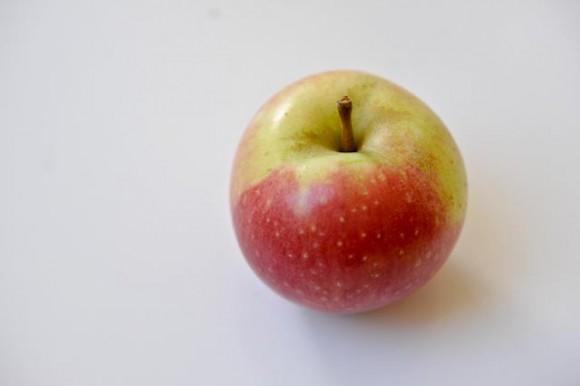 My day started out uncharacteristically. I was supposed to have a meeting mid-morning over coffee, but it was re-scheduled, so I worked most of the morning before I realized that I had neither eaten anything nor had my caffeine. Around noon, I grabbed this Spencer apple and headed out the door to pick up some George Howell coffee at Formaggio.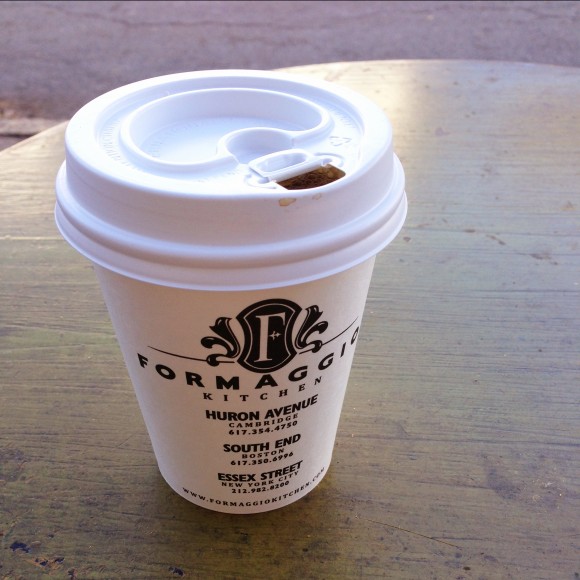 It was brisk, but sunny, so I took the opportunity to take a half hour walk around Cambridge before heading back home. I had planned on running in the evening, but was feeling a little bit under the weather, so the walk seemed like a good compromise.
In the late afternoon, I put together a salmon dish that I was working on for a secret project. Not being able to keep a secret, I went ahead and shared a photo of it on Instagram, so there's no hiding it here. (I'll post the recipe next week.)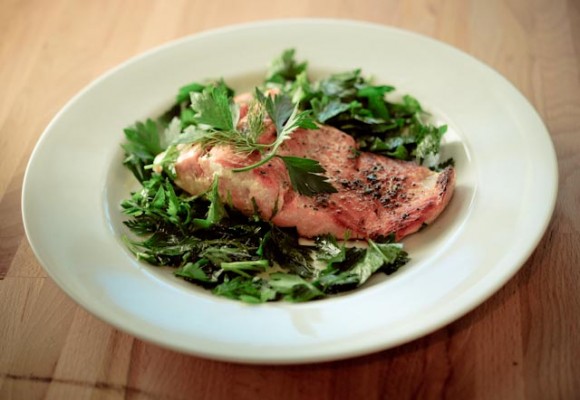 Lately, I've been working on practicing better self-care. As a coach, I was trained on the value of self-care for optimal health and wellness, but practicing what I preach in this area has always been difficult. When I was living in San Francisco, practicing mindfulness/meditation based stress reduction, getting regular massages and chiropractic adjustments, acupuncture, and practicing regular yoga were all part of my routine and provided tangible benefits, but in the past year I've regressed.
So I took my own advice, and went for a manicure and shoulder/neck massage at MiniLuxe. The color is OPI, I think either Sweet Heart or Hopelessly in Love, but honestly I didn't check. For hands that have suffered mercilessly in the kitchen and the gym, I thought they turned out remarkably nice.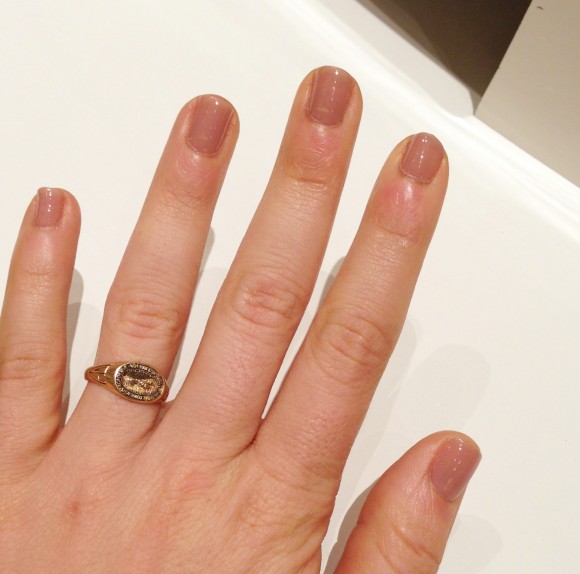 For dinner, I cooked flounder filets in olive oil, seasoned with Turkish fish seasoning. For light flaky fish like flounder, I usually cook them on one side for a few minutes, and baste the top with hot olive oil, which cooks it through without needing to flip it.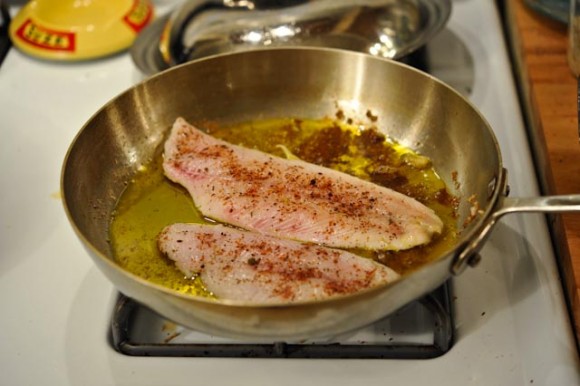 I baked a sheet tray of parnsip fries with rosemary, and served myself up this not quite as indulgent version of fish and chips.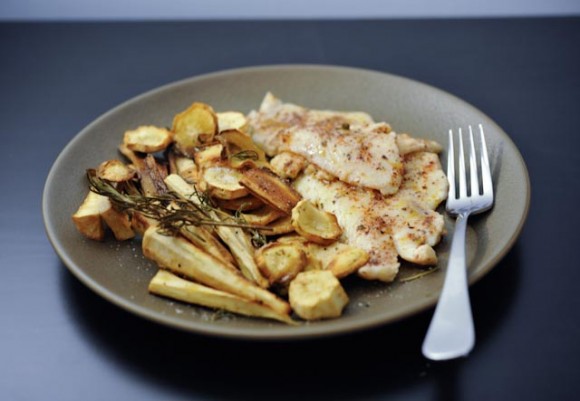 For dessert, I baked a few pumpkin walnut cakes from this recipe. They didn't quite turn out as successfully as I'd like, but when I tweak the recipe to perfection, I'll post it.