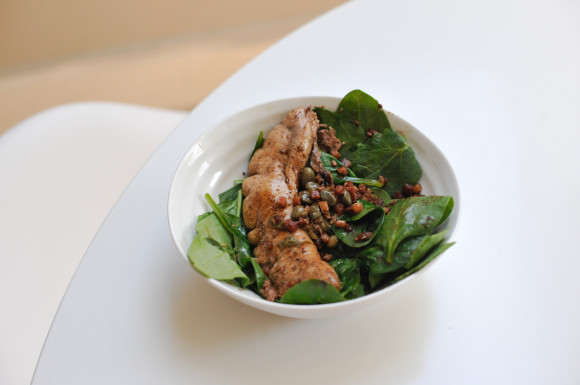 Last year, tragically, I missed the shad roe. The season is very, very short – when the shad swim up the Delaware to lay their eggs, a week or two at most. Unlike the marketable items of the season, the shamrock shakes and corned beef, the asparagus you'll be eating for weeks, if you see a lobe of these, buy them, buy them right away, you'll likely only get one chance to, and then they are gone.
Let's not beat around the bush, the visual aesthetic of shad roe is unfailingly feminine. Shad roe is the egg sac of the shad, a historically significant fish around these parts. Shad roe sacs are large, filled with tiny eggs that firm up when cooked. The taste is reminiscent of both offal and caviar, a distinct flavor I look forward to once a year.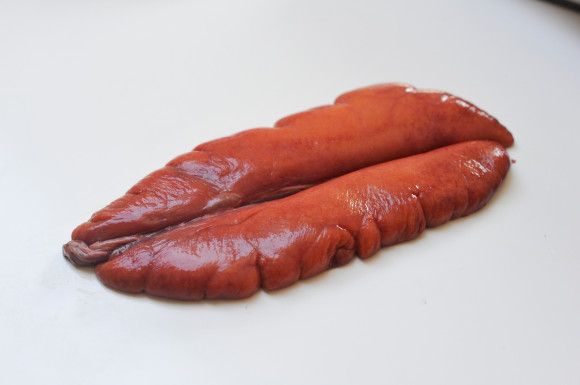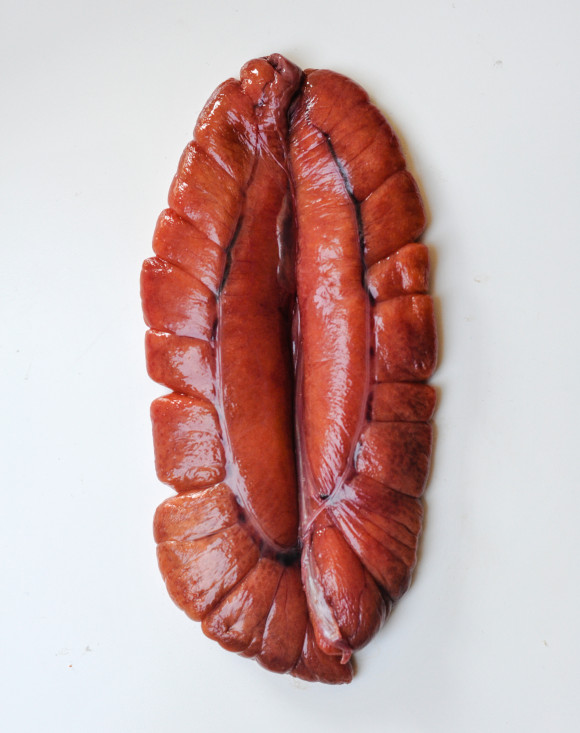 Once you procure one of these, you have a few options, but most agree that gently cooking in butter or bacon fat (or both!) is the way to go. My mom dredges hers in a little flour, salt, and pepper before cooking, and makes a green salad with lemon oil dressing, preferring to stuff the cooked shad and salad into a crusty baguette. (This is always a good option.)
I happened across a lobe at Whole Foods this weekend, and surrendered $13 dollars for the delicacy. You can find it for less, but after last year's debacle – I saw it in the store on my morning walk, committed to coming back a few hours later to buy it, and upon returning it was gone for the season – I was prepared for highway robbery in order to get my prize. Without knowing what I wanted to do with it, I stalled, by brining the roe sac overnight in a quart of water and tablespoon of salt. This helps to reduce any blood in the veins, and produce, some say, a sweeter flavor. It's not a necessary step, but you can't put off buying shad roe if you see it, and this gives you a little extra time after purchase to decide its fate.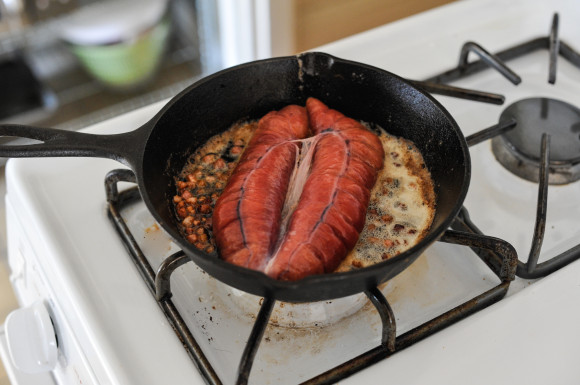 To cook my shad roe, I took a note from Jody and Ken here – in some butter and pancetta, gently on one side for about ten minutes, basting every three, then five minutes on the other side. I re-iterate gently – to avoid the splattering, popping of roe exploding. (And these babies EXPLODE!). After cooking the roe, and removing it from the cast iron, I made a quick pan sauce with the juice of a lemon, and a large spoonful of chopped rinsed capers, and served everything over a nice bowl of baby spinach. Peppery arugula would have been nice here too.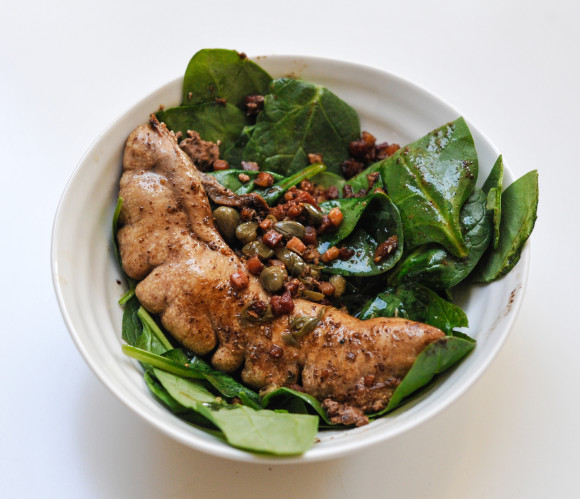 For one, a half a lobe will do, for two, you have a meal, or for a lone shad roe lover, a meal, and a second go around at breakfast, with leftovers accompanied by some scrambled eggs and bacon. I dutifully saved some for myself and dinner, round two, was on a fresh Clear Flour baguette, with a slathering of homemade mayo.
Have you tried shad roe?