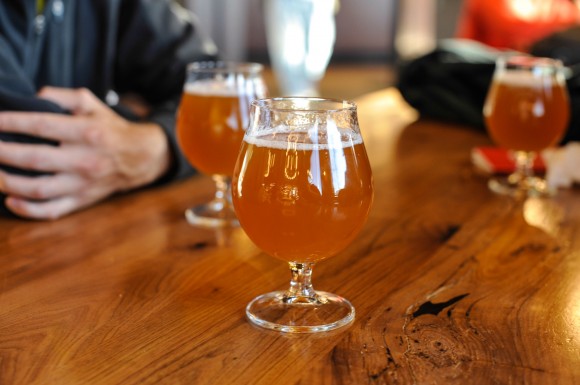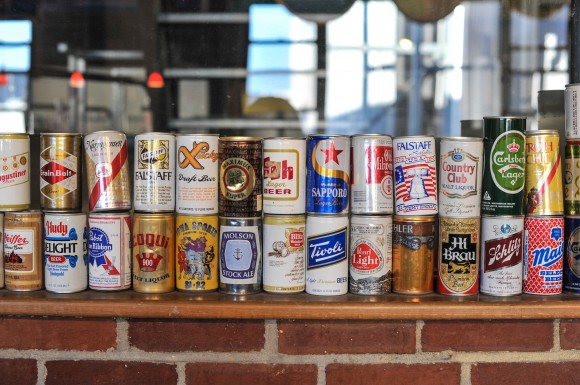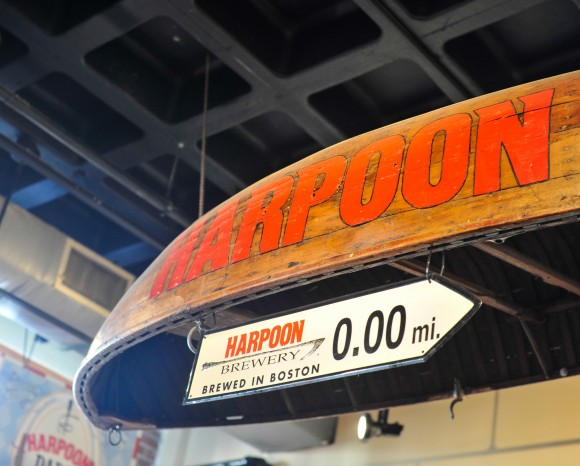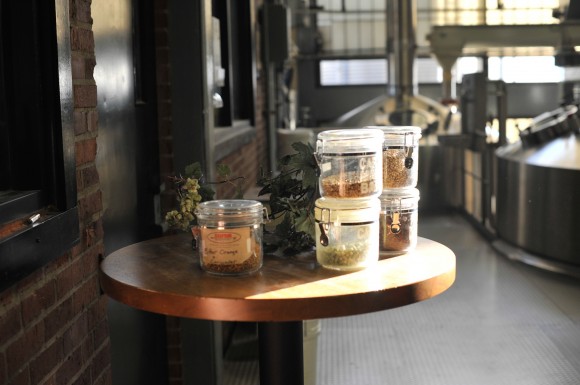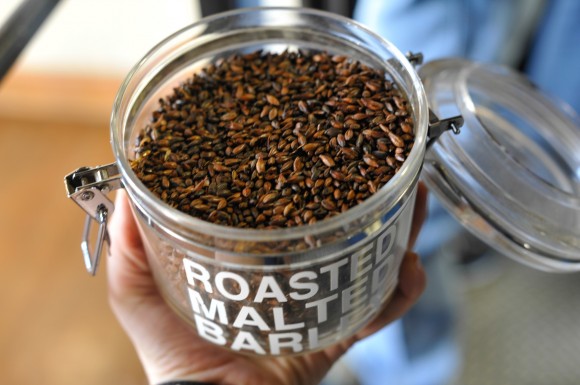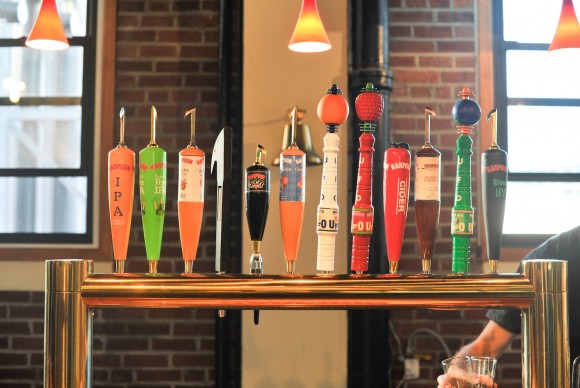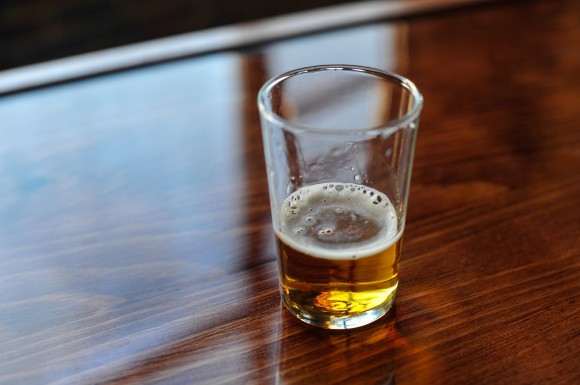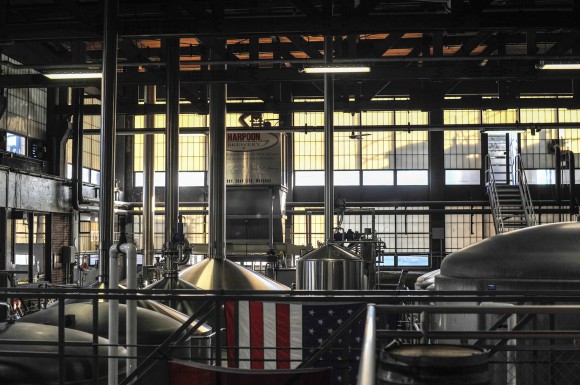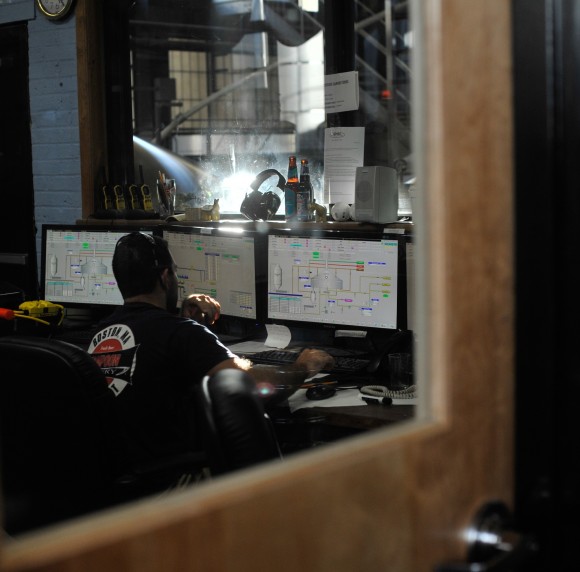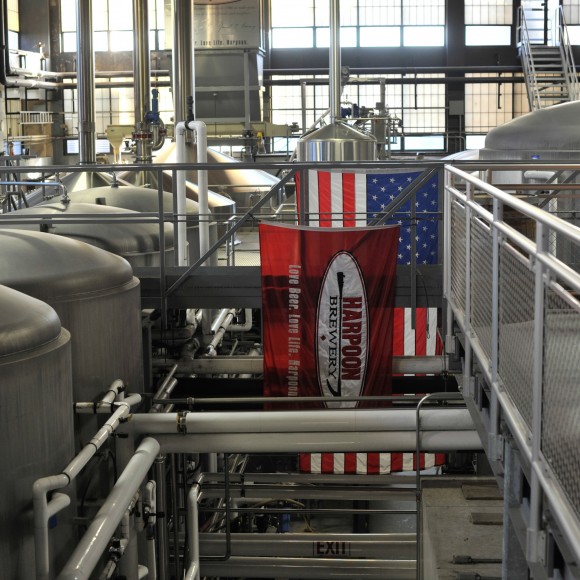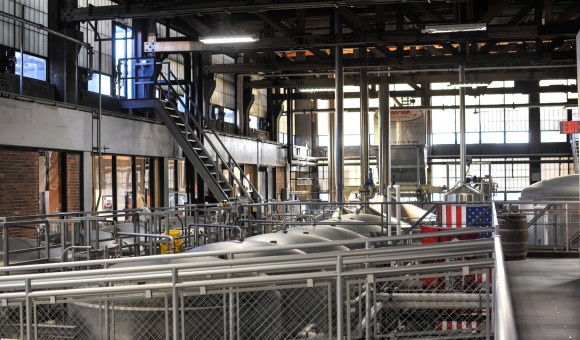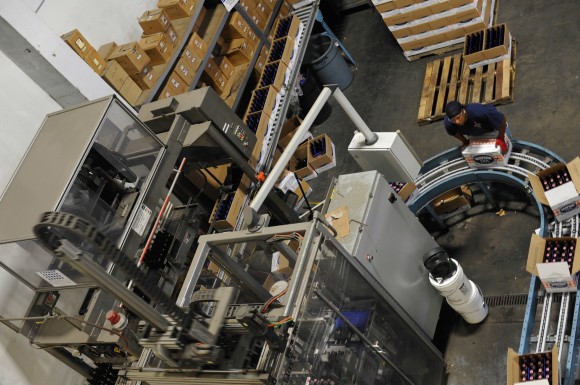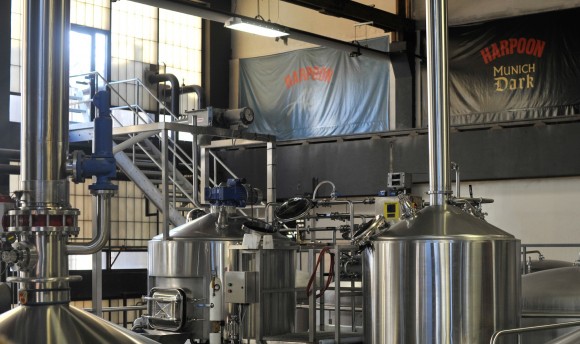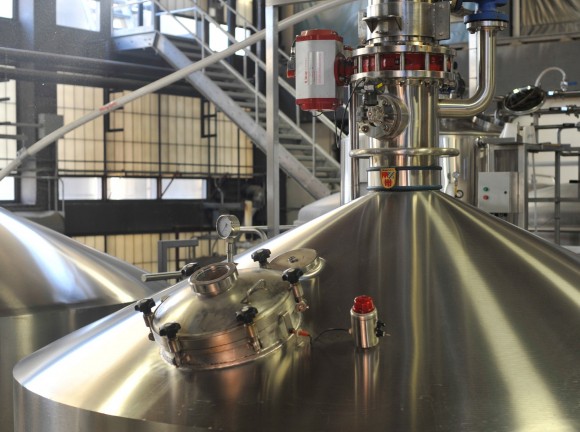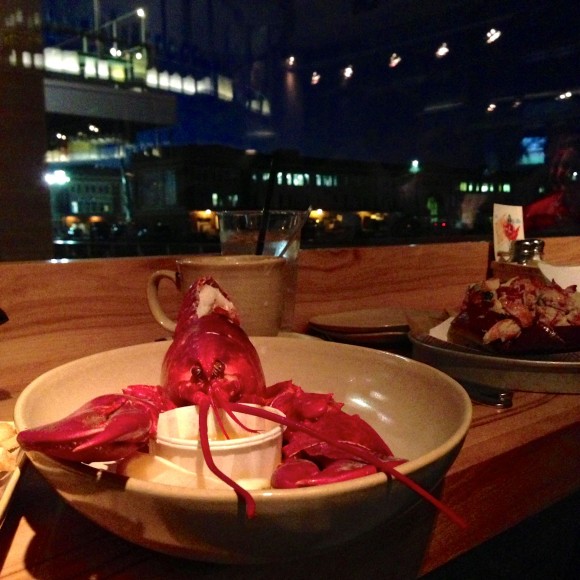 Today one of my off-site coworkers, Bill, was in from Oklahoma, and to celebrate we went on an epic Platform team outing to newly renovated Harpoon Brewery in Boston. The brewery is located right in the Waterfront area, incidentally, where I park my car every day, and yet I had never been. The tour is $5, and you get to sample a dozen beers. Yep, a dozen. Need I say more? For the record, that's about a dozen more beers than I've had in a good long while, so it made the occasion extra special. Nothing like getting a little sloshed with your coworkers.
We all donned our OSHA required glasses and headed through the factory. At the tasting, I got through a good amount of beer samples, including the green beer (unfiltered, which admittedly I loved!), the IPA (a favorite), White IPA, Rye IPA, Octoberfest, White UFO, and Pale Ale UFO, Saison Various, Brown IPA, and finally, my top favorite – the Stout. Due to time constraints, I missed out on the Raspberry Hefeweizen, Cider, and sadly the Leviathan, which I was really excited to try, but there was no warning before they shut off the taps on us. Your time is up! And we were shuttled out the door. Next time perhaps? (Fun fact: Rich Doyle, one of the founders of the brewery went to my high school, and I had to miss out on his alum tour a few months ago – maybe he'll consider making it a regular thing! If not, I'll be back on my own for sure.)
After our tour, we soaked up some of our beer at their beer hall, and dined on a few homemade pretzels. (How I missed taking a shot of these, I don't know – but maybe I was a little buzzed at that point.) We sampled pretty much every dipping sauce: garlic butter, IPA cheese, red pepper aioli, spinach dip, hot mustard, bacon ranch, peanut butter, and my favorite: the maple cider cream cheese. Knowing how many folks leave work on the Waterfront and head to the terrible bar that won't be named which puts cut hot dogs on their flavorless nachos – Waterfront office workers I implore you – make your way down the street to the Beer Hall for snack and beers! 
Of course, we couldn't go home without eating a proper meal, so festivities continued with a dinner at Legal Harborside. I decided that it would be the right time to squeeze in a lobster (my first this summer), and boy was it a treat! I should have taken a before and after shot – I decimated it. We assured Bill that locals do in fact eat lobster rolls and he shouldn't be ashamed that it's cliché, and he quite enjoyed his meal. Success!
Harpoon Brewery
306 Northern Avenue, Boston, MA 02210
http://www.harpoonbrewery.com/
Legal Harborside
270 Northern Avenue, Liberty Wharf, Boston, MA 02210
http://www.legalseafoods.com/