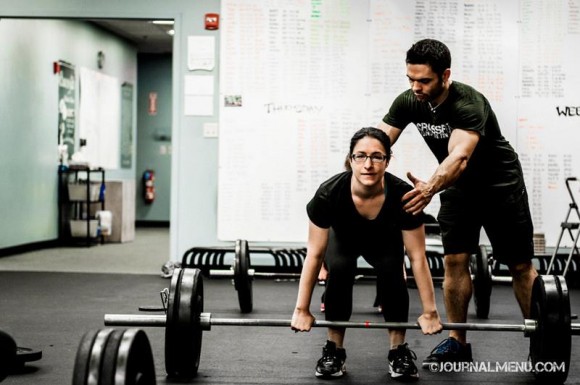 A few weeks ago I went into the gym with a cold, a red face, and a killer sinus headache and nearly had a panic attack when I saw Evan in the gym with his camera. For those of us who live behind a camera, being in front of one is not something we are accustomed to. In fact, I may have rudely let Evan know that in no uncertain terms was he to take a photo of me. I was a total jerk about it – I blame the headache!
Well, he managed to sneak one. And I think it's awesome.
*          *          *
10.15.12
Coffee this morning was a little fancy. Although I grew up in a house where my mother drank her coffee black, I much prefer mine with a heavy dose of cream. Having kicked the cream for this challenge, I've been doing quite well with black, but I decided to doctor my mug with a little bit of coconut oil to add back a little bit of that creamy texture. I won't do this everyday, but it certainly was a treat!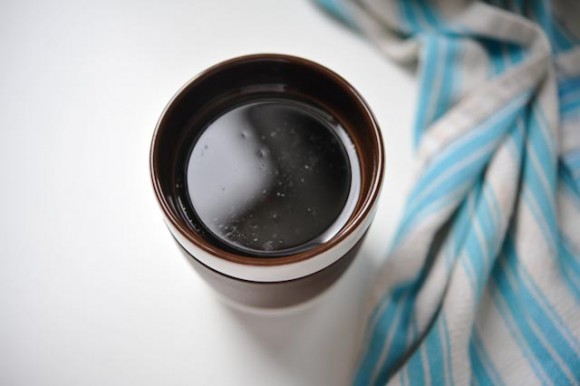 There was no breakfast. I wasn't hungry, and had to go out and about on a few errands. I've been really struggling to get in a good breakfast. Part of my problem is that I much prefer to eat a big lunch, a good size snack, and a big dinner. I'm on the fence about whether or not to actively change this habit as long as I'm getting in proper amounts of nutrient dense foods…
For lunch, I had a very specific craving for Tortilla Espanola– a Spanish frittata with eggs, onion, and potato and lots of olive oil. Seeking similar textural consistency, I made myself a big frittata with leftover roasted cauliflower, over a spinach salad with a bright mustard vinaigrette. I let the eggs cool down to room temperature before eating, which is really the best way to eat frittata.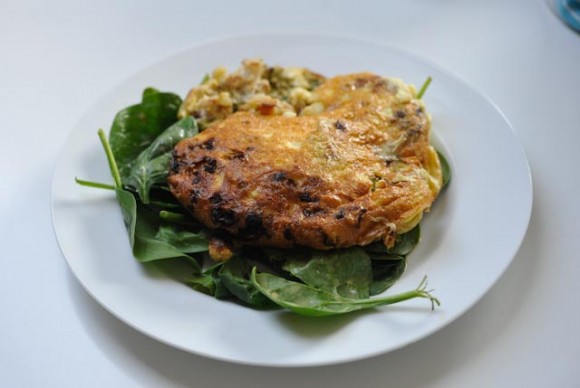 In the late afternoon I went for a walk and grabbed a gala apple and some Justin's Maple Almond Butter as I walked out the door. Portable snacks!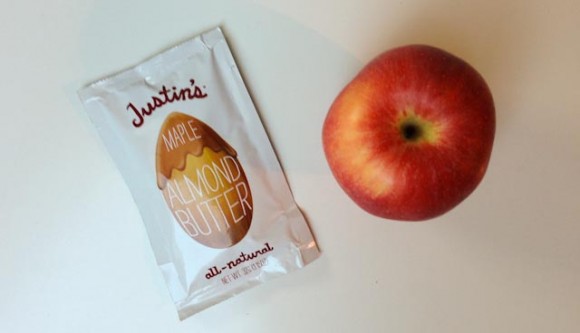 When I got home, I set to work making dinner: Mel's Chocolate Chili from Well Fed. I can't recommend this book enough. I don't often actually cook with cookbooks (I usually just read them for inspiration), but I've actually gone about and cooked several of the recipes in here to the letter, and they've been marvelous.
I have a few tried and true chili recipes, and make a similar version, but I thought I'd stick to as close to the book as possible for the sake of an honest opinion.
I made just a few small adjustments to the recipe: halving it because I didn't have enough beef, using the ultimate cheater move onions, shallots and garlic pre-chopped from Trader Joes, and omitting beef broth because I had a limited supply of tasty bone broth and needed to re-stock. (I just used the whole can of tomatoes instead of halving it, and added a little bit more water.)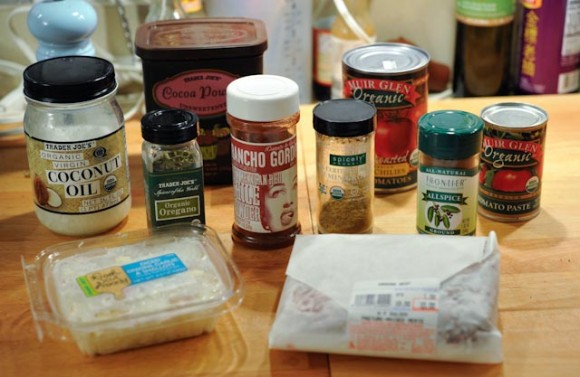 The chili takes literally 10 minutes to put together, and then you just let it simmer away on the stove top for a couple of hours. Your house will smell fantastic.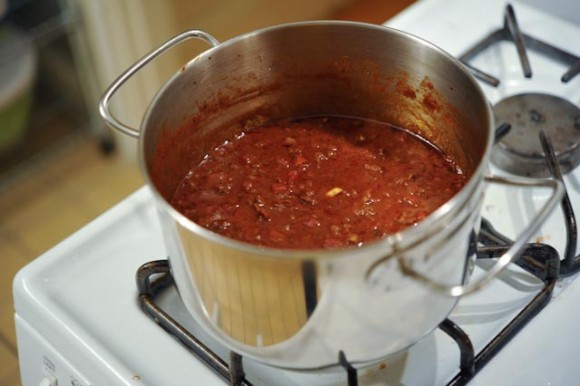 I served it with a dollop of guacamole, and ate two bowls full.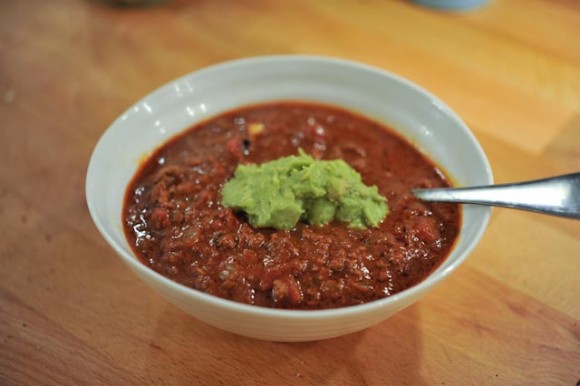 My biggest mistake? Not *doubling* the recipe. This one is definitely a winner.