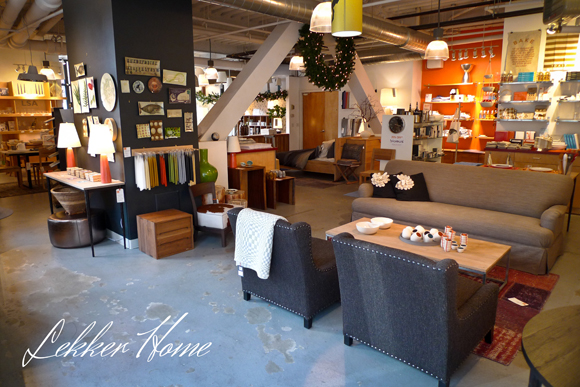 I've been having a lot of fun "re-discovering" the South End neighborhood of Boston. It's definitely the up and coming place to live, shop and eat in the Boston area.
The South End has gone through massive changes over the past several decades, and I remember when it was a different place entirely. In the 80's and early 90's, my aunt and uncle lived in the South End in a gorgeous bow-front (with my two very young cousins), and ended up moving out when someone got stabbed to death on my aunt's car. 
But the neighborhood has fought back, and people have come together. Small businesses have been the life blood of this community, and a lot of people took big risks that have been paying off. In food, Hammersley's has been going strong for over 20 years now, Barbara Lynch has three outposts – B&G Oysters, The Butcher Shop, and Stir; Joanne Chang's Flour Bakery + Café flagship is here, as is Ken Oringer and Jamie Bisonnette's Toro (and Coppa, which I'm desperate to try).
In addition to eating, the South End is also the place to shop. Firstly, SoWa Open Market is Boston's portal to Brooklyn and the Mission: a vibrant market, part farmers' market, part craftsman market, part flea market. Then there is Hudson – not the jeans– where I might shop I had unlimited funds. They have an outpost in Wellesley where I used to go and covet things in college. And then, among the treasures of the South End is Lekker Unique Home Furnishings.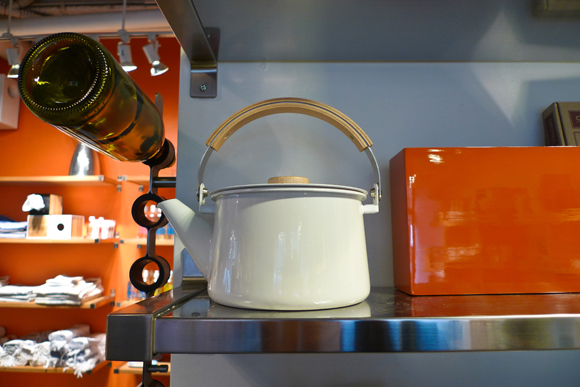 Lekker is one of those places that has the perfect gift for almost anyone. The store was opened by Natalie van Dijk Carpenter, a Dutch woman with incredibly good taste (lekker!) and curation skills.
The good thing about Lekker is that you can shop on a budget for yourself, or say for a hostess gift, and find some really excellent things. The store is filled with useful and stylish kitchen tools, candles, and local cookbooks. They also have some really graceful flatware and cutlery that I'd like to acquire. Or, if you are lucky enough to have generous resources, you can also find some fantastic furniture here.
I was particularly enthusiastic about that grey Jackson Chair, but it may in fact have been the most expensive item in the store at $3,650, alas.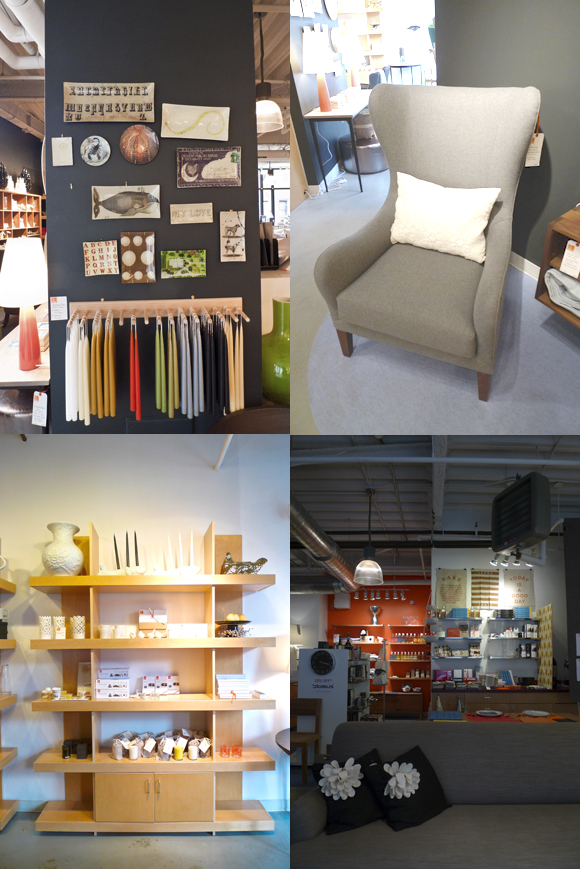 This time, I got to go into Lekker with a hundred dollar credit from local Boston-based mobile payment service LevelUp. LevelUp allows you to pay with a unique QR code that is assigned to you – by whipping out your phone, opening the LevelUp app, and getting your code scanned at participating locations.
The big strength of LevelUp is that they work with community businesses to offer small credits at each location, and reward repeat shopping by offering better credits the more you frequent a particular establishment. The user interface is clean, and the process is simple. You store your credit card information securely, and can pay a tip with the app as well. In Boston, the majority of the merchants participating are restaurants, but it seems like a no-brainer to expand to all types of local businesses, particularly because of LevelUp's low transaction fees.
I'll be interested in how they scale in the longterm, and how they will compete with Google Wallet , Square, and whoever decides to throw themselves into the mobile payment space next.
I strongly believe that mobile payments and digital receipts are the way of the future, and am looking forward to the day when I can dispense of plastic credit cards and paper receipts completely.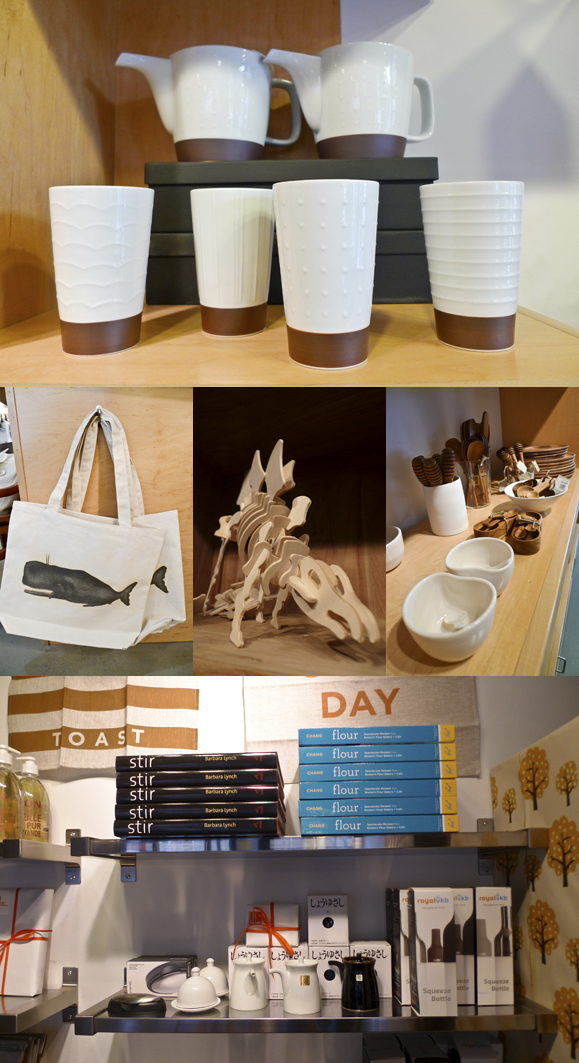 After an hour of browsing – dreaming, touching the curved lips of the bowls and mugs, stroking the softest blankets, and sitting on each of the chairs in the shop – I ended up picking up the Hakusan Tea Pot  and set of cups (the white and brown one above, with the stippling on the porcelain). It's a nice addition to my home, and great incentive to make myself happy with my tea project.
Lekker Home
1317 Washington Street Boston, MA 02118-2139
(617) 542-6464