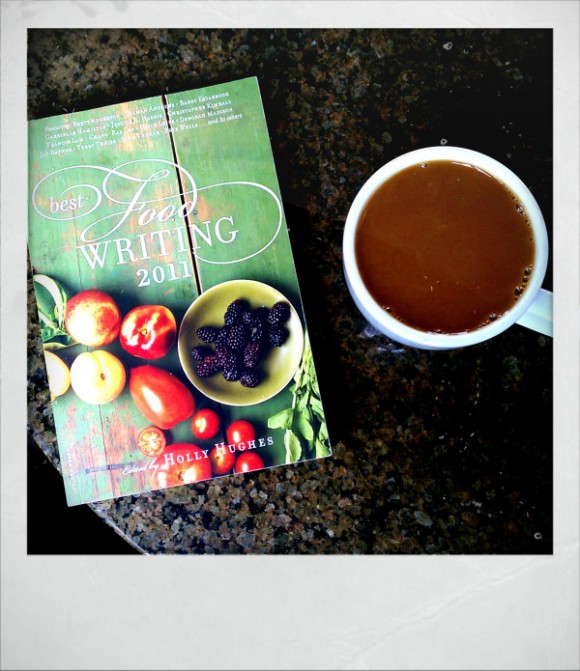 Every morning I wake up and head to the kitchen to put the kettle on. I'm not sure when coffee became part of my morning routine – sometime after I graduated college and settled into my own first kitchen, perhaps – but it quickly became my favorite part of the day, a personal and quiet moment just for me.
I like coffee in the morning because it requires a little bit of careful attention to make a good cup, but nothing I can't do while still groggy from my deep slumber. There are a bevy of contraptions to use – the coffee machine, the Mukka, the single dripper and filter, but lately I've been using my French Press. It makes more coffee than I need, but I get great satisfaction out of pushing down the plunger and separating the grinds from my magic liquid elixir.
There is also ritual in the type of drinking vessel and how you take your coffee. My mom drinks hers black, from the mugs she collects around the world from each city she visits. My dad likes his in the small grey San Francisco mug, with fat free half and half, and several packets of Splenda. I think he'd prefer cream and sugar, but he abstains. I have mugs for different moods: short, round and white with a curved handle, or brown with no handle and a rubber ring you can hold without burning your fingers. I take my coffee too, according to mood – sometimes black to taste the true flavor of the beans, more often with a splash of half and half, or on the days I feel like treating myself, mixed with heavy whipping cream.
Once the coffee is done, I sit down with my mug and a book and begin my morning. Right now my wake-up literature is Best Food Writing 2011, thanks to the kind folks at Da Capo Press. I've been reading the collection backwards, and the first story I read, a short piece about Toast by Michael Procopio is in itself worth buying the book for.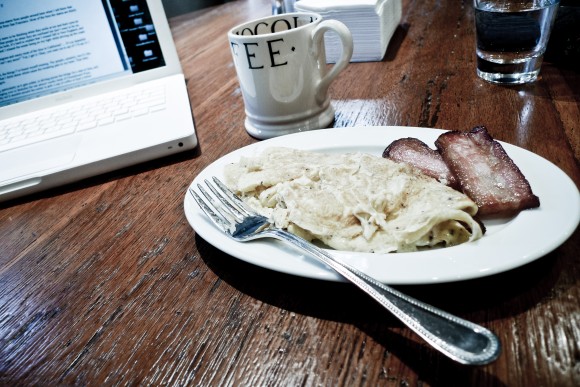 On weekends, I sit down with my coffee and some breakfast and my computer, and attempt to plan out my week in food. Usually I surround myself with cookbooks as well, and create lists of breakfasts, lunches and dinners and a few good kitchen projects to get me excited about life.
This week I decided that my kitchen adventure was going to include coffee. This is problematic because I am in a committed relationship with someone who does not like coffee in the least bit, and is happily content living a life without. The only exception he makes is for ice cream, and it has been seasonally cold this week, so I wasn't too keen on that idea.
But, then, I thought – a trick! What if I put the coffee in pudding? Devon loves pudding in all forms! If I put the coffee in the pudding, he will not be able to resist it. He will eat it even if he doesn't love the taste, but will be happy because it is pudding, that sweet and creamy manna from heaven! I'm well aware that this logic is selfish, and not very loving, (and will make him grumble when he reads this) but you should see his face when he has just made himself a box of Dr. Oetker's butterscotch. And home made pudding is always better.
I found a good recipe (see below) and adapted it: my first go around was a chocolate coffee pudding with Kahlua whipped cream. Then I made a second batch, adapting it once more: having tweaked my pudding technique, I made a riff on Turkish coffee – a straight coffee pudding scented with heady cardamom pods.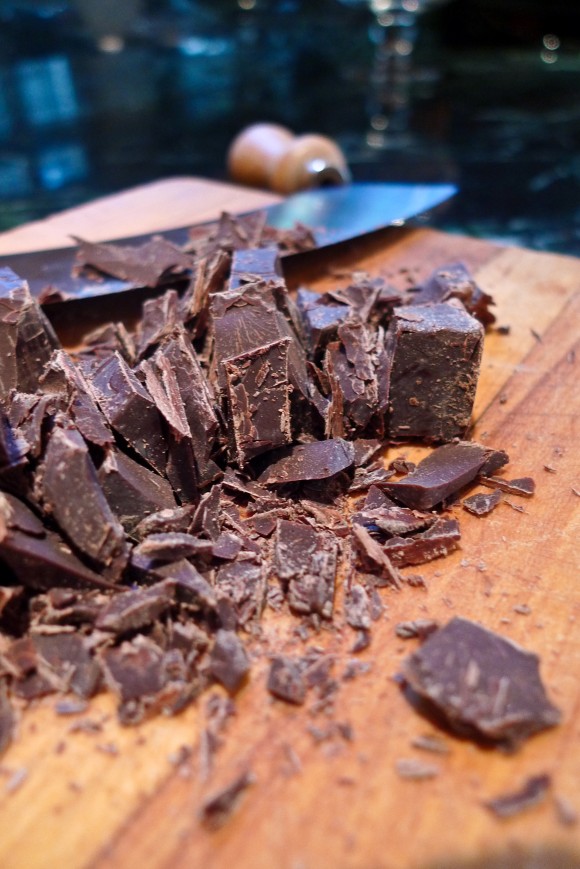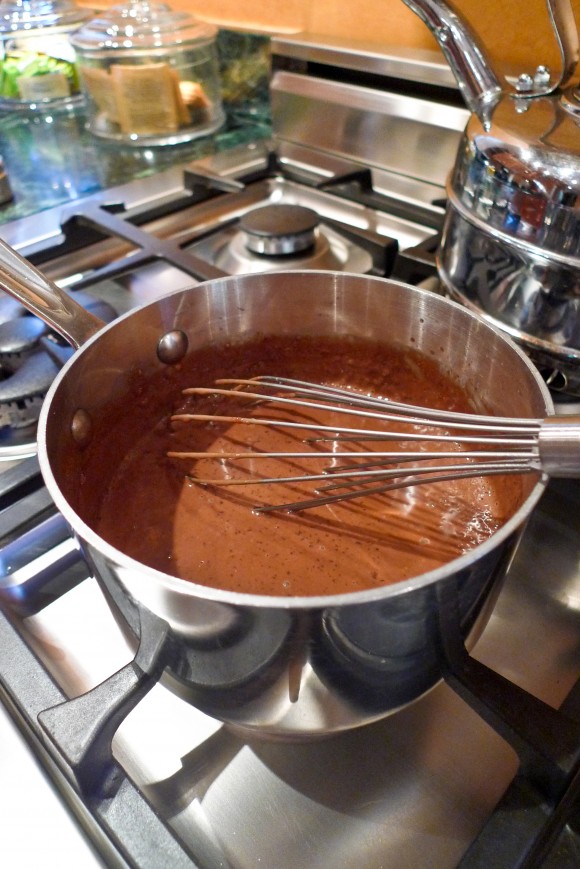 Chocolate Coffee Pudding
makes 4 small cups
(or 3 if you manage to eat a full ½ cup while cooking…)
I noticed this recipe for Coffee Pudding on Not Without Salt about a year ago. I bookmarked it, hoping for some excuse to make a batch. Last week I got a package of Peet's coffee in the mail from the Foodbuzz tastemaker program, and decided that this was as good a time as any. I adapted it for my taste – a punch of chocolate for my sweet tooth.
1 ½ cups heavy cream (or half and half, but the cream makes it tasty!)
½ cup strongly brewed coffee (or espresso)
2 ounces really good quality semisweet or bittersweet chocolate, in pieces.
2 tablespoons cornstarch
2 tablespoons brown sugar
¼ teaspoon salt
1. In a saucepan over medium heat, stir the cream and the coffee, and the chocolate together with a wooden spoon until it comes to a simmer.
2. In a small bowl, stir together the cornstarch, salt and sugar. Whisk to remove the lumps. (I find a mini-whisk is really useful for this purpose!)
3. As soon as the cream and coffee mixture comes to a simmer, take a few tablespoons of the creamy liquid and add it to the cornstarch mixture to create a slurry; whisk well to combine. Then dump the (now wet) cornstarch slurry back into the warm cream and coffee. Bring to a boil for 1 minute as to activate the cornstarch.
4. If you are intent on the smoothest pudding, pour the pudding through a fine strainer to remove any lumps (I'm usually too lazy to do this). Spoon into four small pudding dishes (or two large coffee cups, if you want to be cute and gluttonous at the same time.) You can cover the surface with plastic wrap if you don't like skin forming, but I do, so I just cover the cups loosely. Refrigerate until set, at least three hours. Serve with sweetened whipped cream.
Whipped cream note: to make whipped cream, use heavy cream and a little bit of sugar. You can flavor it with a capful of vanilla extract, or ­in this case, a little rum or even Kahlua works marvelously.
Variation – Coffee Cardamom Pudding: omit the chocolate, and use ¼ cup brown sugar. In the first step, steep 3-5 cardamom pods in the warming cream and coffee. Remove the cardamom when it comes to a simmer, and follow the recipe the same way.