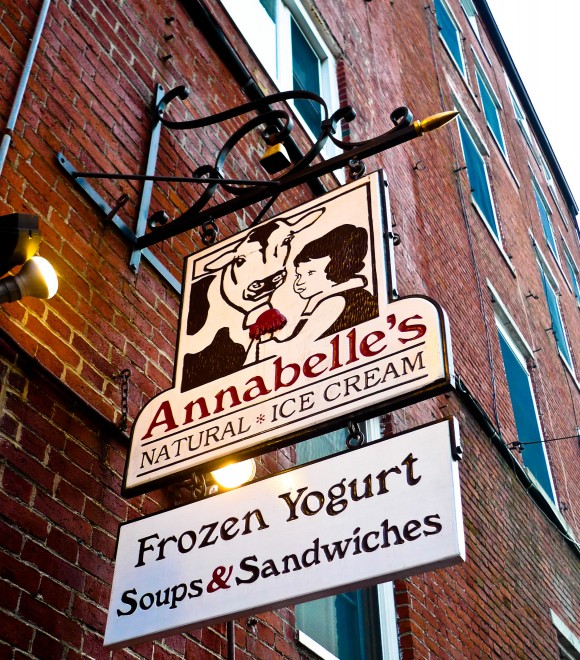 I had very few reservations about moving back across the country to New England. There is so much here I love passionately, and so much I missed when I was away. My family is here, I have dear friends that I've known my entire life. I love walking on the beach that I grew up on, a five minute walk from my childhood home that my parents still live in. I love driving into Boston just to amble through the Common on a sunny day. I love a spontaneous trip to New York to load my car full of smoked fish and bread and coffee from Zabars.
One reservation I had was bringing my partner Devon back to New England with me and the chance of him hating it. He was born in Southern California, and has lived all his life in the Golden State. I worried about the lack of air conditioning, the blizzard season, the drivers in Massachusetts, and the fact that our home basketball team is not to his liking. (Although that won't really matter given that we don't appear to have a season shaping up…Grumble.) But, despite all this, he, being a wonderful stand up fellow (or maybe just a little crazy), came with me. And I couldn't be more ecstatic.
It's not going to be the easiest transition, but he seems to be doing well so far. And we'll make sure that we make a trip to L.L. Bean shortly to acquire proper gear for our arctic adventures.
In the past month, Devon has been learning a lot of intriguing (not quite true) facts about New England. Did you know that New Hampshire has the highest per capita rate of vanity plates? Well, everyone has been telling us this, and yet we are actually #2 after Virginia. What is also not true, is that we consume the largest amount of ice cream per capita. That award goes to the hardy citizens of Alaska. (No fewer than 4 people have claimed that fact to him as well.)
This affectionate rumor is not actually surprising when you consider the amount of people in line at any given time of the day at any of the dozen or so home made ice cream shops in my home town. One of my greatest pleasures these past few weeks has been to introduce Devon to some of these local havens, so that he has an objective view of his options.
The best of these, in my opinion, is Annabelle's. Annabelle's has been open since 1982, and I've been going there pretty much since I was born. (My grandmother first fed me ice cream when I was five and a half months old. Before you scream out about negligence, she was eating a bowl of chocolate ice cream, I tasted it, determined that it was mine, and face-planted.)
The vibe in Annabelle's is a certain rustic, hippy charm, and you feel like there might be a milking cow out back. You can come in and sit for a while, but most people don't . You can order from a takeout window, and right outside are benches where you can overlook the water and the tugboats, and everything screams old-town charm.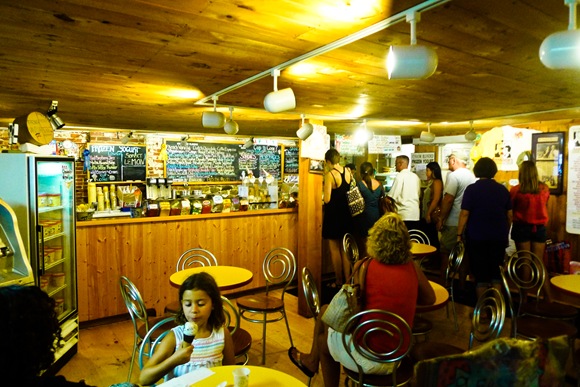 The ice cream itself is superb. Rich, thick, and high in butterfat. They have a good selection of classic flavors, and some non-traditional ones as well. They make a small fuss out of the fact that they don't have mint chocolate chip ice cream – instead they have two mint-loving options: Mint Summer's Night Dream (Mint Chocolate Ice Cream with Chocolate Chunks), and Minty Mint Cookie (Vanilla based Ice Cream with Mint flavoring and Mint Cookies).
I'm a sucker for classic New England flavors: Maple Walnut, Pumpkin Pie, Grape-Nut. Yes, there is an ice cream flavor that is Grape-Nut, like the cereal. My absolute favorite is the Raspberry Chocolate Chip. Real raspberry ice cream, with generous chocolate-y shards. I eat it pretty much every other time I go.
On the past two trips, Devon has had the White Pistachio – pure pistachio ice cream with whole pistachios, and he has sworn allegiance. I think this coast may be growing on him.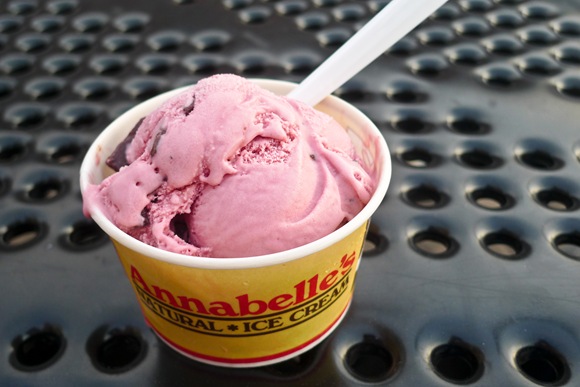 Annabelle's Ice Cream
49 Ceres Street
Portsmouth, NH 03801
(603) 436-3400