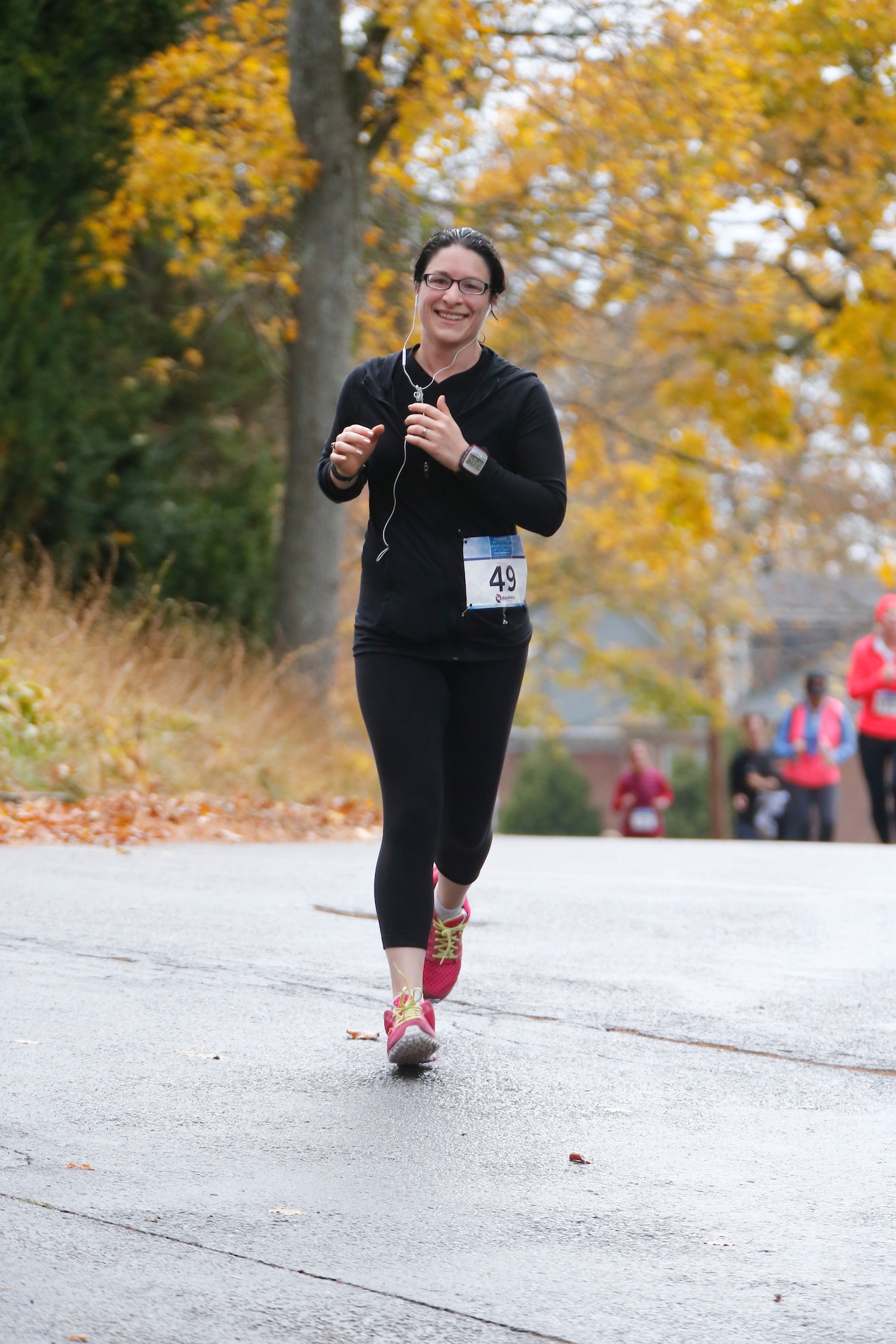 Personalized Online Run Coaching 
If you've never run a 5k, and don't know where to start, I can help!
Hi, I'm Sam. I'm an RRCA certified running coach, and my passion is building training programs and personalized coaching for first time and beginner runners.
My journey from couch to coach (yes, that's right!) began several years ago when I joined the team at Runkeeper, a global fitness app.
I started as a really RELUCTANT beginner runner five years ago, and through positive peer pressure developed a passion for running. I now run 5ks, half marathons, marathons, 24 hour relays, and even triathlons. I've been a trained health coach for over seven years, and I knew that I wanted to add running to my programs since so many of my clients have mentioned running their first 5k as part of their goals. Since starting my coaching, I've worked with individuals at all levels of running, but I LOVE working with beginners. 
Why online coaching? My programs are online – a combination of video chats/calls/text support, because I want to work with runners all over the world. For those in the Greater Boston Area I do run some in-person coaching, but my clients find that the video chats, calls, emails, and text are actually quite supportive – it's easier to hop off of work and ask me a question than waiting for in-person coaching.
Let's get running! Choose from the following plans:
Beginner VIP Run Coaching
Already have the basics down? $149 a month for VIP coaching + a $99 startup fee includes a comprehensive first session to go over your goals, a once monthly coaching call, weekly training plans, and email accountability and support.
individualized weekly training plans
email/text accountability and support
race prep, strategy + follow up
This is for you if you have a little bit of running under your belt and you are looking to either get a faster 5k down, or maybe tackle a longer distance race, like a 10k or a half marathon. We'll assess your current levels, choose a specific goal to work towards, and go from there. (Minimum commitment is a startup session and the first month – from then it's month to month, and cancel anytime.)
Beginner 5k Program (Running 101)
This is for you if you've never run a race before, maybe even never run a mile before, and don't know where to start! We'll choose your first 5k, and get you prepped and ready for race day.
$179 for an 10 week program 
includes initial consultation, and a monthly coaching call
a customized training training plan
email support (there are NO stupid questions!)
a race day prep sheet + support for a solid first race
Email me at sam@thesecondlunch.com for more info, or sign up below and get started now!