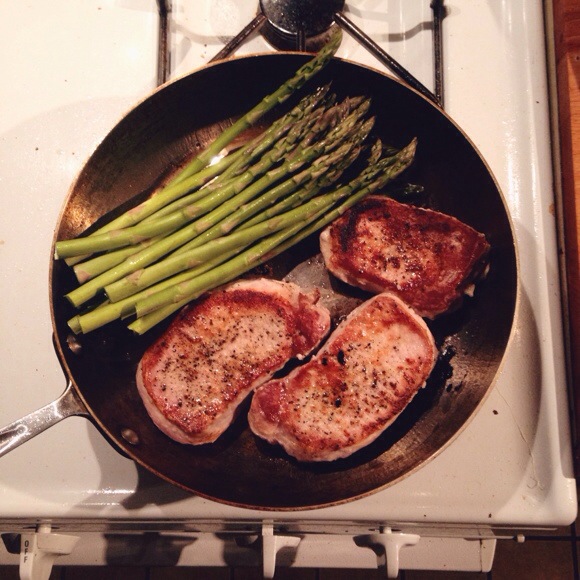 \
Yeesh, y'all. Another weekend passes by without a weekly meal plan. I swear, I have an excuse: my very first triathlon which took up most of my weekend! Race recap forthcoming! Fortunately, I have a list for emergency dinners that I'm always fond of here, and I'm always trying to add to it! Tonight's dinner is filed under emergency quick and easy.
Pork chops + asparagus. Season boneless pork chops on both sides with salt, pepper, and garlic powder. You'll likely want one or two per person. [We spilt three, just over a pound] In a large skillet, heat a few glugs of olive oil on medium high. Put the pork chops in the pan, and let them sit for 6 minutes without touching them. Resist the urge to fidget and touch them, they'll be just fine without interference! After six minutes flip the chops, and move them to one side of the pan. Add in a large handful of cleaned asparagus (usually I trim the stalks in one fell swoop while the elastic band is still holding them together.) Cook the pork chops for another six minutes, while flipping the asparagus with tongs or a fork. Test the pork for doneness, then remove the chops from the pan to a plate. (Usually I like them just slightly under my preference, and I'll let them rest for 5-10 minutes to reach full doneness.) While the chops rest, turn up the heat and cook the asparagus through, tossing gently. Serve as is, pure meat and veg, or round things out with a side of refried beans.
Here's me crossing the finish line!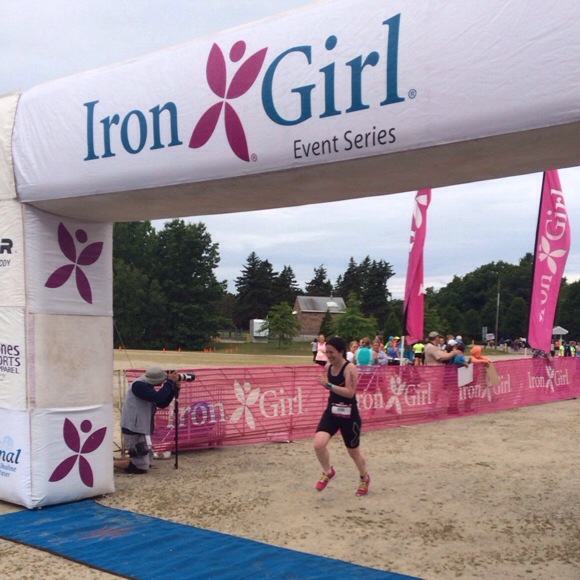 Recovery was a long nap yesterday afternoon, and a long walk today after work.
Here's the best flower I encountered: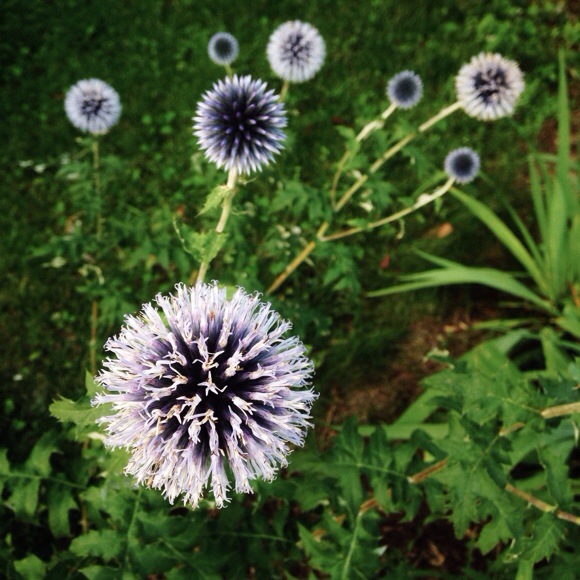 Happy Monday!