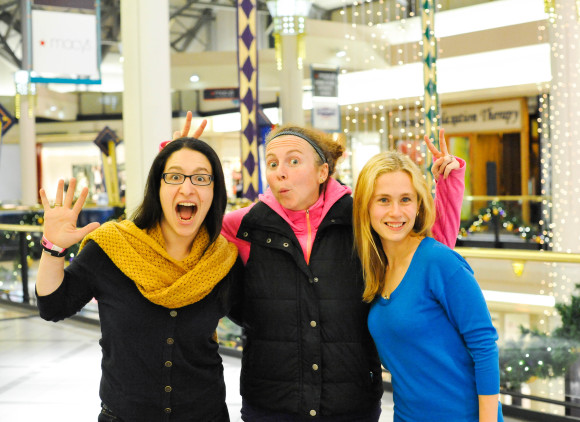 We've had a long few days of rainy weather, which is starting to seem like a perpetual state around here. It also happened to be raining last Tuesday when I headed over to the Blog & Tweet Boston Blogger Holiday Swap at CambridgeSide Galleria, but I was rewarded with a really great time, and that mall is warm and cozy during the holidays, so I was much less predisposed to complain. Today I'm just cranky. (The carbon monoxide alarm beeping – every 30 seconds from 12:50 in the middle of the night when we had a power outage to 3 in the afternoon on my work from home day – may have something to do with it. I'm only now getting over my headache.)
I've been trying to get out more – hanging around the city of Boston before heading home on the days that I can. There's so much to see and do here, but it's easy for me to get caught up in the cycle of work/workout/eat/sleep – sometimes you have to actually *see* other people. Most of the time I'm a hermit, but the promise of good food and good fun is always welcome. Also, the promise of a Yankee Swap, the game where you each pick a gift, and then can trade with any of the previous gifts opened, and one person gets to be kind of a jerk and make out like gangbusters at the very end, and choose from whatever gifts they want – well I'm a sucker for those too.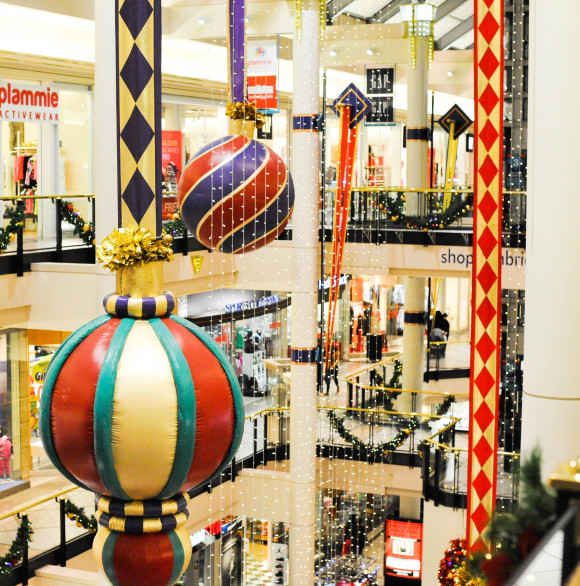 The stores at CambridgeSide Galleria were generous enough to provide some great (non-gag) gifts for the swap, and all we had to do was come ready for the action. During the event, I got to hang out at an excellent table with Elizabeth of On Tap for Today – whose Frenchie, Clark, is another one of my favorite internet pups – and made new friends with:
Alexandra of Alexandra-Elizabeth: A Single Mom's Journey, Molly of Pop.bop.Shop, and Rebecca of her eponymous blog Rebecca Brianne.
It's always a little overwhelming for me to meet new people at these events, but I could not have asked for a better table – we had ourselves a *very* good time, made even better by some special paper calendars, and these women made me laugh (the best medicine for social anxiety).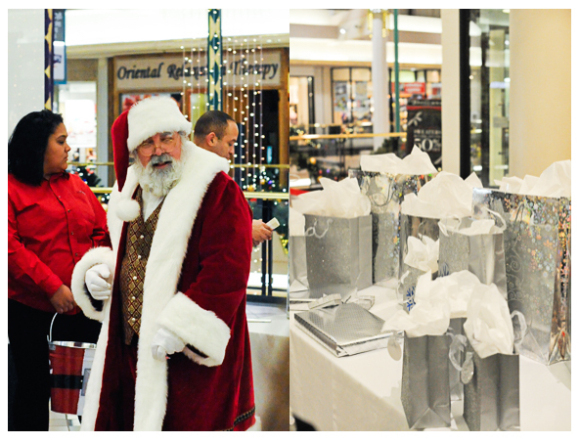 I managed to win a pretty sweet Fitbit Flex, but given that we have all the devices at the RunKeeper office, I ended up switching for a Starbucks tumbler that provides me free coffee every day in January. I have no idea what I was thinking though, because a Flex is a way better gift, and I could have probably purchased three times the amount of coffee for the value of the Flex, and provided one of my friends with an awesome holiday gift. Alas. I blame it on my current caffeine addiction. I'm trying to be good, I'm trying. I also kind of want the Fitbit Charge – which I'm hoping to win from my entry here.
After the swap, we snacked.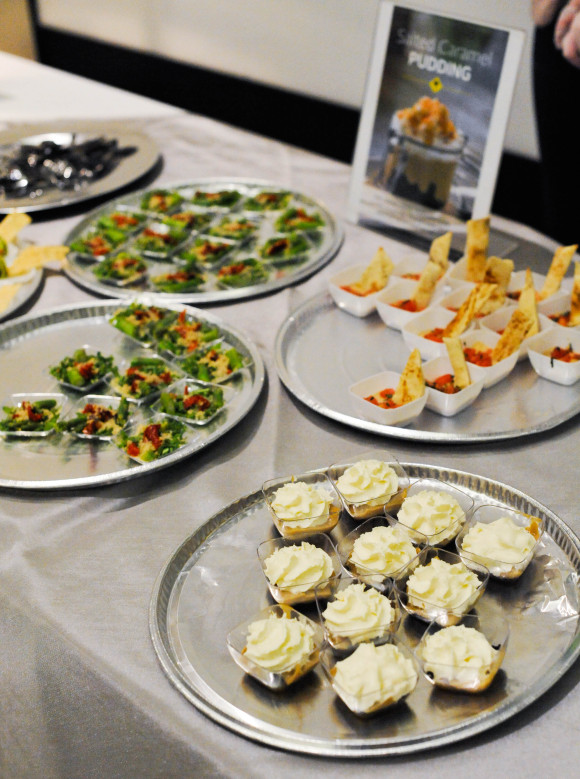 These salted caramel pudding cups from CPK were really all the rage – not too sweet. I probably could have eaten five of them.
Instead, I got to spend time with two of my very favorite fitness bloggers – Dani of Weight Off My Shoulders (who is slated to run her 52nd race of the year at Yulefest this weekend!!) and Liana, of Run to Munch (who ran back to back BQ marathons one weekend this fall, and has me lusting after a 2015 50k trail race…) This was my first time meeting Liana in real life, and after listening to me babble for a few minutes about how awesome I thought she was, she proved to be extra awesome by participating in my selfie. Also, I <3 when bloggers are just as nice in real life as you think they'll be.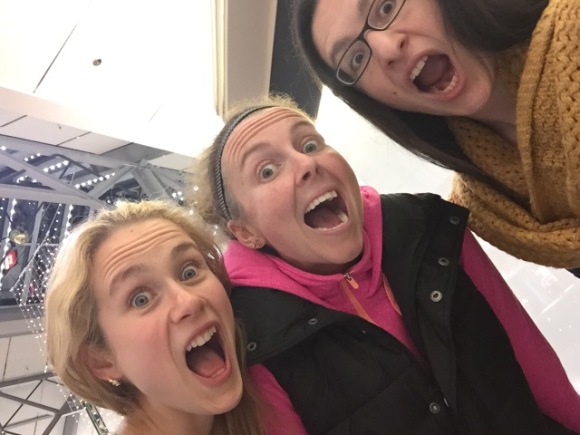 Special thanks to CambridgeSide Galleria and Blog & Tweet Boston for putting on a great event. (This was not a sponsored post, but I did get a free Starbucks mug and swag bag by showing up.) All opinions are my own.