Happy New Year!
No, I don't have my months mixed up, tonight is the very first night of Rosh Hashana, the Jewish new year. Where my Jews at?! Challah back, y'all. Alrighty, that's out the way.
Today started out the way all good days start. With coffee. Zabar's. I went a few weeks ago with my mom to New York, and picked up some Blue Bottle Giant Steps, freshly roasted. Once I finished that, I stole one of her (10!) pounds of Zabar's coffee she picked up. It runs in the family.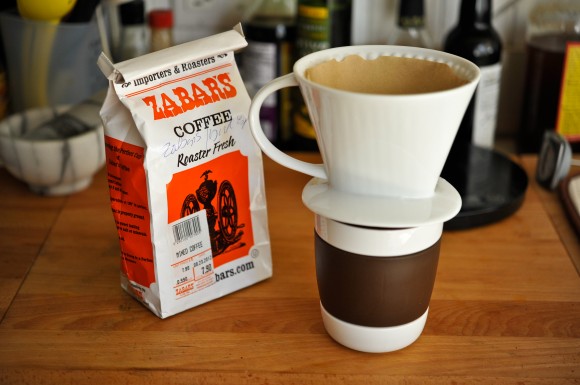 I spent my morning devouring Gretchen Rubin's new book, Happier at Home that Crown sent to me.  It may just be my very first give-away on the blog. After two hours of reading in bed, I hopped up to make myself breakfast: warm roasted eggplant and zucchini, topped with a fried egg seasoned with salt and bourbon smoked paprika.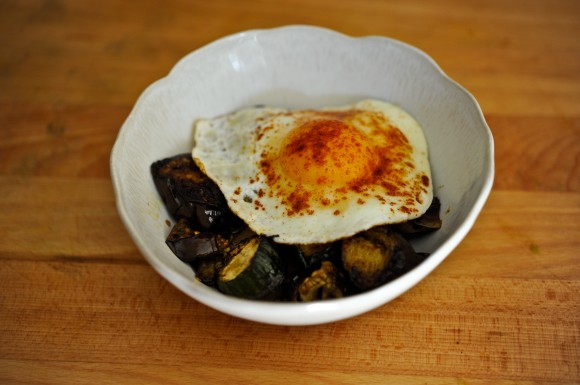 I then set to work on some of my "make the house a home" projects, including clearing off the coffee table in our bedroom, and hauling it into the living room. (The living room I cleared of the metric ton of cardboard two days ago.)
This was a difficult task that required lunch not too long after: leftover cold roast chicken, a chopped tomato sprinkled with salt, and a spoonful of mustard.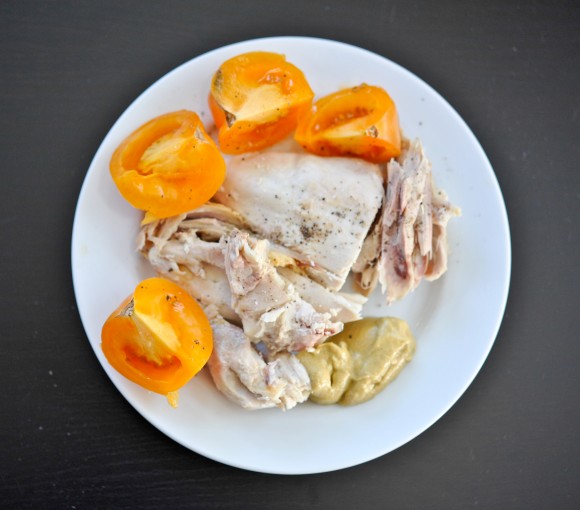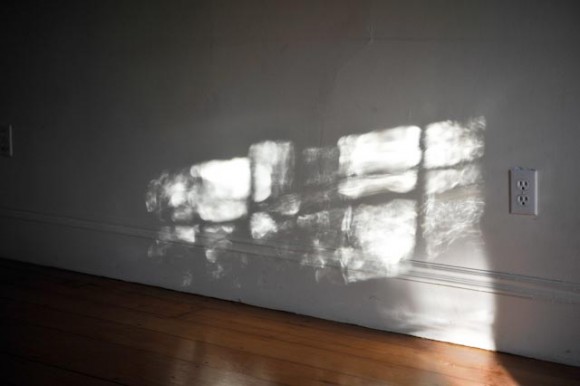 That's some gorgeous light filtering in our ancient windows.
And this is my snack: banana with almond butter. This stuff never gets old.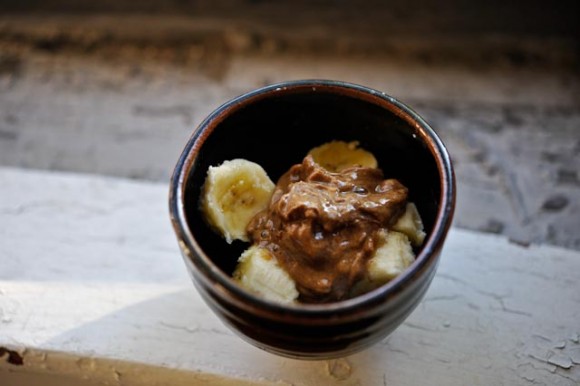 In the evening we headed over to my aunt and uncle's house for Rosh Hashana dinner. My aunt took over this year from my grandmother, who has been the queen of the holidays for the past fifty years, and frankly deserved a break.
My aunt is an awesome hostess, who plans perfectly down to the tiniest details: roses, name cards, and little chocolates at each sitting? How cute is that?! (Devon got my chocolates, alas.)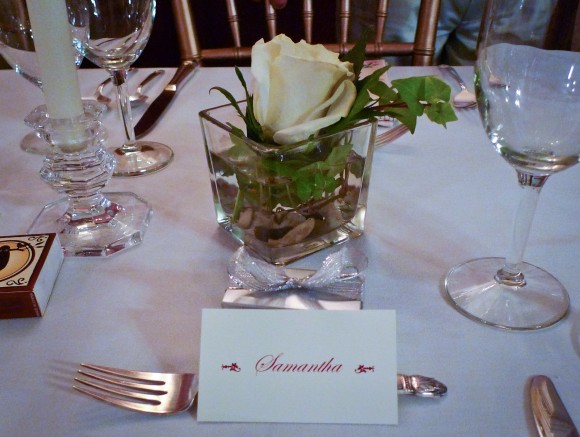 Admittedly, I had been worried about dinner, but I shouldn't have been. I skipped out on the challah and the kreplach soup (think Chinese wonton soup, minus the pork), but filled my dinner plate with grilled asparagus, roasted parsnips, baby onions, carrots, red peppers, beef tenderloin and salmon! We know how to feast!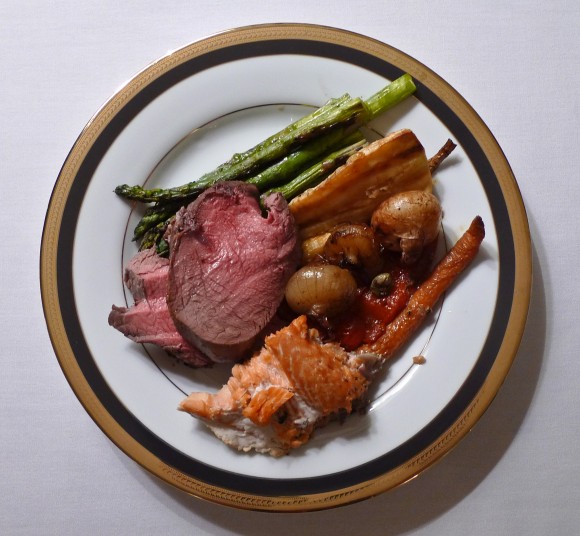 After dinner, I had a cup of decaf coffee. I did not partake in the crack-brownies (from Shirley Corriher's BakeWise), or the luscious lemon mousse, or the sugar dusted strawberries, or this gorgeous carrot cake. Excuse me while I head to bed and weep, just a little bit.